Customer feedback ignites rebound for IGT
Updated June 25, 2017 - 8:36 pm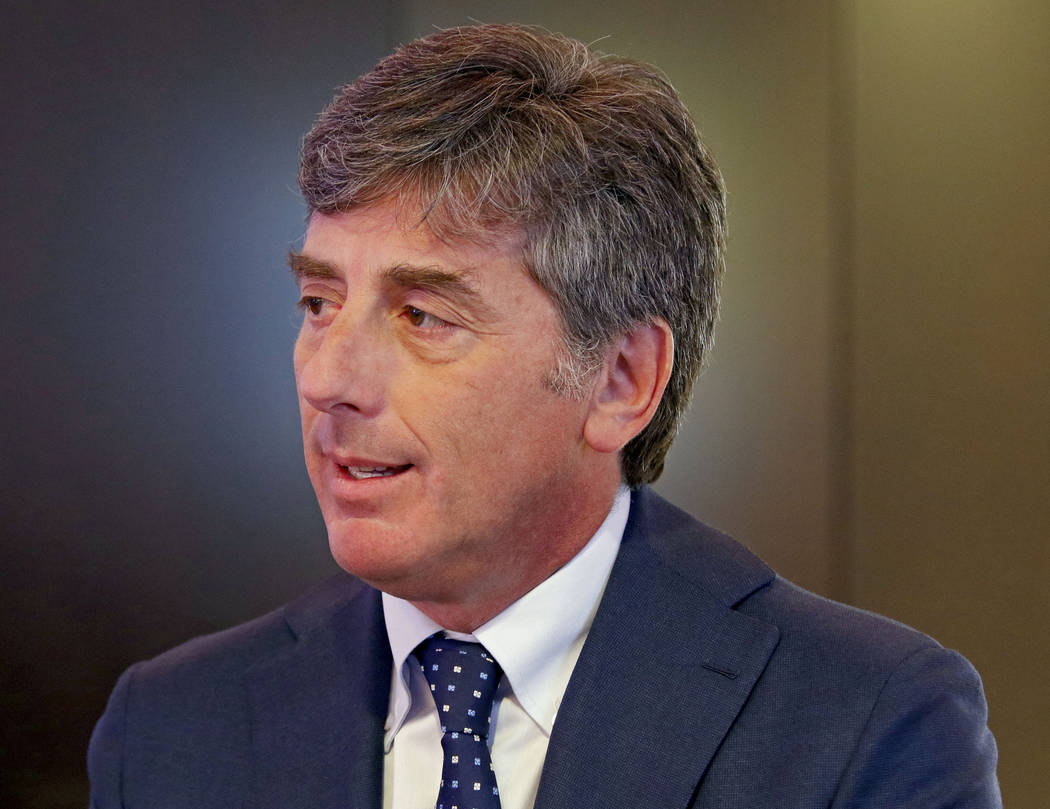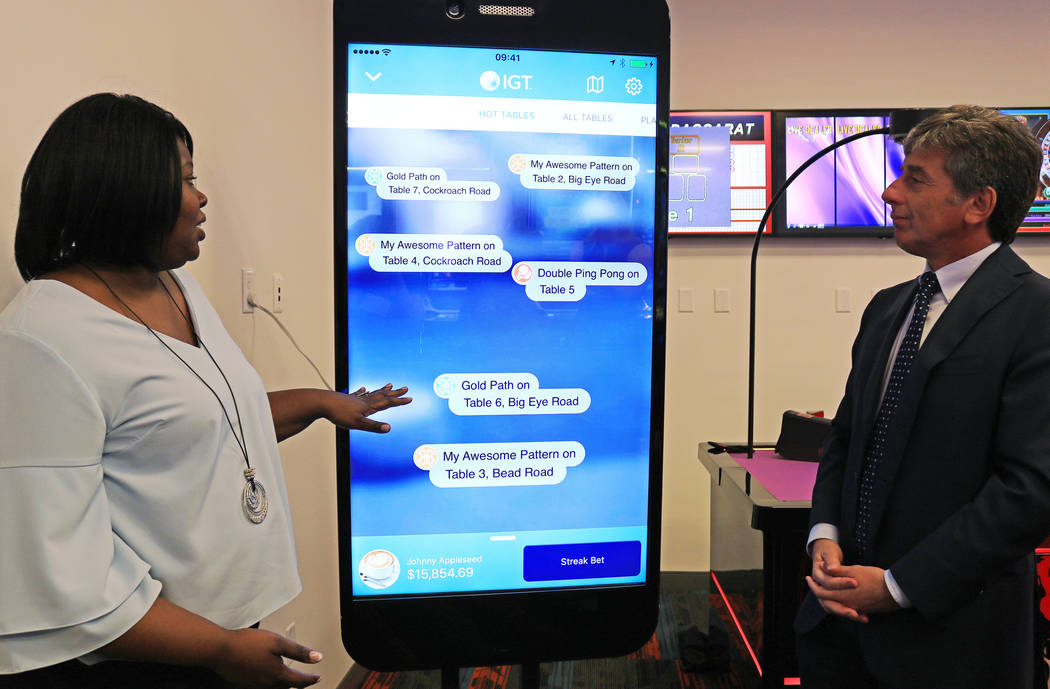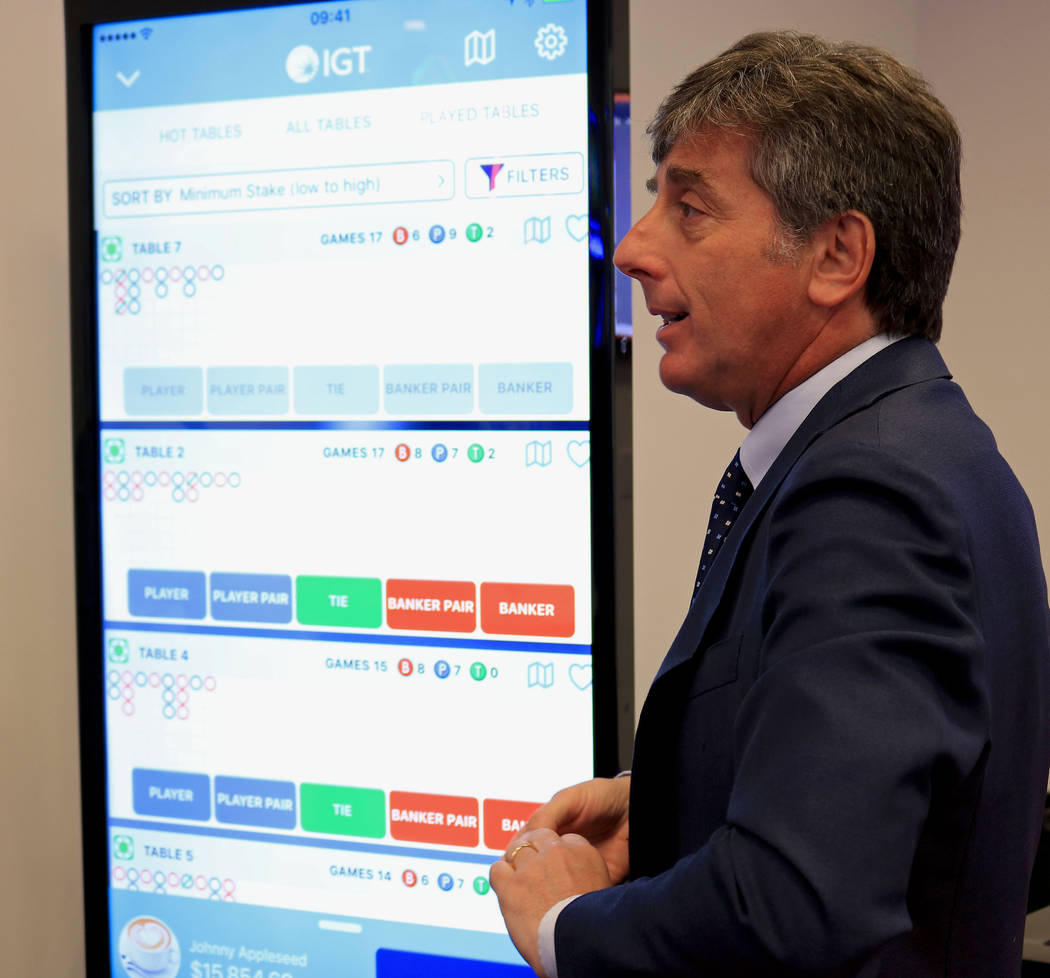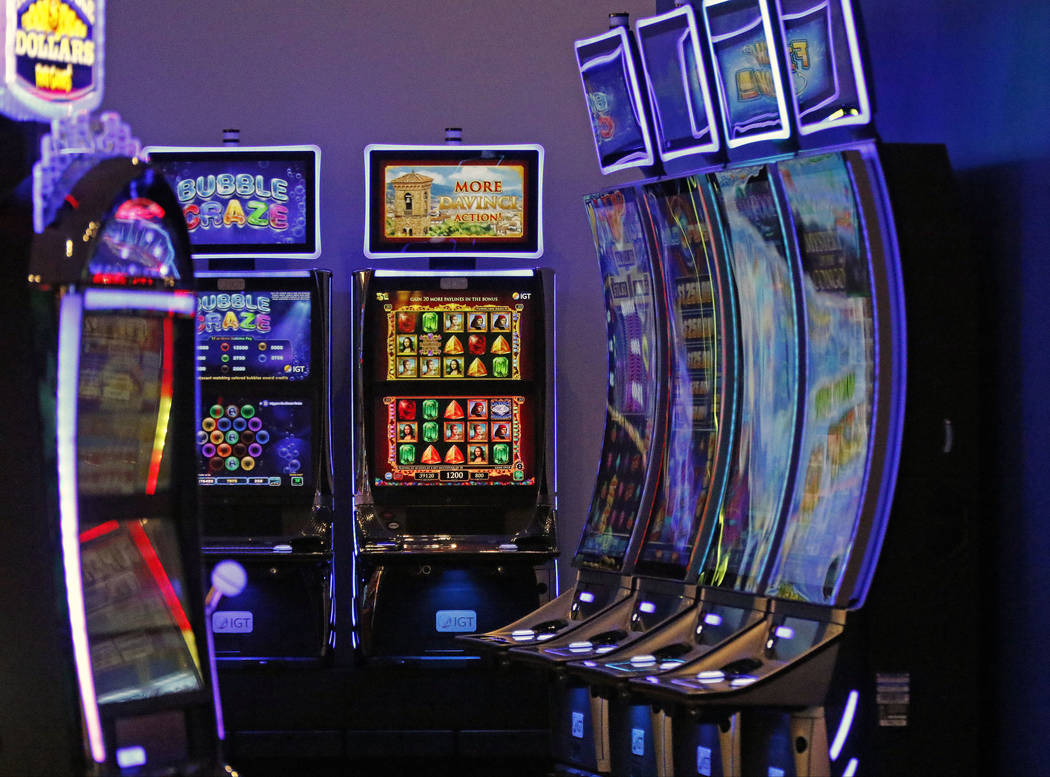 By all accounts, Renato Ascoli landed in the right place at the right time.
Ascoli, who became International Game Technology's North America gaming and interactive CEO, arrived in Las Vegas from New England in 2015 where he was general manager of Gtech Corp., the company that acquired IGT, the world's largest manufacturer of slot machines, for $6.4 billion.
Ascoli had just endured one of New England's harshest winters, where stacked snow created icy canyons on the streets.
"It reminded me of one of my favorite movies, 'The Shining,'" Ascoli said of the Stanley Kubrick film starring Jack Nicholson as a family man driven to madness in an isolated hotel in the mountains of Colorado.
But since then it's been sunny days for Ascoli and IGT, which had to find its way from being the dominant Nevada slot manufacturer to becoming a multinational company with roots in Italy and a world headquarters in London.
To Ascoli, IGT had lost its way in the highly competitive industry in the same way Jack Nicholson's "Shining" character got lost in the snowbanks. IGT wasn't listening to its customers as much as it once did, and once Ascoli returned the company to a back-to-basics course, the marketplace responded.
Customer confidence
"We knew that we needed to win back confidence from customers," Ascoli said at IGT's Las Vegas operating office in southwest Las Vegas. "This is why we tried to establish a very humble, open approach to the market by encouraging feedback."
Marcus Prater, executive director of the Association of Gaming Equipment Manufacturers, said IGT was able to stabilize at a time when the effects of the Great Recession were still being felt in the gaming industry and the company's rivals were making strides through acquisitions and consolidations.
"A lesser company could have gone the other way," Prater said. "Even though you make an acquisition, it doesn't always assure success. It could overload your company."
Prater said IGT rebounded nicely for a variety of reasons — acquisitions, stabilization of its workforce and good management.
Dominant market share
IGT was once the 800-pound gorilla of the industry with 60 percent to 70 percent of the market share and trailed by companies like Bally Technologies, which held a piece of Shuffle Master, and WMS Industries.
A company known as Autotote, a manufacturer of parimutuel wagering equipment, acquired lottery operator Scientific Games, leading the way for another big player in the industry. Scientific acquired WMS in 2013 and Bally in 2014 and began challenging IGT for market share.
Today, the big two of the industry are IGT and Scientific, with a tier populated by Aristocrat Gaming Technology, Konami Gaming Inc., Ainsworth Game Technology and Everi Games chasing them.
Leaders at IGT knew they had to make changes to maintain share.
That's when the company began placing more emphasis on its "CABs," the company's annual customer advisory board meetings that occur every May or June.
PlaySpot
The result has been the release of PlaySpot, mobile gaming software that has been adapted by MGM Resorts International for sports wagering that has enough power and versatility for other applications.
PlaySpot has features customers are enjoying. It offers a "trend cloud" that shares the most popular wagers being taken and playMGM users can build dynamic parlay bets, round robins and teasers with real-time pricing updates. Players can sign up for a playMGM prepaid card that enables users to fund and withdraw from anywhere in the world, although bets still have to be placed within Nevada's boundaries.
Of course, IGT continues to churn out its bread-and-butter slot machine and cabinetry products. It has a full lineup of products scheduled for release with more that will be shown for the first time at next fall's Global Gaming Expo.
Cardless Connect
The company also is on the verge of delivering Cardless Connect, an application that could someday make keychains full of loyalty cards obsolete. It has been introduced in California's Agua Caliente Casino Resort Spa in Rancho Mirage and is expected to be available soon in casinos in Southern Nevada.
The Cardless Connect smartphone application replaces the loyalty card by connecting wirelessly between a slot machine and a phone. Connect wirelessly and all the customer data, including the number of credits, is accessible to the casino data system. Step a distance away from the machine and the link is severed.
For the customer, it's the convenience of not having to carry and potentially lose a card, a convenience that is multiplied for every loyalty card a player holds.
Ascoli got the Cardless Connect idea by offering paperless train ticket purchases in Italy.
He also established a test-banking process with 70 casino operators worldwide to enable products to be used in real-life conditions before release to the market.
Culture shift
The decision to listen more also resulted in a culture shift for the company.
"Market checkpoints and feedback is fundamental," Ascoli said. "It's driving all the strategic decisions of the company."
That means product duds are viewed as a learning experience.
"Nobody here is fired or even demoted if anybody runs into a fader as long as he or she is able to come back and say, 'This was my learning point. This is what I understood and this is what I'll not be doing anymore,' " he said.
While management is happy with with the company's course, investors have been on a steady ride with IGT. The company's stock price is around the same as it was two years ago, around $18 a share. Along the way, the price dipped to below $14 in February 2016 and peaked at around $28 in November.
But during that time frame, shares paid regular quarterly dividends of 20 cents a share.
Contact Richard N. Velotta at rvelotta@reviewjournal.com or 702-477-3893. Follow @RickVelotta on Twitter.
Going ticketless on trains
Before IGT's top Las Vegas executive, Renato Ascoli, entered the gaming industry, he had a pet project that revolutionized train travel in Europe.
Now, he hopes the same concept will replace the casino industry's "ticket in-ticket out" voucher system on slot machines.
Ascoli said the CardConnect technological advancement IGT is offering is a direct result of addressing a project of his in 1997.
From 1992 to 2005, he worked for the national railway system Ferrovie dello Stato/Trenitalia, where he engineered the first front-to-back paperless ticketing system in Europe to ride Italy's high-speed rail lines.
It was viewed as an industry game changer, responding to the needs of the consumer. If CardConnect is successful — it's already in play in a California tribal casino — it's expected to make its way to Las Vegas.