Gamblit CEO confident skill-based games will make mark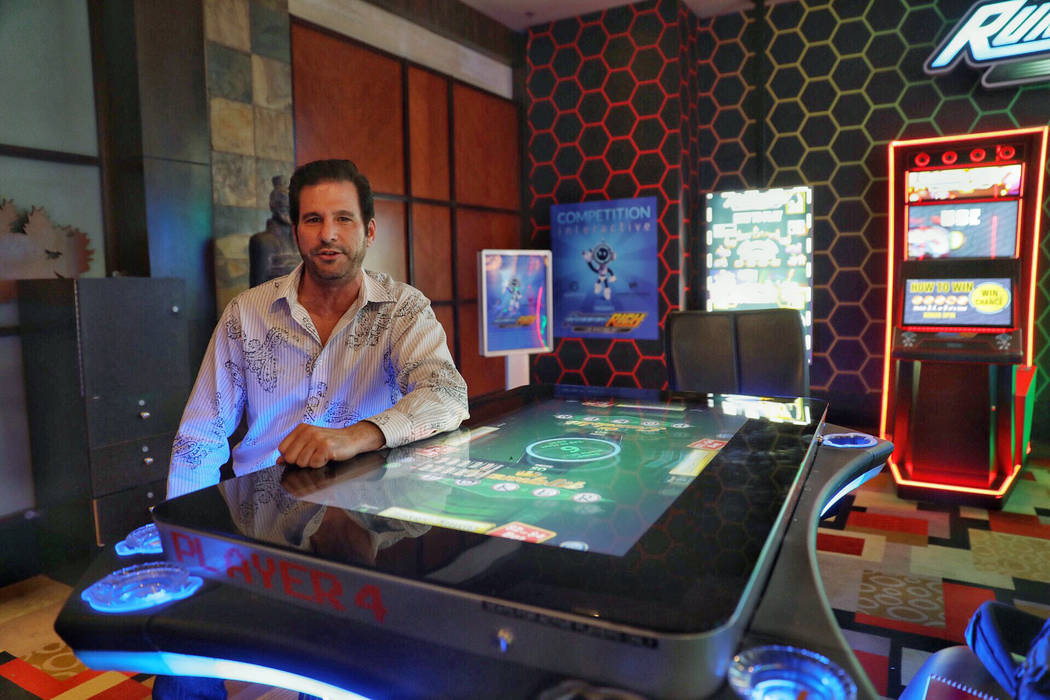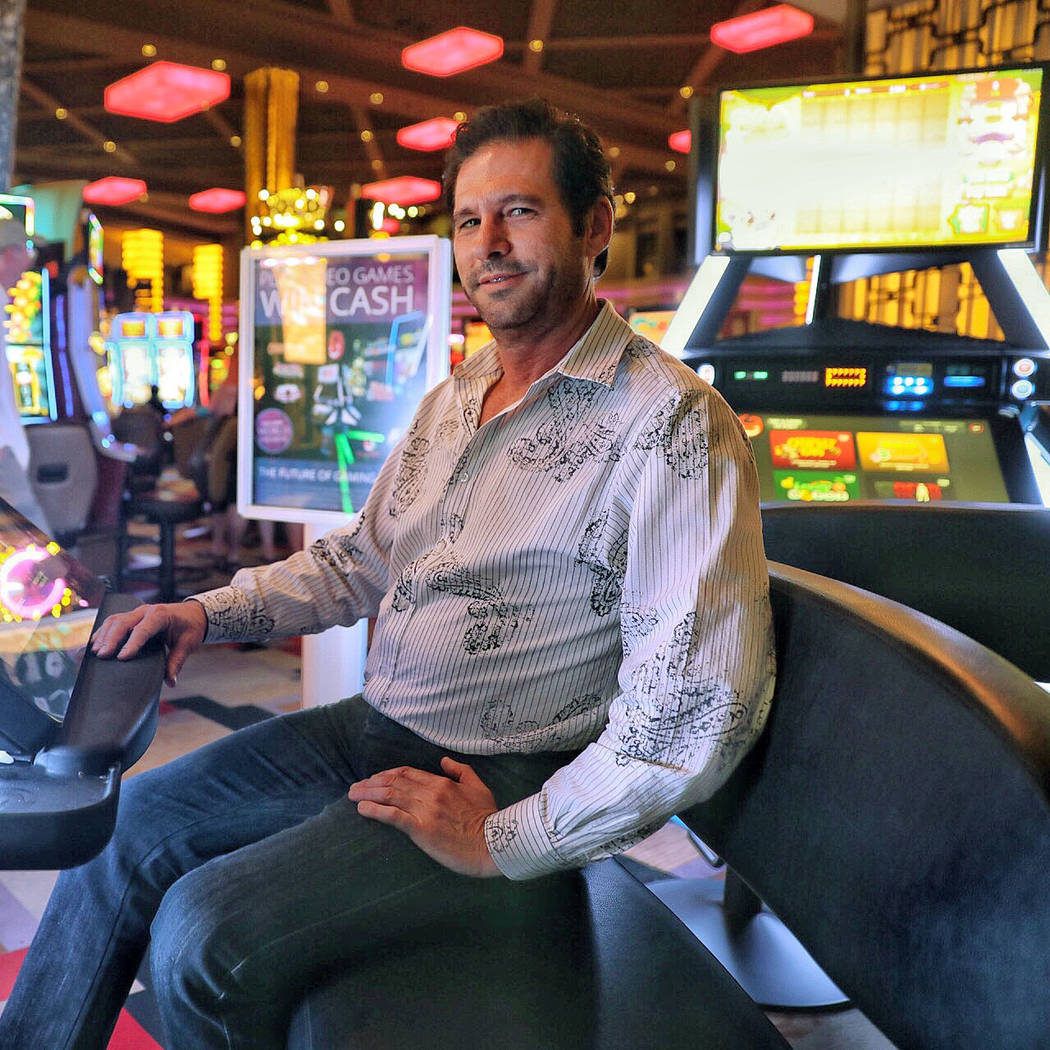 Skill-based slot machines seemed to be the talk of the town during the first half of 2017.
Their arrival on gaming floors generated interest like a new Hollywood film.
Fast-forward a year, and the excitement has fizzled. At least for now.
The first generation of skill-based machines — dwarfed on casino floors by hundreds of better-known slots — failed to attract much player interest, casino floor managers say.
Few have lasted six months, according to Jack Budde of Las Vegas-based Paragon Gaming, which manages three casino floors including Hooters and Westgate in Las Vegas. South Point has removed the skill-based games it tested because of a lack of interest, General Manager Ryan Growney said.
Eric Meyerhofer, CEO of Glendale, California-based Gamblit Gaming, a startup in an industry dominated by a few giants, remains confident skill-based games will prosper.
The company is rapidly expanding its footprint this year after raising an additional $25 million from investors in 2017, he said.
"You don't hit the switch and it's an overnight success,'' Meyerhofer said of the new generation of games during an interview at Planet Hollywood. "It doesn't mean skill-based has failed or is dead.''
Caesars Entertainment, the largest U.S. casino operator by locations, is Gamblit's biggest customer.
Caesars spokesman Richard Broome said the casino operator continues to experiment with skill-based games and expects the relationship with Gamblit to help it "determine which new games may resonate with our customers on a large scale."
Industry insiders say it could take five years of real-time testing on casino floors before skill-based games hit the jackpot with players.
Meyerhofer said he hopes Gamblit's games "crack the code" of success before his larger competitors.
Jersey repeat
Meyerhofer and other casino industry specialists see a similarity with the initial hype and then disappointment around the launch of online gambling in New Jersey in 2013.
Some gaming analysts at the time forecast the East Coast state populated by 9 million residents could generate online gaming revenue of $500 million to $600 million a year. In 2014, its first full year, New Jersey grossed just $123 million.
But Meyerhofer notes that New Jersey online gambling has been growing at a rapid annual rate of about 20 percent.
New Jersey operators have improved the variety and quality of their online gaming offerings, pulling in more players. That helped drive gross revenues to $246 million last year. Similarly, as skill-based game makers get more player data and feedback, they too will be able to improve their offerings, Meyerhofer said.
Gamblit expansion
Gamblit, founded by Meyerhofer in 2010, is taking on larger manufacturers such as Scientific Games and IGT to address a concern for operators: how to get more young people to spend money on the gaming floor.
Nevada slot revenue peaked a decade ago.
Bigger, curved screens with more elaborate graphics haven't stopped the decline.
Manufacturers see a solution in entertainment that replicates popular video games and require some level of skill to win.
The belief is such games will attract people who grew up playing Atari, Nintendo or Xbox to rekindle a challenge from their past. Gamblit teamed up with the original maker of Pac-Man to release a skill game based on the popular 1980s arcade game later this year.
''There is a ton of good content out there,'' Meyerhofer said. ''The video game industry is waking up to the opportunity in the casino industry.''
Gamblit placed its first skill-based machine — the multiplayer Model G — on casino floors in May 2017 with minimal success.
The need for two players immediately discouraged some prospective players. The company since has added single-player modes.
The company began to roll out its single-player Tristation machines late last year.
The Tristation, which gets its name from its three gaming screens, has enjoyed more success.
Gamblit has about 80 machines on 20 casino floors. Meyerhofer forecasts that number could more than triple to between 250 and 300 by the end of the year as the company becomes licensed in more jurisdictions.
Patented platform
Gamblit uses its patented platform to allow third-parties to "gamblify'' their popular video game. Gamblit also makes its own games.
The company's skill-based platform is licensed by gambling regulators in seven states and as many tribal jurisdictions, which enables it to partner with leading video game makers.
It can take a new company as many as two years to get a gaming license and then more time to get their products approved, a time frame that could discourage video game makers from pursuing production on their own.
Activision Blizzard and Take Two Interactive, two leading video game makers, did not return calls for comment.
As it develops new lines of interactive casino games for a younger audience, the start-up has had to design a new style of machines and adjust them based on player feedback.
"We are eating our own dog food before we can ask others to do it,'' Meyerhofer said about internalizing the manufacturing process.
Gamblit might outsource its production next year as orders ramp up, he said. That would help the company cut costs and reach profitability sooner.
Meyerhofer expects Gamblit to be profitable sometime next year.
Play cycle
Games of skill usually have a longer play cycle than a standard slot, meaning they might never generate the same revenue per minute.
A game cycle on a Gamblit machine lasts 25 to 90 seconds. That compares to a game cycle of just a few seconds for many slots.
Meyerhofer said the company is tweaking the games to speed up the cycle and improve their economics, but he says there is a limit to that.
"You need that to have an interactive experience,'' he said. "All we will end up with is slot players'' if the cycle is sped up too much.
That would mean his games would simply take revenue away from traditional slots on the floor rather than increasing casinos' total revenue pot.
Meyerhofer said the games are indeed reaching a younger demographic who traditionally skips slots. That, he says, is the reason why the casinos need to keep them even if they don't earn as much as the house average.
Gamblit's own polling shows the majority of its players are under 30 with the an average age of 36, he said. The average slot player is over 40.
"We are not crossing players, which is what we wanted. (Skill-based and slots) are two separate markets,'' he said.
Future
Paragon's Budde said he believes there is a future for skill-based games and is testing them on Hooters' casino floor. Growney, too, said he will continue to give some new skill-based games a shot as they are released.
Budde soon will be adding Texas Tea Pinball and Cleopatra Pinball, two skill-based games from IGT, and he hopes to reach an agreement with Gamblit on one Tristation.
He said he recently removed a popular skill-based game from the floor after players figured out how they could beat the machine.
That, Budde said, is the other challenge companies such as Gamblit face to increasing their sales. They need to make sure that the casino can achieve a healthy win percentage.
"I think over time, skill-based games could work if they get the math right.''
Contact Todd Prince at 702-383-0386 or tprince@reviewjournal.com. Follow @toddprincetv on Twitter.
A career in slot machines
Eric Meyerhofer, an electrical engineer by education, has been involved with the gaming industry for decades and literally knows the inside of slot machines.
In the 1980s, he helped co-found FutureLogic, which supplies slot makers with the hardware and software to print tickets and coupons.
Meyerhofer frequently attended the industry's premier expo, G2E, where manufacturers present new products they hope will make it to casino floors. The visits helped open his eyes to new business opportunities.
"I got quite an education in how the industry worked," Meyerhofer said. "After G2E in 2009, it was clear that cabinet innovation was good, but the games were the same," he said.
He sold FutureLogic in 2014 to focus on Gamblit.