Gaming board proposes new sexual harassment prevention rules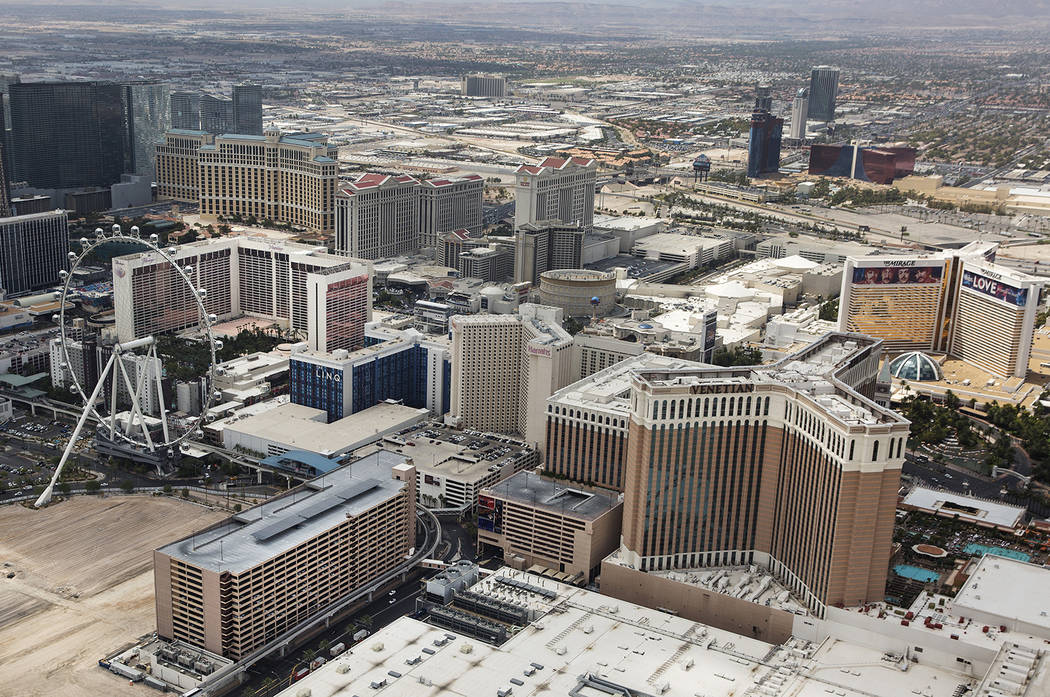 The state Gaming Control Board wants to assure its nearly 3,000 licensees it is addressing workplace sexual harassment.
Chairwoman Becky Harris issued a notice Friday to licensees with a proposed minimum standards checklist to serve as a guide of what regulators expect for compliance.
The checklist includes 16 elements that would help illustrate proof of compliance.
Harris said Monday she has received several calls from the operators of small gaming companies enthusiastic about being certified for compliance. Amended regulations have yet to take effect and would still have to be reviewed and approved by the Nevada Gaming Commission.
These regulations would be in addition to sexual harassment policies that publicly traded companies and other large corporations already have in place to comply with federal, state and local laws related to diversity, discrimination and harassment.
A draft of proposed amendments says licensees would be "required to maintain written policies and procedures addressing prevention, reporting and investigation and response to sexual harassment in the licensee's workplace."
Under the proposed amendments, restricted licensees — generally, businesses with 15 or fewer slot machines — would be required to file a report with the Control Board by Aug. 31 each year covering July 1 of the previous year through June 30. Nonrestricted licensees would be required to file a report by Feb. 28 covering Jan. 1 through Dec. 31 of the previous year.
The board would be allowed to inspect written policies and procedures and all records at any time.
Harris said she expects to schedule workshop meetings in Carson City and Las Vegas on proposed harassment regulations as early as October.
Waiting for Wynn report
Nevada Gaming Commission Chairman Tony Alamo said he doesn't want to consider sexual harassment regulation amendments until after the Control Board completes its investigation of Steve Wynn.
The former chairman and CEO of Wynn Resorts Ltd. stepped down as company CEO in February after allegations of sexual harassment surfaced in January.
Wynn has denied all accusations. He has since sold all his shares in the company and separated himself from its operation. Matt Maddox has taken over as CEO, and the company's board of directors has been modified with new members, including three women.
The board and the Massachusetts Gaming Commission have conducted their own independent investigations of Wynn. The Massachusetts agency is expected to release its findings within weeks. Harris said Nevada also is completing its investigation and is expected to release details after the Massachusetts report is released.
Alamo said he wants his commission to consider the harassment regulation amendments after the Wynn report is issued.
"These proposed regulations may be just fine, but I want to see the report first," he said. "Maybe they (regulations) need to be stronger. Maybe there are other things we want to include."
The amendments would become a part of Regulation 5, which governs the operation of gaming establishments.
Contact Richard N. Velotta at rvelotta@reviewjournal.com or 702-477-3893. Follow @RickVelotta on Twitter.
Sexual harassment checklist
State Gaming Control Board Chairwoman Becky Harris issued a notice to licensees that included a checklist in support of sexual harassment awareness and prevention. Among the elements of the list:
-A comprehensive written policy addressing prevention.
-A statement setting forth procedures and methods of reporting harassment.
-A statement setting potential consequences for violators.
-An unequivocal statement that sexual harassment is not tolerated.
-An easy-to-understand description of examples of prohibited conduct.
-A reporting method of system available to employees who experience or observe incidents or patterns of sexual harassment.
-A requirement to communicate sexual harassment policies and procedures.
-A requirement that all records relating to sexual harassment prevention and procedures and validated claims be retained for no less than five years.