January gaming win surpasses $1B for 23rd straight month
Updated February 28, 2023 - 7:16 pm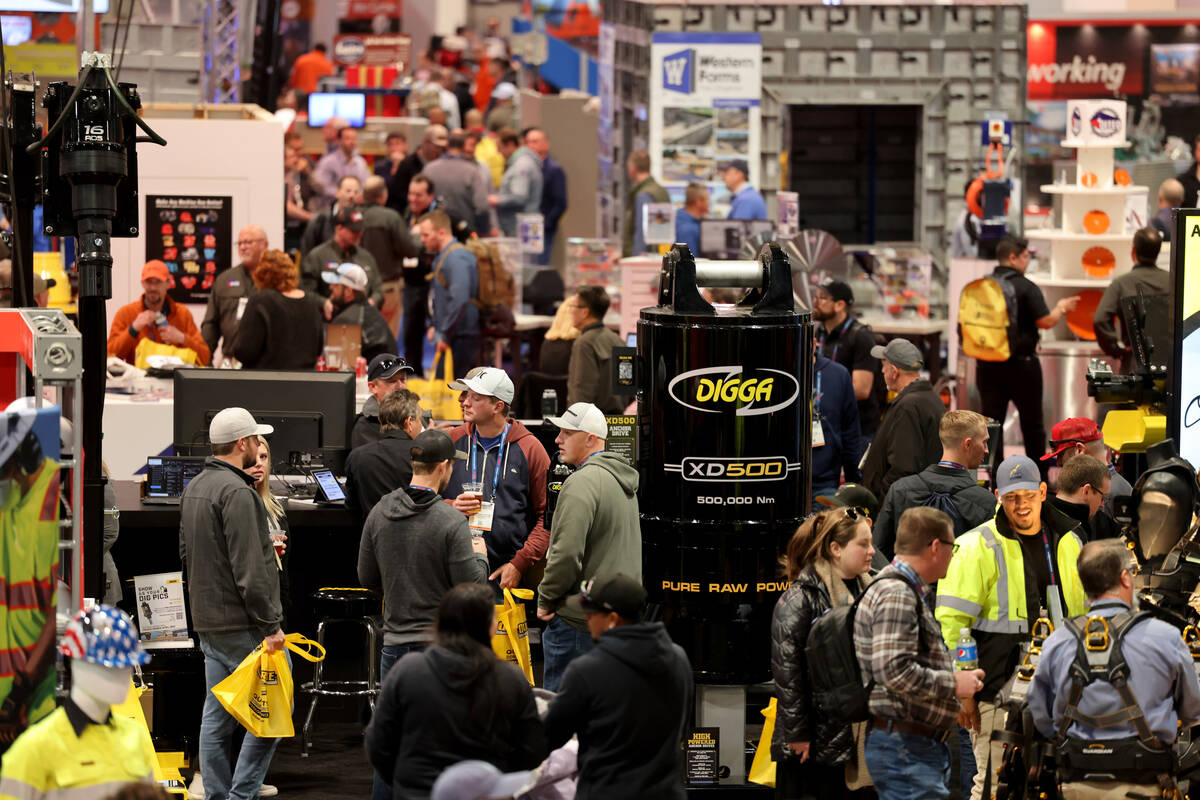 Clark County casinos paced the state's January gaming win of $1.27 billion, the 23rd straight month of wins in excess of $1 billion, the Nevada Gaming Control Board reported Tuesday.
Win was up 25.7 percent on the Strip from 2022 to $713.2 million and 15.2 percent in six other Clark County submarkets.
Near records were reported in downtown Las Vegas (up 25.5 percent to $84.9 million, third-highest month ever), the Boulder Strip (up 13.3 percent to $96.4 million, fourth-highest month ever) and the Las Vegas locals market (up 15.2 percent to $273.1 million, second-highest month ever).
While some of January's improvement could be attributed to January 2021 being weakened by the arrival of the omicron variant of COVID-19, Michael Lawton, the Control Board's senior economic analyst, said a robust calendar of special events boosted revenue in the month.
Lawton noted two Raiders home games at Allegiant Stadium on Jan. 1 and Jan. 8. Two major conventions, CES and the World of Concrete, had greater attendance in 2023 than last year. And this year's Chinese New Year celebrations occurred in January, after taking place in February last year.
Joe Greff, a gaming analyst with New York-based J.P. Morgan, said the January calendar had nine weekend days in 2023, compared with eight in 2022.
"December ended on a Saturday, a seasonally strong New Year's Eve, so January slot gross gaming revenue is likely elevated relative to what companies may report in the first quarter of 2023, though the results are still strong overall and consistent with recent very upbeat commentary detailed on recent fourth-quarter earnings conference calls," Greff said in a Tuesday report to investors.
A perfect storm of bad weather and the timing of slot machine revenue collections cooled win totals in Northern Nevada. Washoe County win was down 13 percent to $64.7 million, with Reno off 19.4 percent, North Lake Tahoe 14.6 percent and the outlying county 15.8 percent.
As a result, Clark County win represented 88.7 percent of the total amount won in the state. The Strip's win represented 63.1 percent of the county's total.
Overall, the state's combined markets outside the Strip increased by 9.4 percent or $48.1 million compared with January 2022.
Lawton said January's win was 29.3 percent higher than pre-pandemic January 2019.
Wins from slot machines, table games, baccarat and sports wagering statewide were all higher in January than in the previous year.
Slot win was $847.5 million, up 16 percent, with gamblers putting $11.2 billion into machines, up 11.5 percent.
On table and card games, the state's 434 licensed casinos won $425.4 million, an increase of 22.5 percent over the previous year. The amount wagered, or "drop," was $3.3 billion, and casinos played luckier than in January 2022 with a hold of 12.9 percent compared with 11.2 percent last year.
Casinos won $89.9 million on baccarat, a 38.7 percent increase over last year, with a 21.1 percent increase in drop to $873.1 million. The hold percentage in January was 10.3 percent compared with 9 percent last year.
Nevada sportsbooks won $50.4 million, up 0.9 percent from a year ago with a hold percentage of 5.4 percent compared with 4.5 percent in 2022. Sportsbook wagers were down 15.6 percent to $936.5 million from January 2022's record $1.1 billion handle.
Gamblers placed $581.5 million on bets on mobile sports apps, down 26.2 percent from last year. Mobile and computer bets represented 62.1 percent of the total wagered.
The $96.1 million in tax percentage fees collected by the state in February based on January win totals was the highest monthly amount collected in the 2022-23 fiscal year, the Control Board reported.
As of Monday, the state had collected $646.9 million in taxes in seven months through the maximum rate of 6.75 percent, 0.8 percent less than in the 2021-22 fiscal year. The $96.1 million collected in February from January was 17.9 percent more than the same month in the previous year.
Contact Richard N. Velotta at rvelotta@reviewjournal.com or 702-477-3893. Follow @RickVelotta on Twitter.