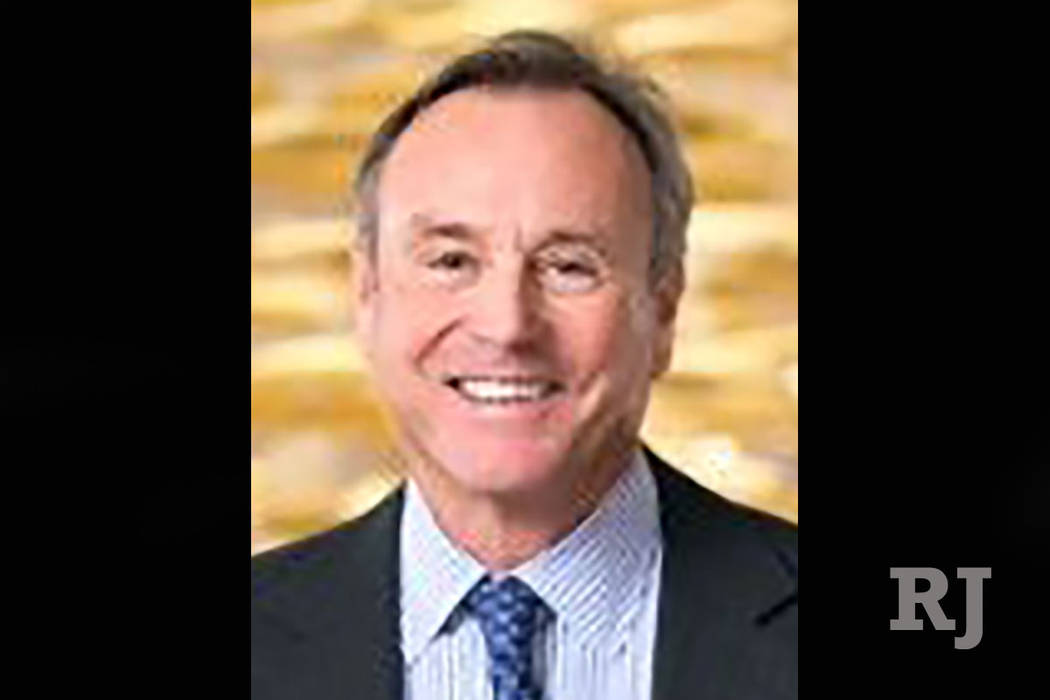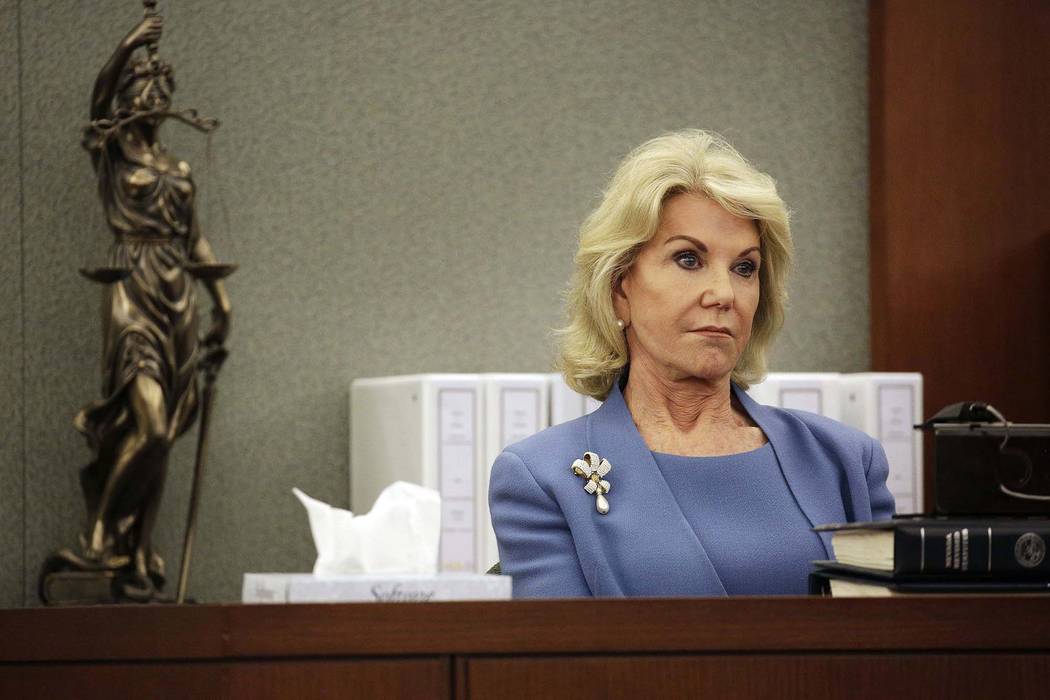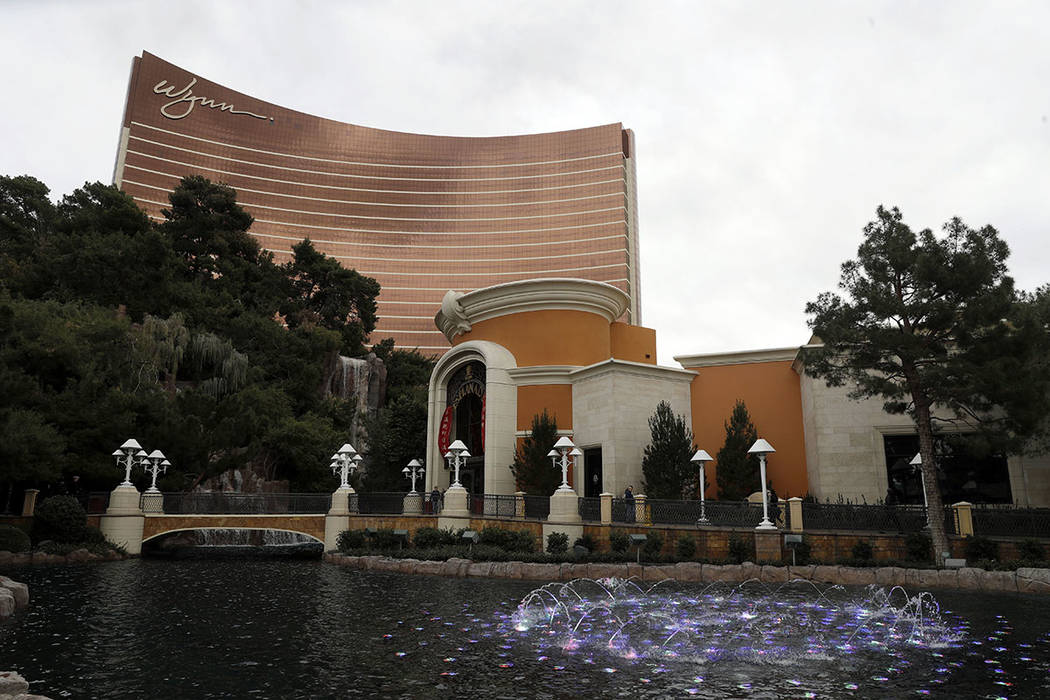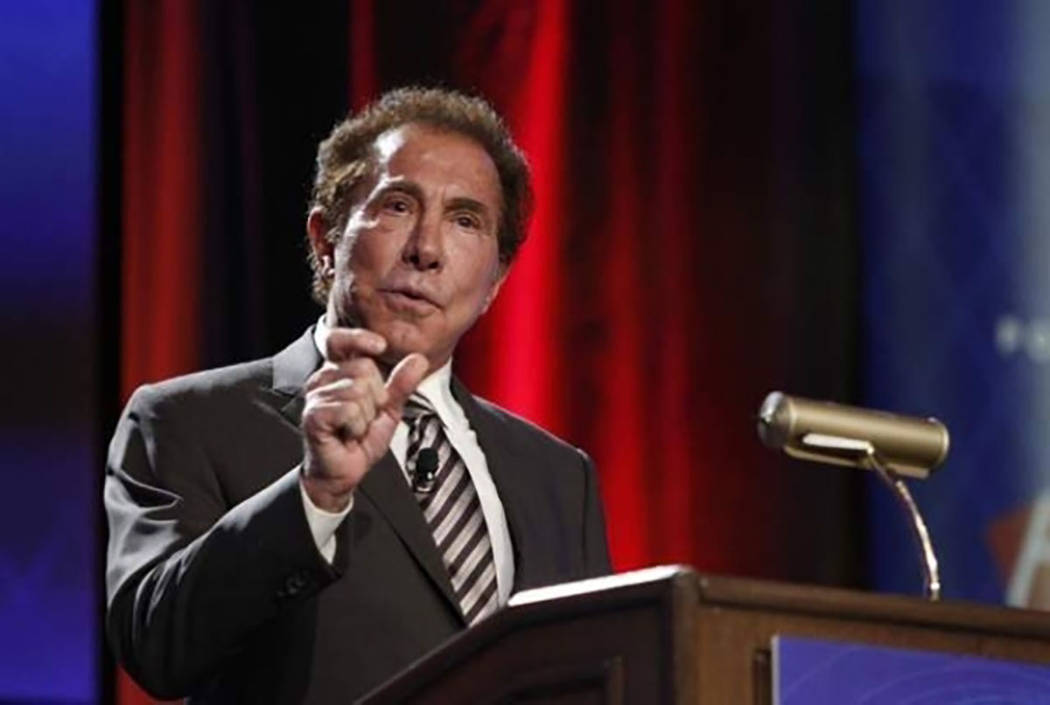 John Jay Hagenbuch's uphill battle to get re-elected to the Wynn Resorts Ltd. board has just gotten steeper.
Institutional Shareholder Services, an influential advisory firm, on Saturday recommended investors withhold their votes for Hagenbuch because of what it said was the company's long history of "poor governance." Hagenbuch has served on the Wynn Resorts board since 2012.
The decision comes a day after another advisory firm, Glass Lewis, recommended Wynn investors toss Hagenbuch from the board. Stock index funds and mutual funds often follow the advice of the firms.
The Wynn Resorts board has been in the spotlight since reports emerged that accused founder Steve Wynn of sexually harassing female employees for decades. Investor lawsuits claim the board had been filled with long-serving members too beholden to Wynn through personal and business relationships to challenge him.
Hagenbuch, a friend of Steve Wynn's, is one of three directors up for re-election this year. However, he is the only long-term, or "legacy," board member on the 2018 ballot, making him a target for removal.
"Hagenbuch was part of a legacy board that oversaw material failures in governance and risk oversight," ISS said in its statement. "Given that the benefits of his continued presence on the board do not seem to outweigh the risks associated with permanence, shareholders are recommended to withhold votes for incumbent nominee Hagenbuch."
Investor referendum
The board election will take place May 16 during the company's annual shareholders meeting. Hagenbuch needs to receive a 50 percent plus one share of votes cast to stay on for another three-year term.
Elaine Wynn, the casino operator's largest shareholder, has been leading the fight to toss Hagenbuch. Elaine Wynn owns about 9 percent of the company and has called on investors to join her in withholding votes for Hagenbuch.
"I am pleased to see further support for my efforts to ensure that the company takes the actions necessary to truly become the 'New Wynn,'" Elaine Wynn said in a statement Sunday afternoon.
The election will test whether investors are satisfied with the changes the board has made since the allegations became public at the end of January, ISS said.
"This election will serve as a referendum not only on whether the current board has done enough to stem the fallout of the accusations against Steve Wynn, but also on whether the current board composition is sufficiently robust to minimize the possibility that similar issues re-emerge in the future," ISS said in the statement.
Steve Wynn and Ray Irani already have already stepped down. J. Edward Virtue announced he will step down this month, while Alvin Shoemaker said he will step down when his term ends in 2019. The board hired three female directors in April to fill the empty seats.
Swift and decisive
Wynn Resorts CEO Matt Maddox has praised the board for its "swift and decisive" moves over the past three months and has called on shareholders to re-elect Hagenbuch.
The 66-year old private equity investor has created value for Wynn Resorts during his tenure, the company argued last week in his defense. Hagenbuch serves on both the board's audit committee and compensation committee.
Should Hagenbuch lose, the 11-member Wynn Resorts board will be down to three legacy directors, including Shoemaker, former Gov. Bob Miller and D. Boone Wayson. Miller and Wayson are serving three-year terms that end in 2020.
The Wynn Resorts board would choose a replacement for Hagenbuch should he fail to gain enough votes. The board is already looking for a replacement for Virtue.
Maddox is the only CEO of a major Las Vegas casino operator not serving as a director of his own company.
Contact Todd Prince at 702-383-0386 or tprince@reviewjournal.com.Follow @toddprincetv on Twitter.