Paid parking underway at some MGM Resorts properties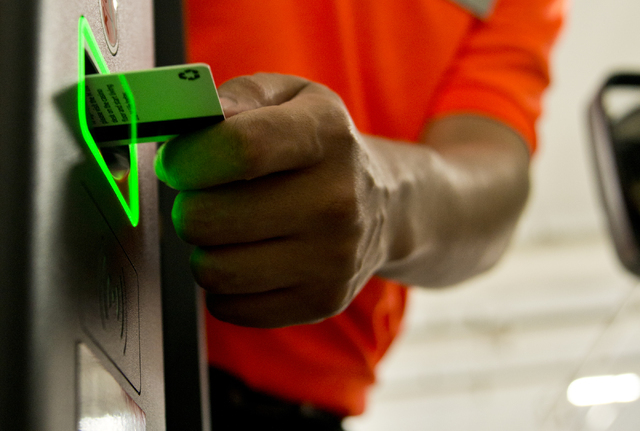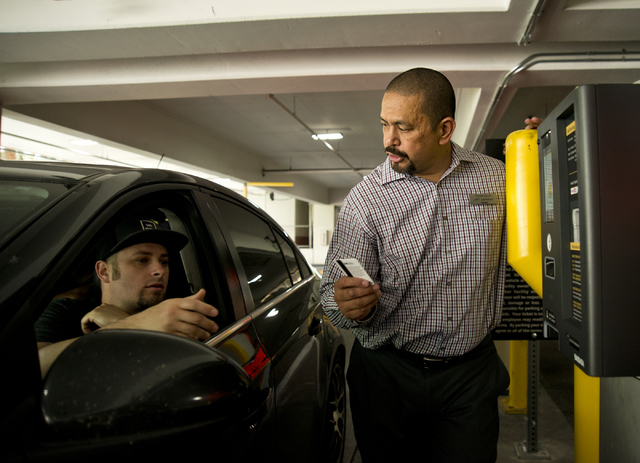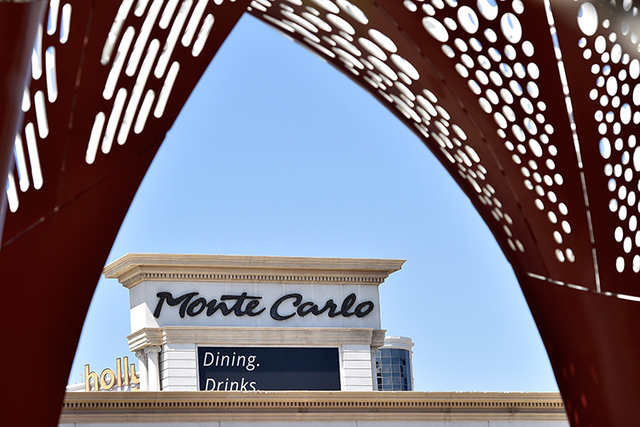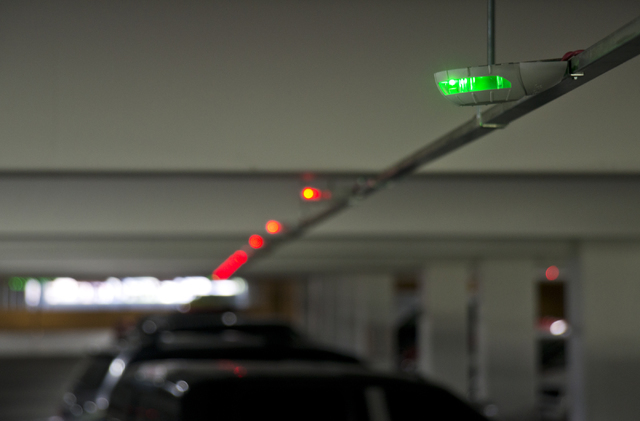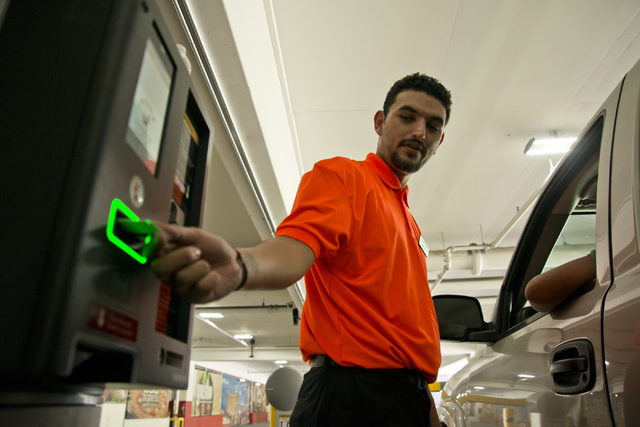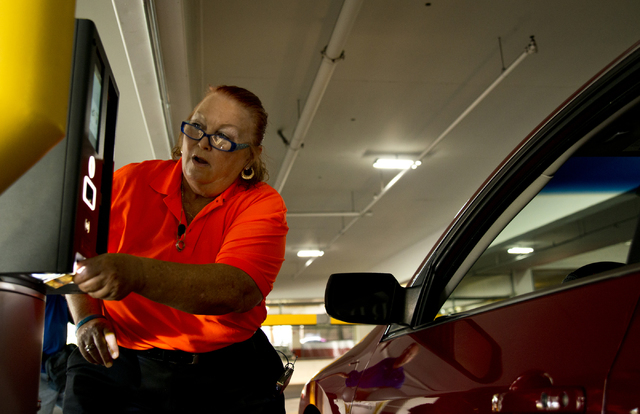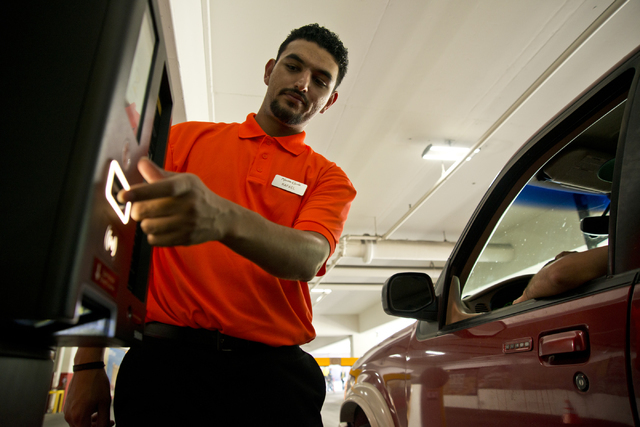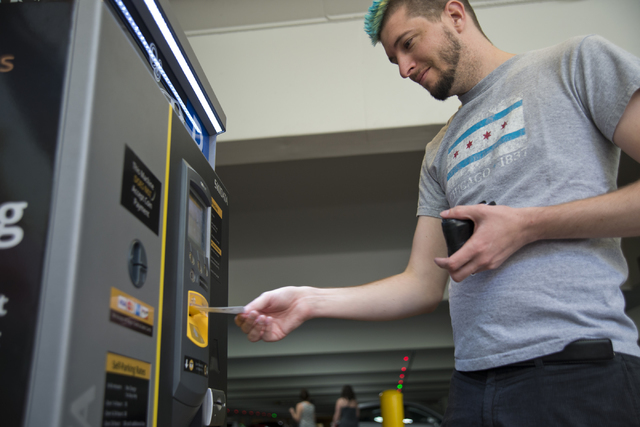 Dozens of orange-shirted parking "ambassadors" assisted resort customers at the Monte Carlo, New York-New York, Aria and Vdara on Monday, the first day of MGM Resorts International's controversial new paid parking program.
MGM officials reported few problems at the four properties, which started charging customers up to $10 a day to park beginning at 6 a.m.
Most of the help was directed to customers who entered the garage before the new parking policy took effect.
While most customers were bewildered with the parking systems, others were angry.
"They're making a big mistake," Frank Murphy, a guest at Aria from Tallahassee, Florida, said of MGM. "I've been coming to Vegas for 30 years and I can't believe they're doing this. I think they're going to lose a lot of local business."
And almost as if to put an exclamation mark on his statement, Murphy and his wife stormed back to their car about 10 minutes later, saying, "They've lost my business."
Customers will begin paying to park at Excalibur, Luxor and Circus Circus on Tuesday, at Bellagio and MGM Grand on Wednesday and at Mandalay Bay, the Delano and The Mirage on June 13.
Local residents won't have to pay for parking if they have a Nevada driver's license through at least Dec. 29 when the company is expected to re-evaluate the $90 million parking enhancement project first announced in January.
Part-time residents are not eligible for free parking unless they have a Nevada license.
MGM broke from a long-standing tradition of free parking on the Strip with the move that has angered customers and provoked threats of boycotts.
So far, no other resort companies have expressed interest in charging for parking and it's too early to tell whether traffic to MGM properties has been affected by the program.
The revenue generated by the parking fees will be dedicated to building a new $54 million, 3,000-space parking structure near the Excalibur, close to T-Mobile Arena to add parking for arena events. In addition, the company will invest $36 million in upgrades and enhancements to existing parking facilities. MGM's current parking lots lack improvements available through technology, including space availability and way-finding systems.
The parking ambassadors who are assisting customers are employed by Chicago-based SP+ Corp., MGM's contracted parking consultant. It was unclear how many employees will be deployed at MGM's 12 properties or for how long they will be around to assist customers.
At the Monte Carlo on Monday morning, customers got their first look at newly installed space availability indicators, a system of lights above parking places that show green for open spaces, blue for open spaces for the disabled and red for occupied spaces. The indicators give motorists a quick glance at where an open space is available in the garage.
There also are signs pointing in the direction of additional parking and how many spaces are available.
And, there are new signs reminding customers that they should pay for their parking before exiting.
Monday afternoon at Aria, cars were backed up about 10 deep to the entrance of the parking garage as motorists struggled to understand how to scan their driver's licenses. The line of cars quickly subsided when officials turned one of the outbound lanes into an inbound lane, speeding up entry.
The Aria garage isn't equipped with the space availability indicators.
MGM has 40,000 parking spaces on the Strip and 10,000 of them have space availability indicators with more expected to be installed in months ahead. There are 90 entry and exit gates at the garages.
MGM spokesman Gordon Absher said one of the biggest challenges with the new parking strategy is educating consumers about how the system works. That's why extra employees are around to guide users.
There are several ways local residents can dodge parking fees:
For the first hour in any of the company's self-parking lots, parking is free. That enables customers purchasing or picking up tickets or running brief errands to get in and out without paying.
As a member of the top tiers of MGM's M life loyalty program. Self-parking is complimentary for Pearl, Gold, Platinum and NOIR levels while valet parking is complimentary for the Gold, Platinum and NOIR levels. Points are accumulated in different ways at different rates on MGM's loyalty cards, depending on casino play, entertainment purchases and restaurant visits.
For up to 24 hours in self-parking lots to motorists with a valid Nevada driver's license.
The parking system works through a license-plate scanning system that matches a plate with a ticket pulled upon entry.
MGM said two things will help customers get in and out of the garages relatively quickly: Don't take a ticket if you have a Nevada driver's license; scan the back of the license and the smaller of the two bar codes will open the gate. When departing, pay at the walk-up kiosks before going to your vehicle. A license scan will expedite departure at the gate.
The driver's license bar-code information is not captured by MGM and only verifies Nevada residency to open the gate.
There are two types of walk-up kiosks. A version that is about 4 feet wide takes cash as well as credit and debit cards while a narrower 2-foot versions just take cards.
Absher said in some cases the license-plate recognition technology is fast enough to open the gate before a vehicle pulling up needs to stop.
Contact Richard N. Velotta at rvelotta@reviewjournal.com or 702-477-3893. Find him on Twitter: @RickVelotta
RELATED
More questions on MGM Resorts parking fee controversy
Murren: MGM not 'tone deaf' to reaction on ending free Strip parking
MGM Resorts won't charge Nevadans to park — for now