Pinnacle Entertainment says it would consider acquiring Las Vegas property
November 10, 2016 - 8:10 am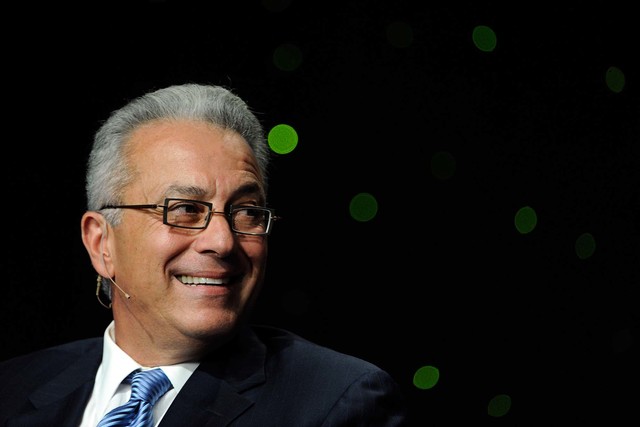 Las Vegas-based Pinnacle Entertainment would consider acquiring a Las Vegas property if the right deal came along, but at present, executives are happy with its geographically diverse portfolio.
Pinnacle CEO Anthony Sanfillipo made the remarks Thursday in a conference call with investors announcing the company's third-quarter earnings.
Pinnacle, which has two Nevada properties, both in Jackpot on the Idaho border, has 16 casinos in 10 states, most of them small operations relatively close to large metropolitan areas. It has an arrangement with MGM Resorts International to funnel customers to its local resorts when Pinnacle customers want a taste of Las Vegas.
Executives say the company is growing its cross-property promotions strategy and that most of the company's customers enjoy "being big fish in small ponds."
For example, he said a number of the company's customers of Ameristar Casino Resort Spa in Black Hawk, Colorado, are taking promotional trips to Pinnacle's New Orleans properties the upcoming weekend as they follow the Denver Broncos NFL team to watch the New Orleans Saints.
For the quarter that ended Sept. 30, Pinnacle outperformed analysts' expectations, but still recorded a net loss as a result of a two-week closure at its L'Auberge Baton Rouge operation in Louisiana due to heavy rain and flooding in August. The company's Ameristar St. Charles in Missouri also had reduced traffic because of construction at a nearby freeway interchange.
Overall, the company saw stable consumer demand trends nationwide with solid results in July and September offsetting the softness in August. Same-store cash flow increased by 2.8 percent, Sanfilippo said. The company also enjoyed 22 days of operations starting Sept. 9 from its Meadows Racetrack and Casino near Pittsburgh, which it acquired earlier in the month for $138 million from Gaming and Leisure Properties.
For the quarter, Pinnacle reported a net loss attributable to the company of $486,000, 1 cent a share, on revenue of $595.2 million. That compares with earnings of $13.7 million, 22 cents a share, on revenue of $578.6 million for the same quarter a year ago.
"We see a great future with the Meadows and for our company," Sanfilippo told investors. "It's started off well."
The acquisition adds 1,300 new employees to the company, bringing the nationwide total to 16,000.
And many of the company's Louisiana employees were grateful to their colleagues.
Sanfilippo described how record rain in Louisiana resulted in flooding that prompted local authorities to post a curfew. Business didn't begin returning to the property for about two weeks.
"Those three days of rain in August virtually stopped the operation," Sanfilippo said. "At our company, we watch out for our team members, our guests and our stakeholders."
He said employees raised $225,000, which was matched by the company, to aid the Louisiana workers. In addition, the company opened its equipment warehouse to employees to enable them to use equipment to help recover from the flooding.
"I think it was a good story overall in Baton Rouge and we felt good about how business rebounded," he said.
Contact Richard N. Velotta at rvelotta@reviewjournal.com or 702-477-3893. Follow @RickVelotta on Twitter.