Social gaming products help boost IGT profits, revenues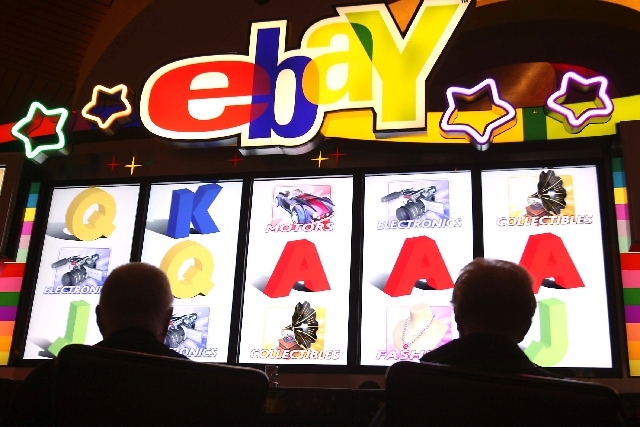 A boost in results from its social gaming products helped slot machine maker International Game Technology increase profits and revenues in the third quarter.
The company, which has headquarters in both Las Vegas and Reno, said Tuesday that its net income was $65.7 million, or 25 cents per share, for the quarter that ended June 30, up from profits of $46.6 million, or 16 cents per share, a year earlier.
Companywide revenues rose 8.7 percent to $579 million from $532.8 million.
Analysts surveyed by Thomson Reuters expected IGT to report a profit of 31 cents a share.
Social gaming revenues — attributable to IGT's DoubleDown Casino application found on the Internet, Facebook and mobile devices — reached $61.4 million, more than double the revenues produced in the same quarter in 2012 and up 13 percent over the second quarter.
IGT said there were 1.7 million average daily users of the company's free play social gaming products in the quarter, 25 percent higher than a year ago.
The average user spent 40 cents on the DoubleDown website to purchase extra virtual gaming tokens, a 60 percent increase from a year ago.
IGT's revenues from slot machine sales grew 12 percent to $259.2 million in the quarter. The revenues from gaming operations — slot machines in which IGT shares revenues with casinos — fell 4 percent to $247.3 million, primarily because of lower revenue from the company's MegaJackpots games.
In a statement, IGT said sales of slot machines to North American casinos helped boost the company's balance sheet.
IGT said it had 56,700 slot machines in the market at the end of the quarter.
"Our momentum continues and is bolstered by our focused attention on the execution of our business strategy and positive leverage from the broad distribution of our best-in-class content," IGT CEO Patti Hart said in a statement.
The company announced quarterly results after the stock markets closed Tuesday.
IGT shares fell 59 cents, or 3.12 percent, to close at $18.30 on the New York Stock Exchange.
Before the company's earnings announcement, Wells Fargo Securities gaming analyst Cameron McKnight said any weakness IGT had in its land-based casino business would be offset by strength in DoubleDown.
Some of the growth in DoubleDown was attributable to the company's best-recognized slot machine titles being used on social gaming markets.
"IGT has a well-diversified portfolio and pipeline of game content," McKnight said. "We believe IGT's advantage is its deep game library, which can easily be converted to social games. Management has noted its goal is to convert one game every other week, and at that rate, it has enough existing content to last 10 years."
Contact reporter Howard Stutz at hstutz@
reviewjournal. com or 702-477-3871. Follow @howardstutz on Twitter.