Treasure Island owner says MGM Resorts rejected $1.3B offer for Mirage
November 10, 2015 - 2:32 pm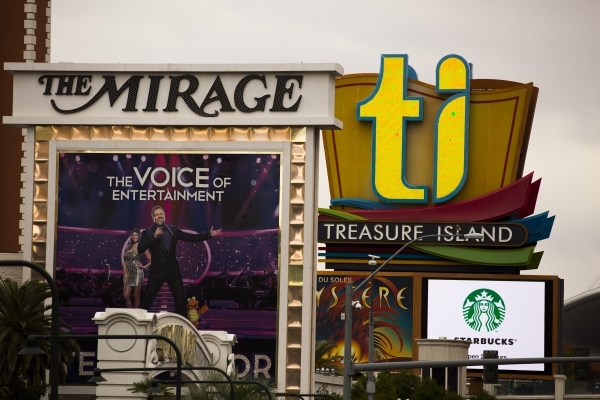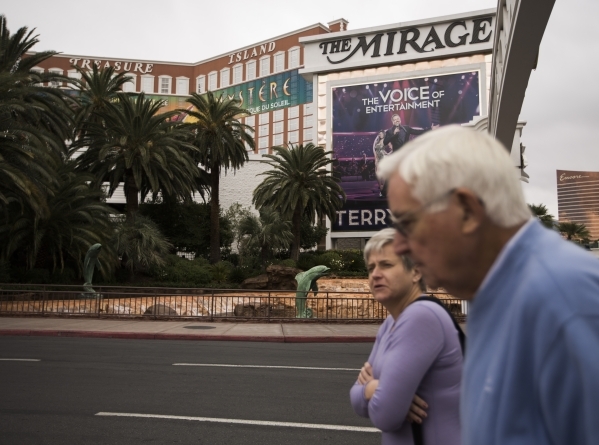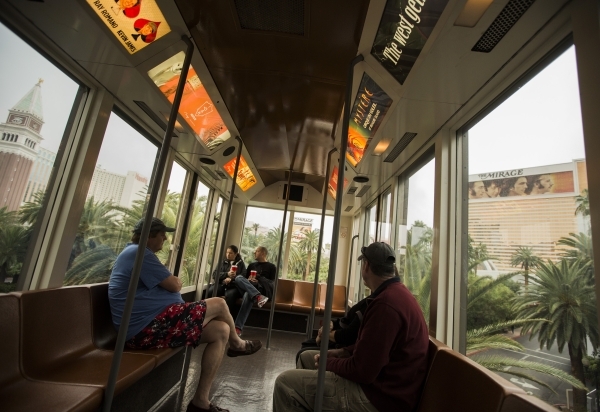 Treasure Island owner Phil Ruffin said Tuesday he offered $1.3 billion last month to buy The Mirage, but the neighboring casino's owner, MGM Resorts International, rejected the deal.
Ruffin, 80, who acquired the 2,885-room Treasure Island from MGM in 2009 for $775 million, has long been interested in the resort.
"They turned it down and decided to go with this REIT," Ruffin said. "We don't have any interest in The Mirage now because we don't pay rent."
MGM Resorts announced on Oct. 29 that The Mirage would be one of 10 company-owned resorts included in MGM Growth Properties, a publicly traded real estate investment trust being created by the casino giant. The REIT will own the casinos and lease the properties back to MGM to operate them.
Ruffin said he was attracted to The Mirage's 300,000 square feet of convention space, as well as the property's 65 acres.
"The value is in the land," he said.
Treasure Island and The Mirage were built by Steve Wynn and are connected by an above ground tram. MGM took over both properties when the company bought Mirage Resorts in 2000. Ruffin acquired Treasure Island when MGM was trying to complete the massive CityCenter complex during the heart of the recession and needed the cash.
In July, reports surfaced that Starwood Resorts wanted to buy The Mirage for between $1 billion and $1.5 billion. Ruffin said the Starwood interest "was never true."
"We have a good relationship with The Mirage and we want to keep that," Ruffin said. "(MGM Resorts Chairman) Jim (Murren) wrote us a nice letter thanking us for the offer, but I didn't keep the letter."
MGM Resorts spokesman Clark Dumont, asked about Ruffin's offer, called The Mirage "a valued resort within the MGM Resorts International portfolio."
Ruffin discussed The Mirage during a wide-ranging interview Tuesday in his Treasure Island office. He made his mark in Las Vegas owning the New Frontier, which was closed and imploded in 2007. He sold the Strip property for $1.24 billion to an Israeli group that never followed through in building a multi-billion resort on the site.
Despite losing out on The Mirage, Ruffin, is not letting money burn a hole in his pocket.
The long-time Wichita, Kan., businessman, who is currently No. 279 on the Forbes 400 list with a net worth of $2.4 billion, bought a downtown Wichita office tower in May and renamed it the Ruffin Building. In July, he purchased the Woodlands Racetrack in Kansas City, Kan.
Ruffin also said Tuesday he was the buyer of the Primm Ranch estate on Tomiyasu Lane in the southeast valley near Sunset Park. Published reports said the 10-acre property, which had been listed at between $14.5 million and $16 million, was sold to a buyer from outside the United States.
"It was me. I bought it," said Ruffin, who already owns a large home next door to the site. Ruffin didn't give a price for the purchase and said the deal would close on Nov. 20. He doesn't plan on moving into the 15,000-square-foot main residence, but may demolish some of the other buildings, such as the equestrian center, a 1,500-square-foot caretaker's house, and a 3,000-square-foot guest house.
"It's a big spread. Maybe we'll turn it into a park for the children," Ruffin said. "Somebody wanted to buy it and put houses on it. I wouldn't allow that."
Ruffin is also a partner with Donald Trump, a billionaire developer and leading GOP presidential candidate, in the Trump International Hotel & Tower that opened in 2009. Ruffin said the building "is almost all paid for" after Trump sold roughly 300 condominium units to Hilton Worldwide's timeshare division.
"He made $100 million on the timeshare deal," Ruffin said. "We started out with $567 million in debt that's now down to $12 million. We still have 400 units left to sell."
Ruffin said it was "doubtful" that he and Trump would build a once-planned second tower on land adjacent to the building.
Meanwhile, Ruffin expressed his unabashed support for Trump's presidential bid.
"We've been friends for a long time, 15 years, so certainly I support him," said Ruffin, who introduced Trump at a rally last month at Treasure Island. "I love the guy and he's a great friend. I just can't say enough about him."
Ruffin said he wasn't going to try to encourage other Strip casino owners to support Trump.
"They can make up their own minds," Ruffin said.
Contact reporter Howard Stutz at hstutz@reviewjournal.com or 702-477-3871. Find him on Twitter: @howardstutz