Virgin Hotel on path to open sportsbook
Updated January 25, 2023 - 6:25 pm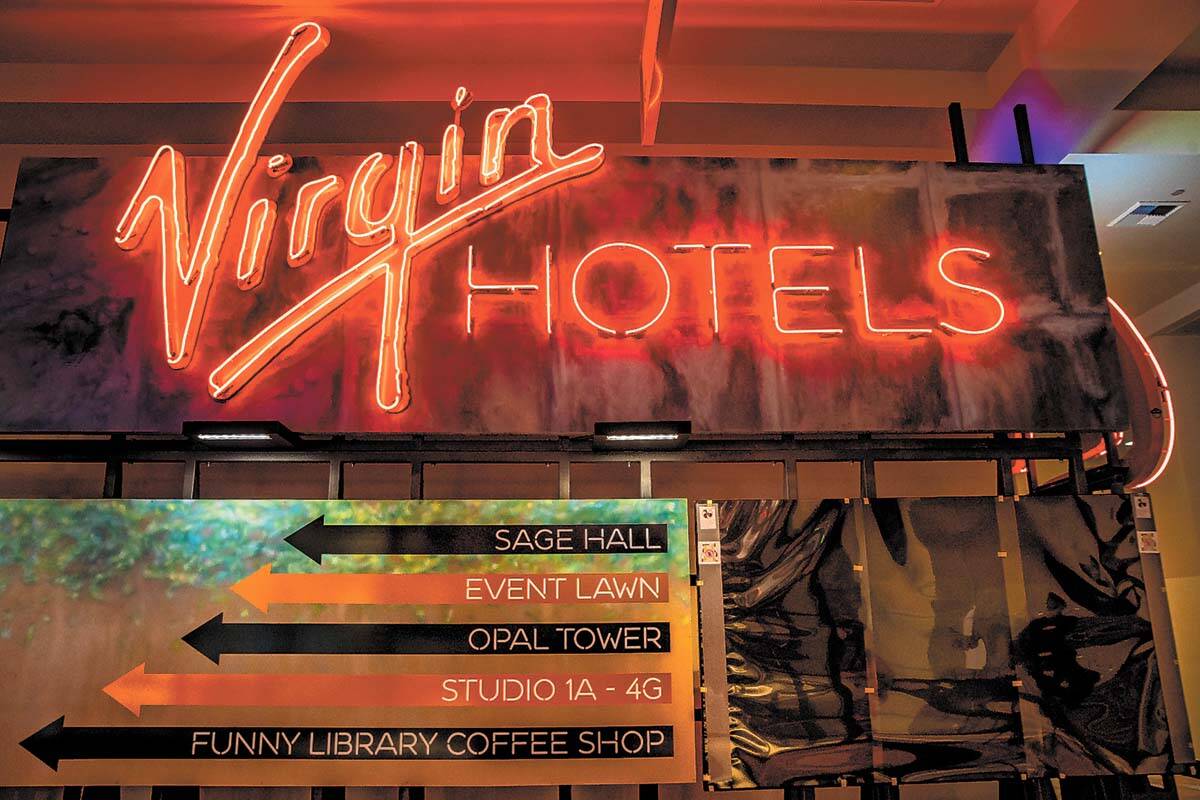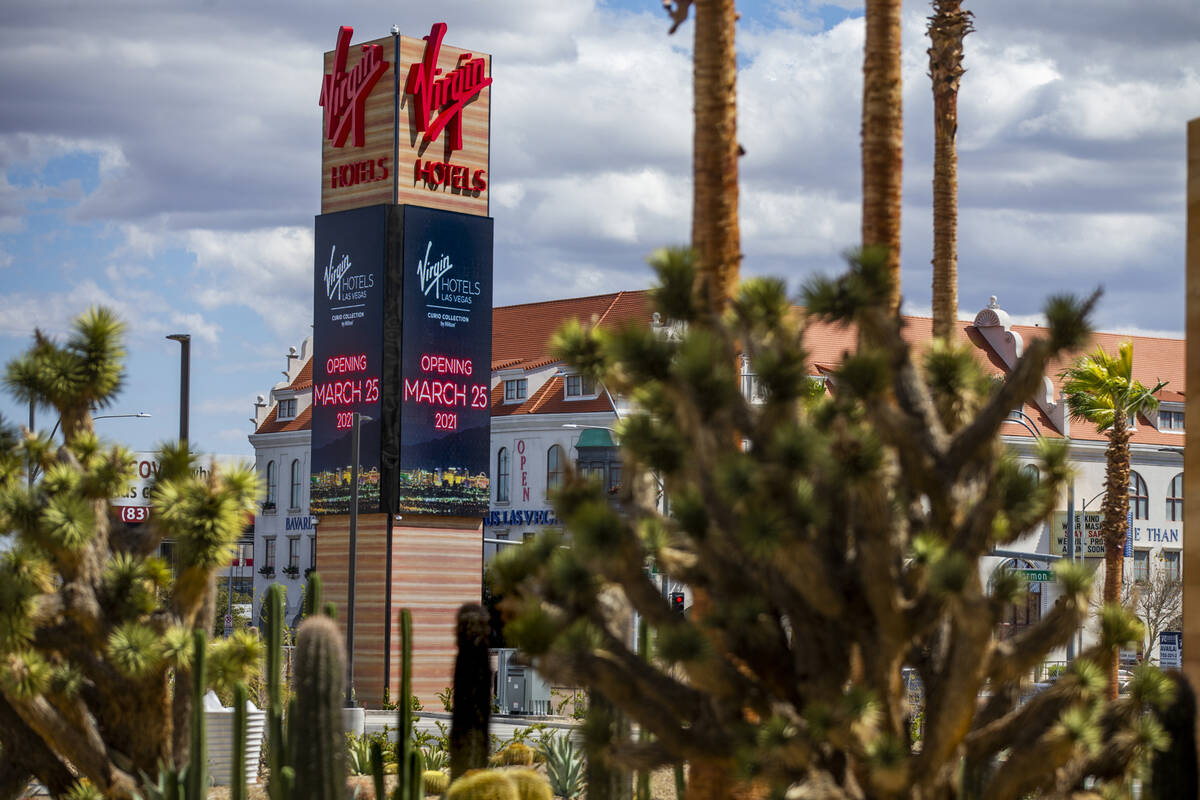 Virgin Hotels Las Vegas will finally get a sportsbook after the Nevada Gaming Control Board on Wednesday recommended licensing for Betfred Group Ltd. as operators.
Board members voted 2-0 to approve the sportsbook in a special meeting. It was board member Philip Katsaros' final meeting, after announcing earlier this month that he would not return at the end of his four-year term. It also was expected to be Brittnie Watkins' last meeting in the role as chairwoman. Las Vegas attorney Kirk Hendrick, a longtime general counsel for Ultimate Fighting Championship in Las Vegas, is expected to take over as chairman next month.
The Nevada Gaming Commission plans to consider final approval of the license at its monthly meeting Thursday.
Betfred, a British sportsbook operator that was first licensed in 1967, has operations in the United Kingdom, South Africa and in the United States, including Arizona, Colorado, Iowa, Maryland, Louisiana, Pennsylvania, Virginia, Washington and Ohio with 1,400 betting outlets and 11,000 employees worldwide.
Founder and Chairman Fred Done — the 79-year-old "Fred" of Betfred — told board members he "never set out to build an empire," but found that the popularity of sports wagering has led to rapid growth of the industry and his company.
Done said when he started his company with several family members, sports bets were taken without computer equipment. But the new book at Virgin Hotels will offer a state-of-the-art IGT wagering system with four betting windows and some betting kiosks.
The book will be operated within the Mohegan Tribal Gaming Authority-controlled casino and all but one employee will work for Mohegan. One manager will be a Betfred employee, but Mohegan General Manager Joe Hasson said any player disputes will be handled by Mohegan and not Betfred.
Sportsbook officials said they hope the facility will be open in time to take Super Bowl wagering. Initially, the Betfred book will offer sports bets only and no racing wagers. Managers say they hope to add race betting and a mobile app for betting later this year.
When Virgin Hotels opened in March 2021, it had space for a small sportsbook. But the coronavirus pandemic and the distance between Betfred's headquarters and Las Vegas prevented the company from opening sooner.
Control Board members consented to have a special meeting Wednesday followed by final approval before the Nevada Gaming Commission Thursday to prevent Betfred executives from having to travel twice to get regulatory approval.
The Control Board spent about two hours questioning Done and his team about the book's operation. Watkins and Katsaros said the Betfred team had spotless backgrounds, but the regulators wanted further explanations about the company's failure to disclose information about a lawsuit filed against it in Australia and disciplinary actions taken by British regulators against the company.
Both board members were satisfied with the explanation that the company did not know how much information it needed to disclose about the matters until investigators asked.
Contact Richard N. Velotta at rvelotta@reviewjournal.com or 702-477-3893. Follow @RickVelotta on Twitter.