City's 'growing pains' put Arts District businesses in precarious position
Updated August 29, 2023 - 7:41 pm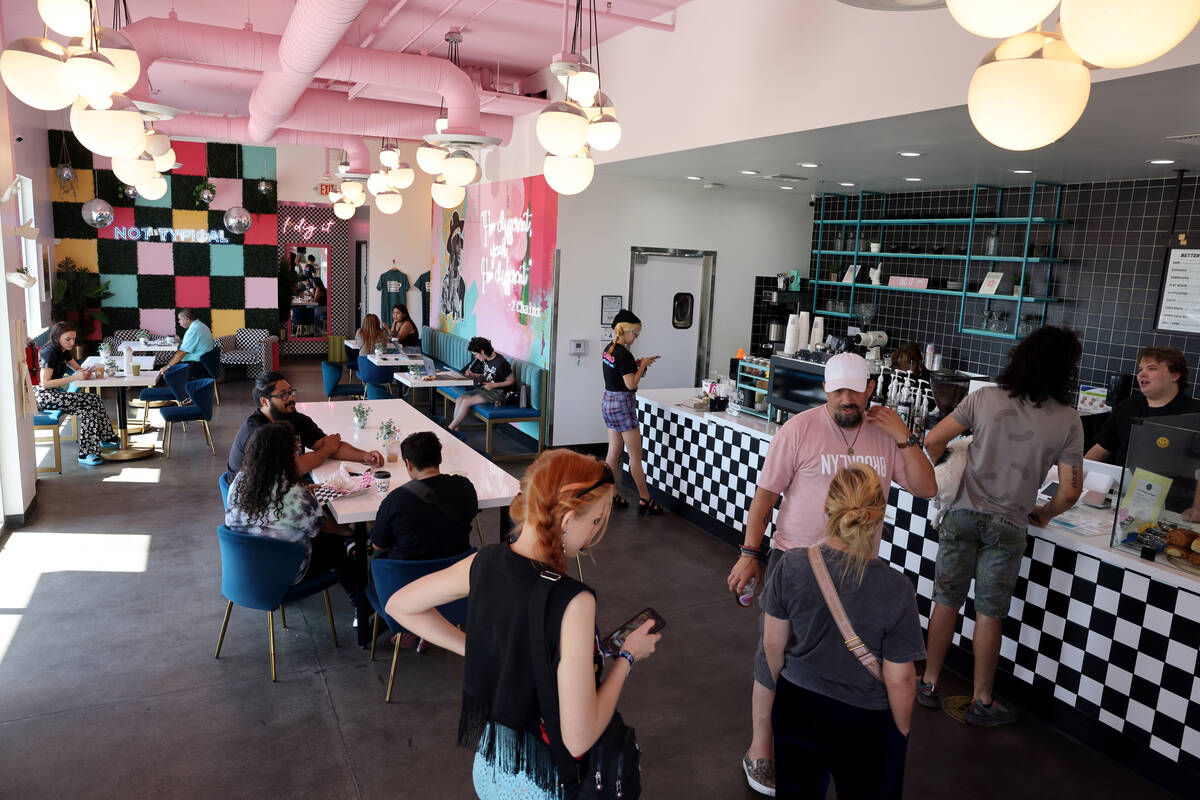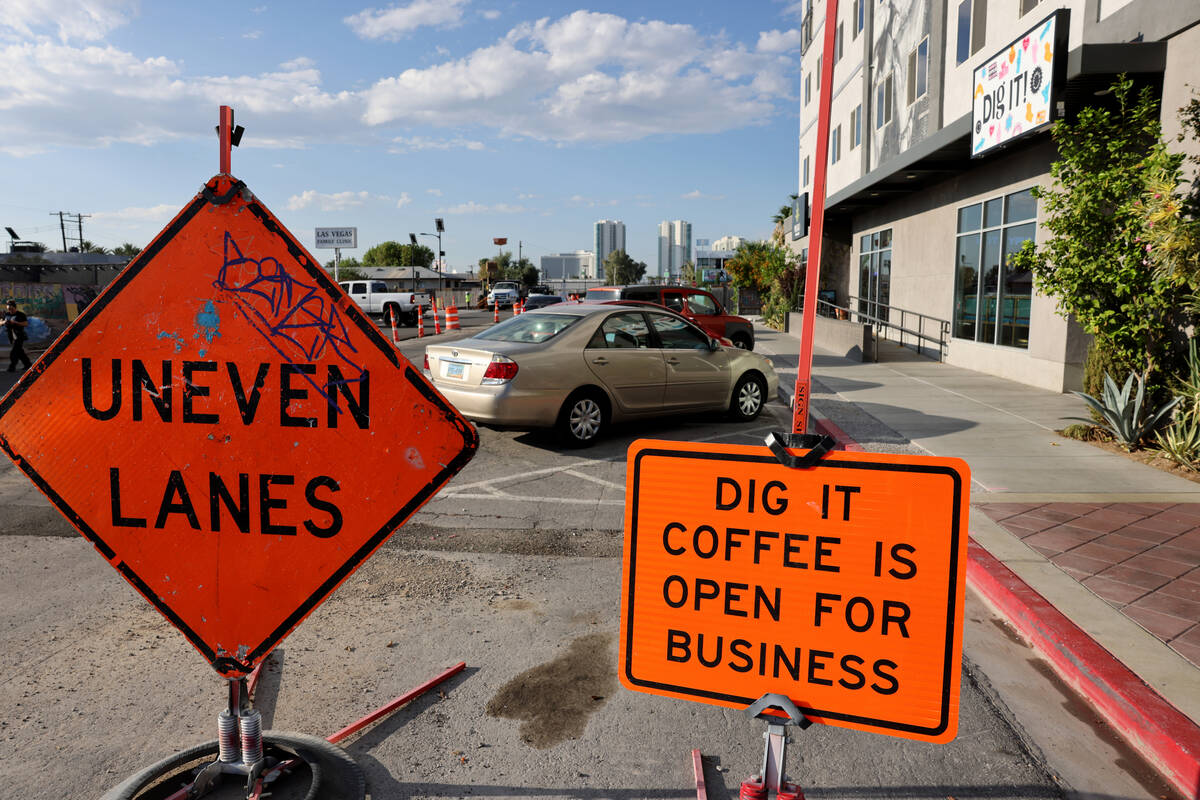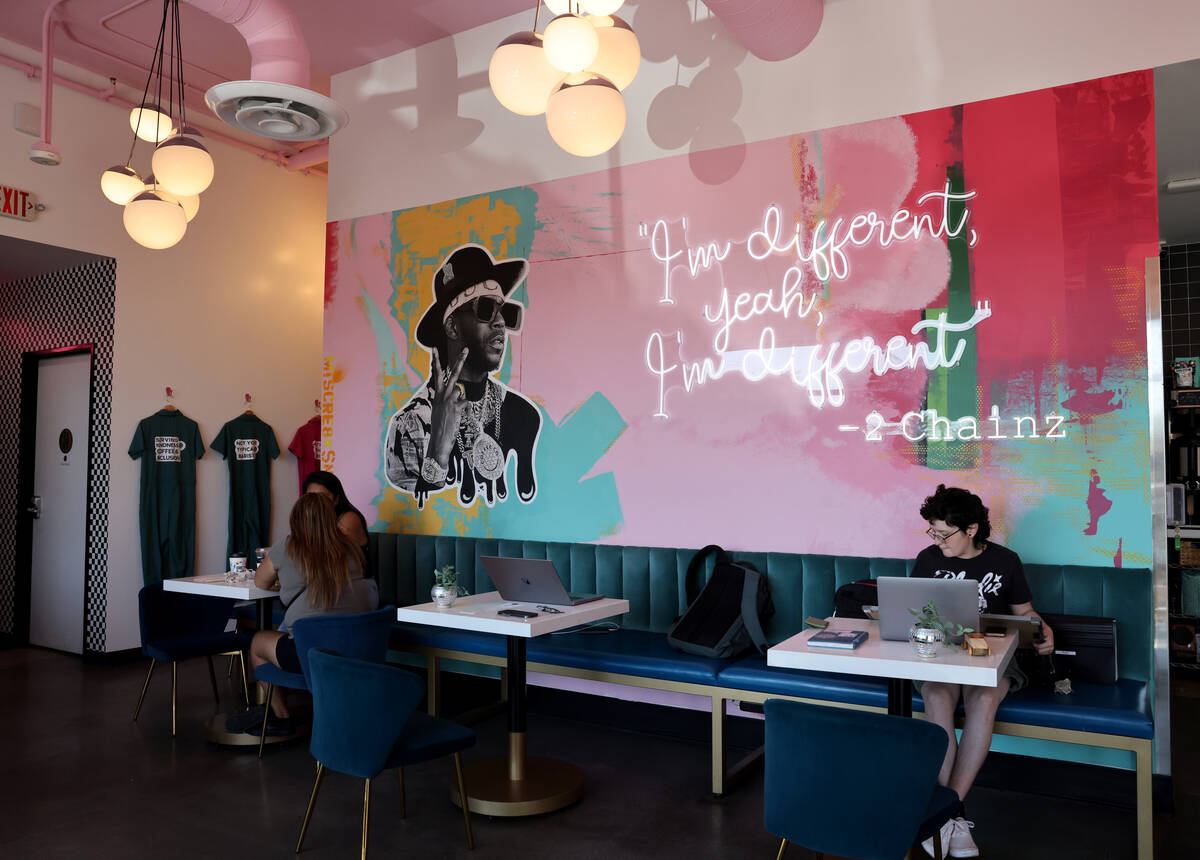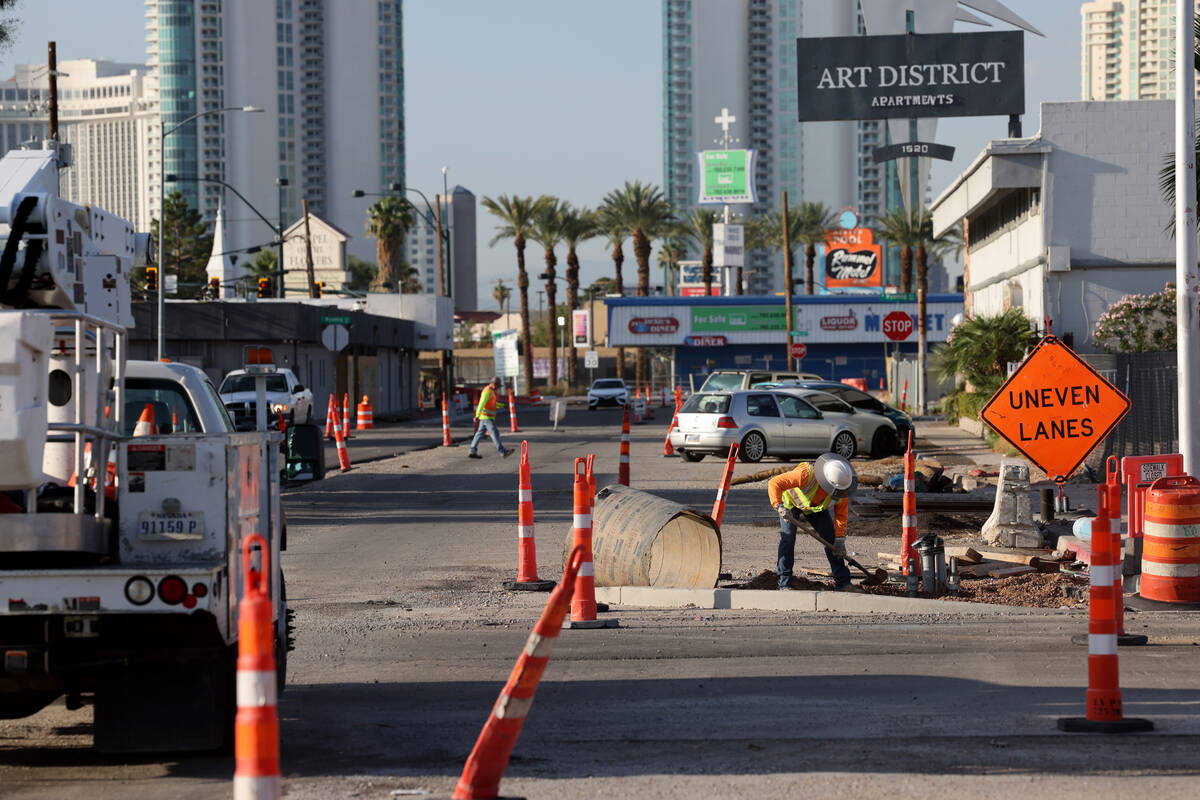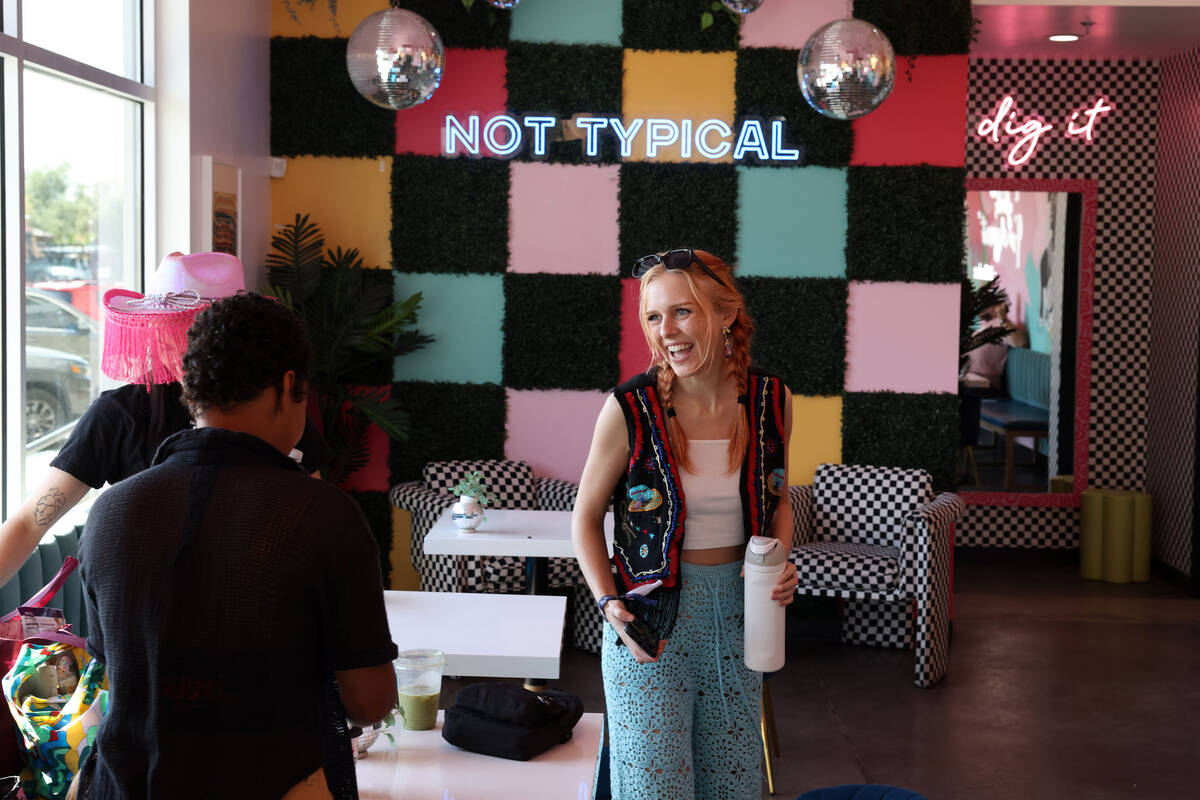 Taylor Chaney opened Dig it! Coffee, a small cafe in the Arts District, with the goal of making coffee with a purpose by competitively hiring people with disabilities.
Less than a year into the business, however, Chaney worries a construction project on Casino Center Boulevard that's expected to take a year will cut off her business from customers.
Dig It, and other downtown Las Vegas businesses with access along the street, are at the center of a roughly $10 million infrastructure project that began in April and is expected to finish by spring 2024. The result is slower-than-usual business for some near the project. Chaney said her business' revenue has dropped about $10,000 per month since May. Even alternative revenue sources are drying up, she said.
"We were trying to push people to third-party (delivery services) and then even that didn't work because the drivers were like, 'No parking? You walk down the way, and pay for parking and then walk to go pick up someone's coffee orders?' " Chaney said.
City of Las Vegas officials said the project is completely reconstructing the roadway between Oakey Boulevard and Colorado Avenue with wider sidewalks, angled and parallel parking, traffic signals at three intersections and new sewer mains, among other work.
"Rather than piecemeal the work so the street is under construction longer, the city coordinates water, sewer, lighting, traffic signals, public transportation and pedestrian safety into one integrated project to minimize the disruption time," city spokesperson Margaret Kurtz said in an email. "Still, it takes time to get everything done."
Casino Center was previously limited to one-way traffic, but will be two-way for the rest of the month. In September, construction crews will work on the west side of the street and switch the traffic control back to one-way, Kurtz said.
Chaney said she's understanding of the work needed to be done but is frustrated with the time it's taking. The store has had to reduce its store hours, close on Mondays and cut working hours for the staff.
"I created this to create opportunity for people so then I have to take it away," she said. "It's just been really, really challenging."
Other businesses in the area have noticed a slower summer of sales. Wyndee Forrest, co-owner of CraftHaus Brewery on California Avenue near Casino Center, said the taproom has seen a dip in sales that could be attributed to the construction or a hot summer.
But when the city refinished California Avenue in an eight-month, $3.8 million project that was completed in October 2022, Forrest said there was a significant impact.
"We took a direct hit with the beautification project they did," Forrest said. "That's the price you pay of the growing pains of the city now investing in part of the city that your business is in. Does it put you in a precarious position, and can you weather those growing pains in that storm to then reap the rewards later?"
McKenna Ross is a corps member with Report for America, a national service program that places journalists into local newsrooms. Contact her at mross@reviewjournal.com. Follow @mckenna_ross on X.