Bomb-sniffing dogs join LVCVA's security team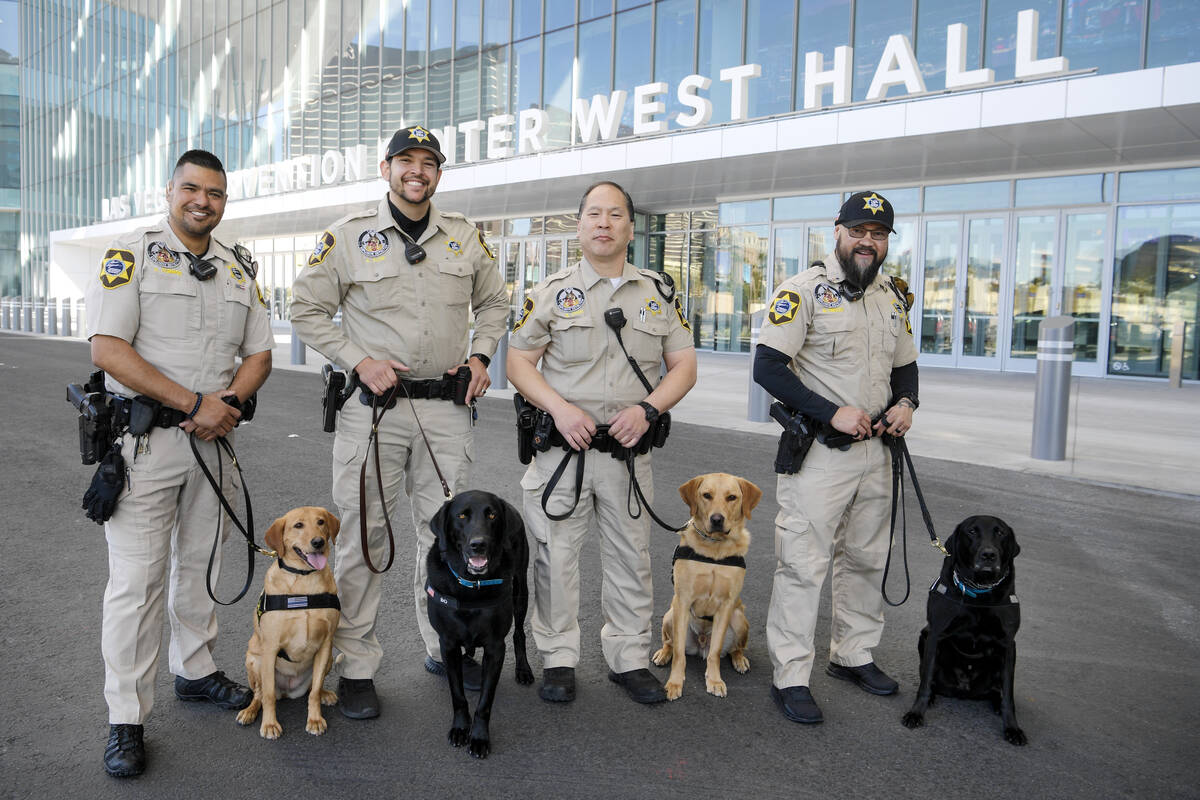 Keeping large Las Vegas gatherings safe is a team effort, and not all of the members of that team have two legs.
The Las Vegas Convention and Visitors Authority has added two dogs to its K-9 unit, which works to detect explosives.
The new unit members, golden retrievers Bear and Reba, were introduced at a demonstration Wednesday at the Las Vegas Convention Center. They replaced Cooper and Pierce, who retired from the service.
The K-9 unit consists of four bomb-sniffing dogs — Bear, Reba and Labrador retrievers Bo and Wells — and their handlers.
In addition to protecting people at the convention center, the LVCVA says the unit also is used for events at Allegiant Stadium and the New Year's Eve fireworks show on the Las Vegas Strip.
Contact Paul Pearson at ppearson@reviewjournal.com. Follow @EditorPaulP on Twitter.