Looking for work? Spring into job fair at Las Vegas Convention Center
Updated March 23, 2023 - 2:53 pm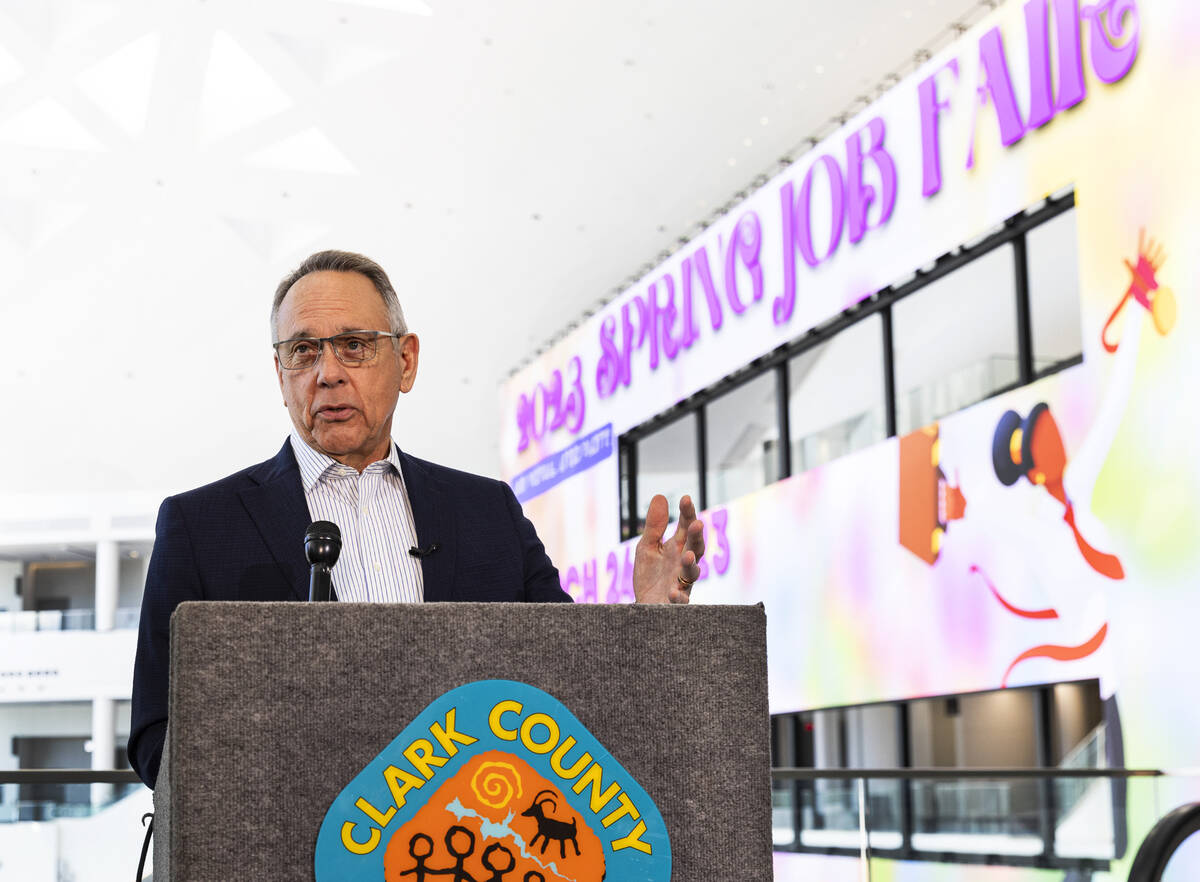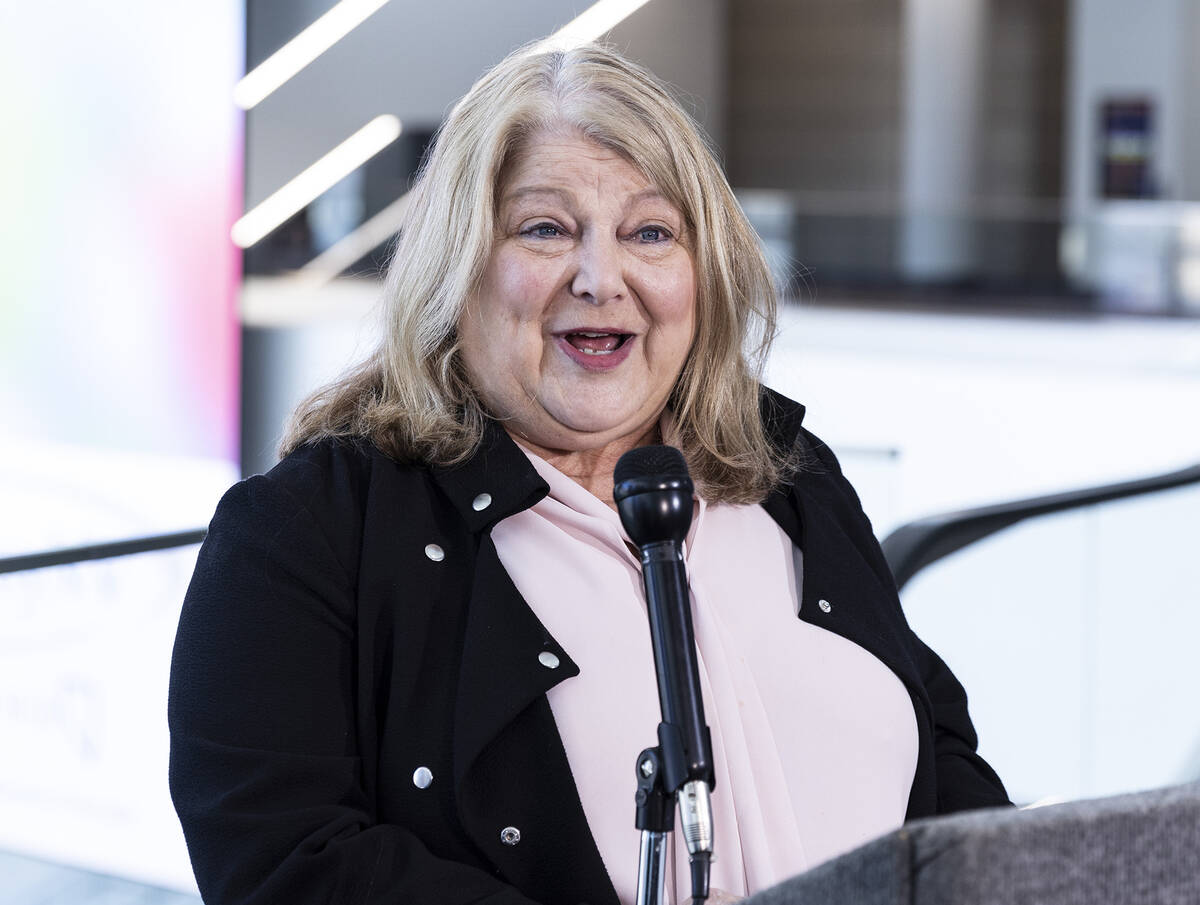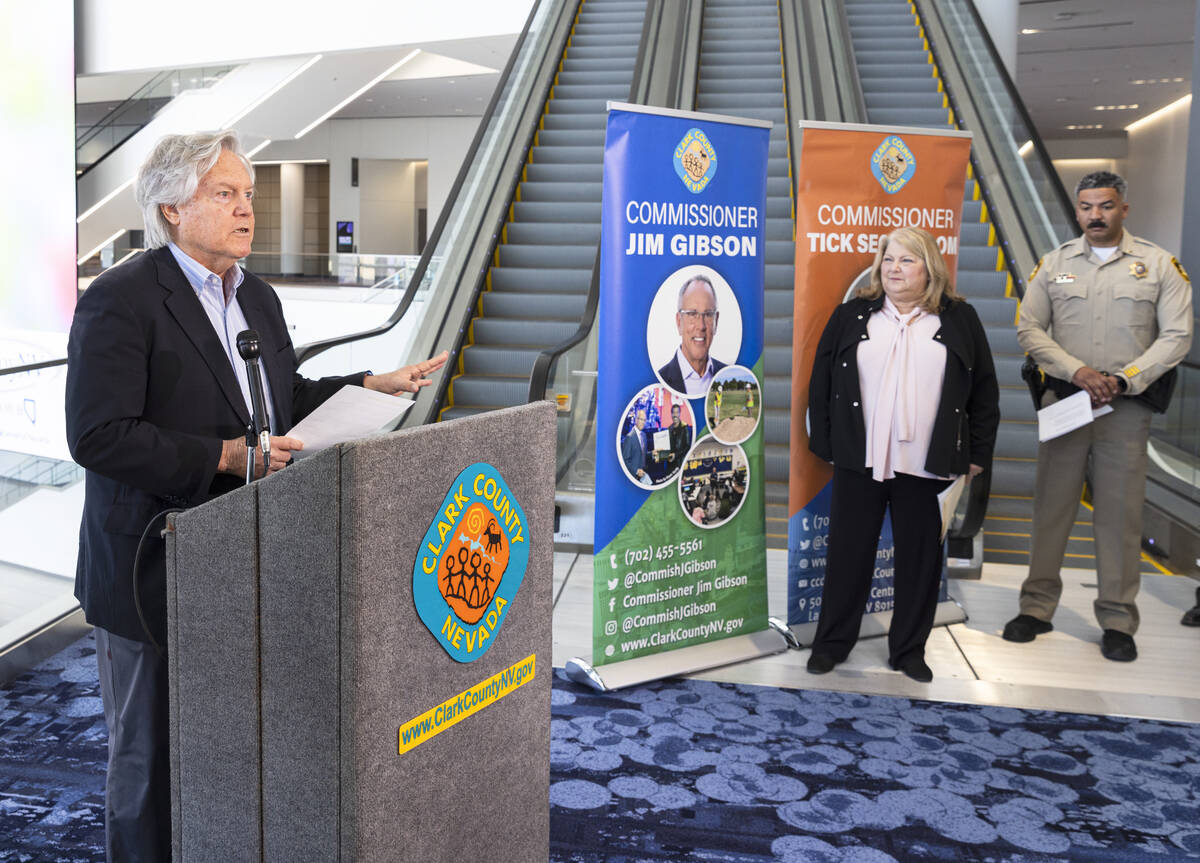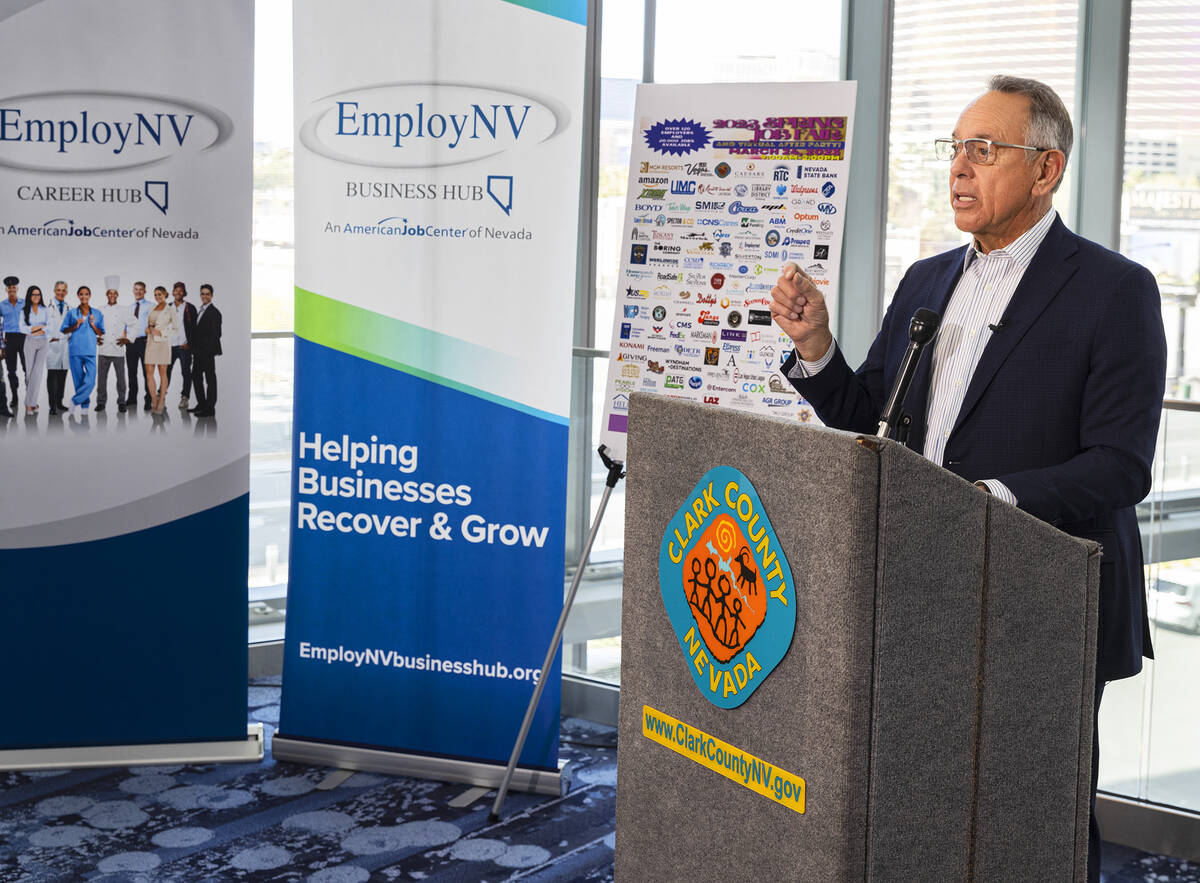 Employers attending Clark County's Spring Job Fair on Friday will have enough openings for every resident of Boulder City — and then some.
Job seekers will be able to find more than 20,000 positions from 130 employers at the Las Vegas Convention Center's West Hall, as the region's businesses look to fill their ranks during a tight labor market.
Clark County Commission Chairman Jim Gibson said it's "a big deal," during a Thursday news conference previewing the event, noting that marquees on Las Vegas Boulevard are also advertising the job fair.
"It takes something to get up on those marquees," Gibson said. "And by the way, the bulk of the 20,000 jobs that are opened are coming from Las Vegas Boulevard. So they have every interest in making sure you know you're wanted."
The job fair comes at a time when data shows four job openings for every three workers in Nevada, said David Schmidt, chief economist at the Department of Employment, Training and Rehabilitation.
Statewide unemployment rates in February remained at 5.5 percent, while the state added about 7,000 jobs compared with January, with 6,100 of those in the Vegas area. That fast pace of job growth — about 6 percent in January — leads the nation, followed by Texas and Florida with 5 percent and 4.9 percent employment growth, respectively.
Schmidt said it's no surprise that employers in Vegas want to take advantage of Friday's job fair. He said the state has about 114,000 job openings.
"You can see how much employers are looking for workers in the number of jobs available here," he said. "Some may think, 'Is that 114,000 jobs real? Are they really looking, or is this just some made-up survey?' That there's that many jobs here with employers saying they're going to take their time to go to this place and try to do something special to recruit helps show the demand is really out there so the opportunities are really out there."
Hiring on site
Companies in leisure and hospitality, construction, information technology and warehousing are expected to interview candidates. About 50 employers are expected to hire on the spot while another 40 will have first-round interviews on site, commissioners said.
Employers in attendance will include MGM Resorts International, Nevada State Bank, Western Group Packaging, Acelero Learning and Three Square Food Bank, among others.
Debbie Banko, CEO of Las Vegas-based IT consulting firm Link Technologies, said her company has two dozen open positions with salaries from $30,000 up to six figures.
"Job fairs like this one provide us the opportunity to connect with potential candidates face-to-face and even spark interest in others who may not have considered a career in IT," Banko said.
Job seekers are encouraged to preregister for the free event at https://bit.ly/2023SpringJobFair. The registration website also allows parents to sign up for free childcare — a first for the county-sponsored recruiting event — for potty-trained children ages 3 to 6, though space is limited.
Attendees are encouraged to bring several copies of their résumé and "dress to impress."
Last year's event advertised jobs paying at least $18 per hour, though companies were allowed to offer lower wages as long as at least five of their open positions paid $18. Commissioners implied confusion from job seekers last year and said this year's event did not specify wages in its marketing.
But organizers said entry-level positions are expected to offer about $15 per hour with a larger bulk of the opportunities offering more.
The Spring Job Fair will take place Friday at the Convention Center from 9 a.m. to 2 p.m. Parking will be free in adjacent lots, and the Boring Co.'s Vegas Loop will be open to attendees at no cost.
McKenna Ross is a corps member with Report for America, a national service program that places journalists into local newsrooms. Contact her at mross@reviewjournal.com. Follow @mckenna_ross_ on Twitter.