Sign of the times: More conventioneers return for NAB
Updated April 14, 2023 - 9:23 am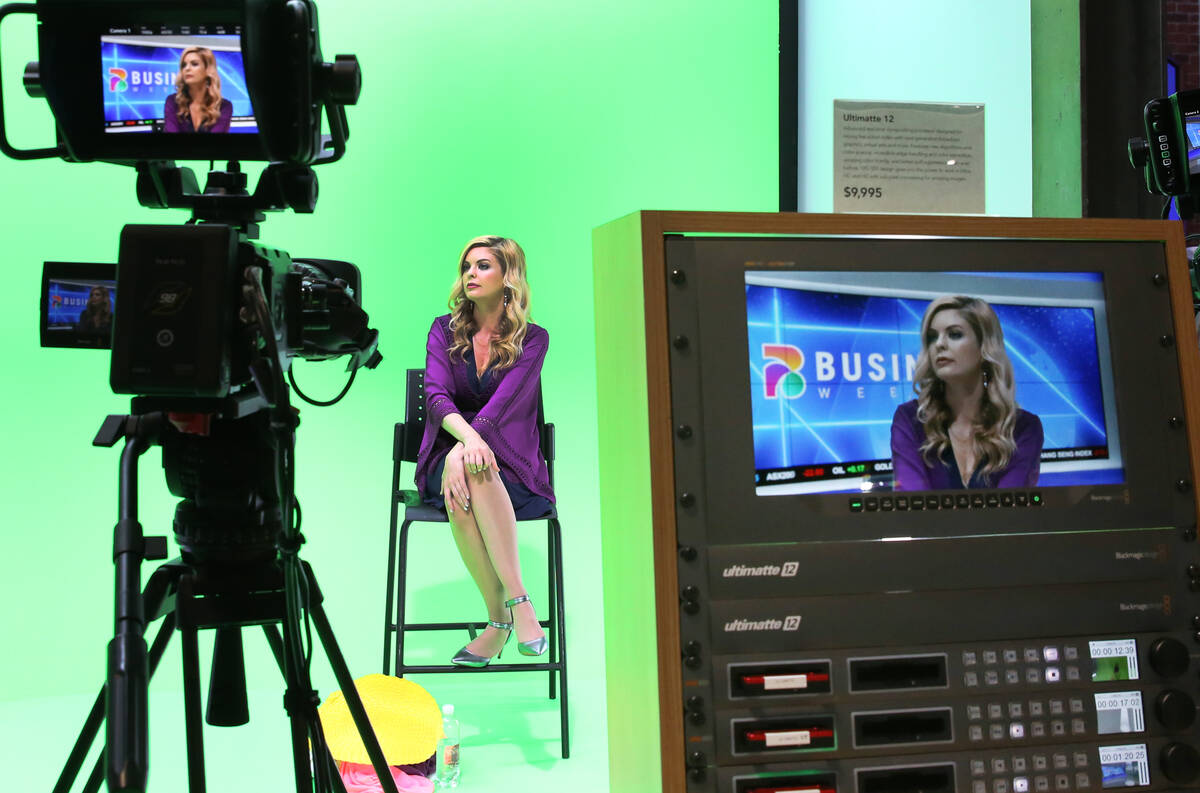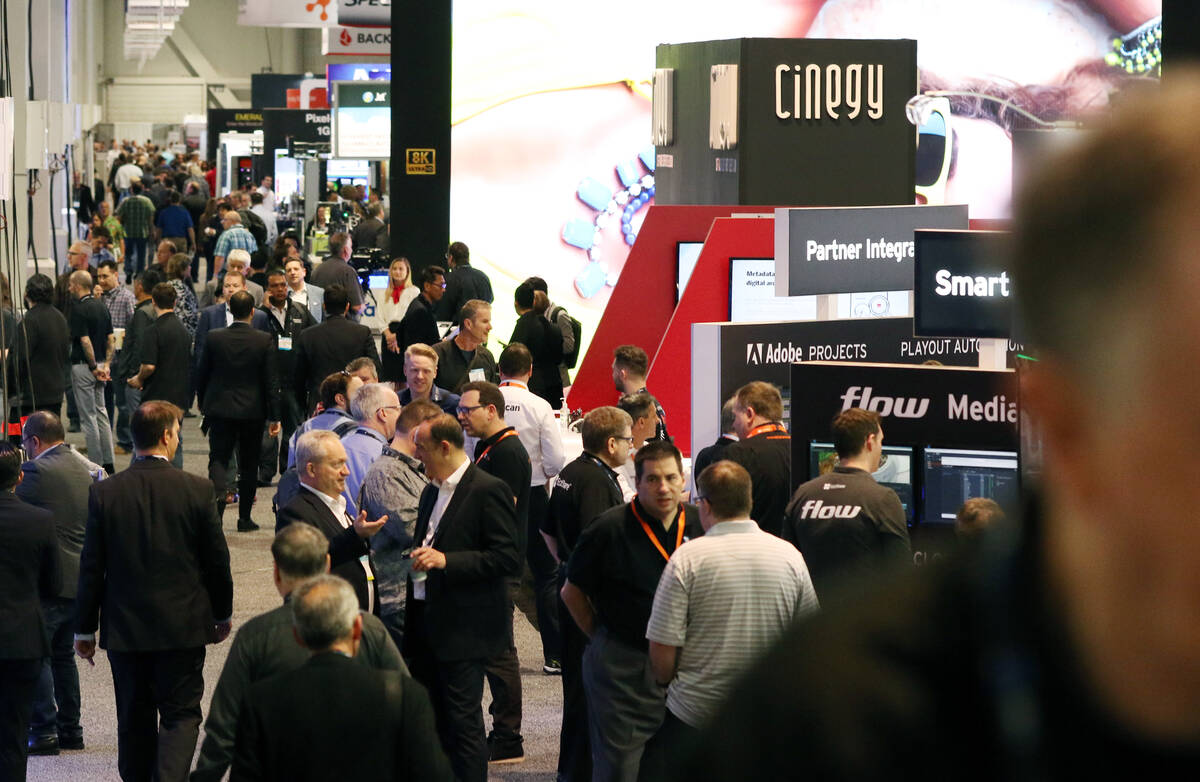 The National Association of Broadcasters will return to Las Vegas this week for its annual event — one of the city's largest conventions — and it expects to be up to 25 percent larger than 2022.
The NAB show, taking place Saturday through April 19, brings together several aspects of the media industry including news, entertainment and technology companies. It will also have a large international presence with attendees from 160 countries and official delegations from about 50 countries.
"Our show audience is really anybody and everybody that's creating visual or audio content," said Chris Brown, NAB's executive vice president and managing director of global connections and events. "It's everything from folks who work on feature films … down to people who work primarily on the small screen content, television content and then the really small screen down to the mobile phone and social content."
Brown said this year's show is expected to be about 20 percent to 25 percent larger than its 2022 show, with more than 65,000 attendees and 1,200 exhibitors, occupying about 635,000 square feet at the Convention Center. Last year's show was the first time it returned to Las Vegas since the pandemic and it reported about 52,000 attendees.
While organizers are anticipating a larger turnout, Brown said the show is still not at its pre-pandemic level of participation, noting that 2019 saw 92,000 attendees and about 1,500 exhibitors.
No plans to leave
With it being the 100th anniversary of the show, organizers plan to highlight its history, which started at the Commodore Hotel in New York City in 1923. It held its first Las Vegas show in 1975, and the city became the annual host in 1991.
Brown said it continues to return to Las Vegas because it has Harry Reid International Airport and plenty of entertainment and resort options.
"We've asked the question a few times — what would happen if we were to take this to a different place," he said. "And most times people yell at us … and just say, 'No, don't do that, don't do that to us. This works.' "
A big focus will be on the entertainment industry, especially film and television, because trends and technology in those industries are becoming adopted in other areas of media such as news and sports broadcasting, according to Brown.
A new feature of the show will be an area called CineCentral that will demonstrate how to use cinematic technology for live entertainment. It will feature several main stage events focusing on popular streaming shows, including a discussion with some members of the creative team behind HBO's "The Last of Us" and a separate discussion with actor Brett Goldstein, known for his role as Roy Kent on Apple TV's "Ted Lasso."
The show will also have an address from Federal Communications Commission Chairwoman Jessica Rosenworcel.
Another new part of the NAB show is the Excellence in Sustainability Awards, which will honor individuals and organizations promoting sustainability in the media industry.
The awards are a part of a larger effort NAB is undertaking to promote sustainability during the show such as hosting a panel discussion about sustainability in the media and encouraging attendees to take public transit and bring their own water bottle instead of using a plastic bottle.
"(Sustainability,) that's really just obviously picking up a lot of momentum in many industries," Brown said. "And it's certainly true in the media industry, but it's still not fully understood across the industry."
Contact Sean Hemmersmeier at shemmersmeier@reviewjournal.com. Follow @seanhemmers34 on Twitter.