Drones, phones changing way vacationers plan their trips
Updated April 9, 2018 - 11:08 pm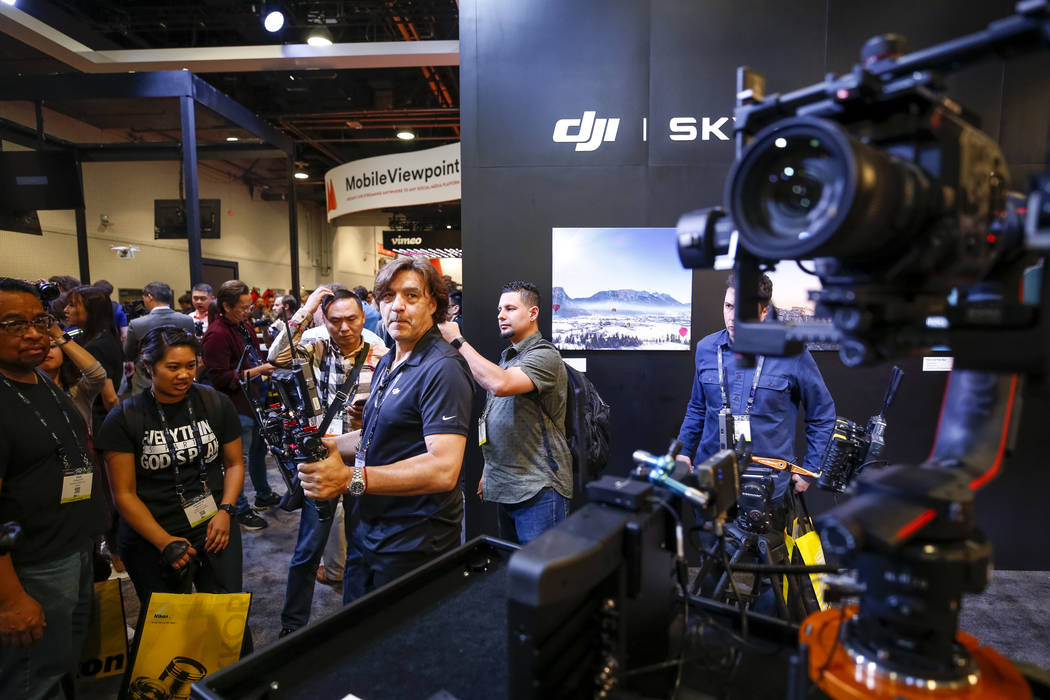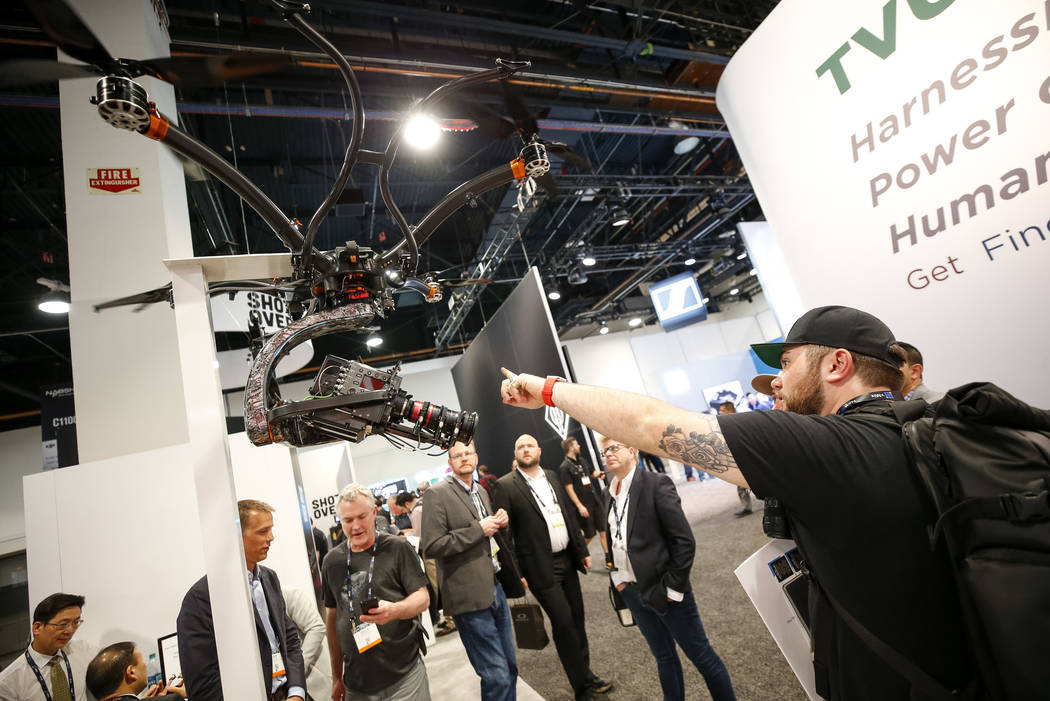 A blonde woman on a shoreline smiles at the camera in what looks like a typical travel ad from Philip DeBevoise.
But DeBevoise has really built a marketplace. As the video follows the woman from place to place in the exotic location, viewers can click on the ad to purchase a spot at any place the woman visits.
"Video now is transactional," DeBevoise, founder of international travel website Citizine, said Monday to an audience of about 30 at the annual National Association of Broadcasters show. "To not have a transaction is somewhat stupid and inefficient."
Creating more interactive and personal ads and employing technology like drones and virtual reality are what businesses should strive for in the $1 trillion travel industry, DeBevoise and a group of experts said during a show panel at the Las Vegas Convention Center.
Discussing trends in travel marketing, the panelists said ads and shows about traveling have moved away from just footage of beaches and cocktails one could find anywhere, to enlisting online personalities to broadcast experiences and draw bookings more organically.
The cottage industry of travel video has grown to include music video and independent filmmakers looking for new ways to make money, DeBevoise said.
Carolyn Scott-Hamilton, host of the online series "The Healthy Voyager," said that 12 years after her start in travel entertainment, less expensive and lighter equipment have lowered the cost barrier to growing an audience.
"Drones and phones are really changing the landscape," Scott-Hamilton said.
As an online personality with an audience watching her for vegan food recommendations, she's learned what her audience likes and doesn't like her to share on different websites.
She's learned that telling people about her experiences on some websites has been more effective than reviewing physical items.
For businesses that approach her about showcasing a trip on her accounts, she sometimes must talk them out of a preconceived plan if she thinks the content she'll post, the amount of times she'll post and where she'll post would annoy her audience.
"I'd rather not have the money than ruin a relationship with a brand," she said. "It's important for both sides to be honest."
VR growth
Entertainment attorney Philip Daniels said contracts between online personalities and travel businesses have gotten so specific they mandate a certain number of posts to Facebook or YouTube.
The panelists said they foresee virtual reality emerging as a way to sell people on booking a destination.
At a 2017 event, representatives of the Las Vegas Convention and Visitors Authority showed programs for their Las Vegas-themed virtual reality app meant to sell the valley as a tourism destination.
"We're just at the beginning," DeBevoise said.
Contact Wade Tyler Millward at wmillward@reviewjournal.com or 702-383-4602. Follow @wademillward on Twitter.