Eager, hungry customers flock to Las Vegas opening of Cracker Barrel — PHOTOS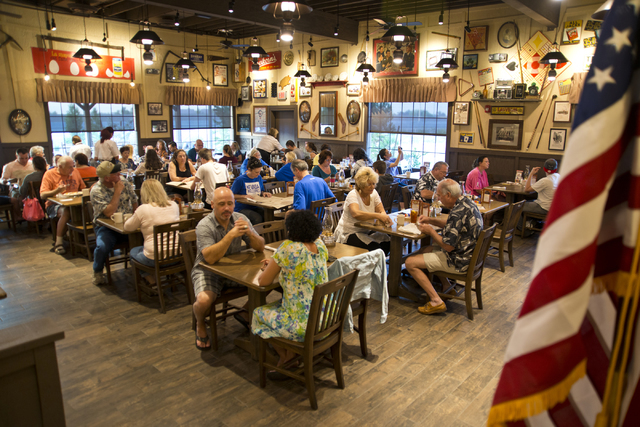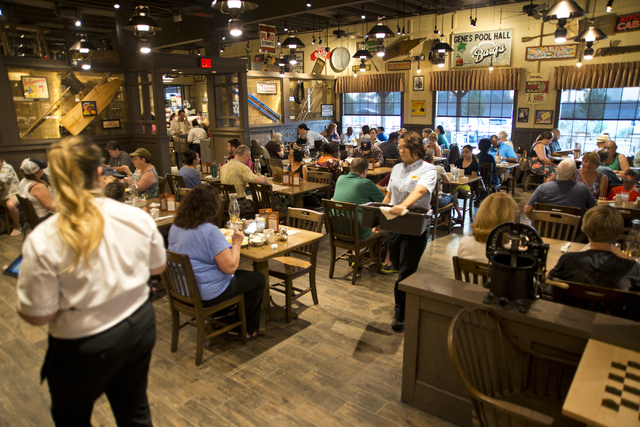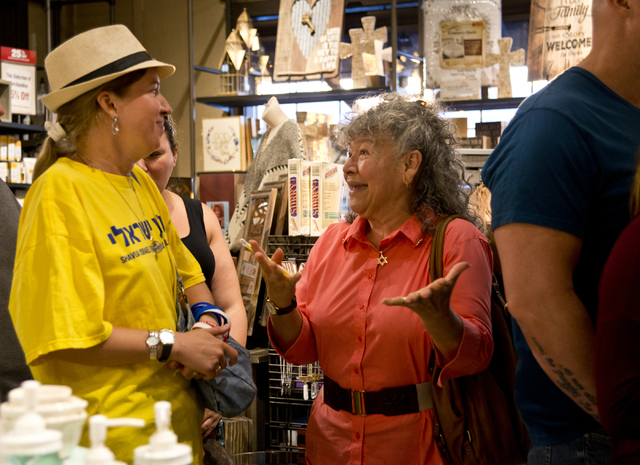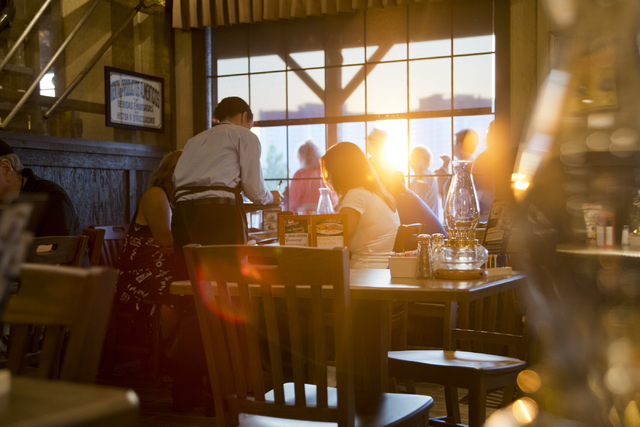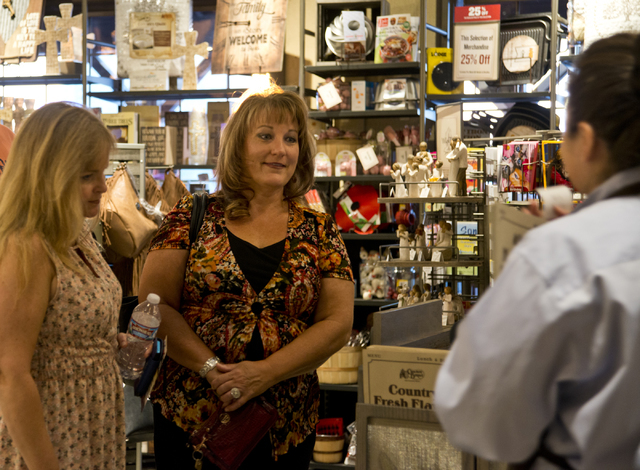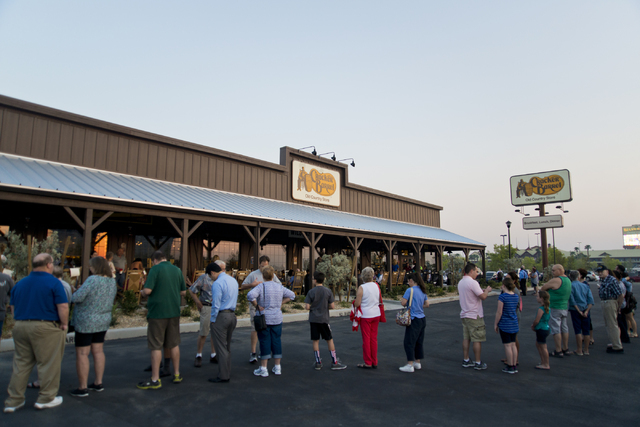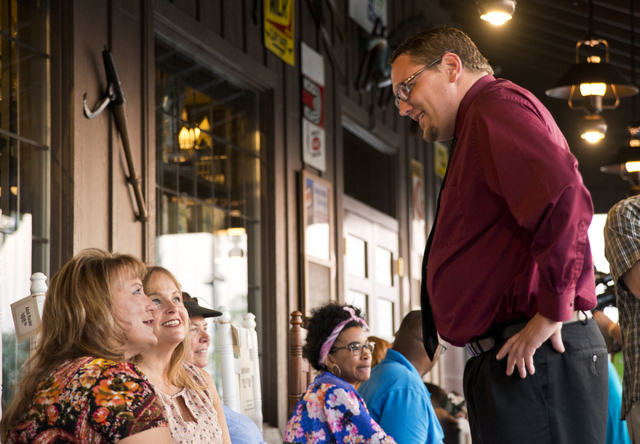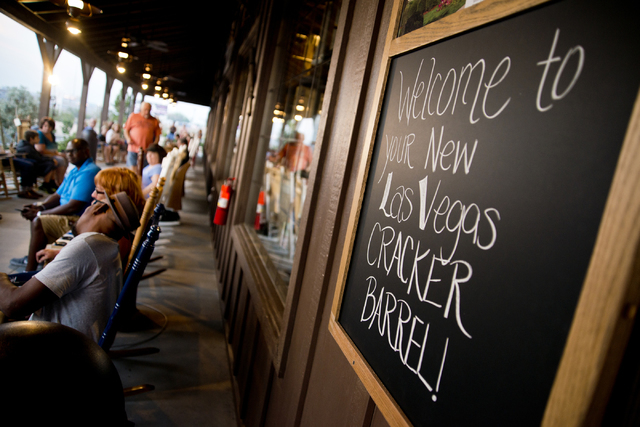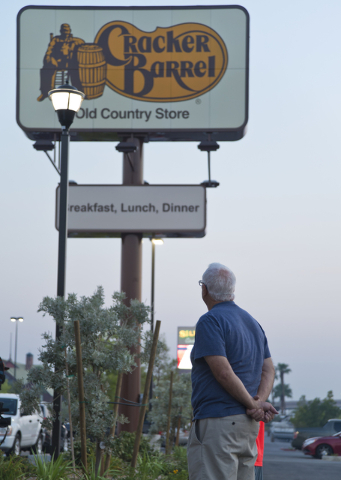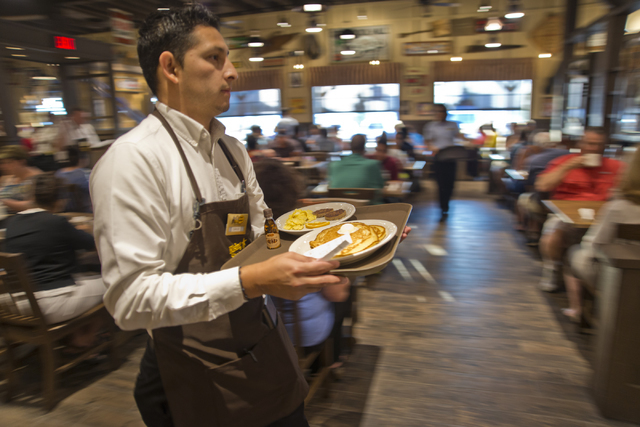 Hadassah Westbrook and her family left their Victorville, California, home at 3 a.m. to be among the first to eat breakfast at Cracker Barrel's Nevada grand opening Monday.
Westbrook, 36, her mother, Shaminah Westbrook, and her brother, Winston Westbrook, along with their friend, Alexis Rocha, made the trip because there are no Cracker Barrel locations in California.
Since discovering the restaurant, Shaminah Westbrook said she has driven to Kingman, Arizona, about once every three months to eat there.
"I fell in love," she said.
Her eyes lit up as she listed off some of her favorite restaurant dishes: hot cakes with syrup and potato casserole.
"They didn't want to give us the recipe," said Westbrooks of the last time they visited the restaurant.
Her daughter Hadassah added, "We love country-style food."
Just before 6 a.m. Monday, the Westbrooks were among more than 70 waiting outside the double doors beneath a horseshoe.
General Manager Rob Ramsey greeted eager, hungry customers at 6 a.m. sharp as the doors opened. The restaurant, which seats 180, filled quickly, though there were still some empty seats to be found.
Ramsey, who previously managed the St. George, Utah, location said he often served out-of-state customers there who had come from Las Vegas and elsewhere.
"We're really unique, with our gift shop and our restaurant combination," said Ramsey, who has been with the company 17 years.
The 10,000-square-foot store beside the Silverton casino, 3333 Blue Diamond Road, will bring more than 200 full- and part-time jobs to the area, said Ramsey. When a North Las Vegas location opens in September, it is expected to add a similar number of jobs.
Including the Las Vegas location, Cracker Barrel has 639 locations in 43 states. Monday's grand opening marks the brand's march into Nevada.
The company was established in 1969 in Lebanon, Tennessee.
By 7 a.m., people outside passed the time on their 40-minute-waits by rocking in wooden rocking chairs and playing checkers.
Norm "Ski" Baranowski said the place wasn't as busy he thought it would be and was able to get in and out quickly. It wasn't a "mad house" like the IKEA opening earlier this year, he said.
Contact Alexander S. Corey at acorey@reviewjournal.com or 702-383-0270. Find @acoreynews on Twitter.