Moapa power plant ceases operations after 52 years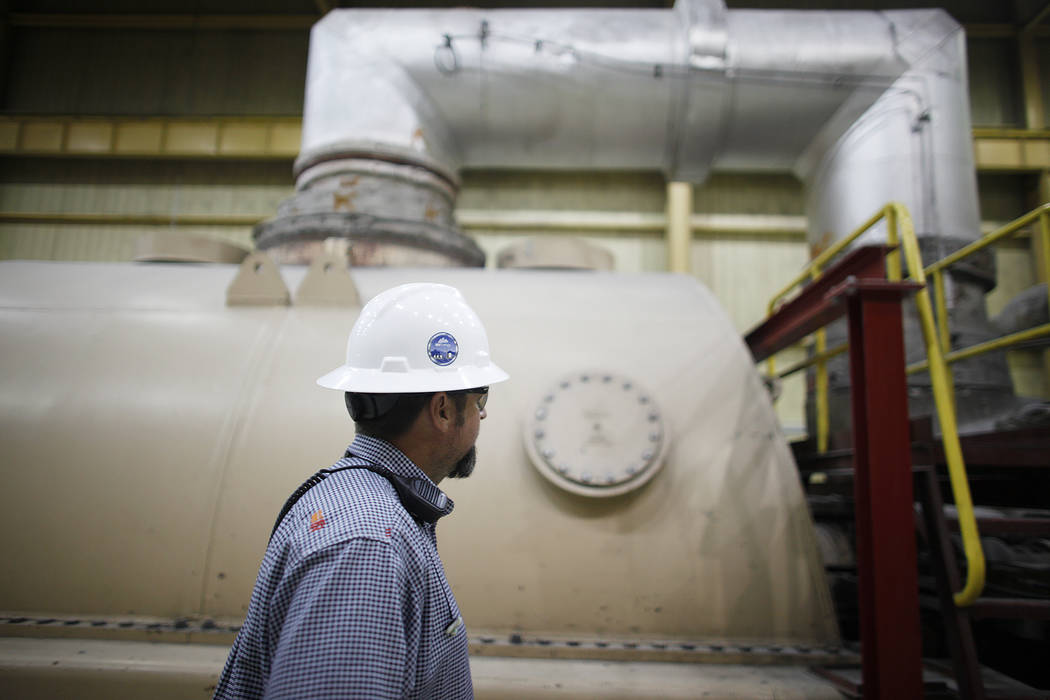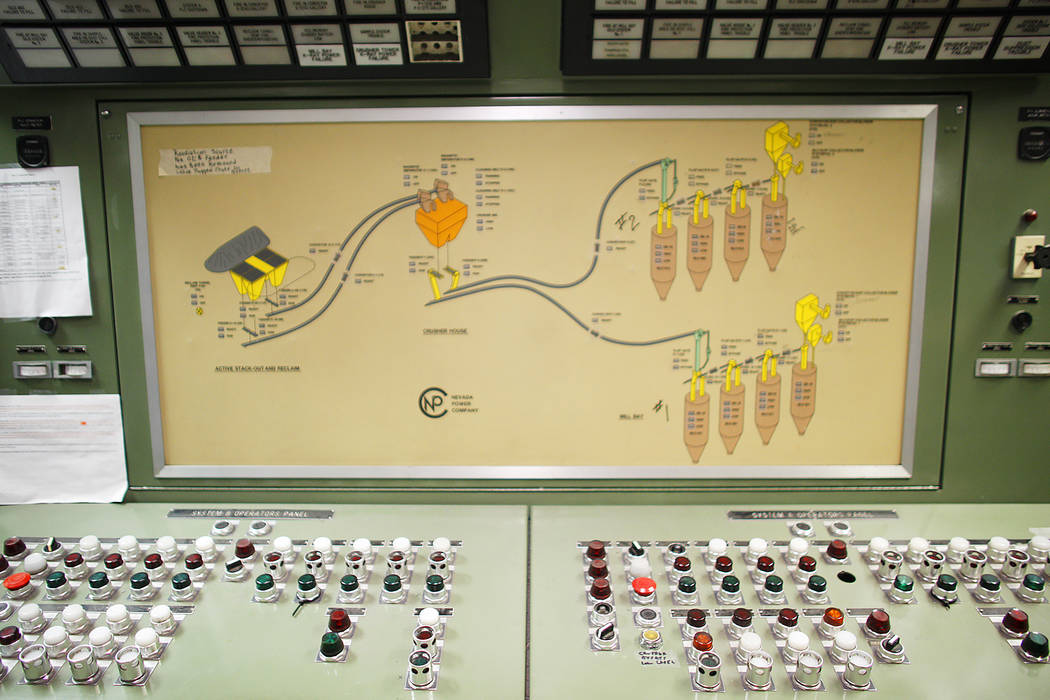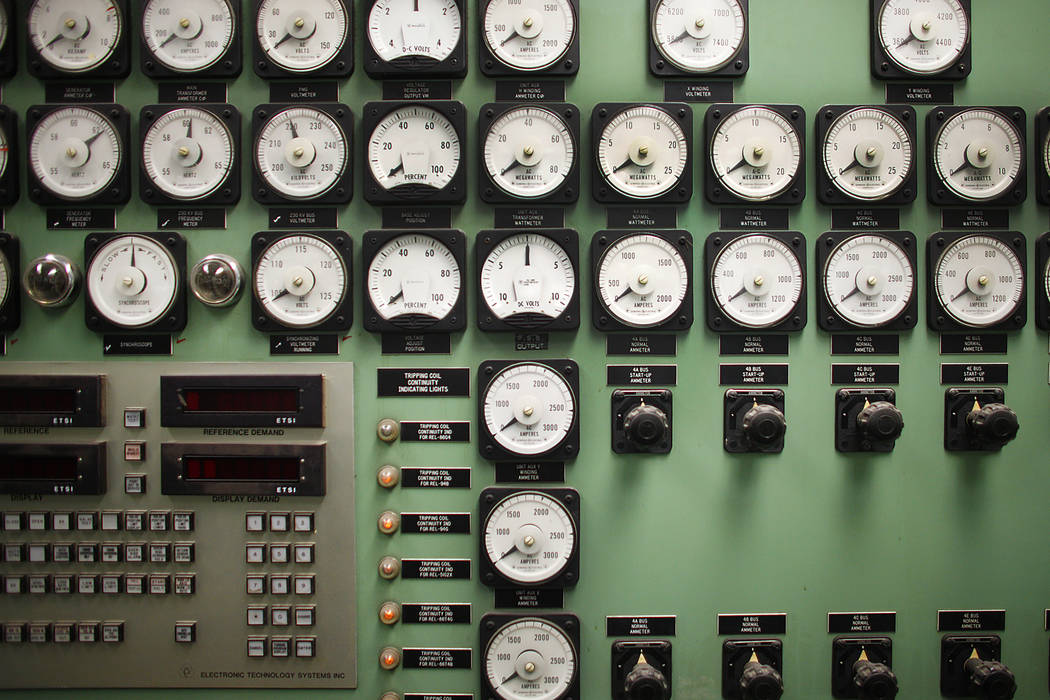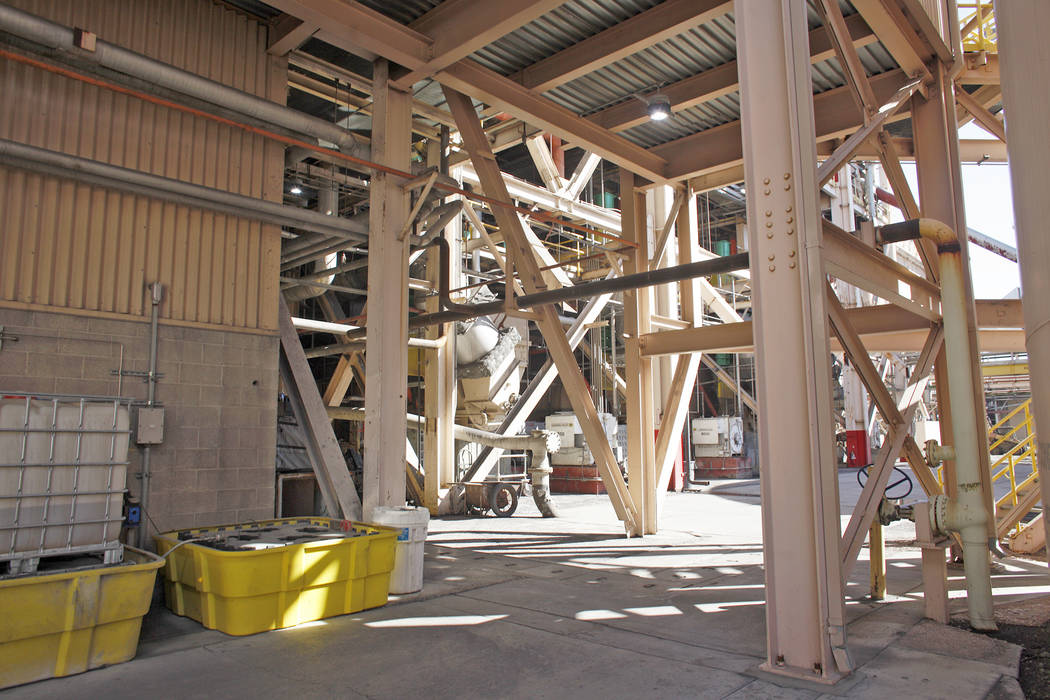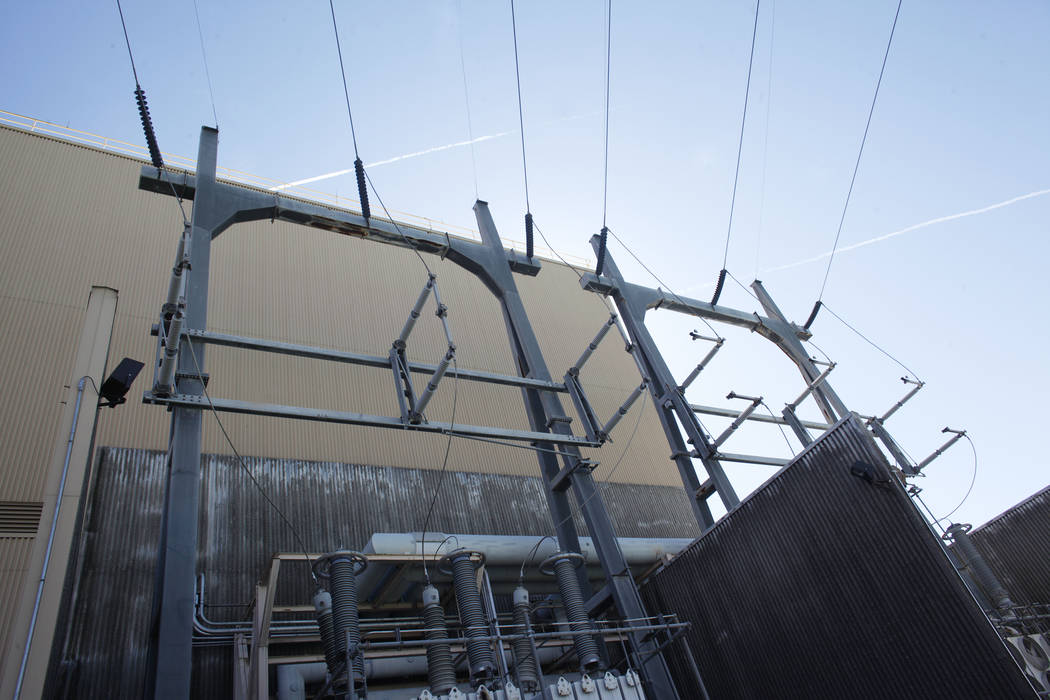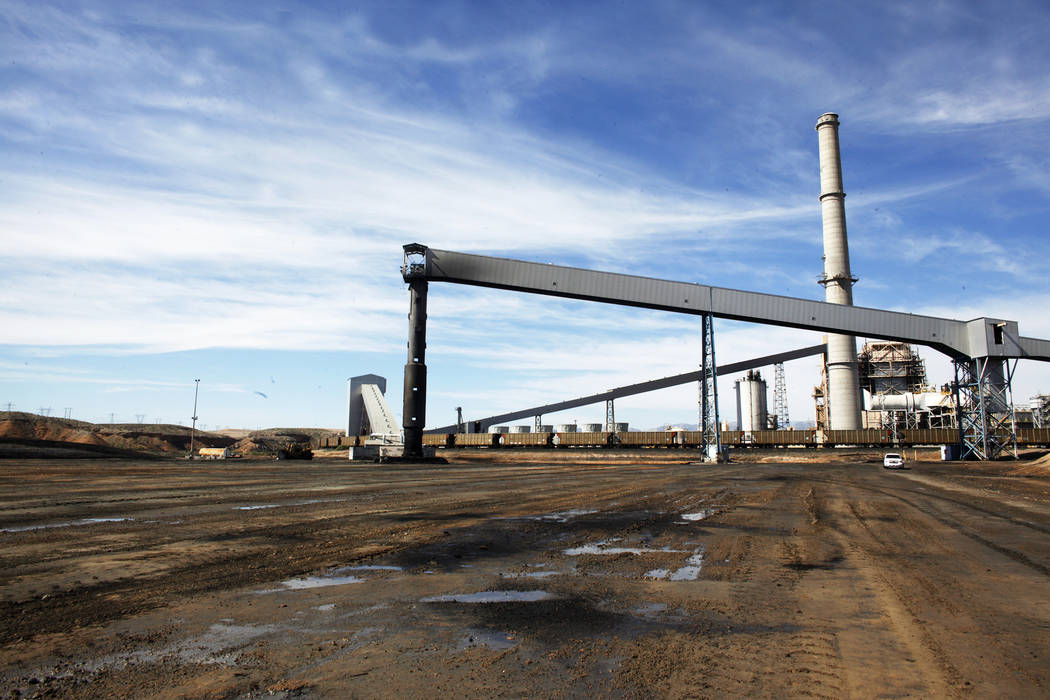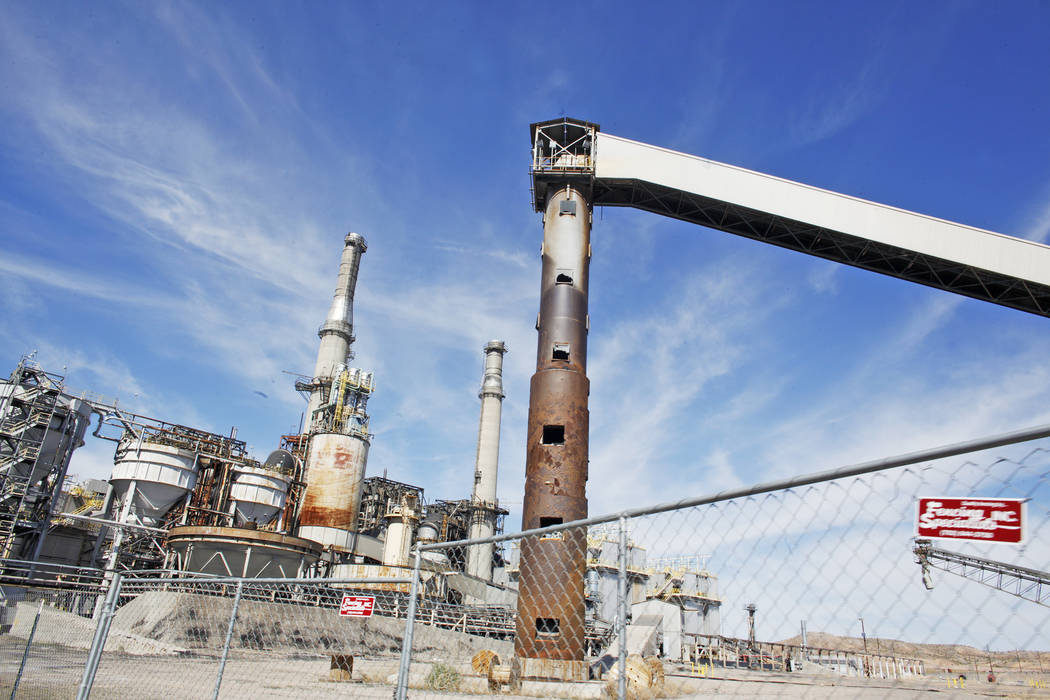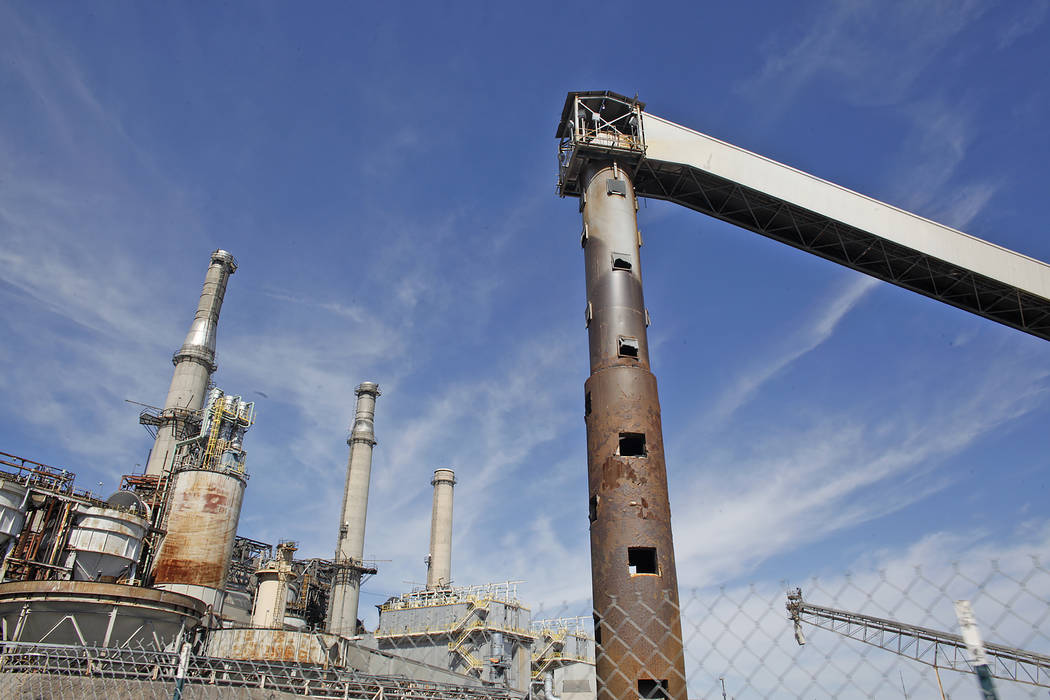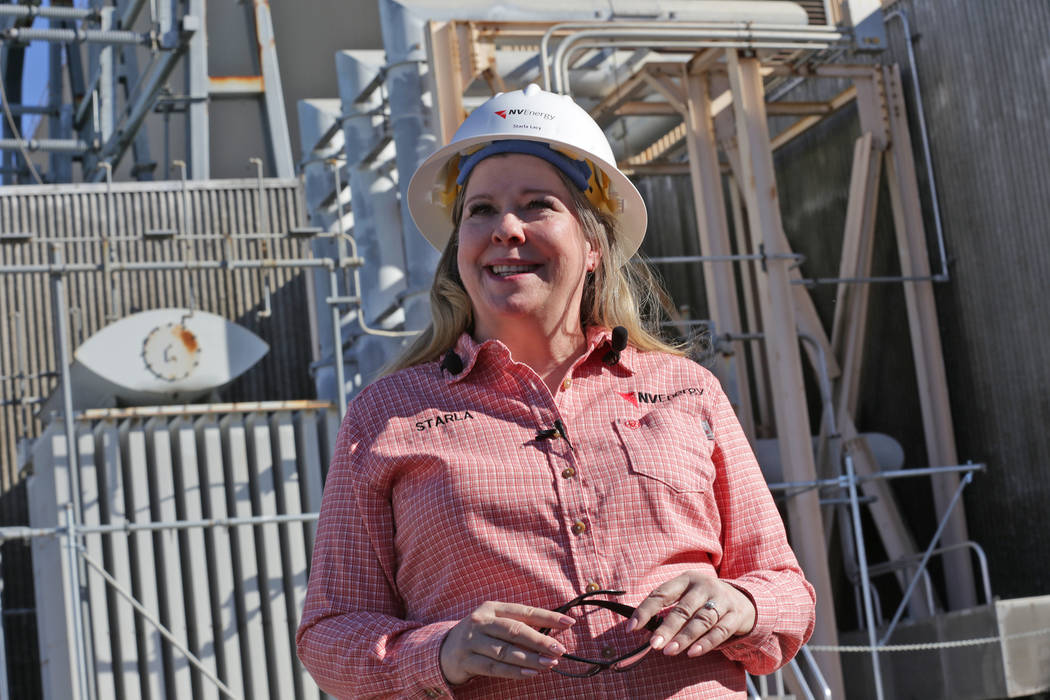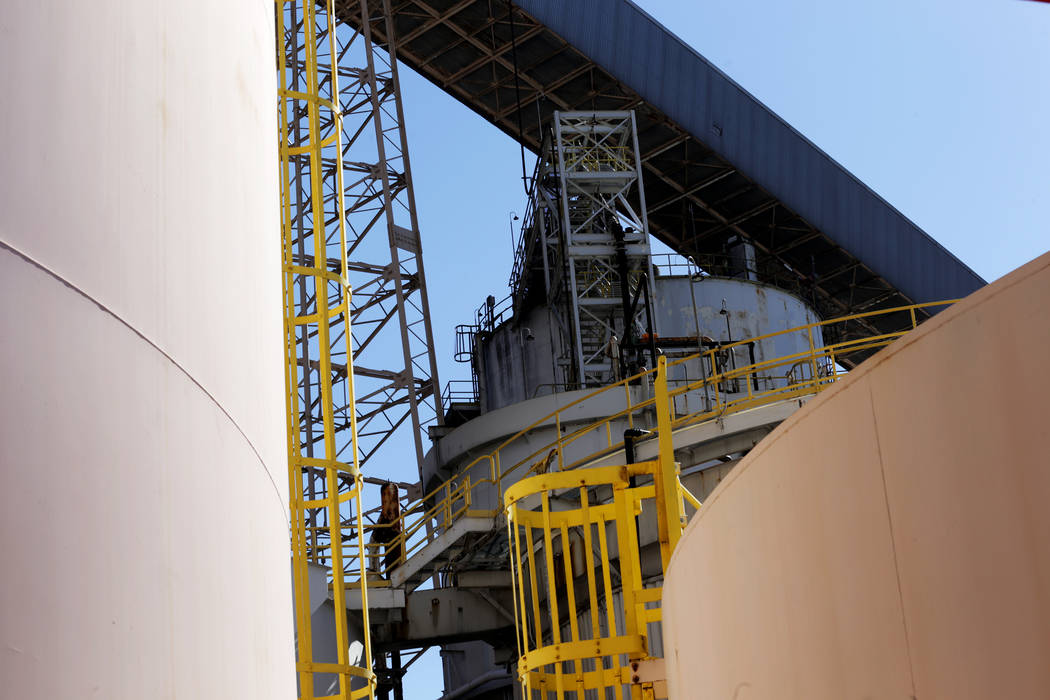 MOAPA — After 52 years of operation, the Reid Gardner Generating Station burned its last lump of coal and produced its last kilowatt at 9:22 p.m. Saturday.
So what happens next?
NV Energy expects to spend the rest of 2017 decommissioning the power plant 50 miles northeast of Las Vegas. Then the facility will be demolished and the land under it reclaimed, a process expected to take about five years.
The utility isn't waiting around to get started, either.
Work was already well underway on Thursday, when NV Energy invited the news media to watch as the coal-fired plant was officially disconnected from the electrical grid.
As plant director Jason Hammons put it, on Saturday they were generating power and on "Monday morning everyone showed up and our new mission was decommissioning."
That effort involves stripping the plant of potentially hazardous materials ahead of demolition — everything from draining the oil from motorized equipment to pulling out the bulbs and ballast from the fluorescent lights.
Before and after Thursday's brief photo op and tour, periodic blasts could be heard inside the plant's boiler, where explosives were being used to clear away ash and slag for disposal in Reid Gardner's on-site landfill. The explosions sent a light stream of dust out through the plant's 500-foot smokestack.
A SLOW SHUTDOWN
Hammons said his crew is nearly finished cleaning up the plant's now-empty coal yard. The idle coal cars that line the train tracks running through the site are due to go back to the leasing company within the next few weeks, he said.
"There's a lot of work to be done. It's just work that's not traditional," Hammons said.
Matt Johns, NV Energy's director for environmental remediation, said a contractor will be brought in for the actual demolition work, including the delicate task of taking down the roughly 50-story smokestack.
It's too soon to know exactly how much the demolition will cost, but it will be "millions of dollars," he said.
NV Energy shut down the three oldest units at Reid Gardner in December 2014 as part of a company-wide move away from the use of coal.
Since then, the utility mostly used the plant's last remaining unit on a part-time basis, mainly during times of peak demand in the summer.
Hammon said the utility started up Unit 4 early this year to dispose of the plant's remaining coal stockpile in the most cost-effective way possible: by burning it to generate power.
Starla Lacy, NV Energy's vice president of environmental services, said that by shutting down the plant over several years, the utility was able to bring replacement power supplies online, develop a detailed decommissioning plan and reduce staffing at the facility without raising rates or laying off workers.
'IT'S PERSONAL'
At its peak, Reid Gardner employed 170 people, but that has been whittled down to fewer than 50 through attrition, namely transfers and retirements, Hammon said.
Of the 43 people left at the plant, 14 will be leaving Monday for jobs at one of NV Energy's natural-gas-fired plants near Apex. The rest will stay behind to get Reid Gardner ready for the wrecking ball.
"It's kind of an emotional thing," said operations manager Todd Robison, who has spent his entire 35-year career at the plant. "It's personal."
Reid Gardner went online in 1965 to feed power to Las Vegas, then a community of about 150,000 people, Lacy said.
Over the past decade, Southern Nevada's last coal-burning plant has drawn criticism — and legal action — from environmentalists and tribal groups. Residents of the nearby Moapa River Indian Reservation have long blamed the facility for fouling the air and damaging their health.
Johns said once the plant has been demolished, most likely by the end of 2019, the site will be cleaned up under the supervision of the Nevada Department of Environmental Protection. As part of that process, the on-site holding ponds will be drained, and the coal ash landfill will be closed and capped.
The reclamation work should be done by 2022, Johns said, but the utility will continue to monitor the soil and water at the site for years to come.
NV Energy has not developed any plans yet for how to use the land once Reid Gardner is gone.
Lacy said it might make a good spot for a solar array someday.
Contact Henry Brean at hbrean@reviewjournal.com or 702-383-0350. Follow @RefriedBrean on Twitter.
RELATED
Nevada Power wants to close coal-fired Reid Gardner early
NV Energy, tribe settle suit over coal-fired power plant
NV Energy proposes shutting three of four Reid Gardner coal-fired units
Reid hails shutdown of coal-fired units near Moapa
Reid to NV Energy: Shut down this plant!