Tesla spending $3.6B to build electric trucks in Northern Nevada
Updated January 25, 2023 - 7:16 pm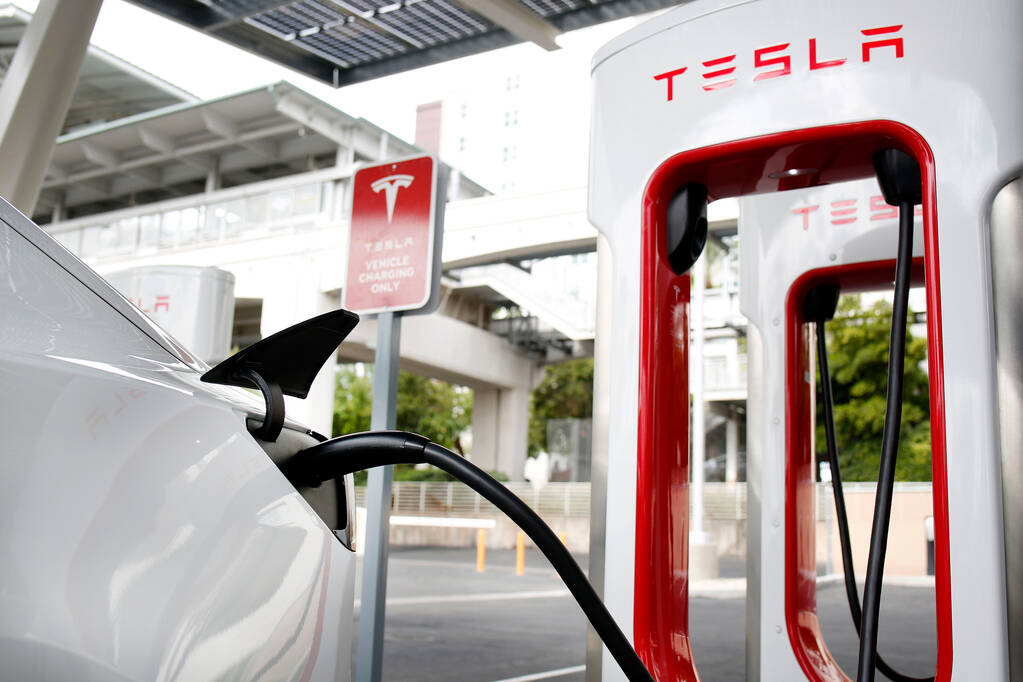 Tesla plans to invest an estimated $3.6 billion in battery and electric semi-truck manufacturing in Northern Nevada and create 3,000 jobs, the company announced Tuesday.
The electric automaker headed by billionaire Elon Musk already has its Gigafactory in Storey County, east of Reno, where lithium-ion batteries and other electric vehicle components are manufactured.
The additional investment is expected to expand its production capacity for the Tesla Semi, a cargo-hauling electric truck, which PepsiCo recently ordered to help make customer deliveries, and a 100 GWh 4680 cell factory that can "produce enough batteries for 2 million light duty vehicles annually," according to a company blog post.
Tesla said it has already invested $6.2 billion in the state since 2014, building out its 5.4 million-square-foot Gigafactory and employing more than 11,000 people.
Gov. Joe Lombardo teased the announcement of Tesla's two new factories Monday night during his inaugural State of the State speech.
The governor's office did not return requests for comment Tuesday.
The Biden administration touted the development as a success in an American "manufacturing boom" under President Joe Biden, who has prioritized infrastructure investment. The administration funded two grants for battery materials processing and manufacturing in Nevada last fall: a $57.7 million grant to American Battery Technology Co. and a $50 million grant to Lilac Solutions.
"This announcement is the latest in more than $300 billion in private sector investment in clean energy and semiconductor manufacturing announced since the President took office," Mitch Landrieu, Biden's infrastructure chief, said in a statement. "It will create more than 3,000 good-paying jobs in Nevada helping America lead in clean energy manufacturing, strengthening our energy security, and ultimately lowering costs for families."
Musk teased details about the Semi during the company's third-quarter earnings call on Oct. 19. He told analysts the Class A trucks were expected to ramp up production in 2023, with hopes for 50,000 units produced in North America by 2024.
Tesla will release its fourth-quarter financial results after the markets close on Wednesday.
McKenna Ross is a corps member with Report for America, a national service program that places journalists into local newsrooms. Contact her at mross@reviewjournal.com. Follow @mckenna_ross_ on Twitter.