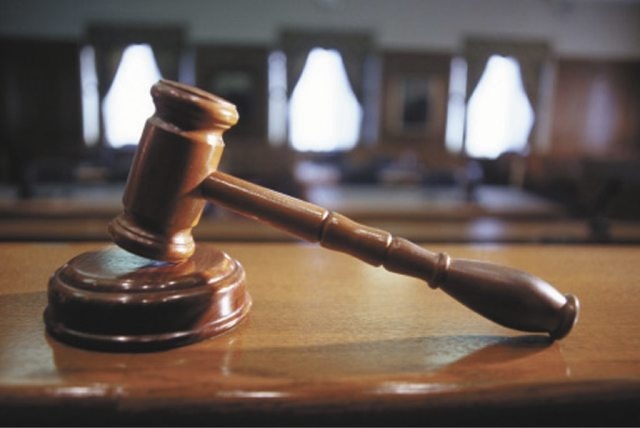 Heli USA Airways Inc. received U.S. Bankruptcy Court permission on Wednesday to meet its payroll but must make do with a shrunken fleet of tour heli­copters.
Typical of the early days of a Chapter 11 case, the company had to secure official approval to continue everyday business functions, such as processing checks and maintaining bank accounts. This included covering the $65,000 owed to 53 employees for the eight days worked prior to Heli USA seeking bankruptcy protection Oct. 28.
However, U.S. Bankruptcy Judge Bruce Beesley ruled that the company could not use two engines it leases from Pratt &Whitney Canada Leasing, at least until a hearing next month to determine who holds legal possession.
Pratt &Whitney, a division of the huge aerospace manufacturer, had gone to Clark County District Court to seize the engines because of what it claims is $400,000 in back payments, but the proceeding was halted by the Heli USA Chapter 11 case.
In court papers, Heli USA CEO Nigel Turner said grounding the helicopters with the two engines would take away 40 percent of the company's five-aircraft fleet. "Such a reduction would have a substantial negative impact on (Heli USA's) operations (and) revenue," he said.
His attorney, Ambrish Sidhu, said the blow would be softened by the fact that November and December are relatively slow months.
Pratt &Whitney wanted to try to reclaim the engines as quickly as possible, contending it lost the chance to re-lease them to other operators as long as Heli USA kept them without paying.
Heli USA ranks third among the four "flightseeing" tour companies that ferry visitors over the Strip, Hoover Dam and the Grand Canyon from McCarran International Airport. Heli USA's 38,000 passengers through the first nine months of this year lagged by a wide margin the 202,000 carried by market leader Maverick Helicopters.
With a 23 percent drop in passengers from a year ago, Heli USA was the only one posting a decline. This reflects the ongoing operational turbulence the company has encountered prior to the Chapter 11 case.
Turner said in court papers that he decided two years ago to attempt a major overhaul of the business he started in 1997 by switching helicopter brands.
He said he had been sold a new model by Italy's AugustaWestland that included a lot more window area than a standard helicopter plus a narration system cued by GPS signals. This was supposed to relieve pilots from narrating trips, a particular burden because many of Heli USA's customers are Europeans and Asians who purchase package tours.
Instead, he said, the new choppers were delivered about a year late and then encountered certification delays at the hands of the Federal Aviation Administration. After that, the narration system malfunctioned frequently, and the difficulties in obtaining parts caused further canceled flights.
As a result, Heli USA had to send out hundreds of refunds and answer thousands of complaints, Turner said, costing an estimated $2.1 million in revenues.
In a state court lawsuit to repossess some of the helicopters, AugustaWestland accused Heli USA of poor maintenance practices and skipping about $850,000 in payments.
On top of that, Heli USA's plans to include the Grand Canyon Ranch in its tour packages encountered legal problems that were resolved too late to take advantage of the busy summer.
Contact reporter Tim O'Reiley at toreiley@reviewjournal.com or at 702-387-5290.