$1.3B luxury high-rise project coming to Henderson
Updated May 10, 2023 - 3:20 pm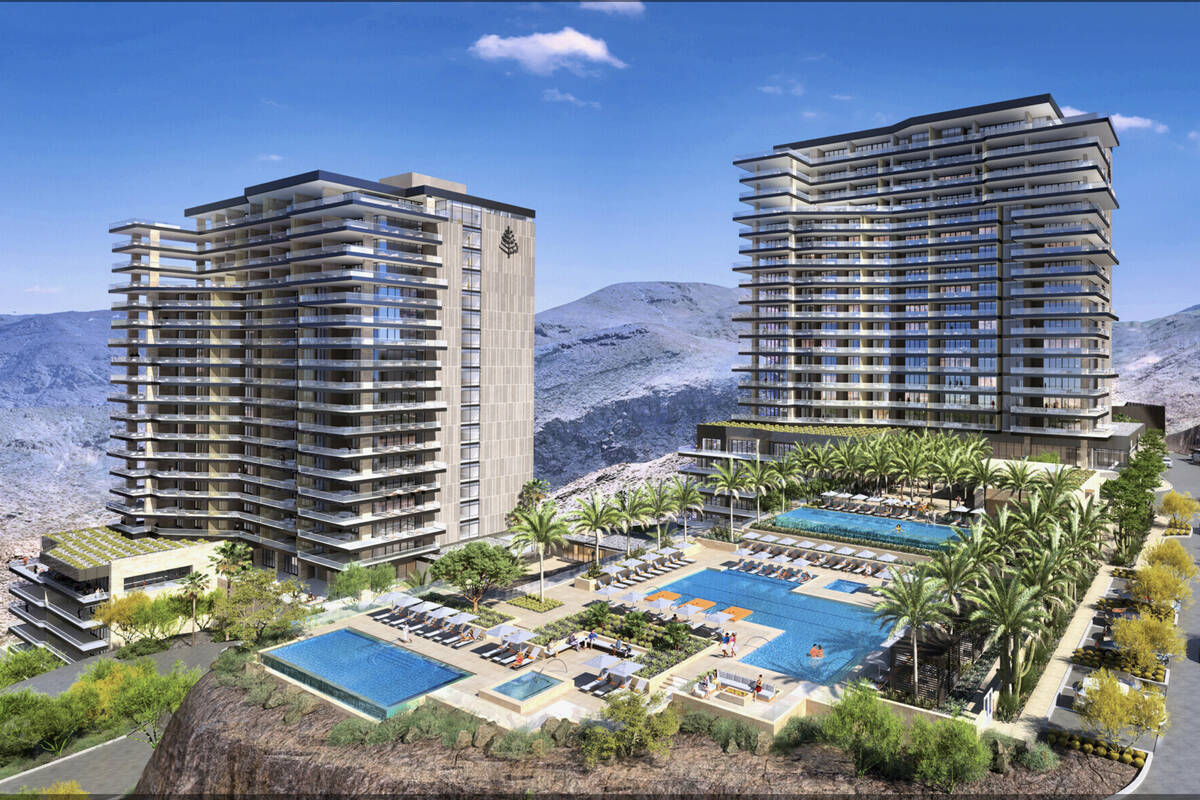 Henderson will see two new residential towers — valued at $1.3 billion — along its skyline in 2026, courtesy of the Four Seasons.
The hospitality company announced plans Tuesday for the Four Seasons Private Residences Las Vegas, a standalone residential project in the wealthy enclave of MacDonald Highlands, in partnership with Azure Resorts and Hotels and Luxus Developments.
The development is expected to offer 171 high-rise residences with "panoramic views" and six "family-style villas," according to a news release. It will also include a restaurant and wine bar called Noble Heights from Elizabeth Blau and chef Kim Canteenwalla of Blau & Associates.
Jim Reilly, president of Azure Resorts and Hotels, told the Review-Journal on Tuesday that construction of the project is projected to cost around $1 billion, but the projected value upon completion will be about $1.3 billion.
He said that Azure Resorts and Hotels is developing the project and that Four Seasons will operate the residences after the project is completed.
The homes will be fully furnished and range from 2,300 to 7,300 square feet and 500 to 5,000 square feet of exterior space. Residents will have semi-private elevators, private garages, outdoor kitchens and dining areas and access to Dragon Ridge Country Club and other community amenities at MacDonald Highlands such as trails and pickleball courts, according to the Four Seasons.
Homes are priced at $3.1 million for a two-bedroom and up to $30 million for penthouses, according to Reilly. That price range does not include the villas. Reilly said those prices have not been disclosed yet.
Buyers will own the space, with owners even holding the deeds.
Reilly said the project has already seen over $150 million in sales, as of Tuesday.
According to the Four Seasons, the project will be the first residential tower of its kind in Henderson.
"The entire community has been extremely supportive of the project since we started," Reilly said. "The city has also been extremely supportive. … They had the foresight to see the value of this project and what it could bring to the city and its residents."
Contact Mark Credico at mcredico@reviewjournal.com. Follow him on Twitter @MarkCredicoII.