Despite monthly dip, Las Vegas home prices up 5.1 percent
November 8, 2016 - 4:00 am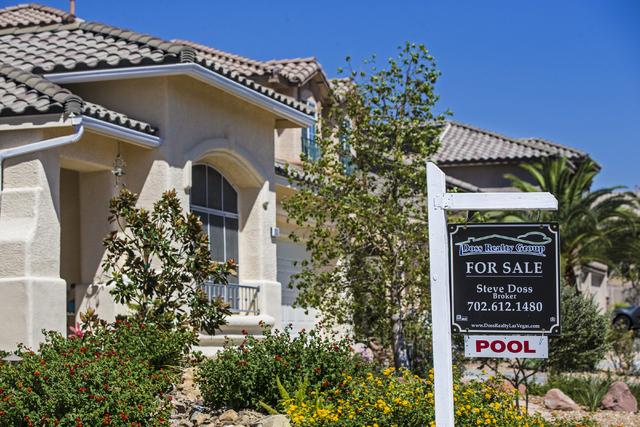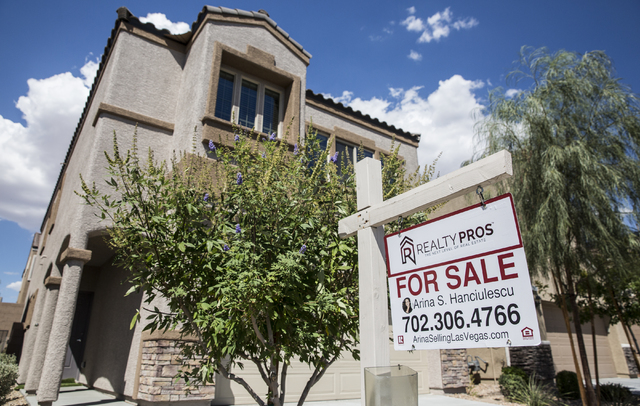 The temperatures in Southern Nevada have cooled and so has the housing market.
Despite a limited supply of homes on the market, the median price of single-family homes sold in October by Realtors fell to $233,250 from $234,000 in September. That's the third consecutively monthly decline since the median price reached $237,500 in July. Home sales in October declined to their lowest level since February.
GLVAR President Scott Beaudry said the fall drop isn't a surprise and pointed out that the median home price in October was 5.1 percent higher than October 2015 when it was $222,000. Last month's sales were also 6.7 percent higher than October 2015.
"The housing market tends to slow down in the fall as kids go back to school and the weather cools off, so it's no surprise to see local home sales and prices cool off a bit in October," Beaudry said. "If it was going down thousands upon thousands of dollars, then I would start to worry. I don't see the trend as being out of the ordinary."
What's surprising is home prices are falling while the supply of housing in Southern Nevada remains tight. The normal factors of limited supply and strong demand aren't driving up prices.
For the first 10 months of 2016, Beaudry said Southern Nevada is on pace to sell more existing homes than during 2015 and during 2014, but fewer than during each of the previous five years.
Homes have been selling faster this year. Compared to one year ago, the number of days single-family homes stayed on the market before selling during October decreased 20.7 percent, from 58 days on the market in October 2015 to 46 days in October 2016, according to the GLVAR.
Beaudry said the housing market has made a lot of strides since the Great Recession and questioned some news reports that another housing bubble and collapse could occur in Southern Nevada. Home prices fell from a peak of $315,000 in June 2006 to a bottom of $118,000 in January 2012.
"I don't see that," Beaudry said. "If we had major prices going up or astronomical number of homes put on the market, then I could see a major crash coming. That's normal economics, but I don't see that because we're still low in inventory."
Beaudry said Southern Nevada has been hovering below a three-month supply of homes available for sale, when a six-month supply is considered to be a balanced market.
"Our housing supply has been very tight for many months now, and I don't see that changing anytime soon," Beaudry said. "I think we will start to see more properties coming on the market next year and investors will take money out of their investments. I see inventory going back up in the spring."
By the end of October, GLVAR reported 7,693 single-family homes listed for sale without any sort of offer. That's down 29.7 percent from one year ago. For condos and townhomes, the 1,245 properties listed without offers in October represented a 45.8 percent decrease from one year ago.
The total number of existing local homes, condominiums and townhomes sold in October was 3,225. That was down slightly from September, but up 5.5 percent from 3,057 one year ago, Beaudry said.
The median price of local condominiums and townhomes sold in October was $117,550. That was up 18.7 percent from $99,000 one year ago, Beaudry said.
The sales pace for condos and townhomes was faster than it was for homes. The GLVAR reported a 35.7 percent decrease in the number of days these properties stayed on the market during October 2016 compared to the same month one year ago, going from 70 to 45 days on the market.