Henderson's Water Street receiving its first hotel
Updated February 14, 2023 - 7:42 pm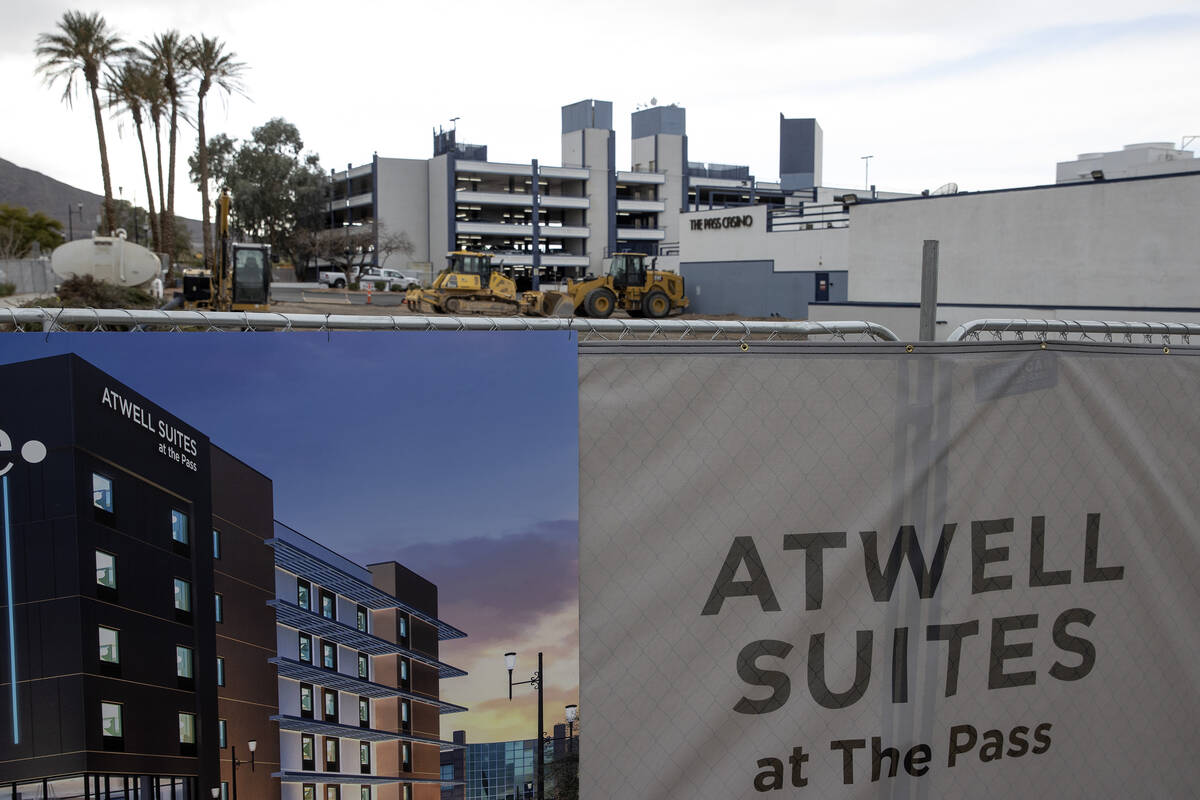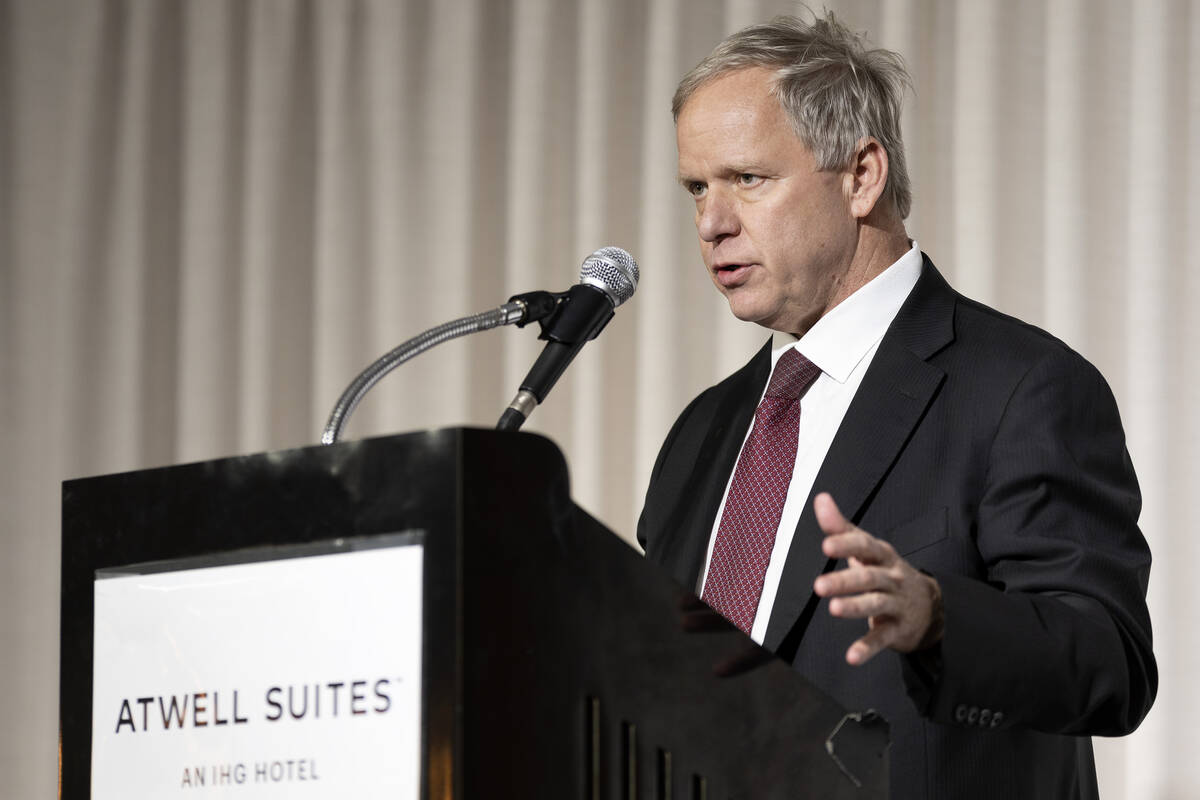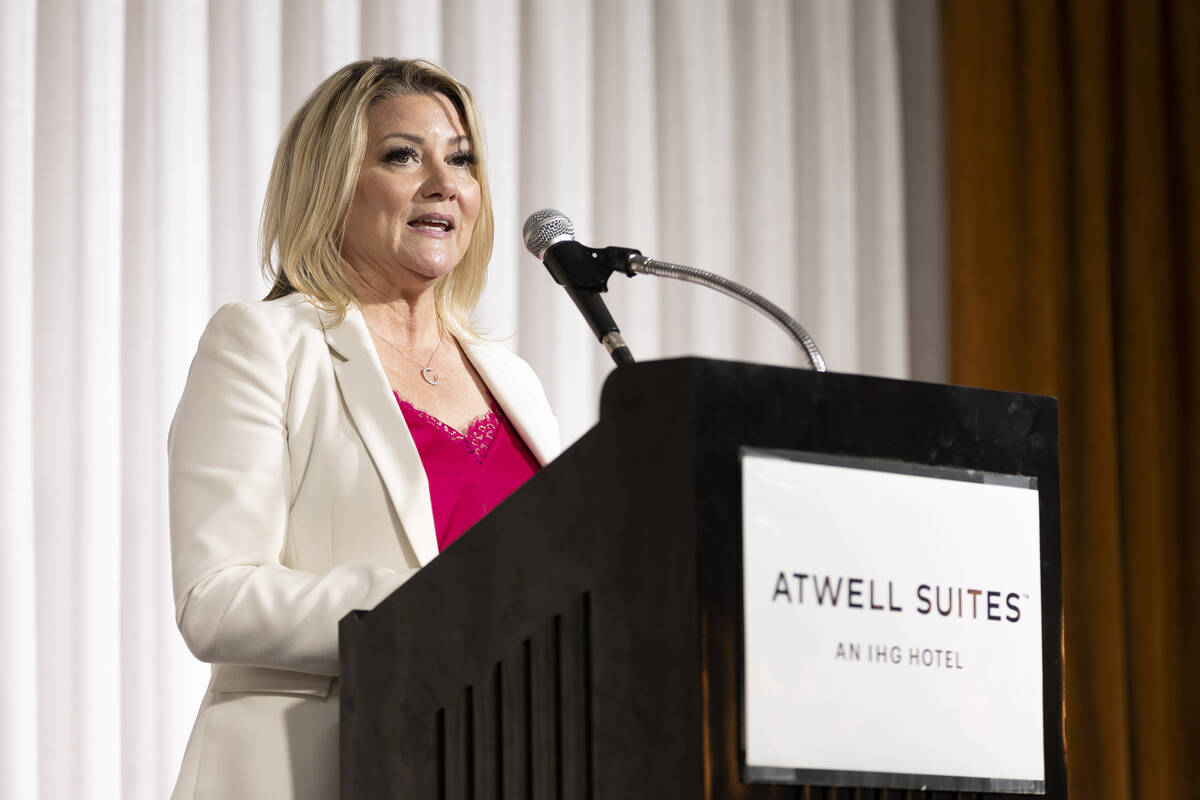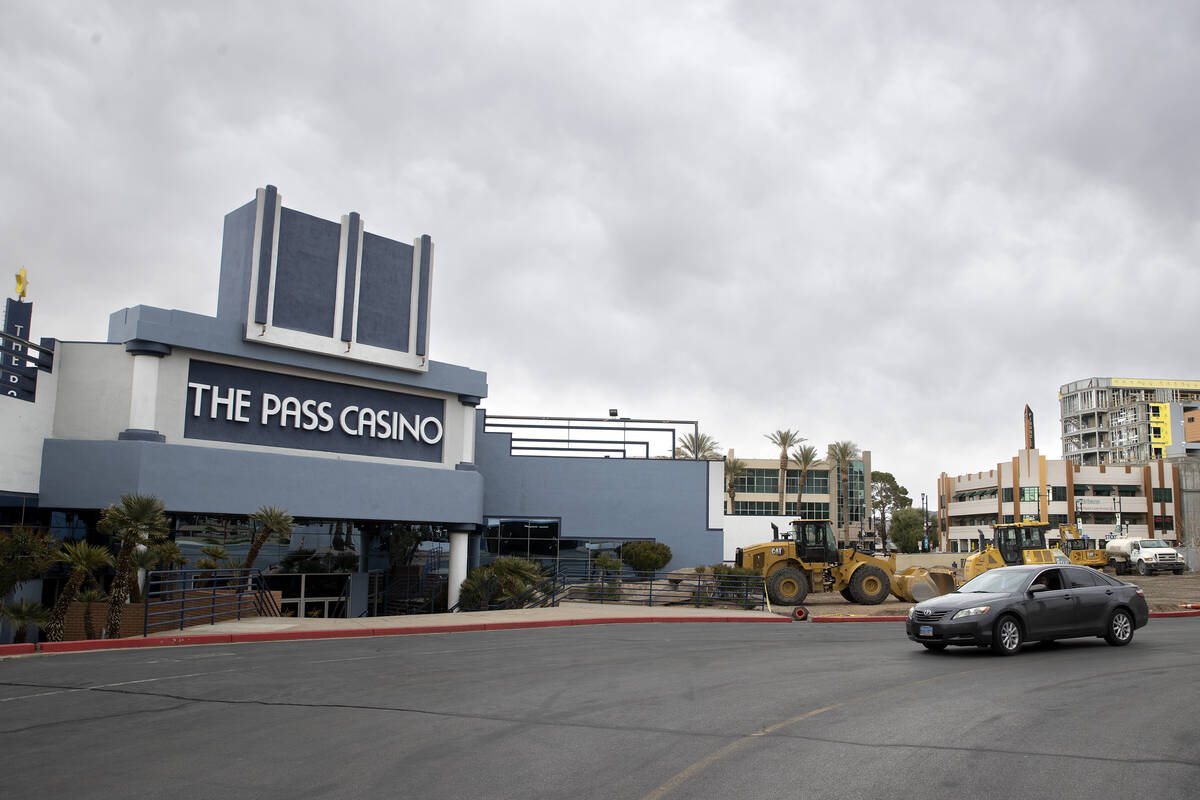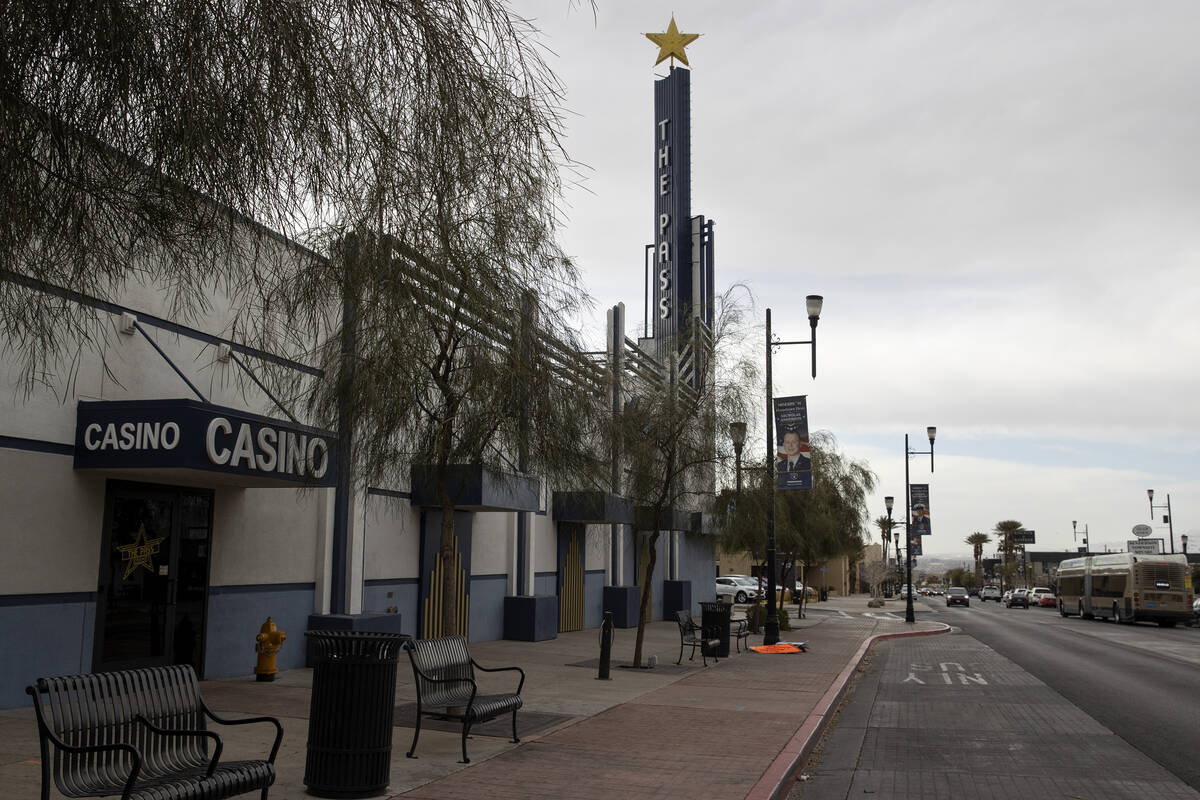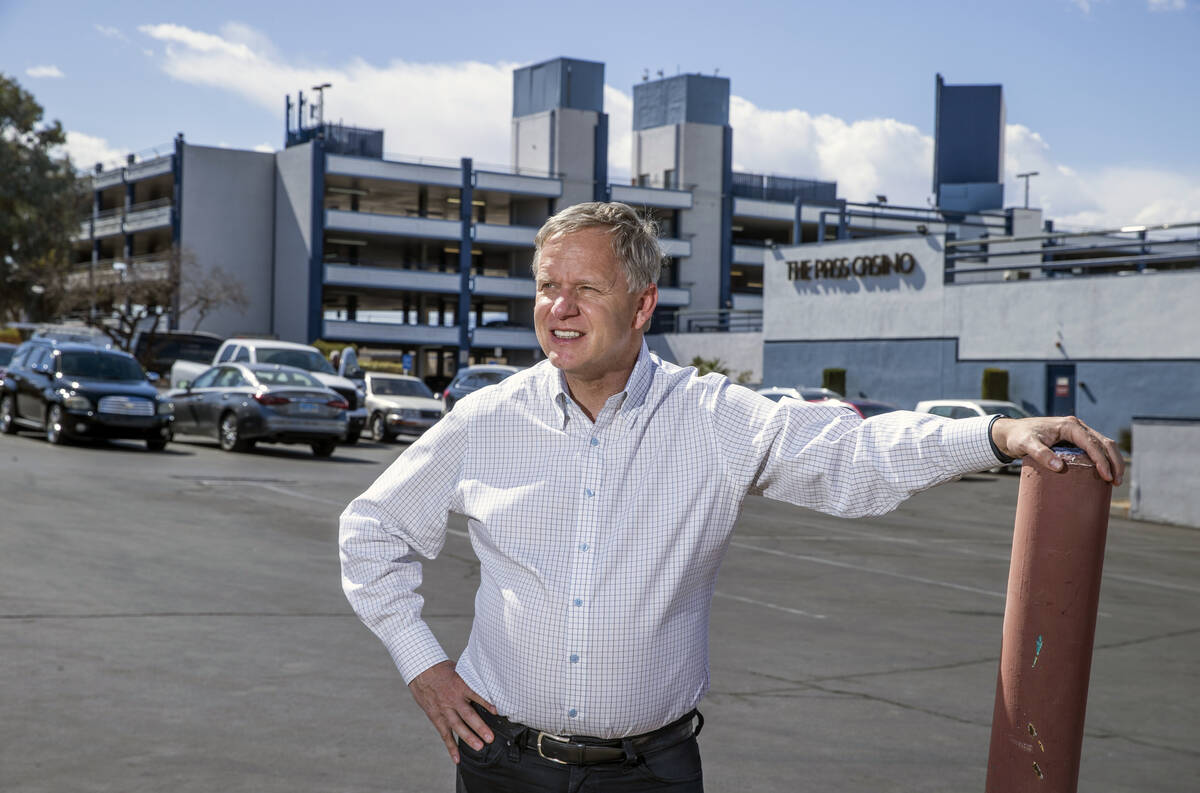 Developer Joe DeSimone has started construction of Water Street's first hotel.
DeSimone held a ceremonial groundbreaking Tuesday for the six-story Atwell Suites-branded hotel at The Pass, a casino he owns in downtown Henderson.
Unlike a typical groundbreaking event in Southern Nevada, this one was held inside, in a carpeted ballroom, due to inclement weather. It still featured the usual row of people in hard hats with shovels tossing some dirt for the cameras, albeit quite carefully and with a tarp of sorts underneath.
Construction has already started for the 90-room project, which is slated to be finished in about 15 months, the developer told the Review-Journal.
DeSimone, founder of First Federal Realty DeSimone, expects to invest $20 million, probably more, into the project.
The hotel marks another new venture for Water Street, a once-sleepy corridor that city officials long sought to revitalize and now boasts restaurants, breweries, an ice rink and increased foot traffic.
Henderson Redevelopment Manager Anthony Molloy said at Tuesday's event that the hotel will be Water Street's first, adding the project is a "huge milestone" for the corridor.
As recently as five or six years ago, the only reason people went to Water Street was to visit City Hall or another government building, DeSimone said. Now there is more private business, which means there's more competition and more entertainment options, he indicated.
There is also one less competitor nearby in the hotel industry.
The nearest big hotel to Water Street was Fiesta Henderson, which Station Casinos demolished last year after keeping it closed since the onset of the pandemic.
The Henderson City Council voted in December to purchase the 35-acre property for $32 million, with plans to develop a recreational sports complex.
Ground-up real estate projects in the Water Street area have, for the most part, been relatively small over the years. But some bigger developments have taken shape — most notably Lifeguard Arena, the practice rink for the Silver Knights minor-league hockey team, and a seven-story mixed-use project across the street called The Watermark.
Both are near The Pass.
Strada Development Group, the firm behind The Watermark, also filed plans with the city of Henderson for a 22-story project up the street that calls for a mix of hotel rooms and apartments.
Contact Eli Segall at esegall@reviewjournal.com or 702-383-0342. Follow @eli_segall on Twitter.