Hot Las Vegas housing market picking up, but nowhere near 2000s
Updated April 22, 2018 - 10:10 am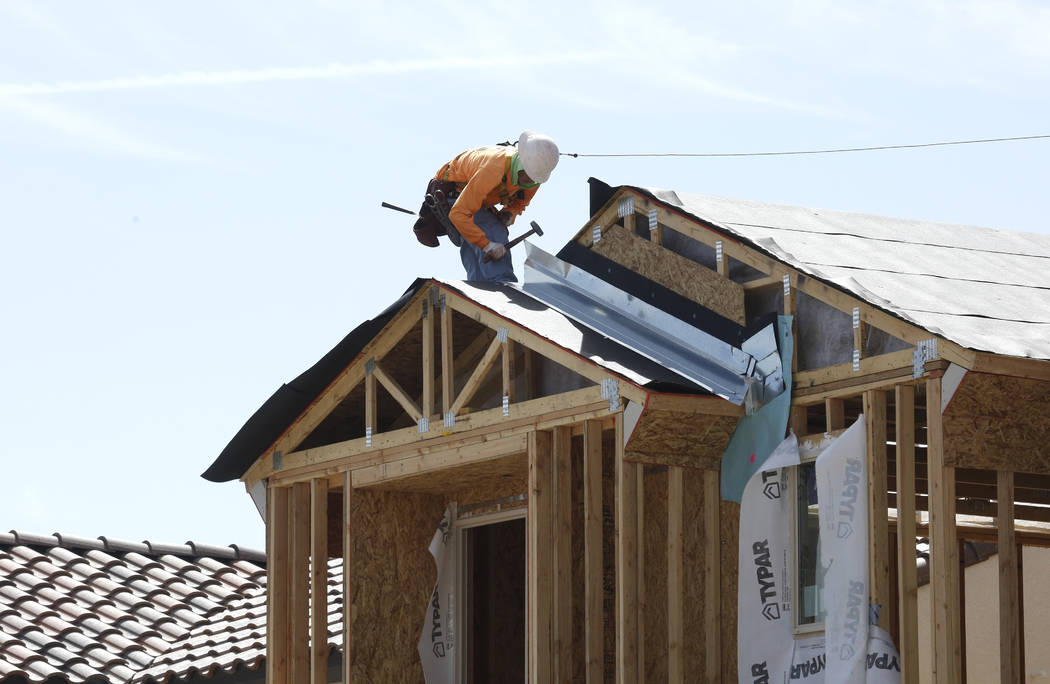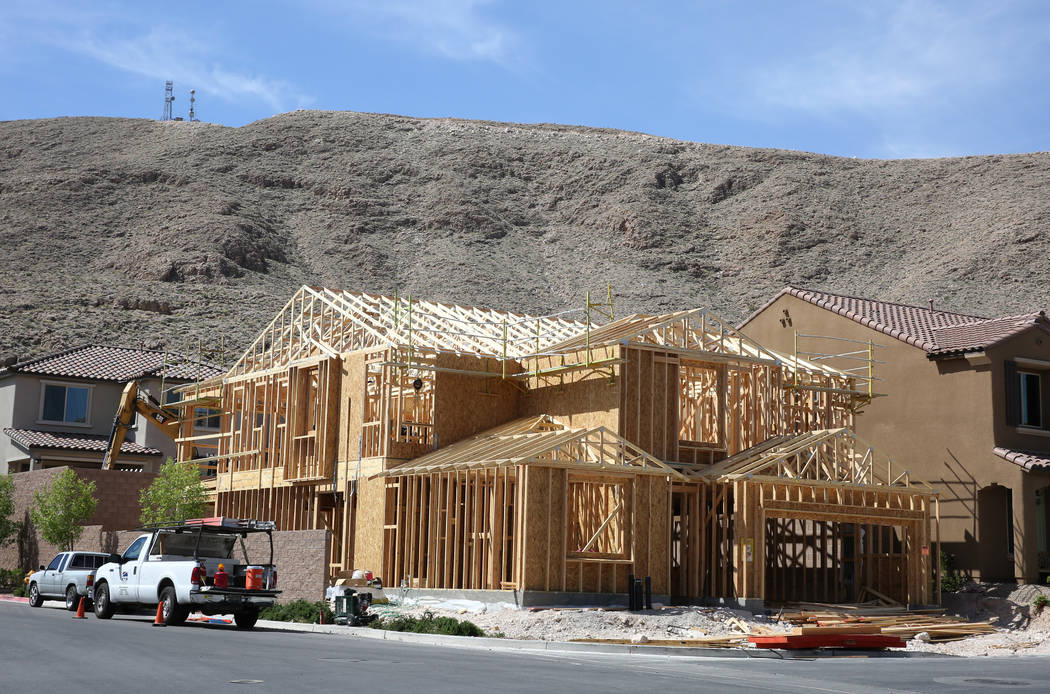 Cassie Catania-Hsu was a UNLV student during the real estate bubble and, like so many others in town, decided to sell houses. She was just 21, but how hard could it be?
Not very. She'd pick up buyers at the airport, drive them around to find houses and drop them back off the same day to fly out. She made so much money that she paid her tuition and bought a $400,000 house.
Homebuilder Robb Beville merely had to open his doors to sell houses back then. He even hired a security guard to keep order at a sales office, after two buyers fought over their spot in line and someone called the cops.
Today, Las Vegas' housing market is gaining speed. Prices are rising at one of the fastest rates nationally, and builders are selling the most homes in years.
But by almost any measure, the market remains a long way from the peaks of the bubble years last decade. And given how wild things got and how badly it all ended, no one seems to be rooting for a rapid return.
Demand and sales might be climbing, but the market is "not going crazy like it did before," said Scott Beaudry, owner of Better Homes and Gardens Real Estate Universal. "Which is great."
'Climbing out of the hole'
Las Vegas' bubble, from around 2004 to 2007, was perhaps the most bloated in America, marked by soaring home prices, widespread flipping, booming construction, and waves of planned condo towers. And its crash, with sweeping foreclosures, huge job losses, plunging prices and evaporating development, was perhaps the most devastating in the country, making the road back to peak levels especially long.
"Las Vegas has been climbing out of the hole for the better part of the last decade," said Brian Gordon, co-owner of Las Vegas-based consulting and research firm Applied Analysis.
Home prices in many cities have eclipsed pre-recession highs. But Las Vegas "does stand out" as a major market where prices, despite rising substantially since the crash, remain "a fair amount below" boom-era levels, said Daren Blomquist, senior vice president of communications at housing tracker Attom Data Solutions.
The median sales price of previously owned single-family homes — the bulk of the market — was $280,000 last month. That's more than double since hitting bottom and up 16 percent year-over-year, but still below the peak of $315,000 in mid-2006, according to Greater Las Vegas Association of Realtors data.
Among the main differences between now and then: who's borrowing, and who's buying.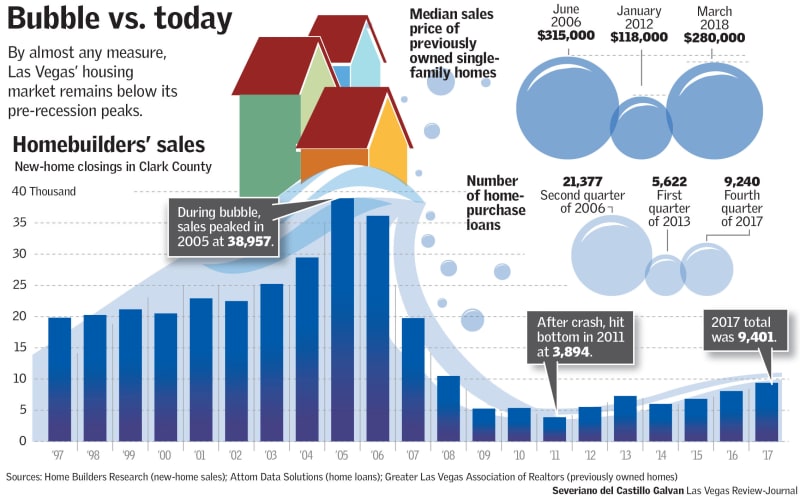 Mortgage lending is on the rise, but standards are tighter. The days of banks giving money to practically anyone, often without requiring a down payment or proof of income, are long gone.
"I don't think we'll ever see that funny money again, which is obviously a great thing," said Brian Kunec, Las Vegas division president for builder KB Home.
Also, most buyers today get a house to live in. During the boom days investor purchases soared and buyers had the goal of "making millions," Gordon said.
'Nowhere near' the old days
Perhaps the only aspect of Las Vegas' housing market hitting new highs is builders' sales prices, as their monthly median eclipsed the 2007 peak several times last year.
As of last month, it was around $357,200, up 8 percent from a year earlier, according to Home Builders Research.
Prices are climbing amid a growing population, a dwindling availability of resales and higher development costs. Sales totals also are rising, but they remain a fraction of what builders fetched before and during the bubble.
Builders closed 9,400 sales in Clark County last year, the highest tally in almost a decade. But they sold around 20,000 homes a year in the late 1990s and a peak of almost 39,000 in 2005 alone, according to Home Builders Research.
Amid tighter lending, labor shortages, a shrinking supply of choice parcels, and a vastly smaller roster of builders, there's little to no expectation that sales totals will reach new records anytime soon, if ever.
The previous peak was "such an anomaly," said Beville, now the Nevada division president at Century Communities. "Once that thing imploded, you get bit, and people are now very cautious."
Builders had yearlong waitlists during the bubble, and buyers camped out at construction sites. The market is heating up today, but it's "nowhere near" the frenzy of old, KB's Kunec said.
'Begging' to buy
Catania-Hsu, who now works in commercial real estate, studied real estate at UNLV. Some older classmates were already selling homes, and one student told her that he was getting hundreds of leads a month and needed more agents.
Catania-Hsu became licensed in 2005 and, in her first year on the job, sold more than 300 homes. She would list properties on a Friday and have several offers by the time she woke up the next morning.
"Before I could even get to the office, I had people calling me, begging me to take their offer," she said.
Valets, waiters and teachers bought multiple homes. One client, a mortgage broker, was a former Miami Dolphins cheerleader who flew in for the day. Catania-Hsu said she picked her up, drove her around as she bought 10 houses, and dropped her back off at the airport.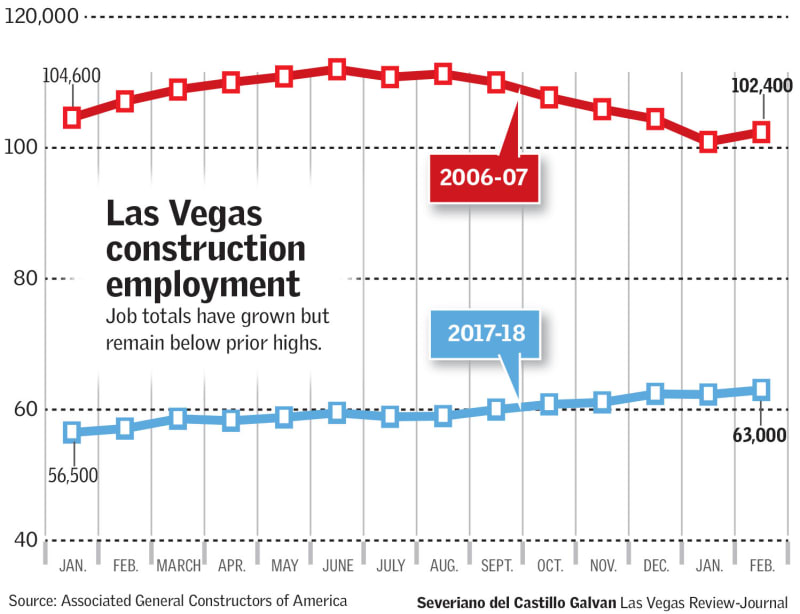 Catania-Hsu figures she hasn't made as much money as she did in those days. In summer 2005, she bought a new house in Henderson for around $410,000.
But the bubble eventually burst, and she lost the house to foreclosure in 2009, when the economy was spiraling.
Beaudry, the brokerage owner, said agents cried at his desk after the market crashed, because sales had dried up and "they couldn't feed their family."
Agents were losing their homes to foreclosure, Beaudry said, and he even loaned them money to help make their house payments.
Most paid him back. But in some cases, he never heard from them again.
Contact Eli Segall at esegall@reviewjournal.com or 702-383-0342. Follow @eli_segall on Twitter.