Italy in Las Vegas: Summerlin home for sale has replica Italian street
Updated February 13, 2023 - 5:28 pm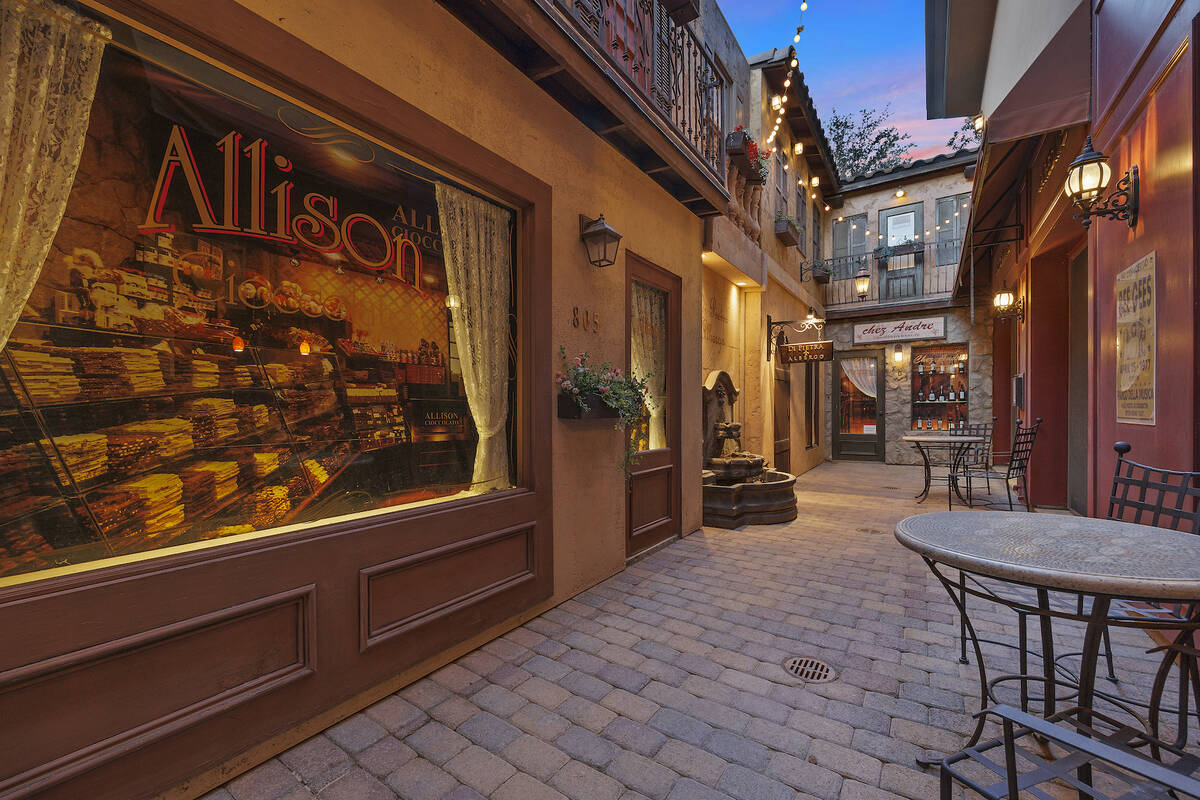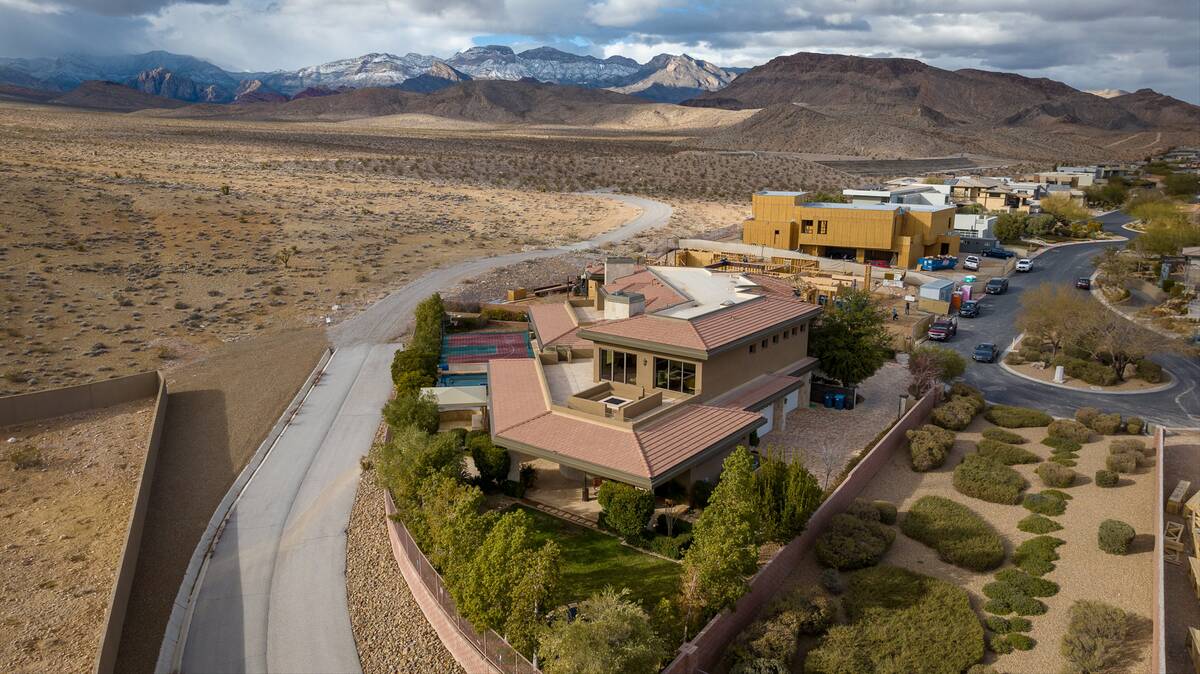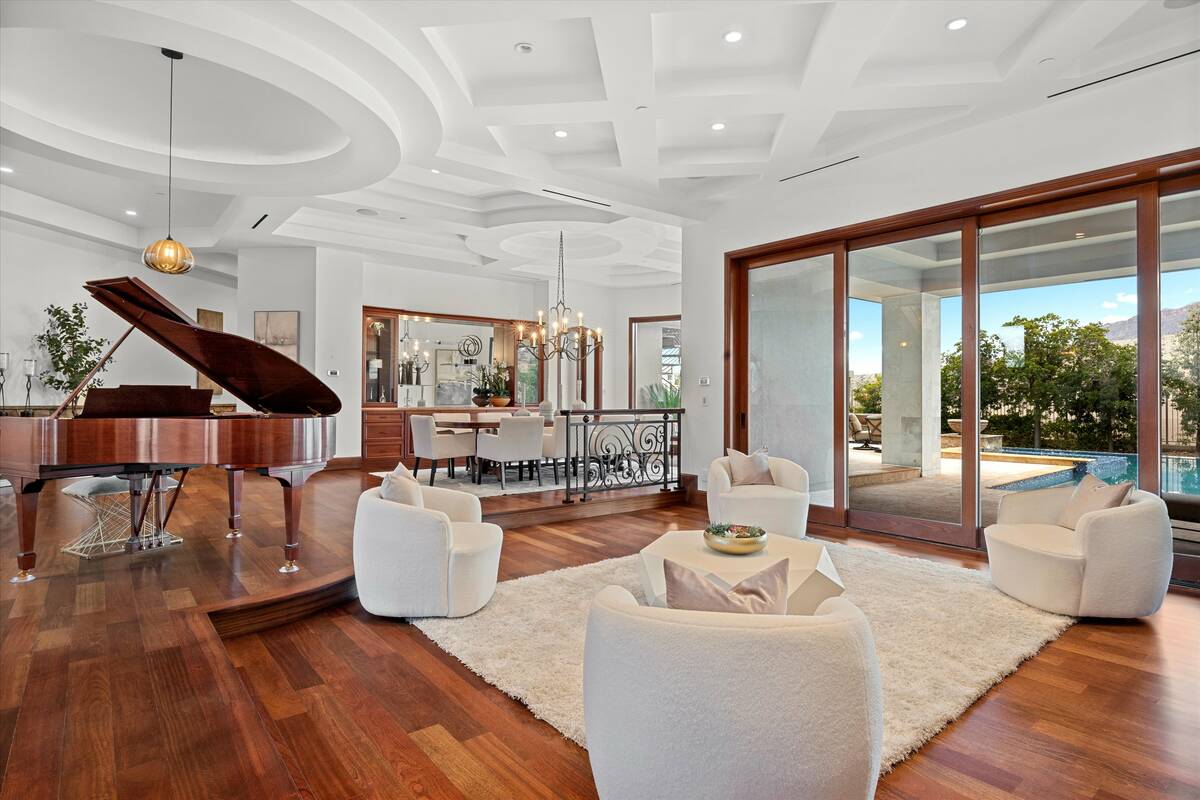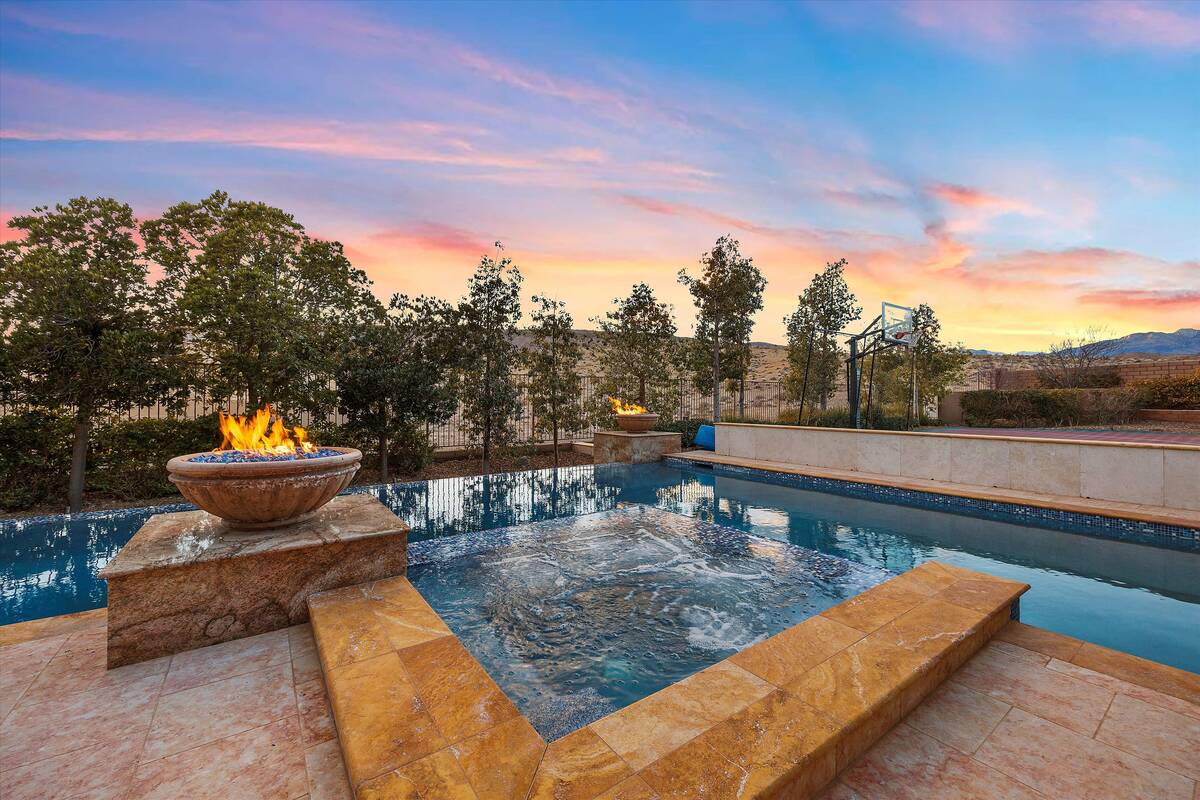 Las Vegas mansions often boast many of the same high-priced amenities, from a movie room and gym to a sport court and sleek pool area.
A luxury house in Summerlin, however, has a fairly unique feature: a replica of an Italian street scene.
The 9,771-square-foot home, which was listed for sale last week at $6.5 million, has a corridor designed to look like a quaint neighborhood in Italy.
It features wall-mounted lanterns and planter boxes, a fountain and "storefront" windows for eateries named after the owners' kids, including a chocolate shop and wine-and-cheese place.
There's even a For Rent sign ("IN AFFITTO"), with a phone number, in a window overlooking the cobblestone-style street. Call 0775-91-4757 to inquire.
"I've never seen a feature like this," said listing broker Michele Sullivan of brokerage firm Douglas Elliman.
She estimated the section spans between 600 and 650 square feet.
Lara Stone, who owns the house with her ex-husband, told the Review-Journal on Monday that her mother, an interior designer, saw paintings of Parisian storefronts at a California shopping center and suggested she do something in honor of Italy.
The homeowners, who are not of Italian heritage, have visited the country multiple times and love it there. They hired an artist who came up with the idea of a replica street scene.
Stone estimated it cost around $50,000 to build.
"It was a super fun thing to do. … We had a good time with it," she said.
She noted the street's name, as shown by the Via Di Pietra sign, means Stone Street. The building numbers along the corridor correspond with her kids' birthdays, too.
Of course, the storefront windows don't lead into any actual stores, and she's pretty sure the phone number on the For Rent sign isn't real.
"I think (the designer) just made it up," she said.
Built in 2011, the six-bedroom home in The Ridges — a wealthy enclave off Flamingo Road at Town Center Drive — boasts a gym, movie theater, basketball court, elevator and climate-controlled, 600-bottle wine room.
Sullivan noted there is also a stairwell that connects the Italian area to the backyard.
Contact Eli Segall at esegall@reviewjournal.com or 702-383-0342. Follow @eli_segall on Twitter.