Kiss' Gene Simmons open to selling Henderson mansion for cryptocurrency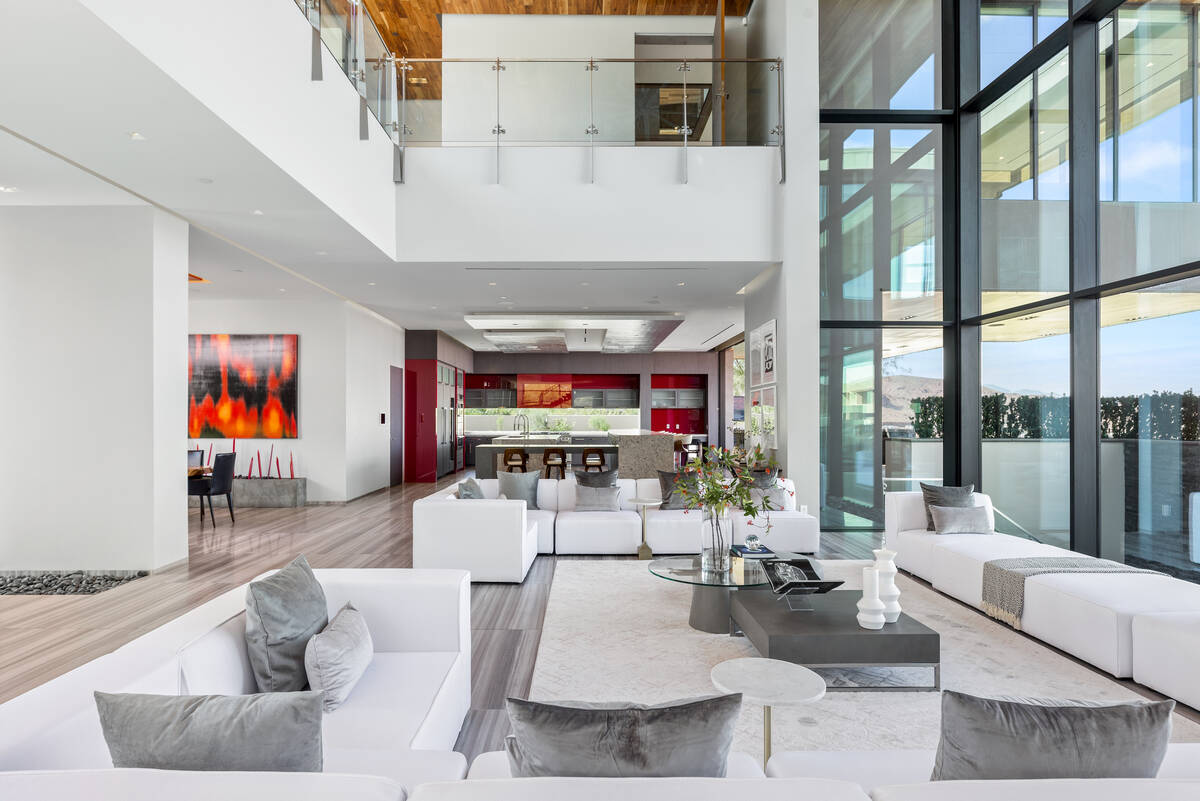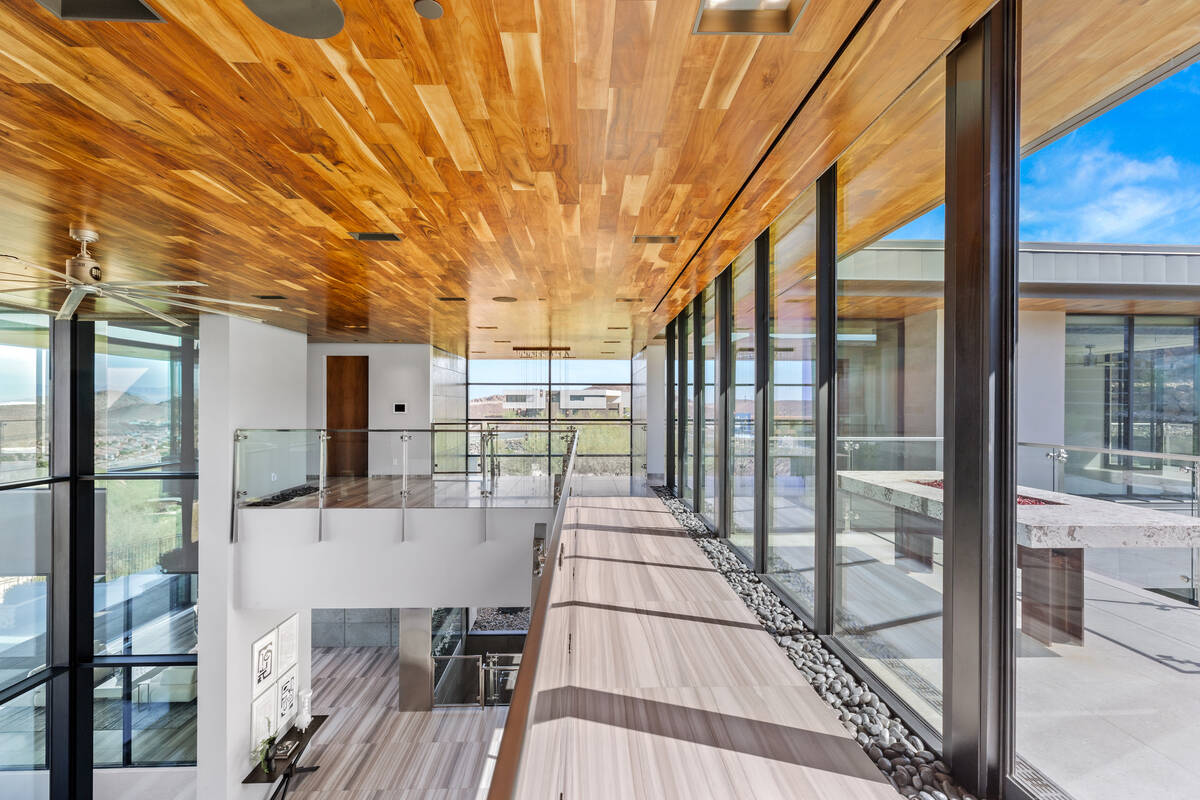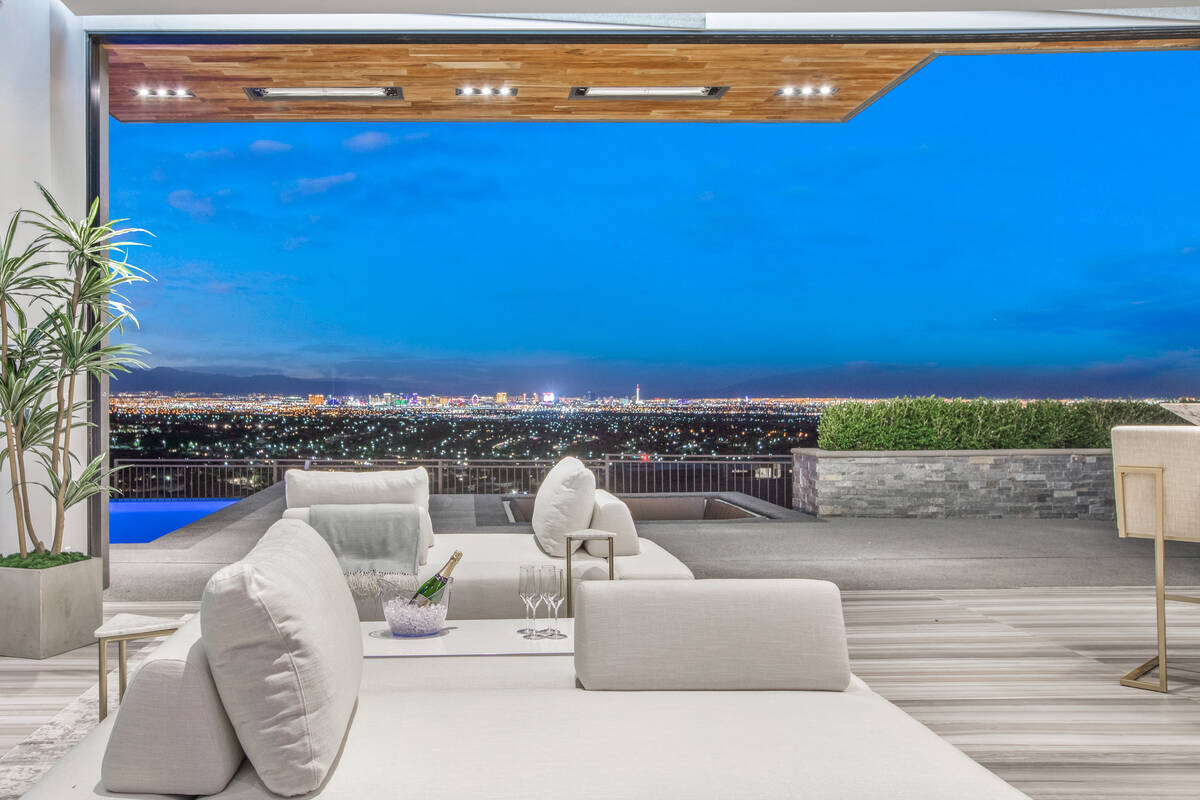 With his mansion in Henderson still up for sale, Gene Simmons of Kiss is willing to take a different sort of payment for the house: cryptocurrency.
The 72-year-old rock star announced Tuesday that he would accept several types of digital currency — Bitcoin, Ethereum, Litecoin, Uniswap, Polkadot, Aave or Try, or a combination of them — for his roughly 11,000-square-foot home in the mountain-mansion Ascaya community.
The luxe estate, 7 Talus Court, is on the market for $13.5 million.
Simmons, who originally listed the home in October for almost $15 million and slashed its price the next month, told the Review-Journal on Tuesday that he loves the place but there are "quite a few newly minted rich folks who are very young," and crypto is a part of life.
The Kiss bassist — long known for donning a body-armor-style outfit and black and white face paint on stage — said his intention with taking crypto wasn't necessarily to broaden the pool of potential buyers but to make a purchase "easier."
Simmons said he has millions of dollars' worth of cryptocurrency — virtual money based on complex computer code — and that he takes a "long-term" view on it.
Bag of money
More businesses, including those in Las Vegas, have been accepting crypto payments, and Simmons, for one, believes the currency's value will rise while the buying power of the U.S. dollar will stumble.
He has posted online about his crypto purchases and appeared on CNBC to talk about the currency while sporting a hat with a bag of money on the front.
Blasted out of the McCullough Range by Hong Kong tycoon Henry Cheng, Ascaya boasts more than 300 homesites. Simmons bought his house and the lot next door — which is now filled with more than 130 trees — last May for $10.8 million combined, Clark County records indicate.
His six-bedroom, eight-bathroom house features a courtyard entrance, a "floating walkway" over a koi pond, glass sculptures, floor-to-ceiling windows, a commercial elevator, an 11-seat theater and direct views of the Strip, a news release stated.
Simmons said that if someone wants to buy his nearly 1-acre spread with crypto, he would sell it for the asking price's equivalent in digital currency.
Listing broker Evangelina Duke-Petroni indicated that if someone buys the house with cryptocurrency, the funds would be verified, though closing costs, including taxes and commissions, would "have to be paid in a currency that's recognized by traditional standards."
'A different world'
Bitcoin, the best-known cryptocurrency, has skyrocketed from values seen years ago but encountered a volatile ride lately.
As recently as early 2017, the value of one Bitcoin was around $900 or $1,000. Over the past 52 weeks, it ranged from a low of about $28,826 in June to a peak of almost $68,991 in November, according to crypto tracker CoinDesk.
It was worth $38,755 Tuesday evening.
Duke-Petroni, of Berkshire Hathaway HomeServices Nevada Properties, said the value of crypto is a risk that the buyer and seller would have to take into account.
Cryptocurrency remains an elusive concept in many ways. It's not a tangible thing like cash or credit cards, and it's still not definitively known who even invented Bitcoin, other than the creator or creators used the pseudonym Satoshi Nakamoto.
Nonetheless, if buying homes with digital money becomes widespread, people will better understand the process, Duke-Petroni indicated.
"It's a different world, and we're all learning," she said.
Of course, Simmons isn't the only one willing to accept digital currency as payment.
Just this week, strip club Crazy Horse 3, near Allegiant Stadium, announced it is accepting Bitcoin for lap dances.
"If a strip club would accept cryptocurrency for a lap dance, why wouldn't I entertain the notion of selling my house for crypto?" Simmons said. "What do they know that I don't?"
Contact Eli Segall at esegall@reviewjournal.com or 702-383-0342. Follow @eli_segall on Twitter.