Las Vegas home sales climb higher after sluggish 2023 start
Updated March 23, 2023 - 7:38 pm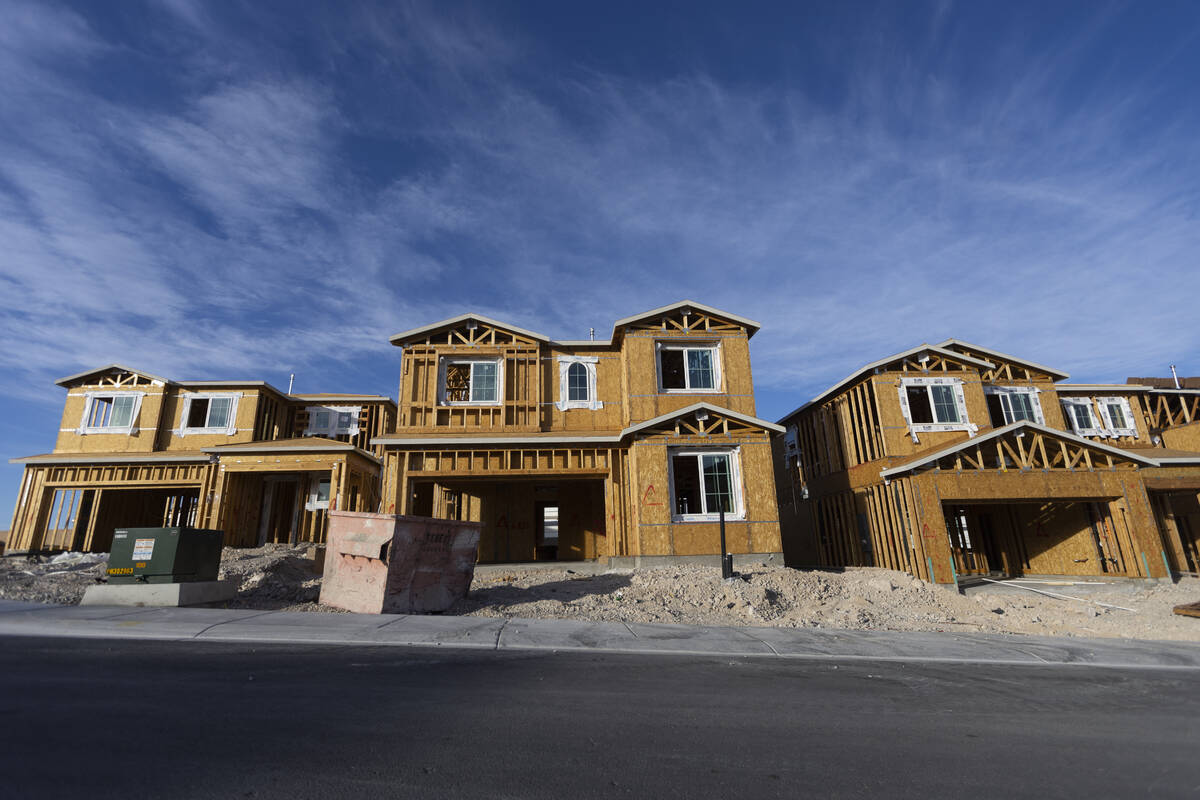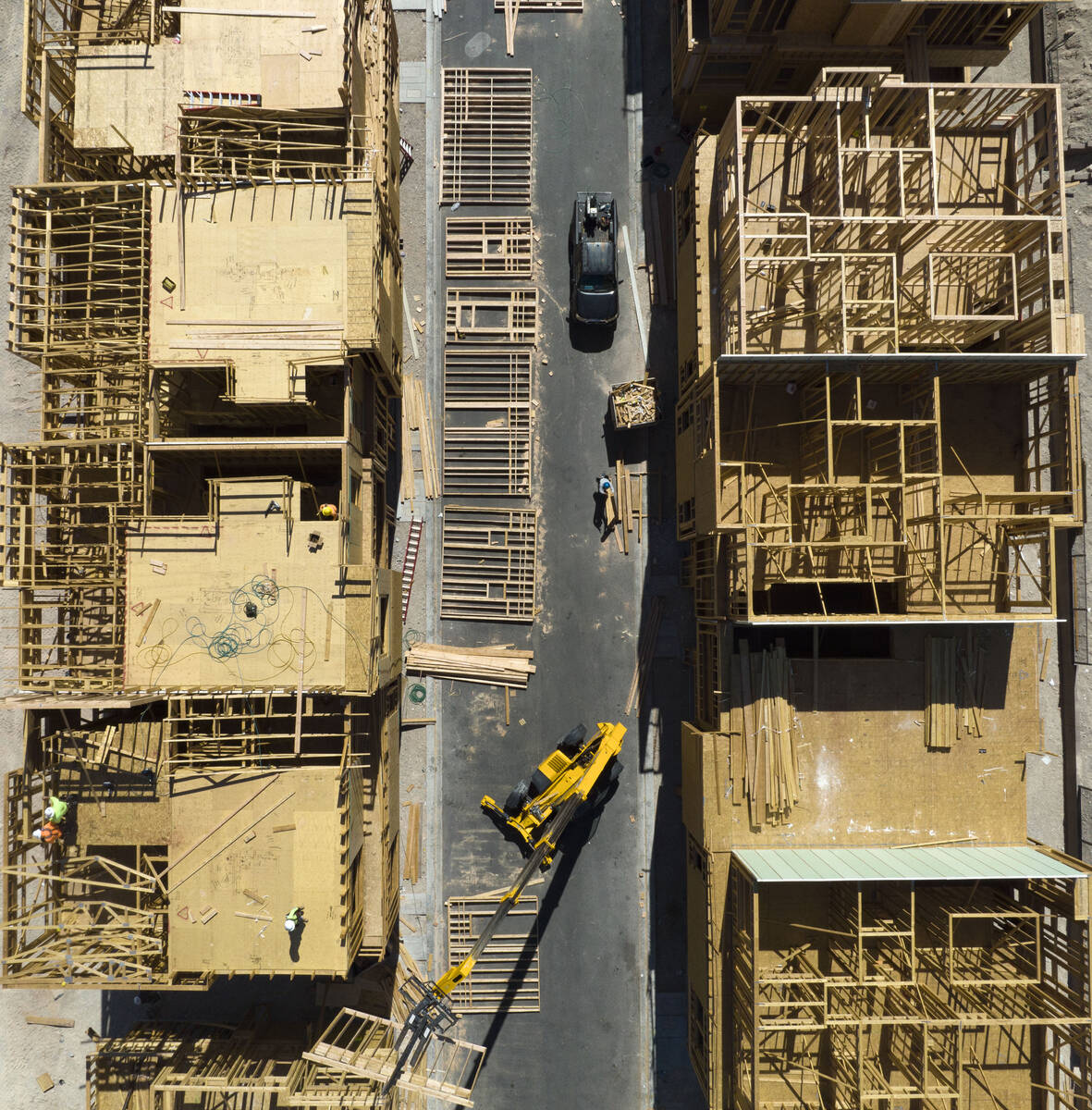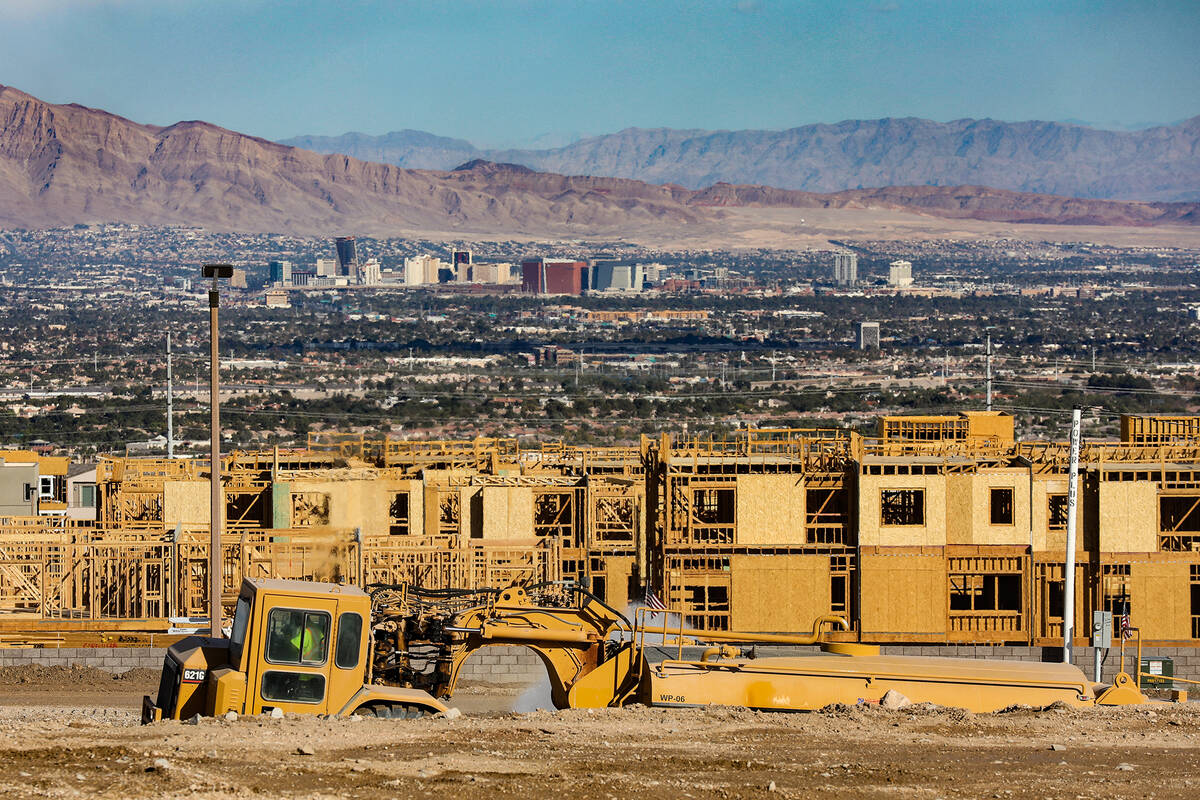 Home sales in Southern Nevada and across the country shot higher last month — but buyers still aren't nearly as active as they were a year ago.
The pace of resales in the U.S. rose 14.5 percent from January to February, ending a full year of monthly drops, the National Association of Realtors reported this week.
However, sales were still down 22.6 percent from February of last year, and the median sales price last month, $363,000, shrank by 0.2 percent — a decline of just $700 but the first year-over-year price tumble in almost 11 years, the association said.
In Southern Nevada, more than 1,700 previously owned single-family homes changed hands last month, up 30 percent from January but down 31.5 percent from February 2022, according to trade association Las Vegas Realtors.
Buyers paid a median price of $424,995 for these houses last month, virtually unchanged from January but down 5.6 percent from February of last year.
On the construction side, builders logged 874 net home sales — newly signed purchase contracts minus cancellations — in Southern Nevada in February, up 32 percent month-to-month, according to Las Vegas-based Home Builders Research.
However, sales were still down 23 percent from February 2022, the firm noted.
Market 'more balanced'
After a cheap-money-fueled buying binge in 2021 that sent prices soaring, Southern Nevada's housing market hit the brakes hard last year amid a sharp jump in mortgage rates. Buyers pulled back, sellers slashed their prices and available inventory soared.
Locally and nationally, the housing market started 2023 on a slow note, and though mortgage rates have been volatile lately, buyers have been returning.
Overall, big swings in borrowing costs "continue to challenge" potential buyers and sellers, but the spring buying season "started early this year with motivated buyers wanting to take advantage of even the smallest improvements in housing affordability," Orphe Divounguy, senior economist with listing site Zillow, said in a statement this week.
Las Vegas Realtors President Lee Barrett said in a news release earlier this month that the housing market is "much more balanced now than it has been in recent years."
"Instead of sellers having the advantage, buyers are now in a better position, since prices have stabilized and we have more homes on the market," he said, adding it was "encouraging" to see a jump in sales totals.
Fewer places to buy
With home construction, builders' "consistent" price drops during the second half of last year "have mostly stopped, and many builders are beginning to slowly increase them once again," Home Builders Research President Andrew Smith wrote in a recent report.
He noted that builders' sales incentives and now-sliding inventory on the resale market have helped draw buyers to new subdivisions.
But people who want a newly built house have fewer places to shop than they did last year.
The tally of actively selling, new communities in Southern Nevada "has been steadily declining since the middle of 2022," wrote Smith, who pointed to the "lack of land buying activity over the past quarter or more" in the Las Vegas area.
Contact Eli Segall at esegall@reviewjournal.com or 702-383-0342. Follow @eli_segall on Twitter.