Las Vegas house prices up 13 percent year-over-year in June
Updated July 6, 2018 - 6:11 am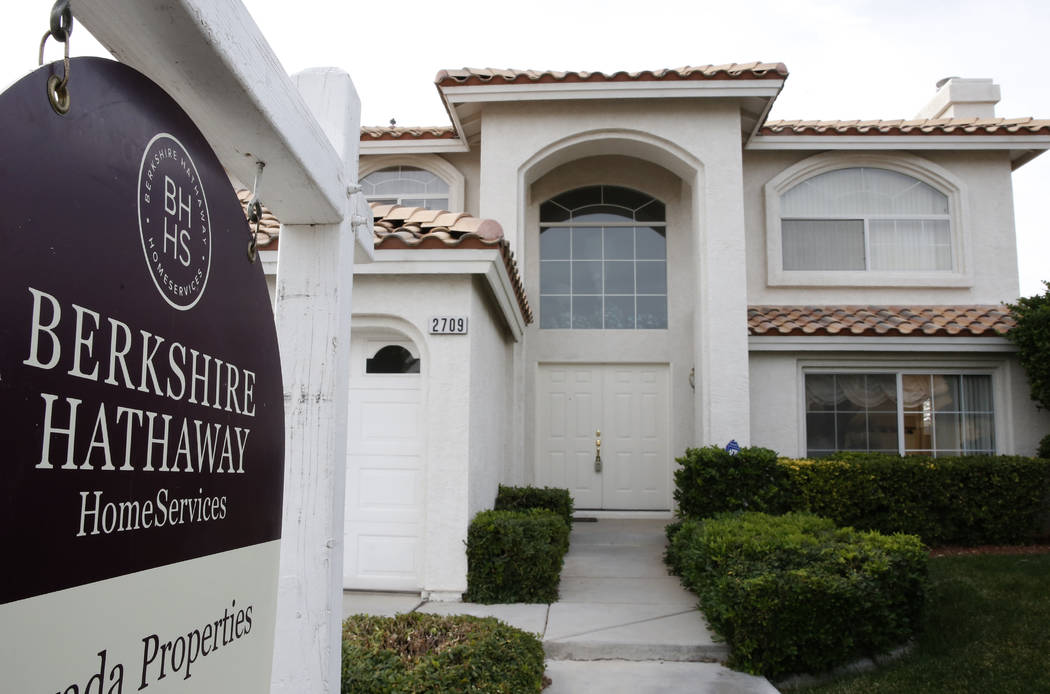 Las Vegas house prices were higher in June than they were a year earlier, but sales volume fell.
The median sales price of previously owned single-family homes was $290,000 last month, down 1.7 percent from May but up 12.7 percent from June 2017, according to a new report from the Greater Las Vegas Association of Realtors.
Buyers picked up 3,265 single-family homes in June, up 4 percent from May but down 8.9 percent year-over-year.
Inventory also remained well below last year's levels, as 4,335 houses were on the market without offers at the end of June, up 5.3 percent from May but down 16.2 percent from last June, according to the GLVAR.
The trade association reports data from its listing service, which largely comprises resales. Single-family houses make up the bulk of the market.
Overall, Las Vegas home prices have been rising at one of the fastest rates in the country amid low availability and strong demand.
GLVAR President Chris Bishop, a branch manager with Coldwell Banker Premier Realty, said in a statement that affordability "is becoming a bigger issue, especially for first-time buyers. Then again, if you're coming from a more expensive market like California, then our prices still seem like a bargain by comparison."
The median sales price of a single-family home in San Francisco was $1.62 million in May, according to the California Association of Realtors.
Locally, condos and townhouses are less expensive than single-family houses, but their prices are rising at a much faster clip.
The median sales price of condos and townhomes was $170,500 last month, up 33.2 percent year-over-year, the GLVAR reported.
Contact Eli Segall at esegall@reviewjournal.com or 702-383-0342. Follow @eli_segall on Twitter.