Nevada home prices furthest from pre-recession peaks, report says
Updated March 1, 2018 - 7:54 pm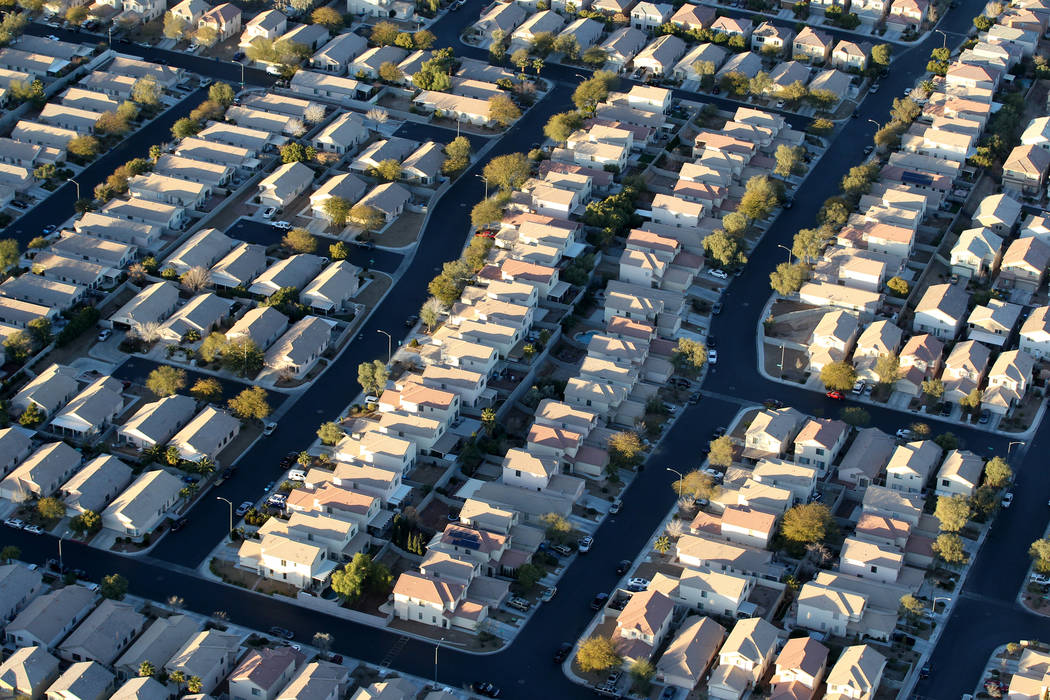 Nevada home prices fell hardest in the country after the economy tanked and have bounced back the most, but they remain furthest from peak prices, a new report shows.
Compared to all other states and Washington, D.C., Nevada home prices had the steepest plunge from "peak to trough" (60 percent) and have rebounded the most since hitting bottom (93 percent), according to housing tracker CoreLogic.
Despite the gains, Nevada prices remain furthest below pre-recession peaks (23 percent).
Greater demand, lower supply and "booming" job markets have boosted home prices in some of the hardest-hit markets nationally. But many still are not back to pre-crash levels yet, CoreLogic Chief Economist Frank Nothaft said in a statement.
The bulk of Nevada's population is in the Las Vegas area, and CoreLogic's report again highlights how extreme the valley's boom and bust was last decade. Las Vegas' market was among the most inflated nationally during the real estate bubble, with soaring prices and booming construction. It was also one of the hardest-hit after it burst, marked by sweeping foreclosures, bankruptcies and job losses.
The report is also another reminder of how long it's taking for Southern Nevada prices to get back to the levels of the go-go days, despite having one of the fastest growth rates nationally.
The median sales price of previously owned single-family homes, the bulk of the market, peaked at $315,000 in mid-2006 and hit bottom at $118,000 in early 2012. As of January, it was $265,000, according to the Greater Las Vegas Association of Realtors.
Nationally, Seattle posted the largest year-over-year price increase in December, at 12.7 percent, followed by Las Vegas at 11.1 percent and San Francisco at 9.2 percent, according to the S&P CoreLogic Case-Shiller index of 20 metro areas.
CoreLogic's state-by-state report mirrors one issued in January by home-listing service Zillow.
Among the 35 metro areas listed in that report, Las Vegas posted the steepest drop in home values after the market crashed (62 percent), the biggest bounce back after hitting bottom (113.2 percent) and, currently, the widest gap from its previous peak (19 percent).
Contact Eli Segall at esegall@reviewjournal.com or 702-383-0342. Follow @eli_segall on Twitter. Review-Journal reporter Alex Cohen contributed.