Texas homebuilder acquires 200 acres in North Las Vegas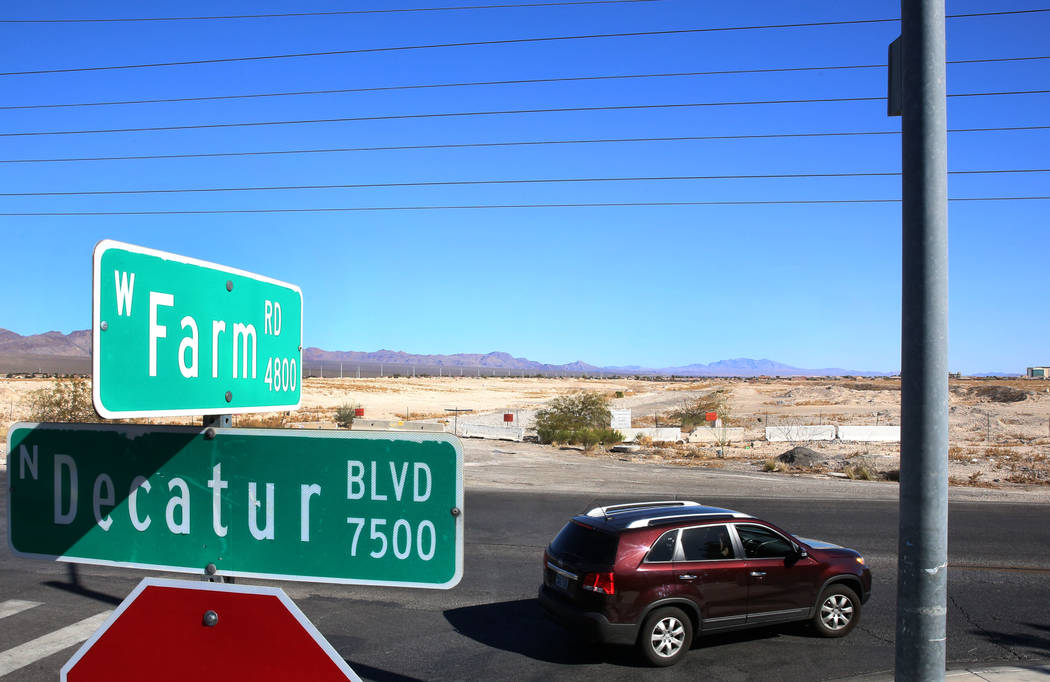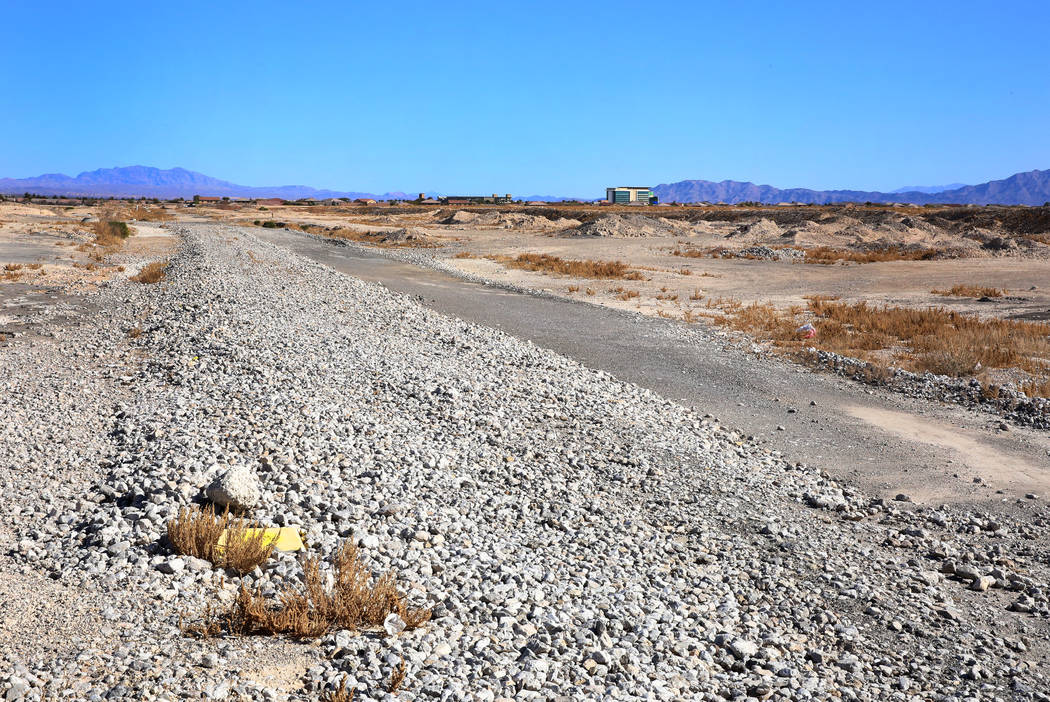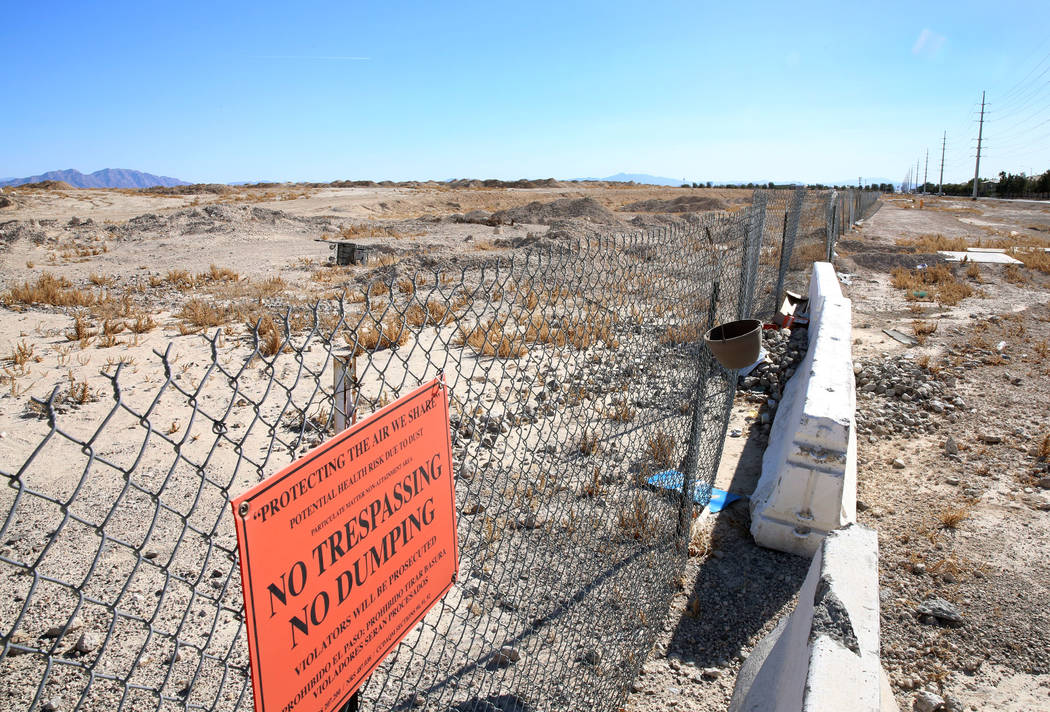 A Texas homebuilding giant has bought land in a North Las Vegas community that was cleaved off a larger, troubled project after the recession hit.
D.R. Horton, the top-selling builder in America and Southern Nevada, now controls 200 acres in Valley Vista, a planned 600-acre community at Decatur Boulevard and Elkhorn Road, near the Aliante Hotel.
It bought almost 127 acres from developer SunCal, while Forestar Group, a majority-owned subsidiary of D.R., picked up 73 acres from Ridgewood Real Estate Partners, property records show.
The land sold for about $42.5 million combined, and the deals closed Wednesday and Jan. 31, records show.
The bigger-than-usual purchase is a sign that the valley's homebuilding industry, after a year of record prices and the highest sales tally in almost a decade, is not off to a slow start in 2018.
It's also a full-circle moment for D.R. and another sign of life in the former Park Highlands master-planned community, which went bankrupt twice during the recession before any homes were built.
First sales since split
Park Highlands' landowners included D.R., which sold its holdings there several years ago, and the community was split in two after the economy tanked, creating what's now Valley Vista and The Villages at Tule Springs.
Jonathan Grebow, founder of New Jersey-based Ridgewood, said his firm sold all its holdings in Valley Vista to Forestar. He also confirmed this was the first time a homebuilder bought land in the community since Park Highlands was split up.
SunCal, based in Irvine, California, announced its sale to D.R. on Wednesday but did not disclose the purchase price.
Derek Hicks, SunCal's vice president of land development operations, said the company still owns about 63 acres in Valley Vista. He said the company is under contract, or about to be under contract, to sell it all, possibly to two homebuilders.
Former North Las Vegas Mayor Mike Montandon, who led City Hall as Park Highlands came about and owns land near The Villages, said D.R. used to own about 600 acres in Park Highlands. But the builder sold it as the market was crashing "for some petty amount to take some huge write-off," he said.
Montandon, now co-owner of Providence Commercial, said there is "some interesting irony" to D.R. buying land there again, although the purchase is "not unexpected."
The inventory of choice, available parcels around the valley is only shrinking for builders, and the housing market "is heating up a bit," Montandon said, adding that D.R. merely "needed some land."
Big builder
D.R., based in Arlington, Texas, was the top-selling homebuilder in the country in 2016 with more than 41,600 closings, according to the most recent ranking from Builder magazine.
Locally, D.R. closed more than 1,200 sales in 2017, the most in Clark County, according to Las Vegas-based Home Builders Research.
D.R. media relations manager Marissa Awtry asked the Review-Journal to email its questions for this story. After a reporter sent them, the company did not respond.
D.R. acquired a 75 percent stake in Austin, Texas-based Forestar last year. Forestar did not respond to a request for comment.
Park Highlands started taking shape in 2005, when developer Olympia Cos. led a group that acquired the site at a federal Bureau of Land Management auction for $639 million. The project crashed with the economy, going bankrupt in 2009 and again in 2011.
Delays mounted because of the recession and investor gridlock, but in 2014, the North Las Vegas City Council approved splitting Park Highlands. One side became the 2,000-acre Villages at Tule Springs, and the other became Park Highlands West, now Valley Vista.
Last May, Pardee Homes and KB Home bought 100 acres combined in The Villages, the first builder purchases there after Park Highlands was divided.
Contact Eli Segall at esegall@reviewjournal.com or 702-383-0342. Follow @eli_segall on Twitter.