Hulu moving data centers to Switch in Las Vegas
January 25, 2018 - 8:00 am
Updated January 25, 2018 - 3:00 pm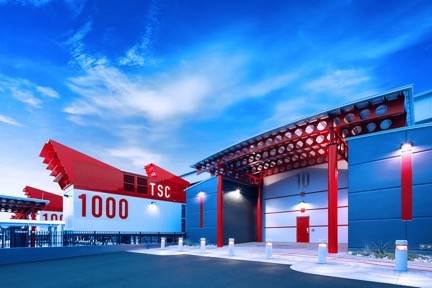 Video-streaming service Hulu will move its data centers into a building operated by Las Vegas Valley-based Switch.
Hulu is not a new Switch client, but made the decision to move its data centers in part to escape an earthquake zone, according to a company statement Thursday. Hulu is based in Santa Monica, California.
The move eliminates 265,000 carbon tons — or over 50,000 worth of cars on the road — of emissions from the environment, according to the statement.
Moving into Switch also gives Hulu a direct connection to Amazon's service for storing data online, also called cloud computing.
Hulu moved its live data property to Amazon Web Services, another Switch client, last May.
Switch provides buildings and security to store data for the likes of casinos, nonprofits, government agencies, movie and video game studios, and telecommunications companies.
Its largest client is eBay.
The move will finish in February.
Contact Wade Tyler Millward at wmillward@reviewjournal.com or 702-383-4602. Follow @wademillward on Twitter.