La Bonita reopening as anchor at Fiesta Plaza in North Las Vegas
April 28, 2017 - 11:47 am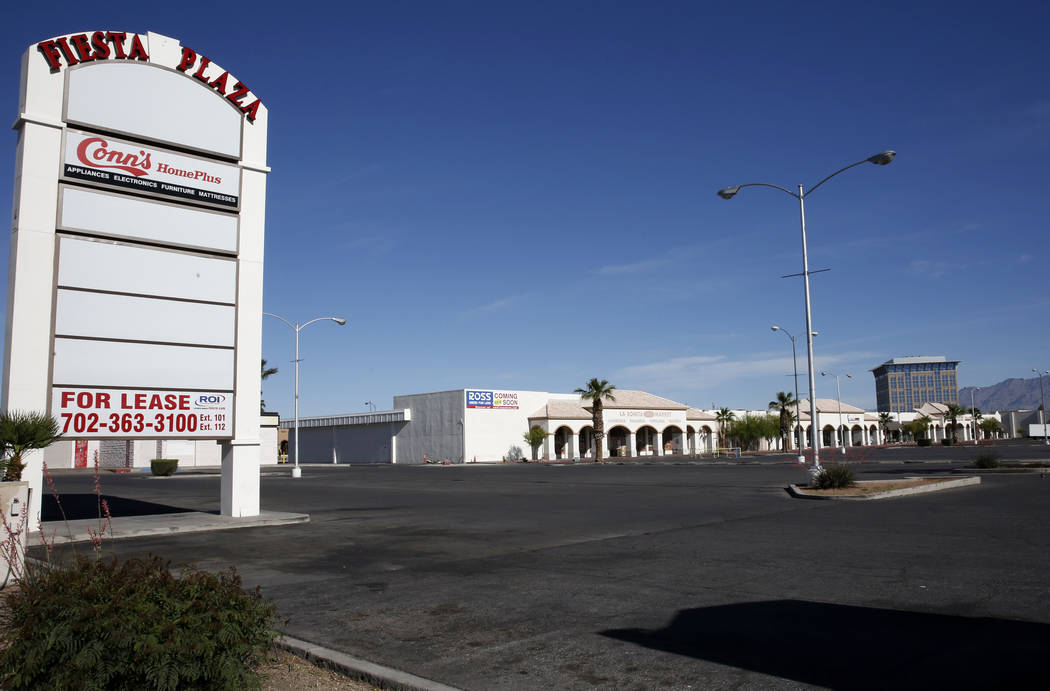 A game of musical chairs is coming to the Fiesta Plaza in downtown North Las Vegas.
La Bonita supermarket will reopen as an anchor tenant at the shopping center by the end of the year. And, construction is underway to convert La Bonita's old space into a Ross Dress For Less clothing store.
La Bonita closed in February at Fiesta Plaza, with an eye toward moving across the shopping center and reopening inside a 55,000-square-foot parcel that will more than double the grocery store's presence, said Aaron Lefton, vice president of acquisitions for Agora Realty & Management.
After roughly 30 months of negotiations, Lefton said that Ross Dress for Less finally agreed in late January to move into the 25,000-square-foot space vacated by La Bonita. It's unclear when Ross will open, but workers are currently converting the shuttered supermarket into a clothing store.
Both La Bonita and Ross Dress for Less signed "long-term leases," but Lefton declined to say for how long. He also declined to say how much the outlets will pay for rent.
"La Bonita was doing such high volume sales that they felt they could accommodate more customers in a larger location, while Ross is a well-known brand that we've been working to get for a long period of time," Lefton said.
The 200,000-square-foot Fiesta Plaza was refurbished shortly after Agora Realty & Management spent $12.95 million two years ago to purchase the property at 2201 Civic Center Drive.
Since then, Agora Realty has worked to attract new tenants to the center near North Las Vegas City Hall. Seven empty spaces are currently available, ranging in size from 1,000 to 10,000 square feet, Lefton said.
"Because of the friendly business practices we have implemented to cut red tape and make development easy, existing companies are thriving and expanding, and new companies are moving into North Las Vegas, which is what we are seeing with this latest, exciting development downtown," North Las Vegas Mayor John Lee said.
Contact Art Marroquin at amarroquin@reviewjournal.com or 702-383-0336. Follow @AMarroquin_LV on Twitter.
Changes at Fiesta Plaza
■ La Bonita supermarket closed, but plans to re-open at an empty parcel next to Conn's furniture store.
■ Ross Dress For Less will move into the space previously occupied by La Bonita.
Source: Agora Realty & Management