Las Vegans with new idea hope to shake up Southern Nevada construction
November 15, 2017 - 6:30 pm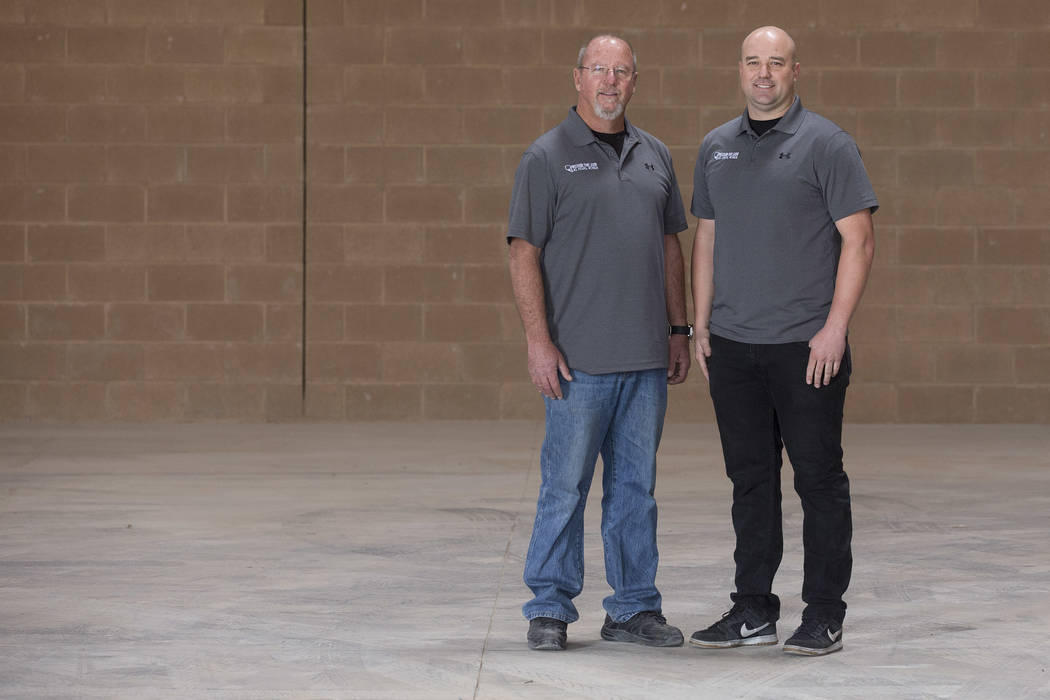 What one researcher has termed "the future of manufacturing" is slated to set up shop in Las Vegas in March.
Right now, Jim Cooksey says less than 5 percent of the parts he uses to make things like solar towers, pressure vessels and other heavy industrial power generating items come from Clark County. He has to wait between 18 months and two years for the rest of the parts to be made, usually in the South or in Southeast Asia, he said.
"It's cheaper that way, even with shipping," said Cooksey, the Las Vegas-based representative of the International Brotherhood of Boilermakers for the Western states.
Two Las Vegans with a massive machine are hoping to make it faster and cheaper for people like Cooksey to get parts. Father and son team Barry and Jordan Yost are slated to receive about $89,000 in tax abatements from the state on Thursday to open their new company, Precision Tube Laser LLC.
The Yosts ordered a $1.2 million laser tube cutting machine that they say will be a boon to the local construction industry.
Market demand
The machine, called a TruLaser Tube 5000 manufactured by a Germany-based company named Trumpf, uses lasers to cut very specific shapes into tubing.
"Try doing that with a torch," Cooksey joked, adding that he would be a potential customer, depending on how much it will cost and after he learns more about the capabilities of the machine.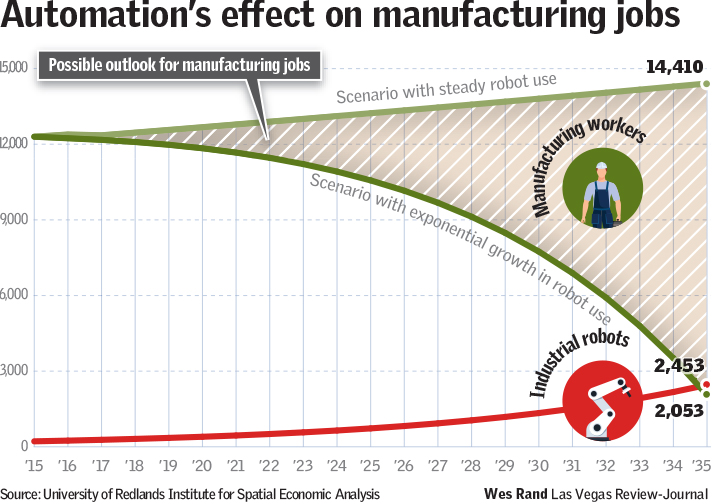 There are $15 billion worth of planned, proposed and construction projects underway in Southern Nevada and a 10,000 construction worker shortage, Jeremy Aguero, a principal at Las Vegas-based Applied Analysis, said Monday.
"The amount of development is creating the opportunity to service that market," Aguero said. "This company will not be the last taking advantage of it."
Cooksey and the Yosts said a local laser tube cutting supplier could help to fill in some of the gaps in the labor shortage by accelerating the process for receiving parts, and then by using more workers to assemble parts rather than drill parts.
Jordan said laser tube cutting is "a very common process" needed in the metal industry "and there's a lack of it."
'First, only' and 'best'
Currently none of these machines are in Nevada, according to the company's tax abatement application.
Robert Conway, business agent for Ironworkers Local 433, said that sounds right to him.
"We just don't have any high dollar, high-end fabricators here in the state," Conway said.
Laser tube cutting won't be in high demand for every part of the construction industry, Conway added. He said he works mostly in structural steel, erecting high rises, convention centers, highway bridges and the occasional amusement ride. There may be a higher demand for laser tube cutting in the amusement ride realm, he said.
Cooksey could think of one local high-end fabricator who does water cutting.
Barry Yost said Precision Tube Laser will be the "first and only" company to provide a laser tube cutting service locally, and if and when others buy the same machine then he and his son will strive to be the "best" as well.
Barry said he anticipates needing 20 customers that give him all of their business in order to succeed.
"Or I need one Raiders Stadium. That would cause us to buy a second machine alone," Barry Yost said.
"As far as fabrication goes, the lowest bidder wins," Cooksey said. "That's where the customer goes. If he (or she) could save enough money to do stuff locally, then I guarantee that business would go to them (the Yosts)."
Tax abatements
Barry said he anticipates hiring 14 people employees within their first 24 months of operations.
But Stephen Miller, director of the Center for Business and Economic Research in the Lee Business School at UNLV, said he's wary of the Governor's Office of Economic Development giving tax abatements to a company with such low job numbers.
"If it's not going to provide much employment, the benefit for the state would then be taxes. But, if they're abating taxes in the short run to attract the firm, what's in it for the state?" he asked. "We should attract the company that builds or makes the (Trumpf) machines, or writes the software for the machines to run."
Jared Smith, chief operating officer of the Las Vegas Global Economic Alliance, said in a statement that "Precision Tube Laser is in a position to provide a high-end advanced fabrication services, allowing the region to potentially in-source some of the work currently being performed outside of our market. This type of machinery and expansion supports the growth of manufacturing — one of our target industries in Southern Nevada."
The Las Vegas Global Economic Alliance helped Precision Tube Laser with its tax abatement application.
Brian Baluta, spokesman for the economic development office, said the company "meets the requirements for the application by statute," since the company is also looking to pay an average wage of $27.93 an hour, and make a capital expenditure totaling more than $1 million, among other requirements.
While the company may not be creating as many jobs as statutory requirement of 50, Baluta said the company will be creating indirect jobs through increased business to local manufacturing operations in Nevada and the region.
Johannes Moenius, the director of the Institute for Spatial Economic Analysis at the University of Redlands, said the state is making a strategic investment.
"Maybe jobs shouldn't be front and center," Moenius said for considering tax abatements for this type of manufacturing company.
These types of low-labor set ups are the factories "of the future," he said, as automated processes continue to enter and reshape the manufacturing industry.
Contact Nicole Raz at nraz@reviewjournal.com or 702-380-4512. Follow @JournalistNikki on Twitter.