Las Vegas store to sell a different kind of edible
February 12, 2018 - 4:09 pm
Updated February 12, 2018 - 4:30 pm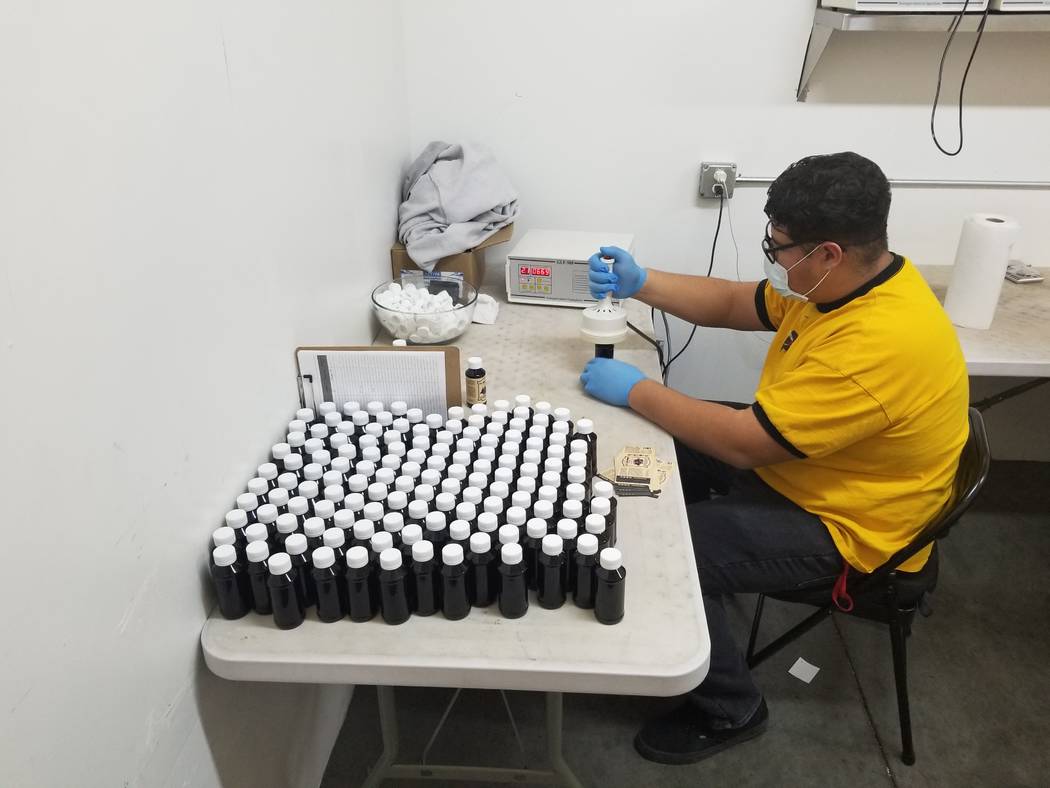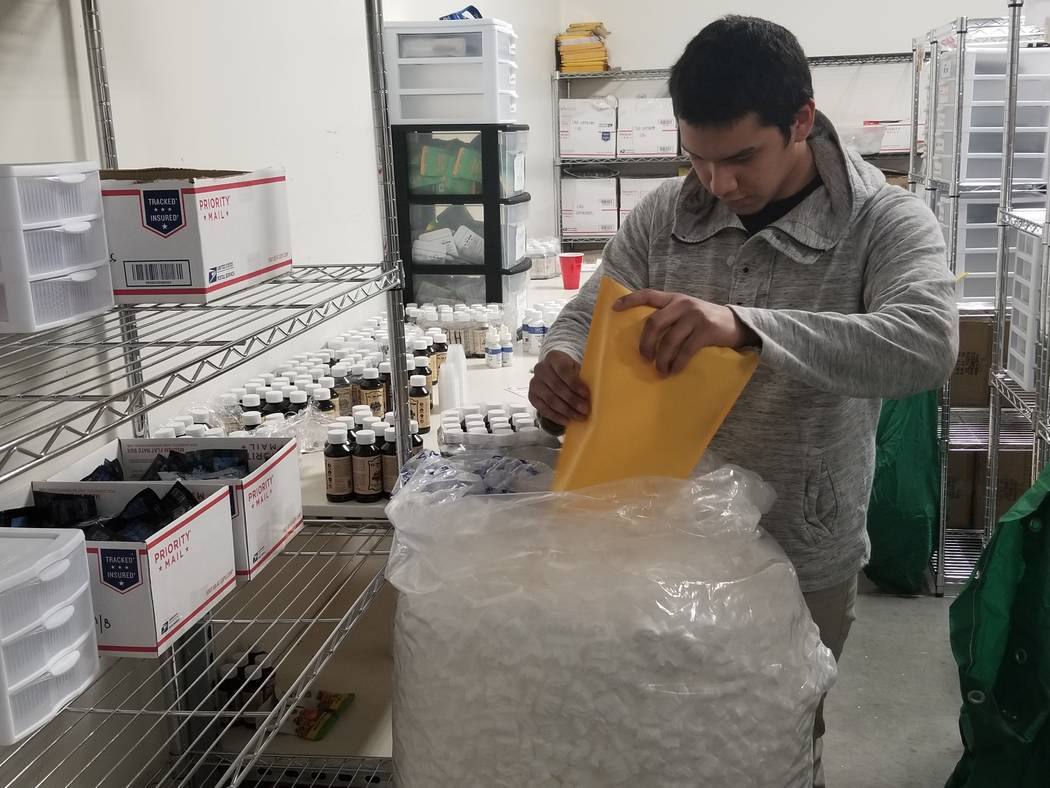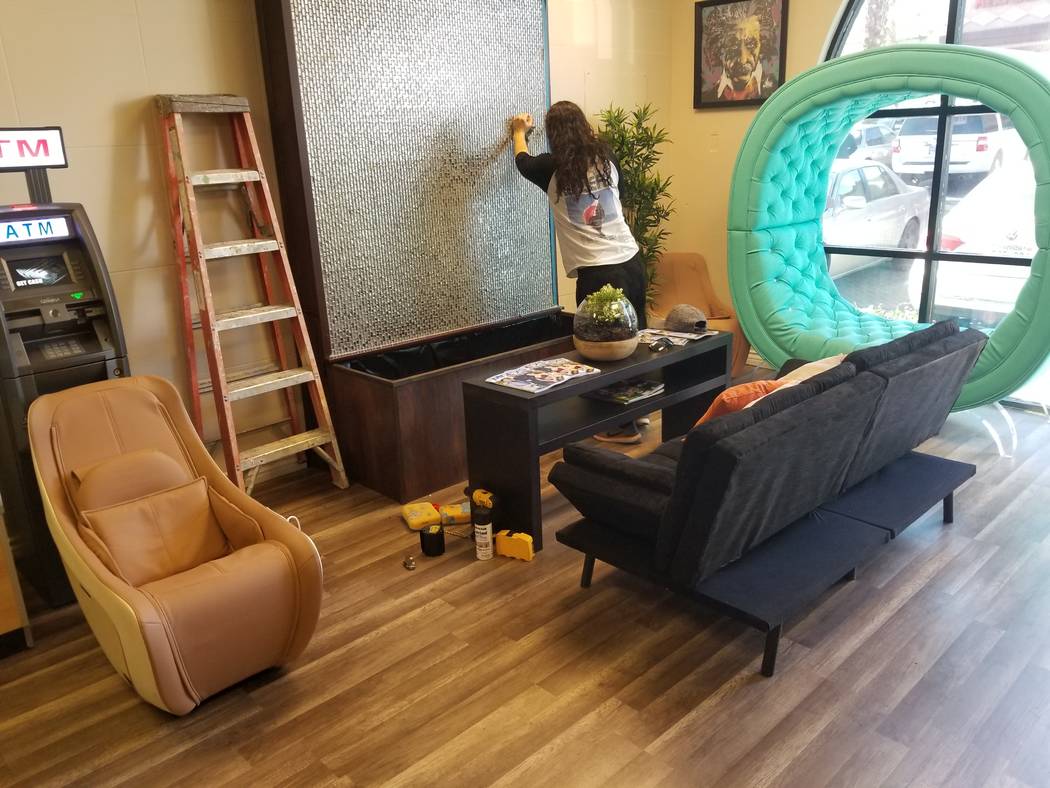 Breona Vaughn's counter displays the ways her employer has infused oil from marijuana into retail products.
Gummies said to relieve pain. Pills said to sharpen focus. Drops said to calm down hyper pets.
"I got into it for my ADHD," Vaughn said. "I've been using it for a few years now."
Vaughn is no longer just a user of cannabidiol, or CBD, oil. The sales rep is part of Buy Legal Meds, an online seller of products made with CBD, a marijuana compound that doesn't make users feel high.
Earlier this year, Buy Legal Meds opened its first brick-and-mortar location, about 1,000 square feet of shopping center space near the intersection of Tropicana Avenue and Decatur Boulevard.
Owner Joe Vargas said he wants at least four stores before the end of the year. His products appeal to people who are not interested in marijuana or tetrahydrocannabinol, or THC, the marijuana chemical that can affect users' memory, mood and movement.
Different regulations
Because CBD oil isn't regulated like marijuana, Vargas can sell his products to customers without any required paperwork and has built a lounge for customers to try products on site.
His lounge includes yellow crescent-shaped chairs and video games for customers to play. Soon his store will sell CBD-infused smoothies as a way to attract fitness-minded customers.
Vargas only sells his products to adults 18 and older.
"The store is attracting real people with real medical issues," Vargas said. "We've seen customers from as far as Overton."
Vargas himself first tried CBD oil about three years ago to help with anxiety he experiences that stems from almost eight years in the Navy, he said.
He has about 20 employees between the store, administration and a manufacturing building near the North Las Vegas Airport. Vargas' daughter, Nahtaly, 18, runs operations. A group of about eight workers extract the oil from industrial hemp delivered from a Denver farm. The workers package the products and ship them to customers worldwide.
Still controversial
Because the oil is not regulated as a medicine by the Food and Drug Administration, sellers exist in a "buyer beware" market, said Kevin Sabet, an anti-marijuana activist.
Sabet's national Smart Approaches to Marijuana group hammered Nevada last year in part over what he called weak restrictions on marijuana edibles and concentrates.
He said he supports an FDA move to approve CBD oil as a medication later this year. In the meantime, customers should be cautious in general about what's inside the CBD oil products they buy, he said.
"CBD has medical value but only when properly dosed and controlled," he said. "Wild claims made by non-FDA approved companies pose risks to Americans. This sounds a lot more like snake oil than medicine."
Juliana Whitney, a local marijuana business consultant, said CBD products have grown in popularity since Nevada legalized marijuana.
Vargas' business is rare for focusing solely on CBD. Most businesses she consults with will sell CBD products in addition to marijuana or other supplements, Whitney said.
CBD, along with low-dose edible marijuana products, has a chance to turn more people into casual users.
"It's for people who are not trying to get as high as possible but still want the basic health benefits of it," Whitney said.
Vargas will hold a grand opening event in March.
Contact Wade Tyler Millward at wmillward@reviewjournal.com or 702-383-4602. Follow @wademillward on Twitter.