14 things to know about launch of recreational marijuana sales in Nevada
Updated June 29, 2017 - 6:43 pm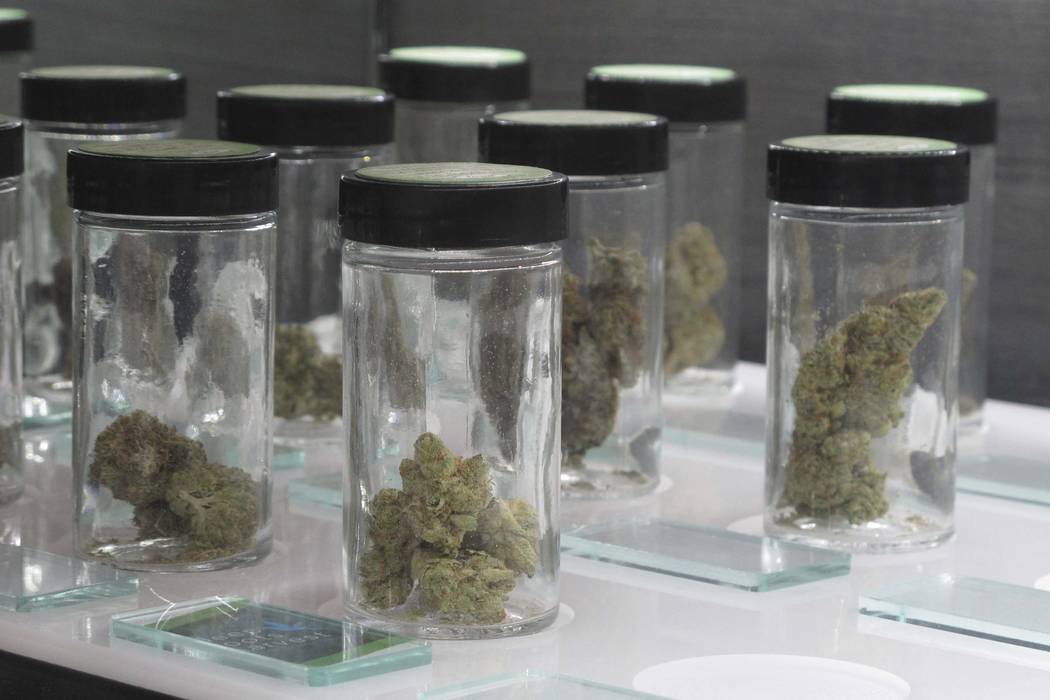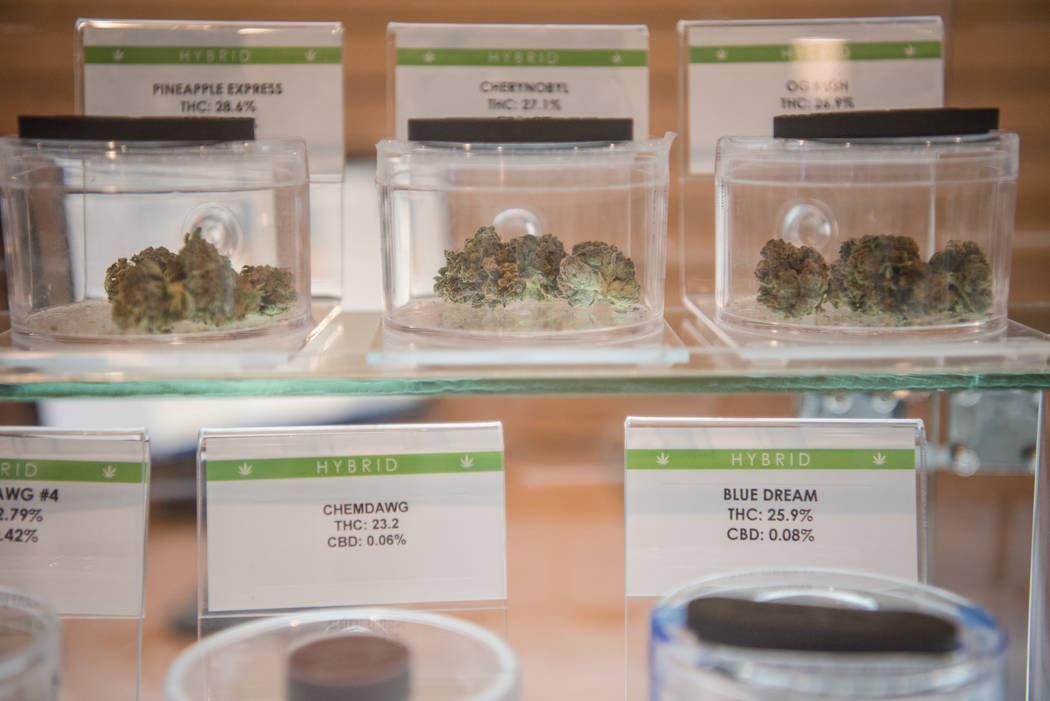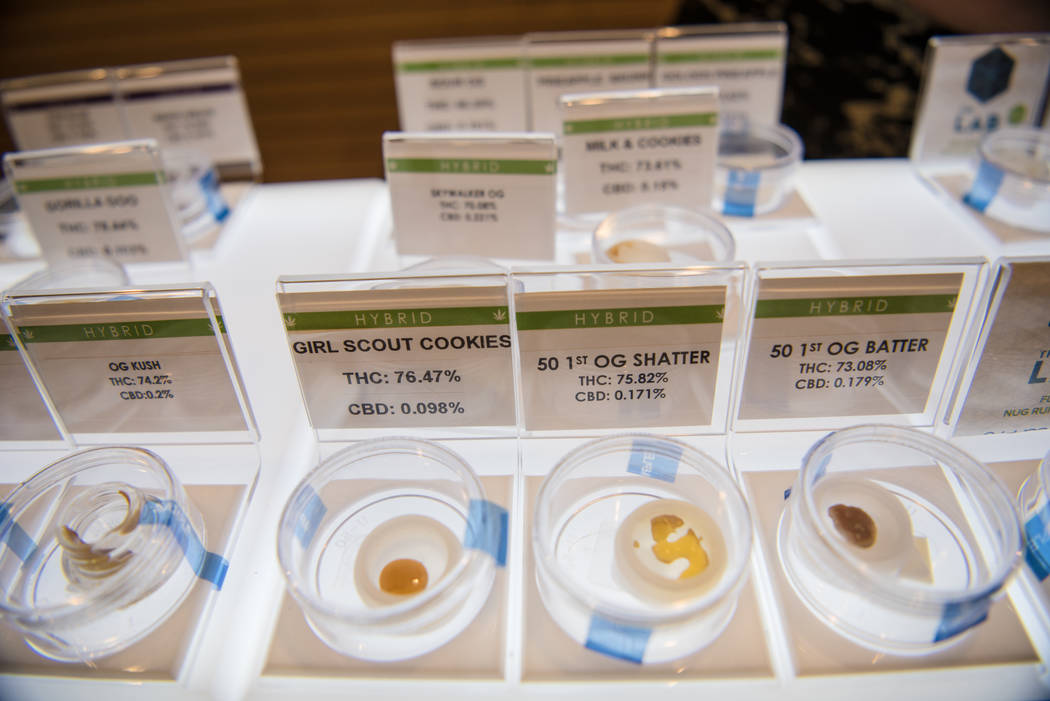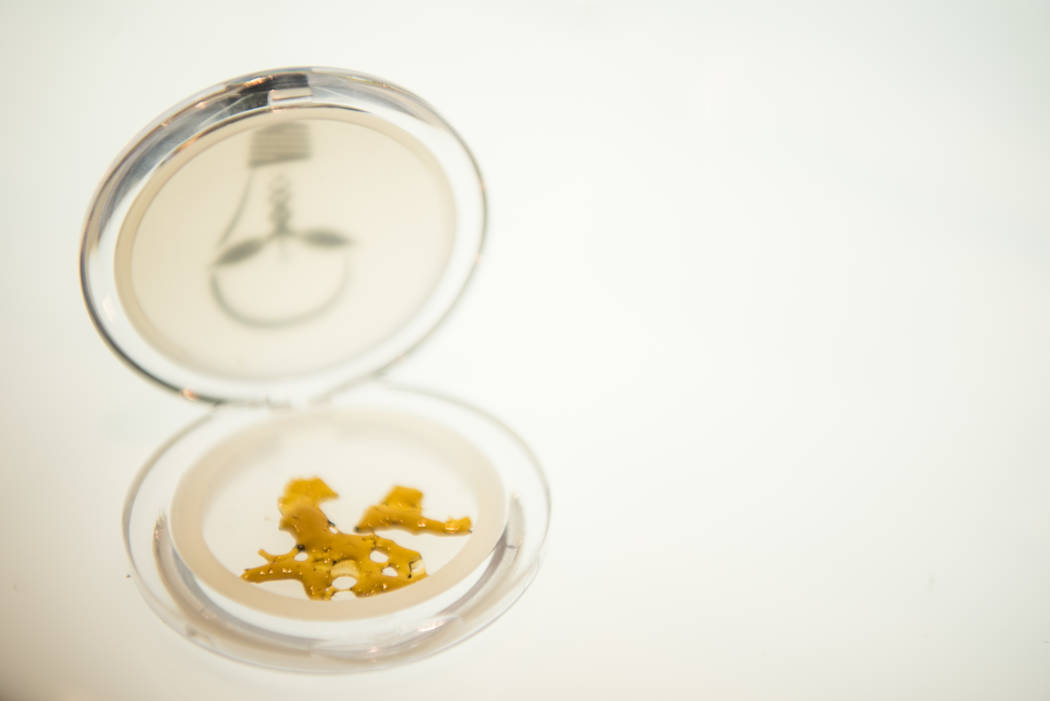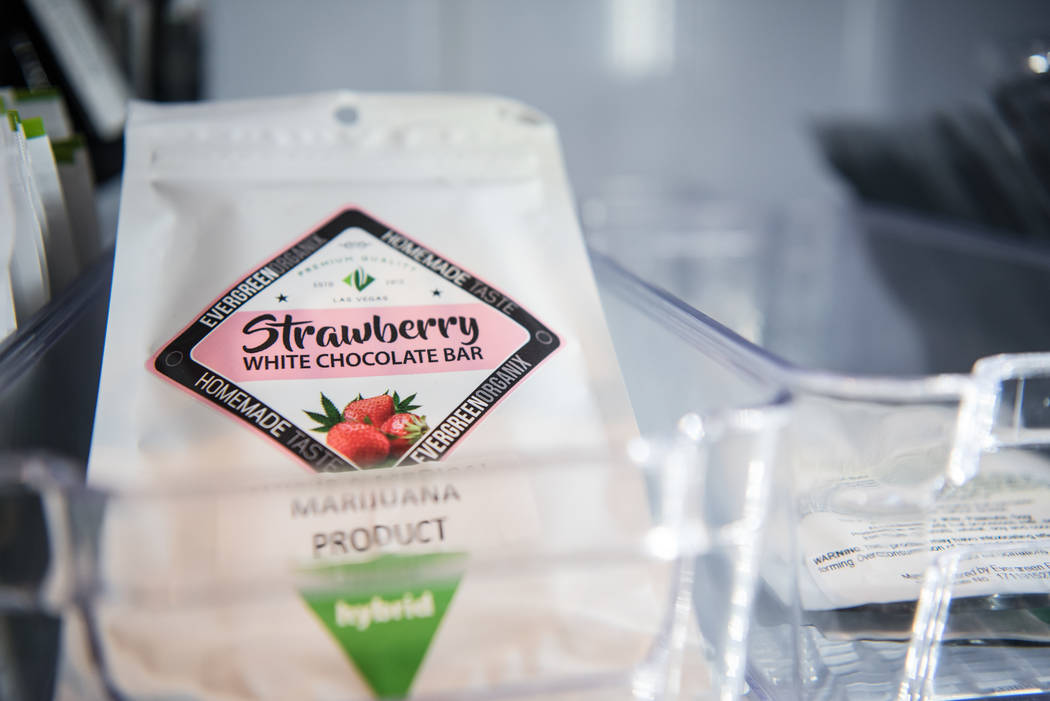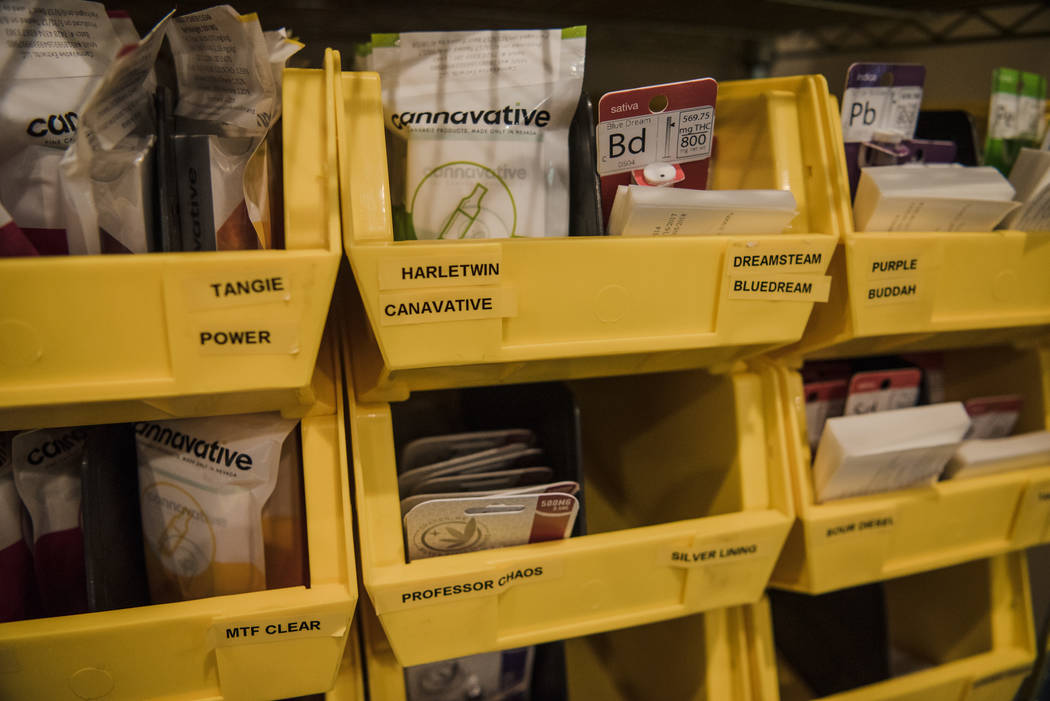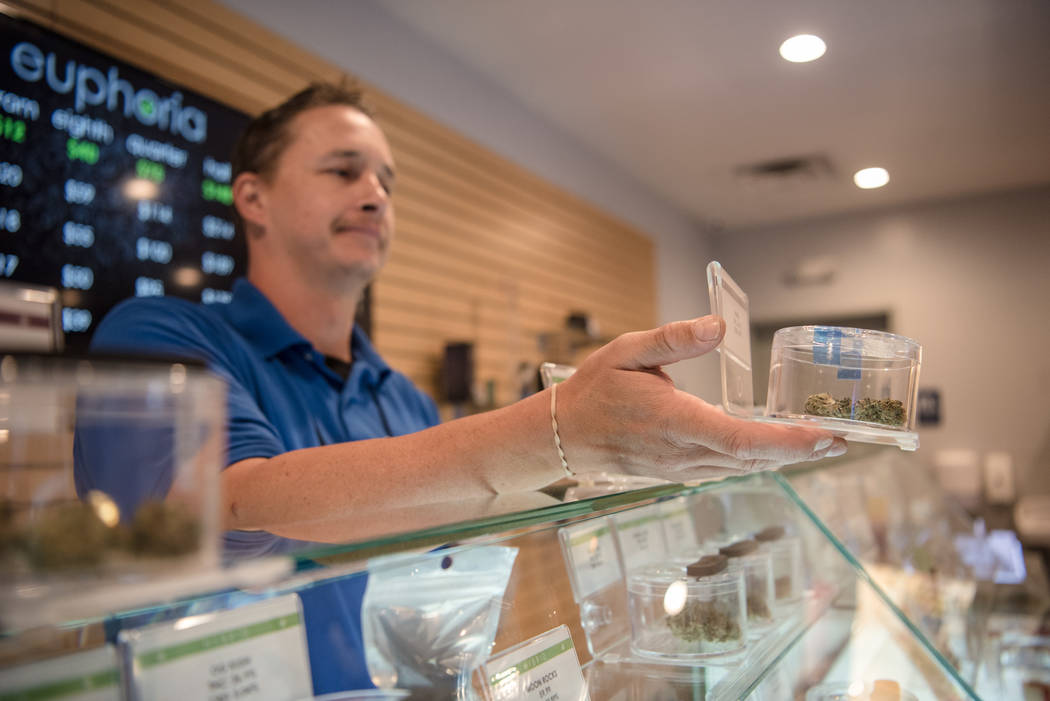 Legal recreational marijuana sales in Nevada begin Saturday.
Lengthy lines are expected at marijuana shops across the Las Vegas Valley this weekend as Nevada joins Colorado, Oregon, Washington and Alaska as states that allow regulated sales of recreational pot.
Wondering what you'll be able to buy and where you can use it?
Here are answers to important questions surrounding the start of the state's legal marijuana market.
Q: It's been legal to possess marijuana since Jan. 1. But when can I buy marijuana without a medical card?
A: Recreational sales officially kick off Saturday morning at midnight for a three-hour sales blitz across the valley. (Dispensaries must be closed daily from 3 to 6 a.m.)
Q: Where can I buy it?
A: Licensed medical marijuana dispensaries that have state and local approval can start selling their products as recreational starting Saturday. Thirty-seven dispensaries in Las Vegas and unincorporated Clark County have received their local permits, and the state is expected to give its final approval to businesses on Friday.
Several dispensaries, including most in downtown Las Vegas and near the Strip, plan to be open right as legal sales begin at midnight.
But if you live in Henderson, you'll have to take a drive. In February, the city enacted a six-month moratorium on recreational marijuana licenses, meaning the five medical dispensaries within Henderson's city limits will have to wait a while longer before joining the market.
Q: Who can buy it?
A: Only adults 21 and older and medical marijuana cardholders can purchase marijuana. Like buying liquor, you'll need to show your ID first.
Q: What's the difference between medical and recreational marijuana?
A: There is no difference between medical and recreational marijuana in Nevada. Products will be sold as both. The only difference will be the price at the sales counter.
Recreational marijuana is subject to a 10 percent special sales tax, with those revenues rebuilding the state's rainy day fund.
Q: How many taxes will I pay on recreational marijuana?
A: In Clark County, about 32 percent of what you pay will be taxes. You won't see all of those taxes on your final receipt because some, such as the 15 percent excise tax on cultivation, are baked into the retail price.
Q: OK, but how much will it actually cost me?
A: Prices for recreational pot are going to be high. Medical prices in Las Vegas for ⅛ ounce ranges from about $30 to $60 currently. Several stores estimate recreational costs will be up to $80 for ⅛ ounce, and north of $400 for an ounce of higher grade plant.
For reference, an ounce of dried marijuana flower produces about 40 to 60 cigarettes, depending on your rolling preference.
Prices for ⅛ ounce in Washington and Colorado typically range from $20-$60, and between $200-$375 for a full ounce, depending on the strain.
Q: How much can I buy?
A: You can carry up to an ounce of marijuana and ⅛ ounce of concentrate, and that's the same amount you'll legally be able to buy. This applies to both tourists and local residents.
Q: What about edible marijuana products, such as brownies and gummies?
A: Those will be on sale as well, and they are expected to be extremely popular with tourists because they offer a more discrete way of consuming marijuana.
Just don't expect to buy any marijuana lollipops or gummies shaped like your favorite cartoon character. Nevada law bans companies from making edibles that look like gummy bears, cartoon characters or anything that might look appealing to children.
Edibles tend to produce a longer and stronger high than smoked marijuana, and new packaging laws in Nevada reflect that potency.
Every edible will have a label warning consumers that it could take up to two hours to feel the high.
Q: Can I use my credit or debit card to buy marijuana?
A: Nope, cash only. Virtually no banks will take on accounts from marijuana companies, which means the industry is entirely cash-based. Most dispensaries have an ATM on-site.
Q: I bought my marijuana. Where can I smoke it?
A: Smoking or consuming marijuana in public is off-limits, and getting caught will cost you a $600 fine.
That means the only place to smoke is in a private residence. Think houses, apartments, condos, etc. Las Vegas police said this extends to driveways and patios, as well, but not to sidewalks or streets.
Marijuana use is banned on the Strip and on all gaming properties in the state. Tourists can't smoke marijuana in hotel rooms or anywhere on resorts' grounds.
Nevada lawmakers considered legislation to create marijuana social clubs, but the bill died.
Q: Will the Metropolitan Police Department enforce the prohibition on public consumption?
Officer Larry Hadfield, a Metro spokesman, said the agency's enforcement priorities will not be affected by the recreational rollout this weekend.
"Where you can smoke, it hasn't changed," he said. Public consumption will still be illegal.
Q: Can I report public marijuana use to police?
Hadfield specified that complaints about public consumption should be reported to 311 because it's a nonviolent crime. Officers will continue to give calls in which there is imminent danger a higher priority.
Q: Can I drive with marijuana in the car?
A: Yes, much like alcohol. You can carry it around or drive with it in your car, but driving stoned is still very much against the law. Not even passengers can smoke or consume marijuana in a vehicle under Nevada law.
A marijuana DUI could land you a fine of up to $1,000, a suspended license and even jail time.
Q: What's going on with legal challenges and what does it mean for sales?
A: A judge ruled that liquor distributors should have exclusive rights to transport marijuana from cultivation facilities to dispensaries. But the state said none of the five alcohol distributors that applied to do so are ready to go, and it intends to appeal the judge's ruling.
Stores can sell the inventory they have in-stock, but without a licensed distributor, no dispensary will be able to replenish its supply. Dispensary owners fear that they could run out of recreational products in weeks or even days if the distribution issue is dragged out in a lengthy legal battle.
Contact Colton Lochhead at clochhead@reviewjournal.com or 702-383-4638. Follow @coltonlochhead on Twitter.