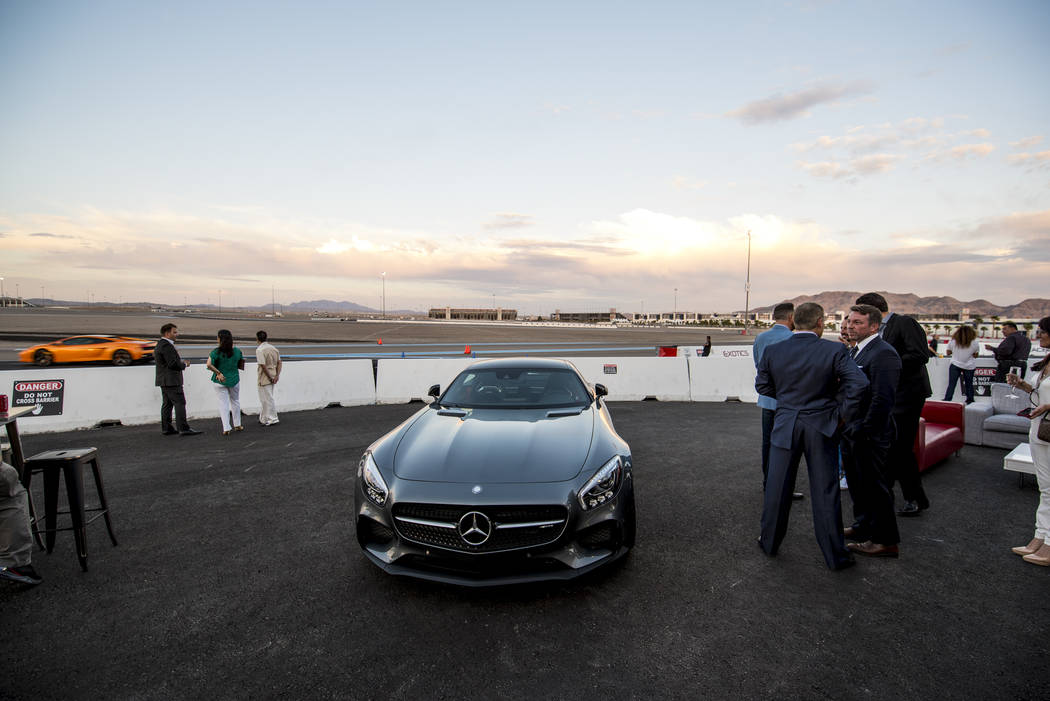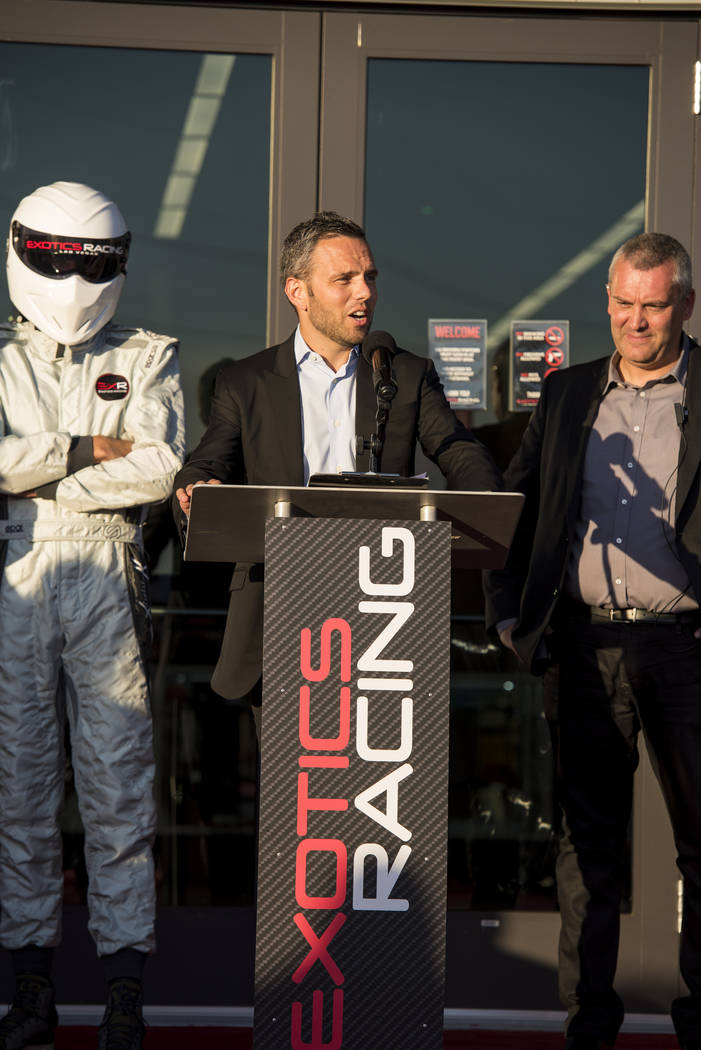 Two weeks after his first visit to Las Vegas to study a multimillion-dollar investment project, David Perisset found himself swept up in the eye of the worst financial crisis in nearly a century.
The London-based Lehman Brothers investment banker was in Las Vegas in preparation for a possible turn for the worst at the financial services firm.
Perisset used his vacation in August 2008 to scope possible locations in the U.S. for a new venture with his friend Romain Thievin.
The pair met with Las Vegas officials as they pitched their idea of a driving experience in exotic cars. Thievin had already realized the concept in France with success, and the pair thought they could replicate it in the U.S., where a strong car culture existed.
On Sept. 15, 2008, two weeks after Perisset's return to his office in London's Canary Wharf, Lehman filed for bankruptcy. Perisset was told to start looking for another job.
The collapse of Lehman Brothers, an event that shattered the dreams of some of the bank's employees, stimulated others like Perisset to give their true passions a shot. He moved to Las Vegas within a year to begin building a business.
Nonstop emails
Perisset joined Lehman Brothers in London in June 2006 amid a raging bull market to help companies in France and Eastern Europe raise funding through an initial public offerings of stock.
Signs the financial markets were cooling began to appear the following year, he said. And by the summer of 2008, there was chatter inside Lehman that the bank was having serious problems with its subprime mortgage investments.
"We started hearing rumors that the balance sheet was full of very bad assets. Nobody imagined, though, at the time that this would be the end of Lehman," he said.
When he returned to London from Las Vegas at the beginning of September, the bank's situation had worsened.
There was talk Lehman would be need to be rescued. News circulated that competitors were in talks to take over the struggling company.
On the evening of Sunday, Sept. 14, as Lehman's fate hung in the balance, Perisset went to a jazz bar with friends. He was glued to his BlackBerry as messages came pouring in from bank executives as Lehman sought a last-minute deal with Barclay's to prevent bankruptcy. The messages were "nonstop," he said.
"What really worried me was that I was on a chain of emails with big bosses and attorneys, which never happened before," he said.
Later that evening, as he stood outside the Jazz bar, he learned that Lehman had filed for bankruptcy. He was informed in an email to go straight to the office's auditorium the next morning.
Dressed as usual in his work suit and tie, Perisset had no idea what to expect.
On Monday morning, a Lehman executive addressed the crowd of about 5,000 employees, Perisset remembers, adding that it was a very emotional atmosphere.
The executive said the bank had ceased to exist but did not know what would happen next. The executive recommended that they all begin looking for work, Perisset recalled.
Exotics Racing born
After clearing some items from his desk, he took a taxi to his girlfriend's apartment and began emailing resumes. He soon received a call from Thievin, who had heard the breaking news. Thievin encouraged him to give their Las Vegas dream a shot.
The young banker continued to put on his suit and tie and show up to his solemn office as competitors fought to scoop up what was left of Lehman.
Within a week, Japanese bank Nomura bought Perisset's equity division and he was employed again.
But he didn't have any intention of staying for long.
Over the next few months, Perisset saved his money and developed a business plan for the Las Vegas driving experience. Once he received his bonus from Nomura in April, he quit to move to the U.S. and devote himself to the new venture.
Now, a decade after that fateful day, Perisset is CEO of Exotics Racing.
The company offers visitors the opportunity to drive one of its 50 high-end cars, including Ferraris, Lamborghinis, Porsches and Aston Martins, on its track at the Las Vegas Motor Speedway.
Exotics Racing books between 100 and 120 visitors a day on average, he said, and employs about 150 people.
Perisset and Thievin settled on Las Vegas as the optimal location because it annually attracts more than 40 million tourists, most of whom come to be entertained. Las Vegas also offered a modern track just a short ride from the Strip.
Perisset said he does not regret that his banking career came to an early end.
"I feel very blessed to do what I do today and to call Las Vegas home. I am making a living from my passion in America,'' he said. "I was never passionate about banking, even though it was very interesting."
Contact Todd Prince at 702-383-0386 or tprince@reviewjournal.com. Follow @toddprincetv on Twitter.