Loads of amenities, including pet spa, coming to South Beach Resort
September 12, 2016 - 3:51 pm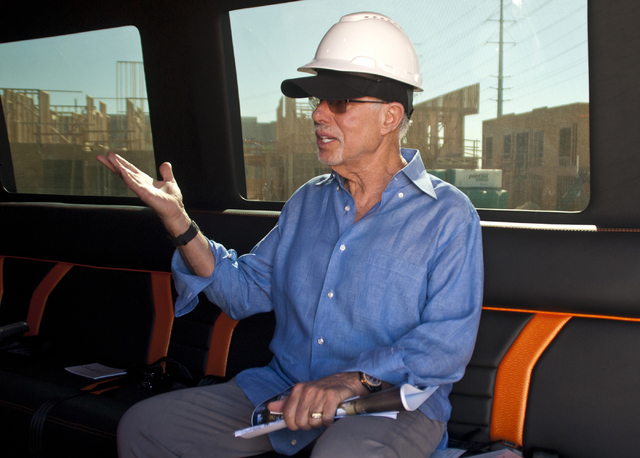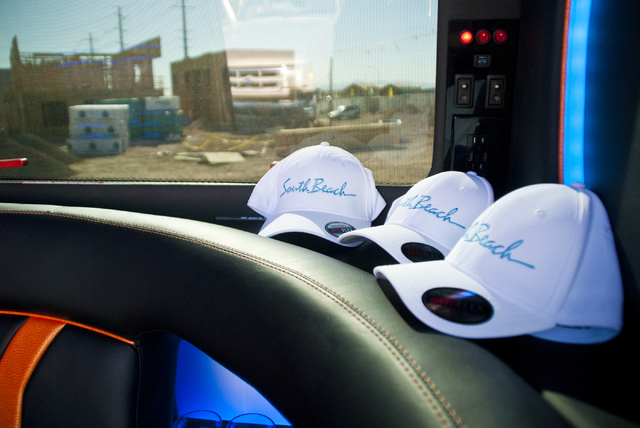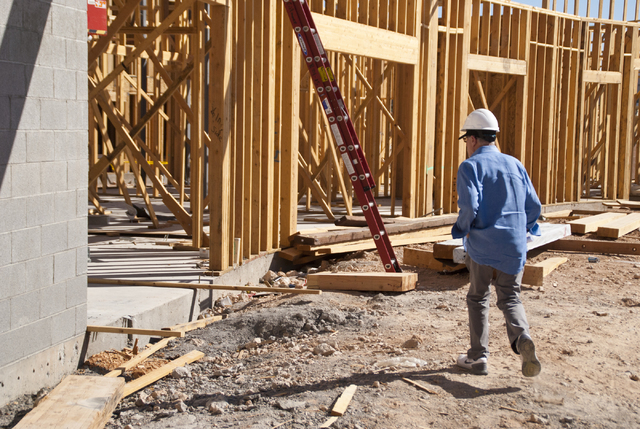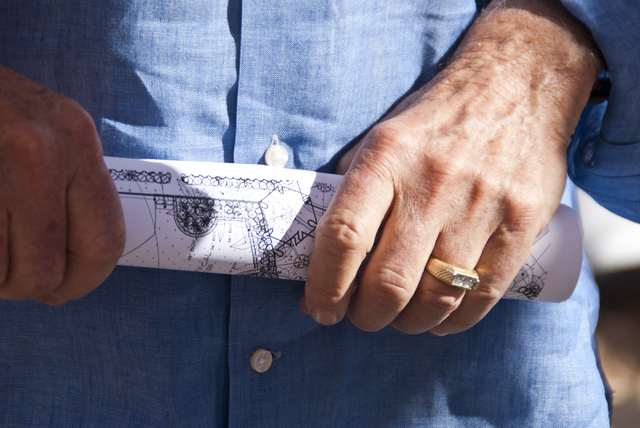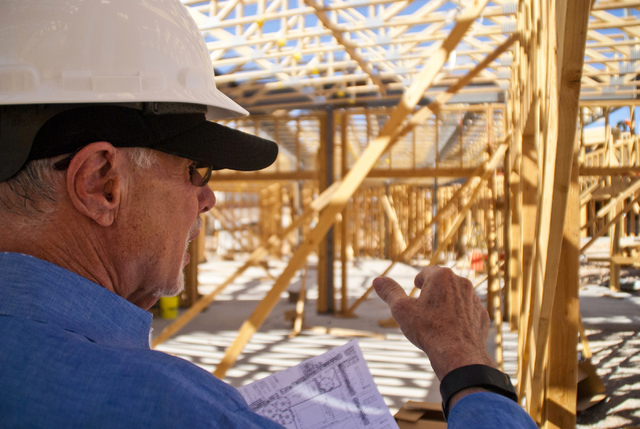 Las Vegas developers have been opening or planning apartment complexes with no shortage of amenities – indoor basketball, yoga studios, poolside cabanas.
Few properties, however, seem to be packing in as many goodies as South Beach Resort.
The 220-unit project, under construction on Russell Road just east of the 215 Beltway, is slated to have an outdoor kitchen and bar; fire pits; a beach volleyball court; parties with DJs; two dog parks and a pet spa; and "social and sports directors" who would organize more than 150 activities, according to management.
"You never have to leave this place – every single thing you could want is here," South Beach developer Bob Schulman said.
An overstatement, perhaps, but the 10-acre project highlights Las Vegas' apartment-construction surge: It's in the southwest valley, offers a lot of perks and plans to charge above-average rents.
Southwest Las Vegas is perhaps the busiest spot in the valley for commercial and residential development, including apartments. Schulman said his group hasn't finalized the rents for South Beach, but for now, they're planning to charge about $1,000 to $2,250 per month. Across Southern Nevada, apartment landlords charged an average $918 per month in the first quarter, according to brokerage firm Colliers International.
Schulman is developing South Beach with the Watt Cos. of Santa Monica, California. They expect to finish by the end of February.
They've also teamed up to develop a 304-unit apartment complex at Southern Highlands and St. Rose parkways, which they plan to open in 2018.
Schulman, a 79-year-old longtime developer who has built houses, apartments, retail and other projects, recently met with the Las Vegas Review-Journal at South Beach. The interview has been edited for length and clarity:
One of the things that struck me about this project was all the planned amenities. I know that's a big trend with other developers, but why do so many?
Answer: We are going after people who want to live a better lifestyle. Our target market is probably people living in the resort corridor, who for many reasons might prefer to live here. We create experience, we create lifestyle.
Most apartment development is in the southwest valley, right around 215 Beltway. Are you worried there is too much?
When the market is terrible, there's no development. When the market is great, people are developing. So the answer's yes and no. Obviously there's more competition, there's more stuff. But we're very comfortable, and we're long term. There's probably 3,000 units being built, but we think we're different.
What was the last apartment complex you developed in Las Vegas?
The last one was 8 or 10 years ago.
What got you interested in getting back into multifamily?
I think multifamily is the future for income-producing properties. I see office as becoming obsolete – people are working from home — and retail will be disrupted for many reasons too. But we foresee huge growth in Las Vegas with T-Mobile Arena, the Convention Center expansion, the hotels.
Do you plan to build this and hold it, or build and sell?
We hold forever.
Unless someone comes along and makes a good offer.
It's always possible, if they pay you twice what it's worth. But Watt has $2 billion worth of income-producing properties. They don't sell.
Have you kept developing all these years, or did you retire or become semi-retired and come back to do this?
That's exactly what I did. I've quit about five times, but it only lasts six months. I see so many friends who are retired, they just don't know what to do with their time. They get sick, they go in the casinos — gambling or whatever they're doing. I'm lucky enough to do the most fun stuff in the world.
As a former homebuilder, do you think homeownership rates will remain low?
The American dream is not going to disappear, but the generations change. There's a shift toward a greater share of renters. I also think price appreciation in homes will be less than what we've seen before – 5 percent growth if you're lucky.