MAGIC fashion trade show lures 85,000 people to Las Vegas
August 15, 2016 - 10:00 pm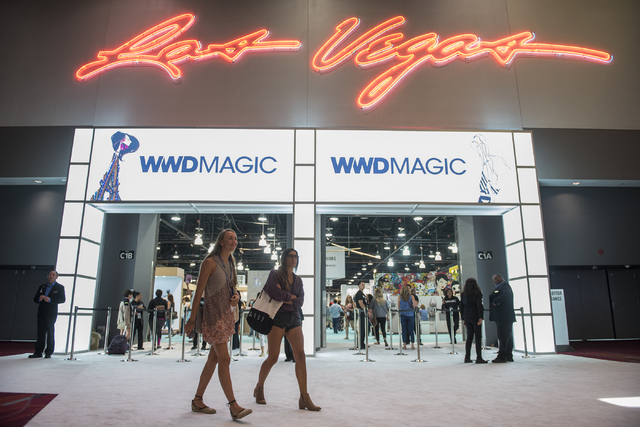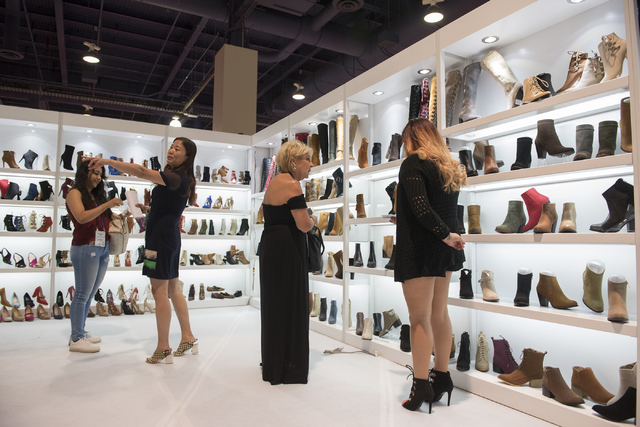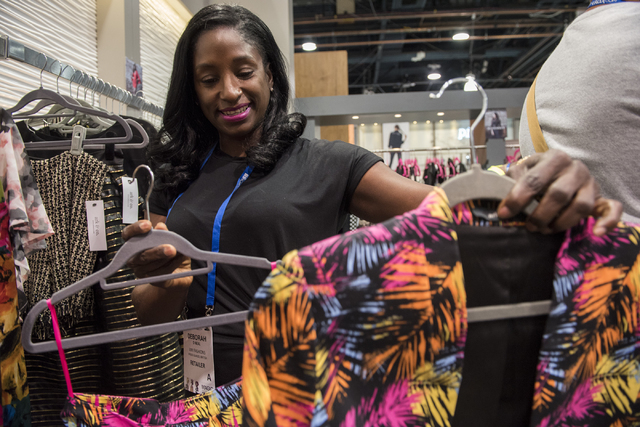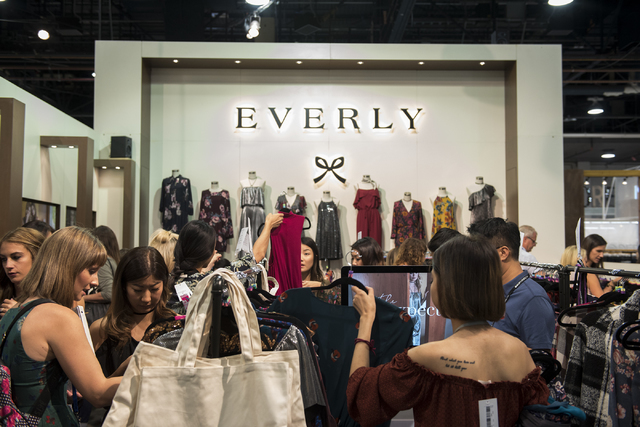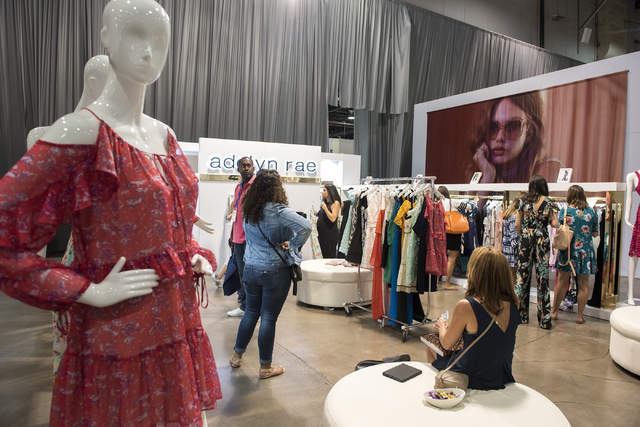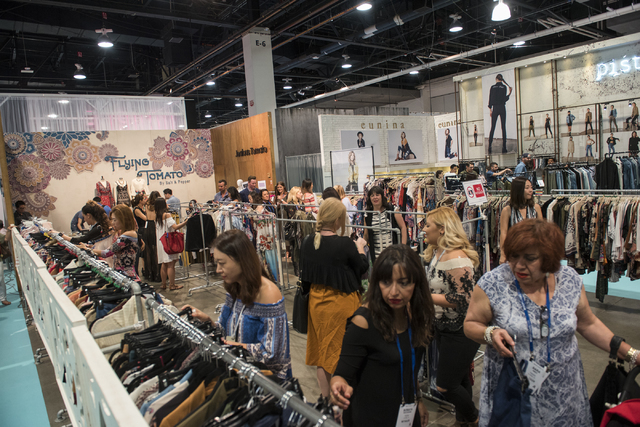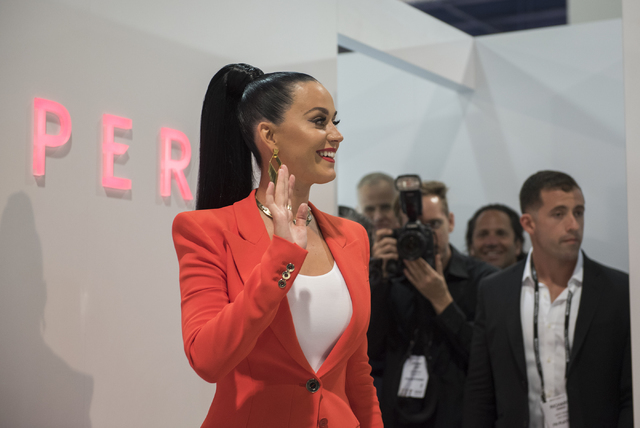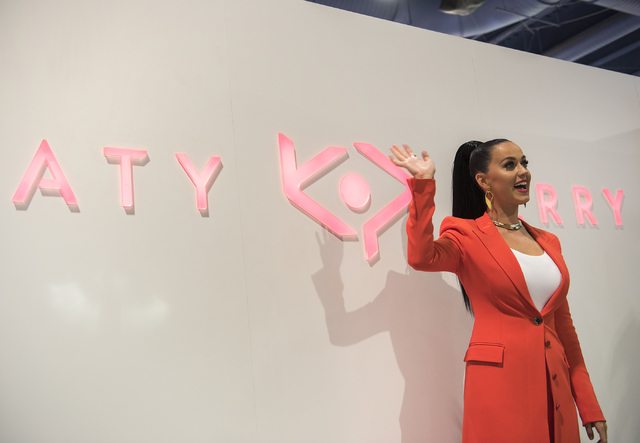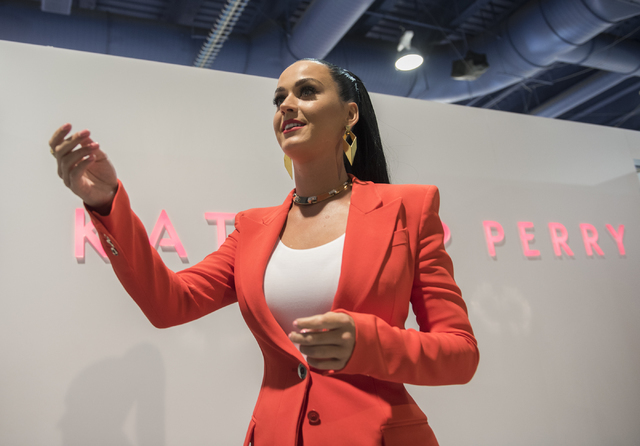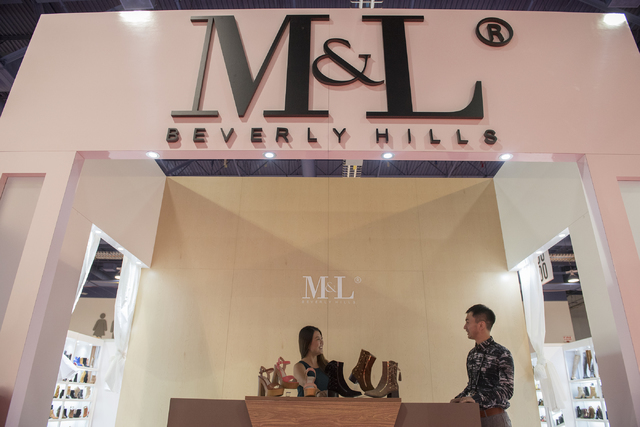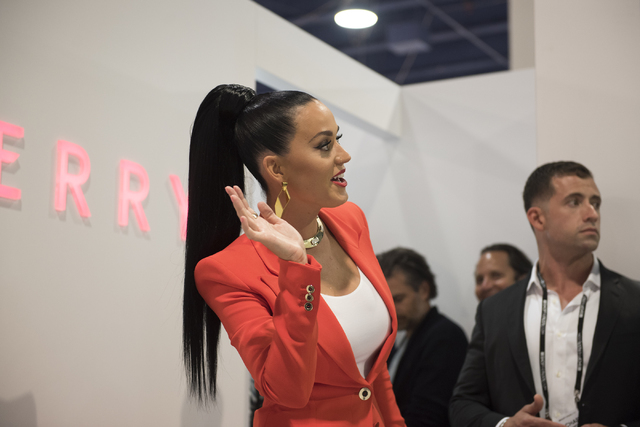 Tens of thousands of visitors have arrived in Las Vegas, but they aren't looking to hit a megajackpot or catch a show.
Rather, they're start-up designers and manufacturers in the fashion industry looking to break through with their new brand of footwear, clothing or accessories. Existing companies that became successful by coming to the fashion trade show currently underway in Las Vegas are looking to expand upon their success.
Called MAGIC for Men's Apparel Guild in California, the fashion trade show is a popular gathering twice a year in Las Vegas. The show that started Monday and runs through Wednesday will bring 85,000 people to town. The February show features the fall and winter fashions, while the August show at the Las Vegas and Mandalay Bay convention centers features fashions for next spring and summer.
This marks the first year attendance for Beverly Hills-based M&L, a 2016 start-up that sells high-end women's shoes, boots and sandals. The designer will use to show to meet with sales reps, owners of boutique stores or online boutiques and sales reps of larger retailers.
"Everyone comes to Las Vegas for the show," said M&L sales rep Teresa Yu. "For us, we're very excited about this show and it's what we need. Being a startup, we want to introduce our brand because we're going to be in the business a long time. We want to be the next hottest selling shoe company in the industry, and this is the place to come and do that."
Los Angeles-based Ark & Co. has been coming to MAGIC since the company opened in 2009. The women's clothing designer and wholesaler uses the show to meet with buyers looking for the latest trends in the shops and stores they represent.
"This is one of our major shows," said Shua So, an account executive for Ark & Co. "We go to Dallas and Atlanta and one in New York. Of the six shows we go to, MAGIC is our bread winner – our No. 1 best show. This is where all our big buyers come and where we generate the most profit."
The account executive declined to say how much in sales is generated by the Las Vegas show except to point out that it's millions of dollars.
"That's why we come here," So said.
But it's not only the exhibitors who get a lot out of the trade show. Distributors are looking for the latest trends and fashions in which they can represent the designers and manufacturers. Sales reps are looking to do the same for the retail stores and boutique shops they represent.
Deborah Reynolds doesn't need a sales rep because the British Virgin Islands resident comes to Las Vegas to buy for her three boutique shops named umi, which sell men's and women's fashions. This is the 22nd year she's come to Las Vegas for MAGIC, a show that's been a Las Vegas staple since 1989. It's important to find the latest fashion trends that people will buy in her shops. On this trip, she was scouting flowery and print dresses.
"I've been coming for 22 years so it's been successful," Reynolds said. "I'm always looking for anything that's trendy. The colors that are very hot are reds and blues. It's the islands so we want comfortable clothing."
But the allure surrounding the MAGIC show is the aspirations of startup companies like JumpStartCSR, a Seattle-based outfit started in 2015 that uses a 3-D printer to create an intelligent footbed inserted into shoes.
The company founder George Gosieski said it has a trial with the U.S. Army and demonstration planned with FIFA, the international governing body of soccer.
The focus of the Las Vegas show, however, is shoe retailers who would have customers put in their shoes a model footbed that after 10 minutes with its inserted software chip gives a readout on the person's body. It shows what's needed in a footbed to deal with muscular and skeletal disorders. The printer creates the footbed with a custom design within two hours, Gosieski said.
"We have focused on the military and clinicians, physical therapists and athletic trainers. But we think retailers can use this as a way of differentiating from competitors and manufacturers can use this for research and development data. Trade shows like this are important way to reach them," he said.