McDonald's premieres touch-screen kiosks at Las Vegas location — VIDEO
Updated March 24, 2017 - 11:00 am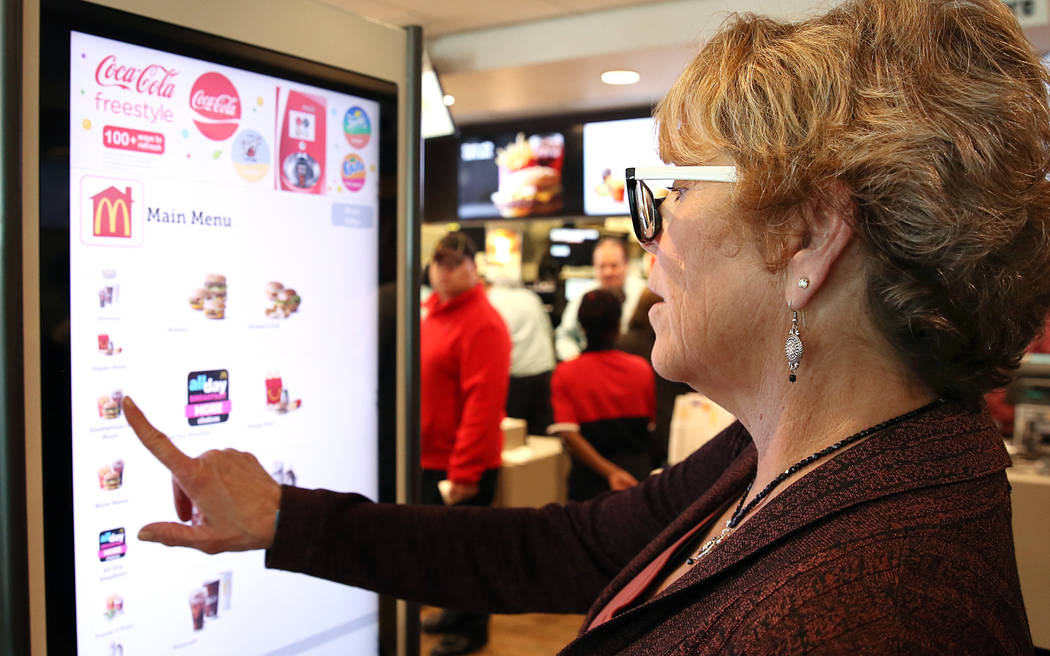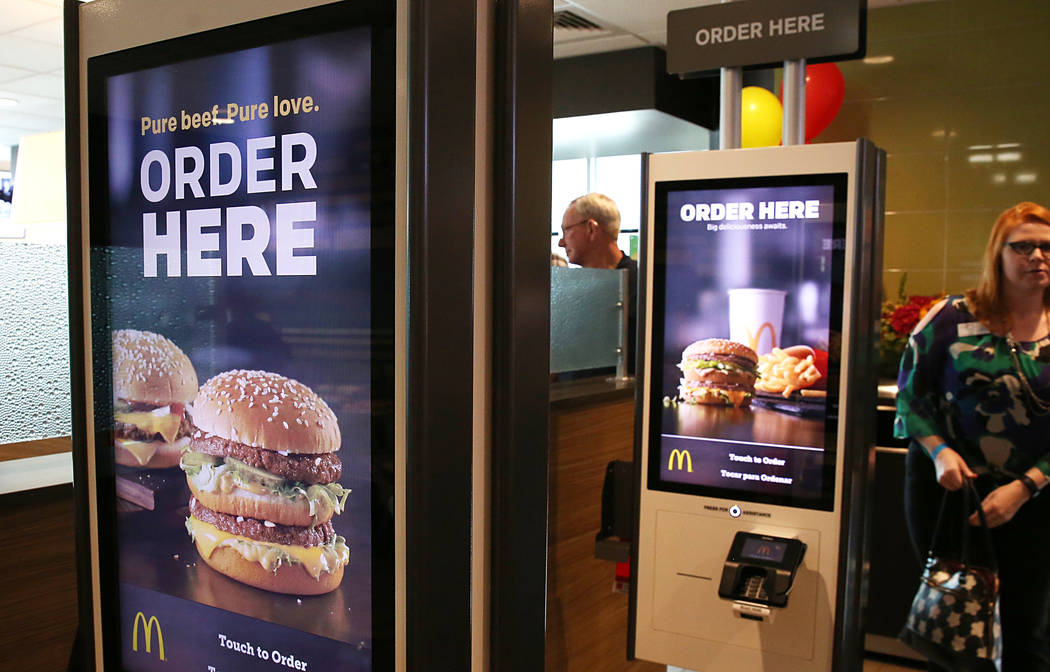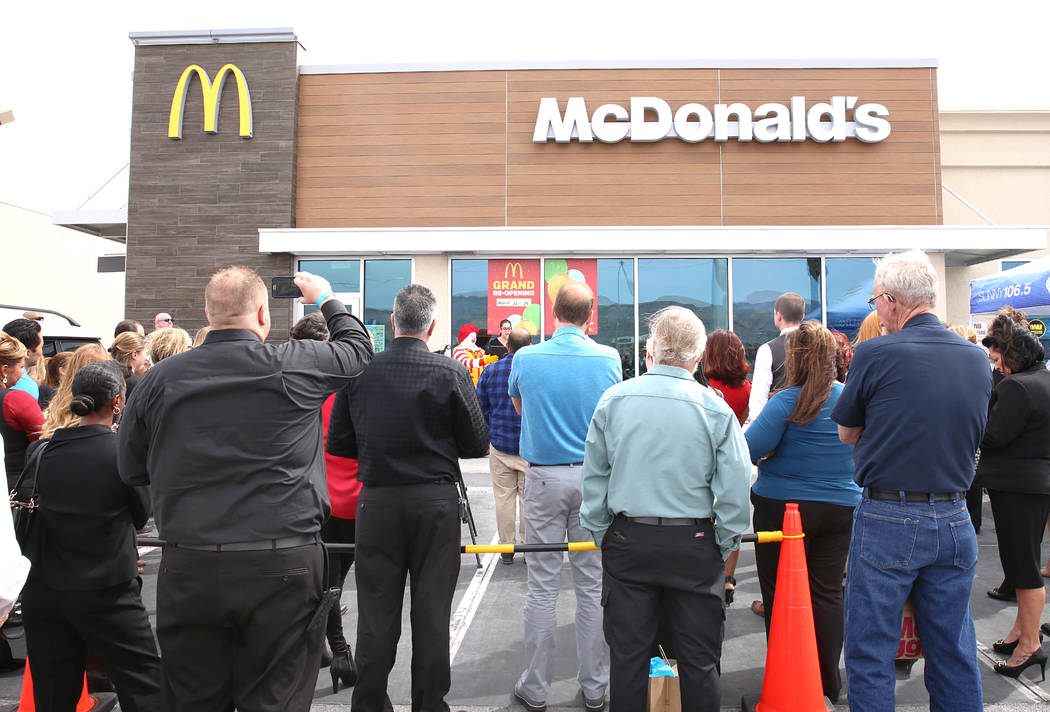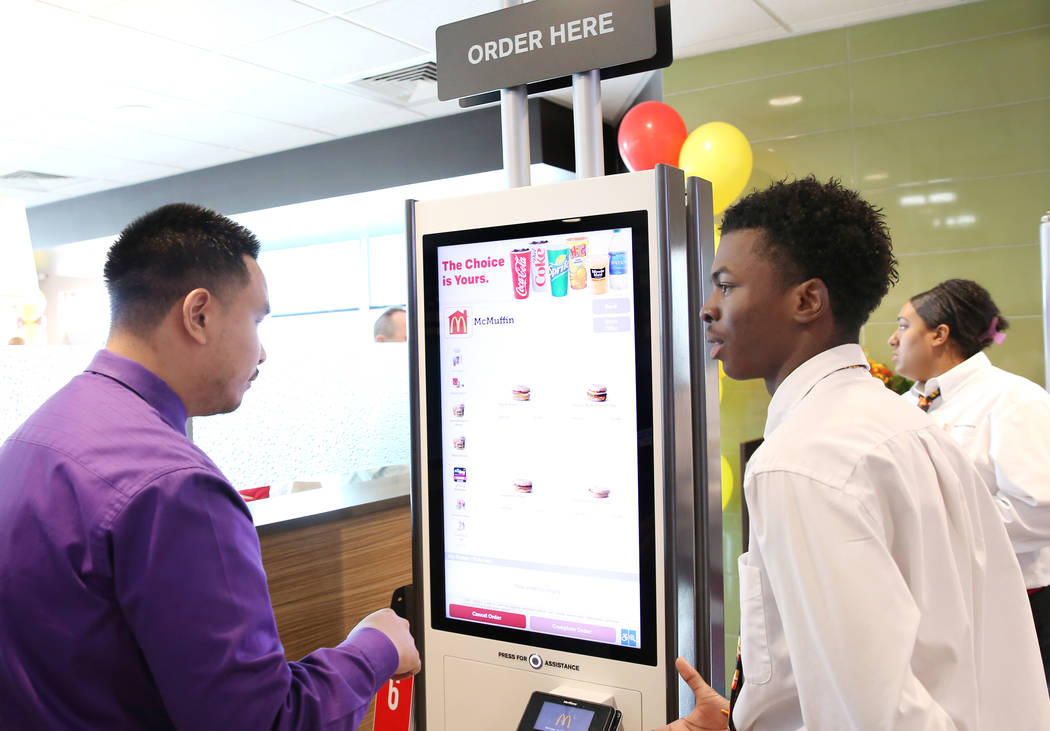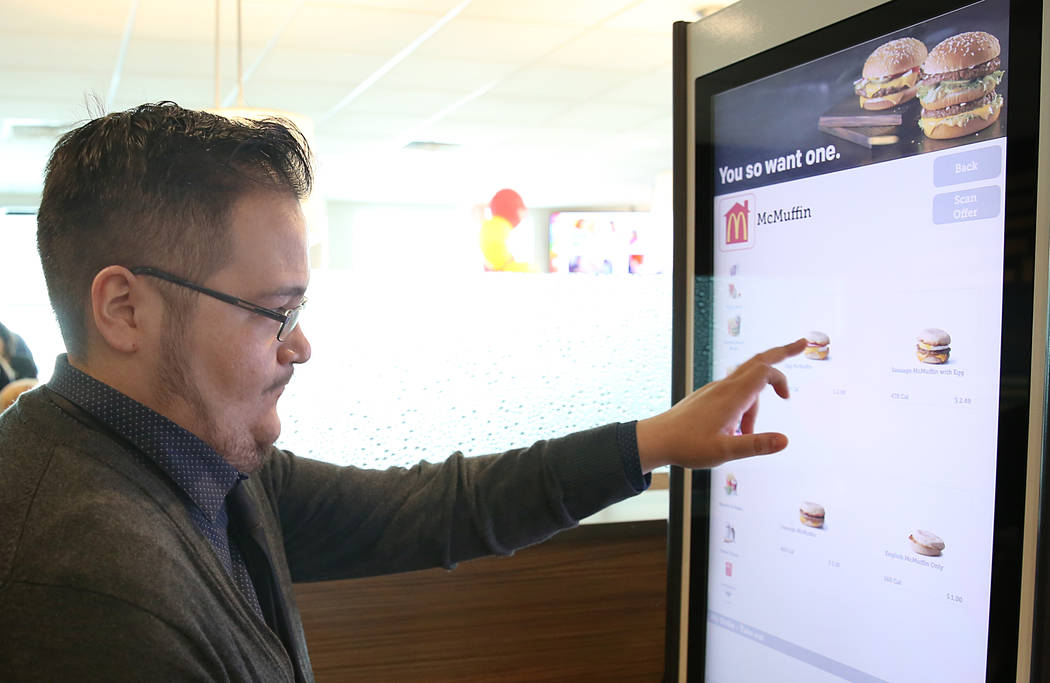 At a familiar restaurant in Spring Valley, employees on Wednesday greeted customers at the doorway. They brought meals to their tables.
And, most importantly, two new kiosks awaited the touch of patron's fingers to process orders for the kitchen staff.
The restaurant is McDonald's.
And the kiosks at the restaurant near the intersection of Sunset and Durango are the first of their kind for a McDonald's in Nevada. They represent a fast-food giant looking for ways to improve service and efficiency through technology, local franchise owner F. Ronald Smith said.
The kiosks are in 2,600 McDonald's restaurants worldwide. Smith said he saw the kiosks in Europe and wanted them in one of his restaurants. The Durango location was up for a remodel, perfect timing for landing the kiosks.
Construction work to activate the kiosks and remodel the restaurant started around January and required the restaurant to close, Smith said. A construction permit issued by the county in December details $420,000 worth of work updating the exterior, access for customers with disabilities, relocating a wall, adding kiosks and rearranging the kitchen.
"It's the modern age," Smith said. "It was important to me that we be at the forefront with this technology."
Smith has been a franchise owner with McDonald's since 1993. He previously worked in sales and marketing with AT&T and IBM.
He now has 13 locations in the Las Vegas Valley. The kiosks will roll out into other locations throughout the area over time.
Eventually, McDonald's will allow customers to place orders through a cellphone app, he said. The app may even let McDonald's know when a customer is close enough to start preparing the customer's food. The company has also partnered with Uber in some markets to deliver their food.
The company's investment in technology should not worry fast-food workers, Smith said. Like ATMs and retail banking, a new kiosk will not replace the need for human manpower.
And the new host positions will require workerscome to interviews with people skills, not just experience on a cash register and with cooking equipment, he said.
McDonald's moves reflect a need to recapture a share of fast-food customers. Earlier this month, the company said it has lost 500 million customer transactions in the U.S. since 2012.
Contact Wade Tyler Millward at wmillward@reviewjournal.com or 702-383-4602. Follow @wademillward on Twitter.