Mercedes-Benz first to bring autonomous tech to Nevada's roads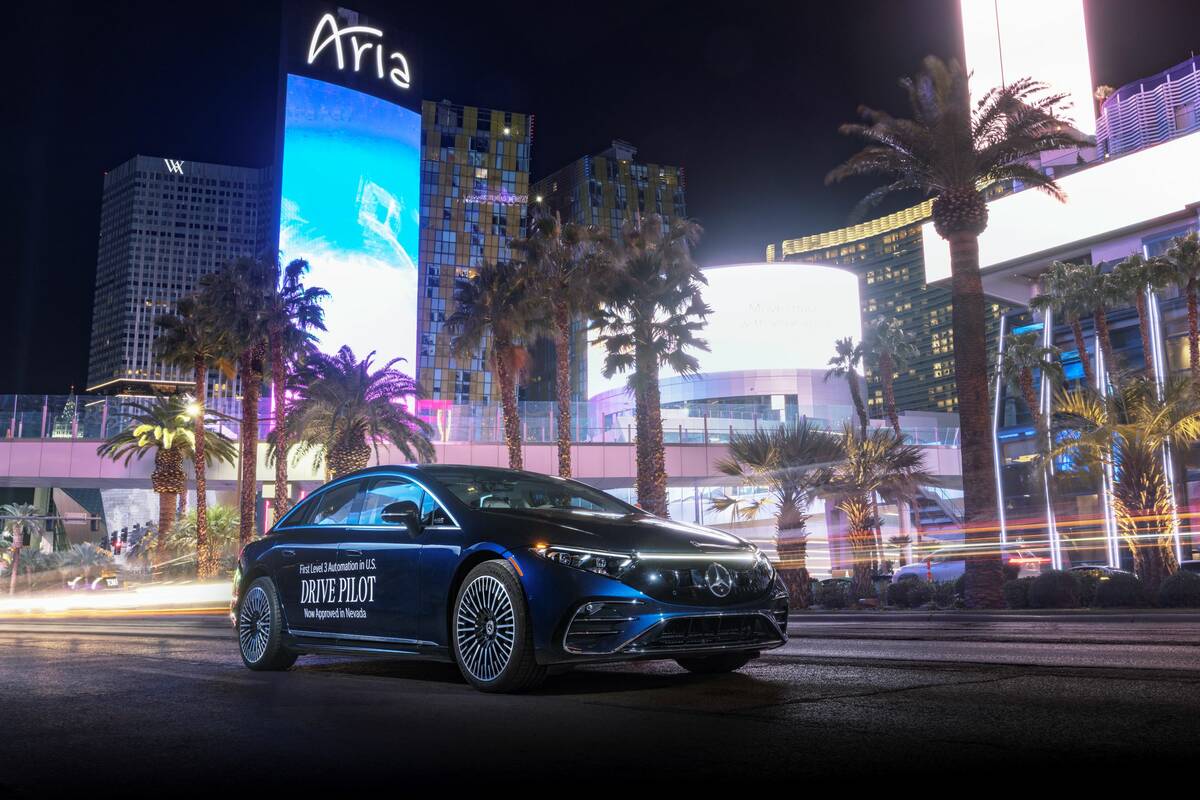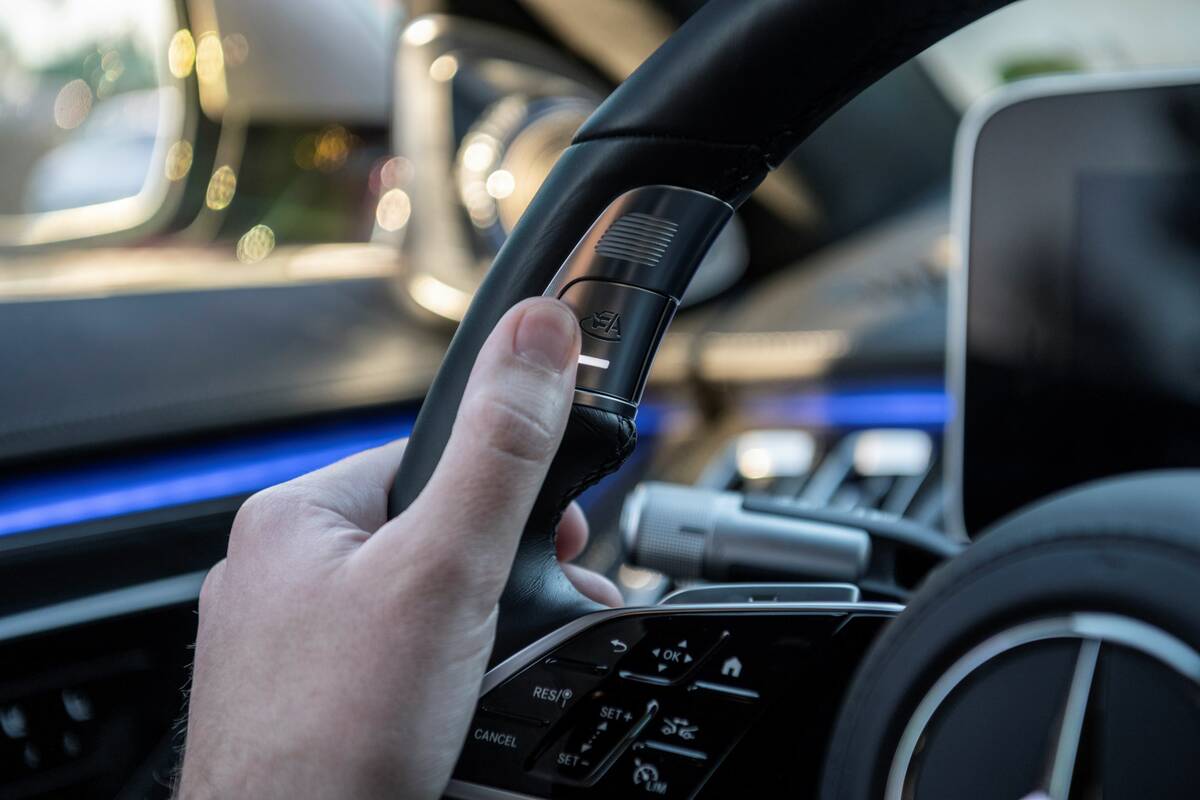 Thanks to Nevada, luxury automaker Mercedes-Benz became the first car company in the U.S. to receive a certification for a Level Three autonomous vehicle, which allows a car to operate itself under certain conditions.
The company announced last month that it was able to self-certify its Drive Pilot system to be used in Nevada. The system can control the speed of a vehicle, interpret certain traffic signs and react to some obstructions in the road without the help of a driver.
Drive Pilot will be available as an option for its 2024 S-Class and EQS Sedan models, with customer deliveries starting in the second half of 2023, according to Mercedes.
Nevada has earned a reputation for having a friendly regulatory environment for autonomous vehicle technology, with the state first allowing these type of vehicles in 2011. It was part of the reason why Mercedes chose to pursue its Level Three system in Nevada, according to Lucas Bolster, principal engineer for automated driving at Mercedes-Benz North America.
"The fact that they had a framework for what needs to be achieved to deploy the Level Three system on the market basically gave us the confidence to develop the system for deployment there," Bolster said.
Nevada law allows for autonomous vehicle companies to operate their systems in the state as long as the operator submits a certificate of compliance to the Department of Motor Vehicles. These compliance certificates are completed by the companies and the DMV doesn't certify or test the vehicles, according to Kevin Malone, public information officer for the DMV.
"Nevada law allows all automation levels to operate on public streets," Malone said in an emailed statement. "Mercedes has certified that their technology meets the Nevada 'minimal risk condition' requirement, that requires Level Three or higher 'fully autonomous' vehicles to be able to stop if there is a malfunction in the system."
Malone declined to share names of other companies that are pursuing Level Three technology in the state since Nevada law requires the DMV to keep the certification status of autonomous vehicle companies confidential.
Six levels of autonomous vehicle standards
SAE International, formerly Society of Automotive Engineers, lists six levels for its autonomous vehicle standards. Level Zero is no automation and Level Five is a car that is fully autonomous under all road and traffic conditions.
Level Three crosses an important threshold since it's the first level that allows a driver to give up control of the car.
"It is certainly a significant stride in moving towards autonomous vehicles," Shashi Nambisan, director of UNLV's Transportation Research Center, said.
But Nambisan said achieving Level Five may be "years, if not a decade" away, since the technology needs to be able to handle all types of road and weather conditions.
"There are substantial hurdles to overcome, in terms of moving away from an environment where you have very well defined road infrastructure and weather conditions to all sorts of road and weather conditions," Nambisan said.
Bolster said its Drive Pilot system still requires a person in the driver's seat, who can take control of the car if needed. And drivers can switch to the Level Three system under specific circumstances such as during the day and if the speed of surrounding traffic is at or less than 40 miles per hour.
"(Drivers) are responsible for remaining able and alert to requests for intervention and to respond to those requests. They can't be sleeping," he said.
But Bolster said there are certain features drivers can do while a car is using its Drive Pilot system.
"We unlock certain functionalities on the infotainment system that would normally be blocked in driving, such as web browser, video in motion, things like that," he said.
Bolster said the technology is mostly for people who run into traffic jams on the highway during their daily commutes, but there are plans to continue advancing the system.
"The current system, for example, doesn't operate at night, it doesn't operate above 40 miles per hour, so those could be natural places for expansion," he said.
Contact Sean Hemmersmeier at shemmersmeier@reviewjournal.com. Follow @seanhemmers34 on Twitter.