MGM Resorts Foundation puts money where mission is
November 18, 2014 - 1:17 pm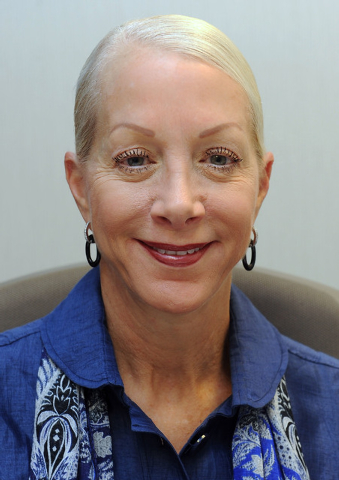 MGM Resorts International is one of the largest and highest profile Las Vegas corporations.
And the MGM Resorts Foundation enjoys similar status. MGM started the 501 (c) 3 in 2002 to help its employees give back to the community.
Since its inception, the Foundation has raised $59 million. Donations now average almost $5 million a year.
Not too long ago, corporate philanthropy was a little discussed area of business, a sort of social responsibility that was handled far from the media spotlight.
Today, corporate philanthropy is celebrated and acknowledged as much for the boost it gives communities as for the boost it provides in attracting investors and achieving transparency for both stockholders and the public.
MGM Resorts advanced the profile of its philanthropic endeavors in June, 2013, when it named Shelley Gitomer as its new vice president of philanthropy and corporate engagement. She brings more than 30 years of experience in philanthropy and fundraising, including 10 at the Nevada Cancer Institute.
"Philanthropy is part of our social responsibility initiative which is something we do because it's the right thing to do but also we recognize there are business benefits," said Gitomer. "The health of our business is directly tied to the wellbeing of the communities in which we operate," she continued.
At the heart of the MGM Resorts Foundation's efforts are MGM employees' financial donations. Those contributions have reached more than 1,400 different organizations through the Employee Giving Program.
Last year, those employee contributions surpassed $4.7 million. Through its corporate charitable giving program, MGM Resorts donated an additional sum of about $6 million, divided among corporate cash contributions and in-kind donations.
"Even through the recession, the corporation gave back to the community and that's when they needed it the most," Gitomer said.
Examples of community services supported by the Foundation's grants, include public education programs, recovery and counseling programs, hunger relief and development programs for at-risk youth.
Approximately 51 percent of employees donate money, she explained. MGM Resorts provides the infrastructure for the Employee Giving Program, so that every dollar employees donate will go to the charity of the employee's choice.
Sherry Maatta, assistant director of attractions at Circus Circus, brings a unique perspective to her role on the grants committee for the MGM Resorts Foundation. She's responsible for about 300 employees yet finds time to volunteer on a weekly basis, logging more than 200 hours in the first nine month of this year. She also donates funds to the MGM Resorts Foundation.
"I believe in leading by example," she said.
Food drives are one of the ways in which MGM employees unite to support a local cause. Last year, MGM employees were recognized for their efforts in collecting 921,000 pounds of food for the Las Vegas food bank Three Square.
Matthew Muldoon, a representative from Three Square, said that MGM has been a long-term partner. Because of the amount of help received from MGM's efforts, Three Square now "has a volunteer room with their [MGM] name on it," he said.
Food is brought into the volunteer room, where it is sorted, and organized for redistribution. Muldoon said the efforts of MGM employees has "expanded into contributions from individual employees. They donate countless number of hours… that helps maintain our efficiency." The hours of volunteer work make it possible for Three Square to operate with a 7 percent overhead, meaning 93 cents out of each dollar goes directly toward feeding people.
On Nov. 24, MGM is holding a special program at Three Square to announce the total amount of food raised during this year's food drive. The exact totals are being kept under wraps and will be revealed during the ceremony. High level executives and property presidents are expected to attend. Awards will be given to the property's which raised the most food donations and MGM volunteers will join Three Square immediately following the announcement in sorting some of the food provided.
MGM also recently donated $250,000 to the Nevada Military Support Alliance to help build Nevada's first Fisher House. The Fisher House project is a network of homes located at major military and VA medical centers where military and veterans' families can stay at no cost while a loved one is receiving treatment.
In addition, Jim Murren, chairman and CEO of MGM Resorts, and his wife, Heather, matched the company donation with a personal $250,000 contribution. The project still needs $1 million to reach its goal of opening the Fisher House in 2015.