MGM Resorts has seemingly insatiable demand for convention space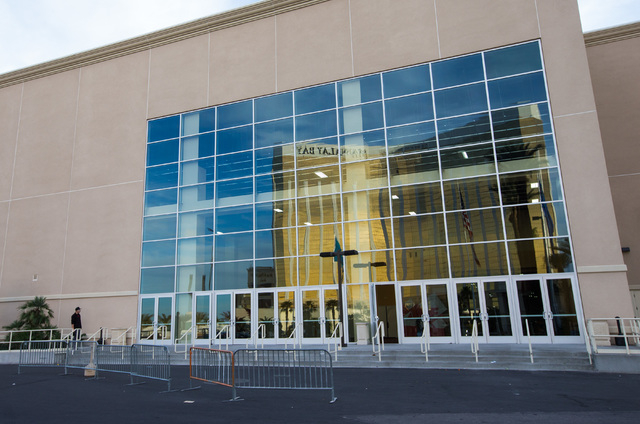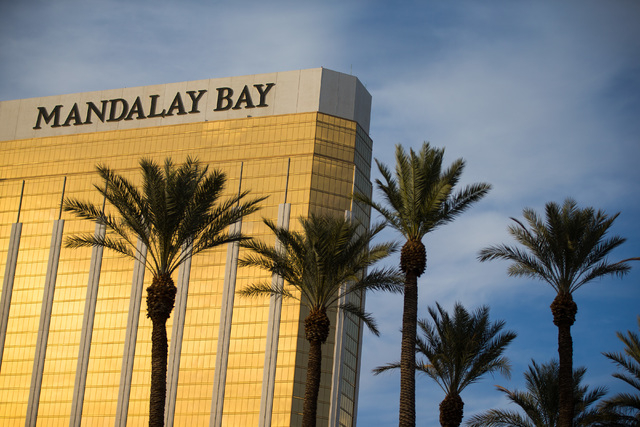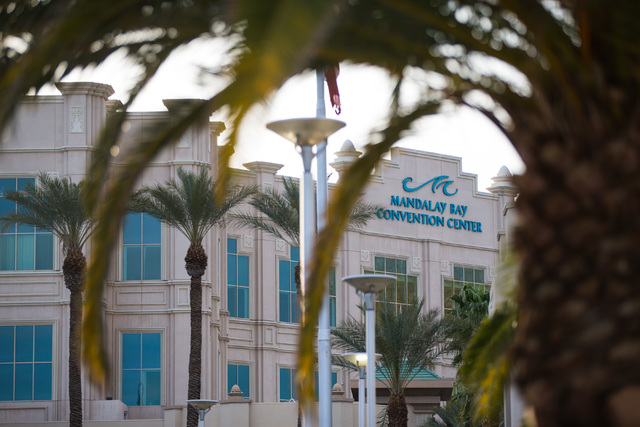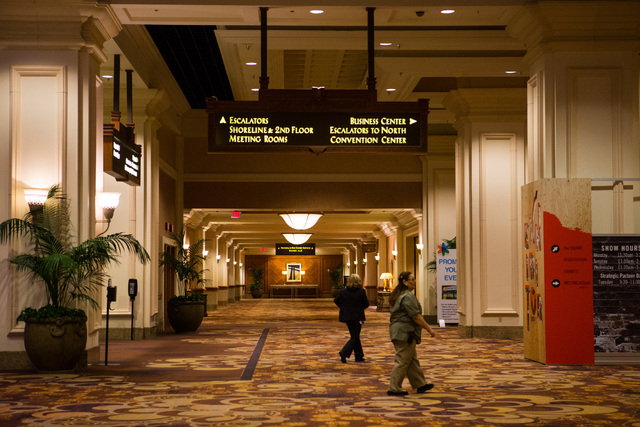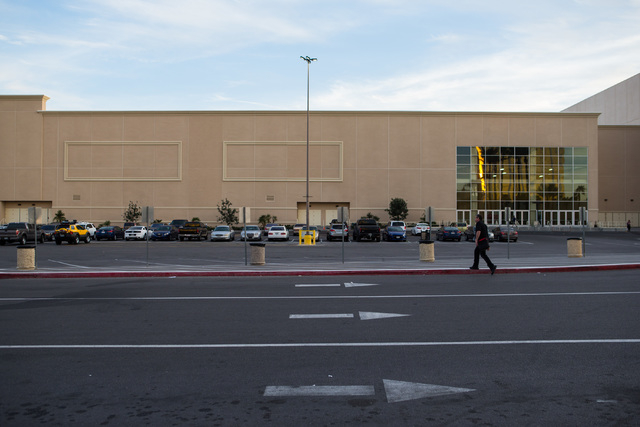 MGM Resorts International operates more than 3 million square feet of convention and meeting space on the Strip.
And it's not enough.
The company opened a 350,000-square-foot expansion to the Mandalay Bay complex last year and will add 200,000 square feet of meeting space to Aria by 2018.
It's still not enough.
MGM Chairman and CEO Jim Murren said a master plan reviewing where convention facilities can be added or expanded at the company's 10 Strip resorts is expected to be completed this spring. Bellagio, MGM Grand and Luxor, based on their footprints, figure to be targeted.
But it's still not enough.
Murren, during an interview following MGM's fourth-quarter and year-end earnings release last month, said Las Vegas needs to stay ahead of the game when it comes to developing convention and meeting facilities. Chicago, New York, Atlanta and Orlando, Florida, are building convention complexes that look to steal business from the Strip and MGM.
He repeated points made during a keynote address in January at the Las Vegas Metro Chamber of Commerce's Preview event: The Las Vegas Convention Center needs to be expanded if the city hopes to retain the large-scale trade shows and events that fill many of the Strip's hotel rooms annually.
Murren backs the Las Vegas Convention and Visitors Authority's plan to convert the former Riviera site into a multibillion-dollar state-of-the-art convention and trade show complex.
"It's a fantasy to believe these conventions won't go someplace else unless we leverage our strengths here in Las Vegas," Murren said.
Murren's viewpoint is not shared by Las Vegas Sands Corp., which sees the Convention Center as a direct competitor to private enterprise and the use of room-tax revenue to build on the Riviera site as inappropriate.
Murren, however, said Strip casinos also need to grow their convention space. MGM, he said, is doing its part.
Last year, 18.5 percent of the total occupied room nights associated with MGM's nearly 41,000 hotel rooms on the Strip were used by convention and meetings guests. A year earlier, the figure was 17 percent. Company officials hope to meet or exceed that mark this year. MGM has booked $500 million in new conventions and meetings for 2016 and 2017.
"Throughout the year, our sales and yield teams have done an outstanding job of maximizing our convention space to reach this all-time record high in convention room occupied nights," MGM Chief Financial Officer Dan D'Arrigo said. "And I think they are just getting started."
Mandalay Bay's expansion gives the complex 2 million total square feet and 1.1 million square feet for exhibit space, improving its North American rankings from seventh to fifth in total square footage and from 11th to fifth in total exhibit space.
The facility is still third in size in Las Vegas behind the Las Vegas Convention Center and the Sands Expo and Convention Center.
Meanwhile, the planned Aria expansion will give CityCenter's centerpiece property 500,000 total square feet of meeting space.
"We have solidified our position here in Las Vegas as the destination choice for large-scale meetings and conventions," Murren said. "We saw that the convention business was coming back to Las Vegas. We wanted to keep ahead of demand, and we are very confident in our ability to fill and, in fact, outgrow that space over the next couple of years."
Convention and meeting business has allowed MGM Resorts, and other Strip gaming companies, to increase average daily hotel room rates and grow revenue per available room, which is a nontraditional figure analysts use to track profitability.
As the recession slips further in the background, MGM Resorts is slowly creeping back to the peak levels of 2007. Murren said the company's Strip resorts are 7 percent below the highest-ever average daily room rates and 10 percent beneath the revenue per available room totals.
"We clearly have room to grow," he said.
The signs are pointing in a positive direction. Las Vegas welcomed a record 42.3 million visitors in 2015, and passenger counts at McCarran International Airport were the highest since 2008. Also, convention attendance in Las Vegas increased 13.4 percent even with a 3.6 percent drop in the number of shows and meetings hosted.
Wall Street is in agreement.
Macquarie Securities gaming analyst Chad Beynon said MGM Resorts "doesn't expect a slowdown" in visitation, which gives the company an opportunity to "price up" its hotel rooms while growing both gaming and nongaming revenue.
Credit Suisse gaming analyst Joel Simkins said MGM was "well-positioned" to benefit from its continued investment on the Strip.
"We felt that MGM was hitting on all cylinders from a lodging/nongaming perspective as the market benefits from consumer stability and strong corporate demand," Simkins said.
Murren said Mandalay Bay will exceed its current capacity in a short time, which is one reason MGM Resorts is looking at expansion opportunities. He pointed to the company's new 20,000-seat T-Mobile Arena, which opens in April, as another venue that will bring new business to Las Vegas.
"The real story is about strength in the nongaming side of the business," Union Gaming Group analyst Christopher Jones said. "Between the Mandalay Bay refresh and convention expansion, the T-Mobile Arena and the Aria convention center expansion, MGM is essentially doubling down on this being the story for years to come."
Las Vegas isn't expected to see any new resorts or hotel capacity added at least through 2018 or 2019, which benefits MGM, Murren said.
"We have literally no new supply growth in the near-term, unlike many major markets here in the U.S.," Murren said. "That, of course, helps the home team, and MGM is the home team."
The Review-Journal is owned by a limited liability company owned by the family of Sands chairman and CEO Sheldon Adelson.
Contact reporter Howard Stutz at hstutz@reviewjournal.com or 702-477-3871. Find @howardstutz on Twitter.