Nevada awaits jobs recovery in construction, other key areas
August 22, 2017 - 8:00 am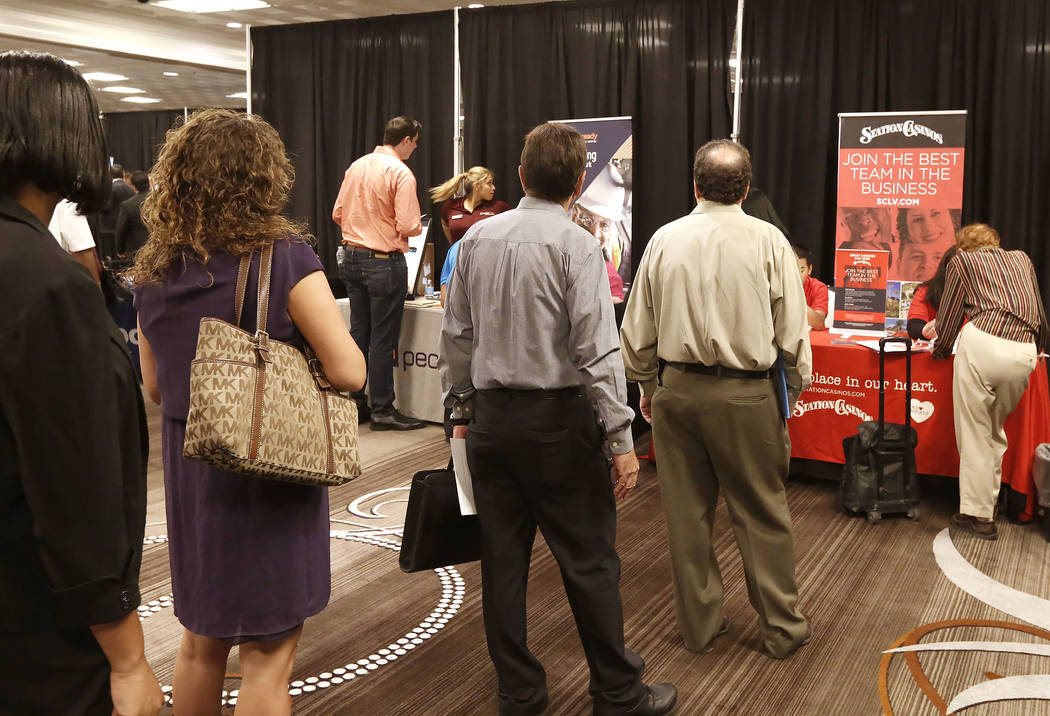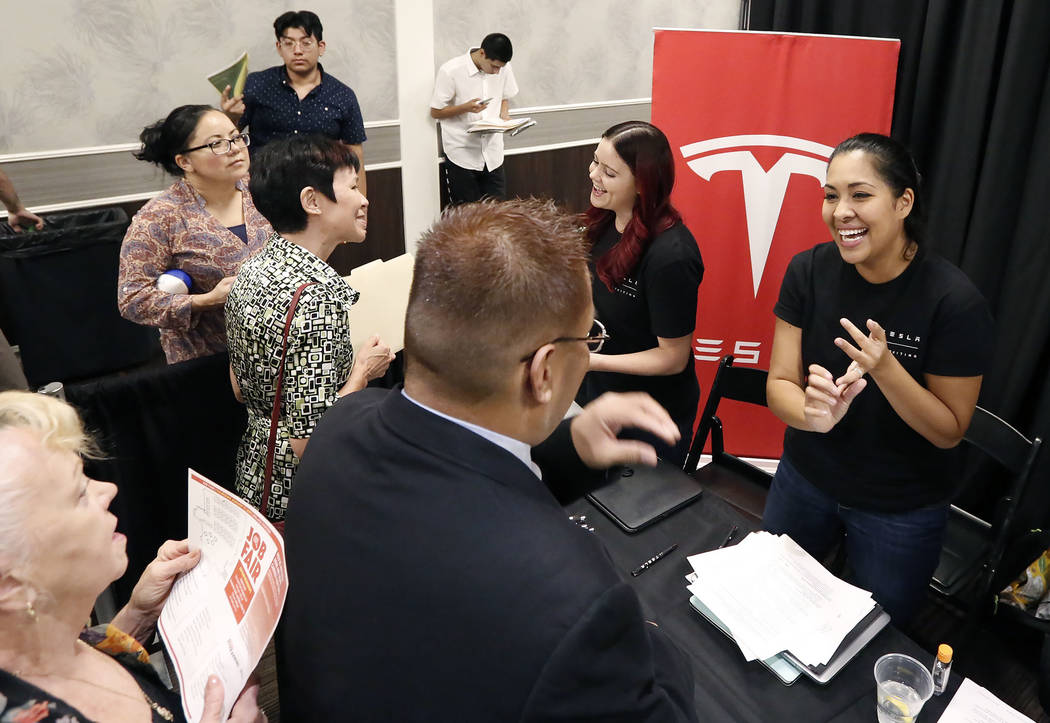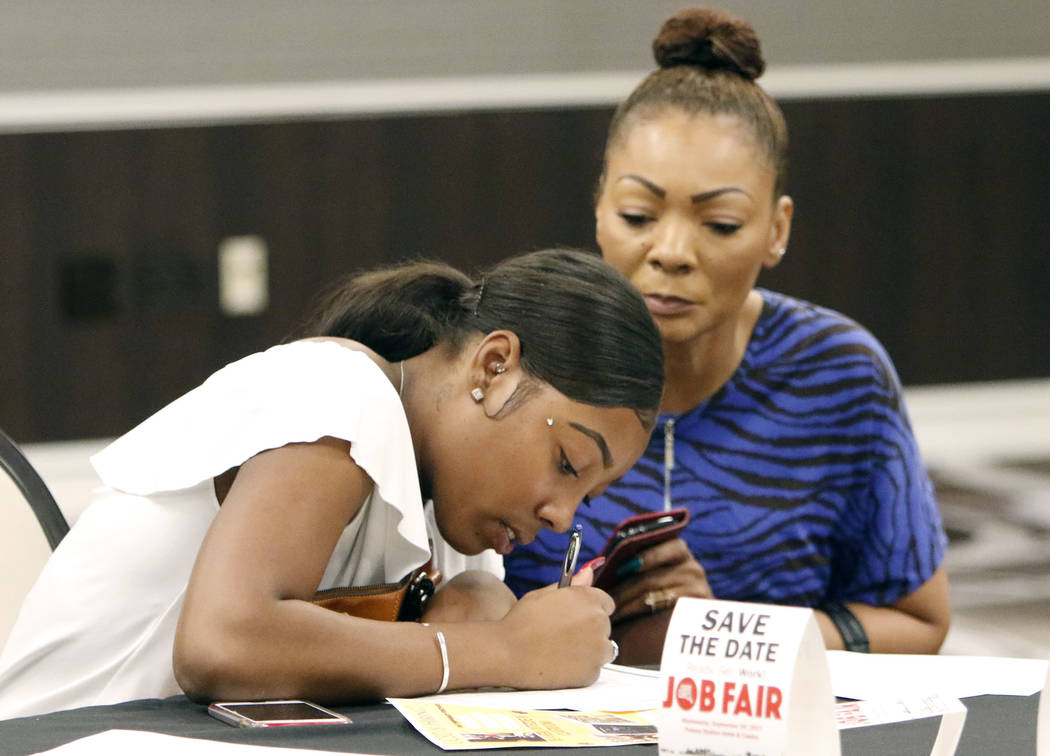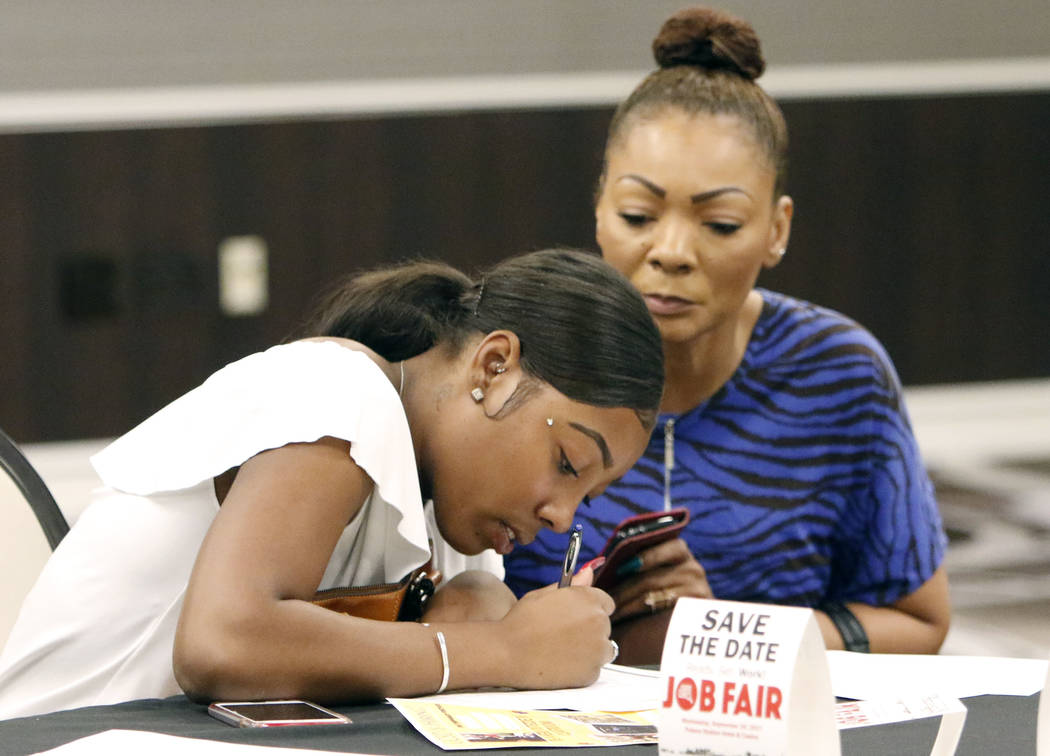 Nevada retains an unemployment rate below 5 percent, but still awaits recovery in information, manufacturing and construction jobs.
So say the latest numbers from the state's Department of Employment, Training and Rehabilitation.
The state posted an unemployment rate of 4.8 percent for July, the latest month available. The state's unemployment rate has hovered around 4.7 percent for the past three months.
In July, the state added 5,300 seasonally adjusted jobs, 74 percent of those jobs in the private sector.
Year over year, the state saw an increase of 35,700 jobs, a 2.7 percent increase compared to the nation's year-over-year growth of 1.5 percent. The state's job gain rate has beaten the nation's every month over the past five years, according to the state report released Aug. 16.
Most of the jobs gained between July 2016 and July 2017 were in professional and business services, which as of July had passed its pre-recession peak for total jobs.
The only sector to lose jobs was information, which includes telecommunications which is at 89.3 percent of its pre-recession peak.
Financial services has just about recovered at 96.4 percent and manufacturing is at 89 percent of the amount of jobs posted at the state's pre-recession peak.
Financial services throughout the U.S., however, has bested pre-recession levels, unlike in Nevada.
Construction remains at 58.5 percent of its pre-recession peak, which was unsustainable anyway, according to the report. From 2001 to 2017, economic activity in construction decreased by $2.6 billion, or 33 percent.
The U.S., by comparison, declined in construction economic activity by 3.1 percent. The U.S. has also recovered 89 percent of its construction jobs since the pre-recession peak compared to Nevada's 58.5 percent.
Investments in residential, commercial and resorts construction have helped the state's construction sector, Applied Analysis principal Brian Gordon said.
"The tightening labor market is also likely to lead to increased wages going forward," Gordon said.
The jobs report for states reflects the steady job gains in a recovery from the Great Recession that has entered its ninth year. The overall unemployment rate fell to 4.3 percent last month as employers added 209,000.
Several states saw strong job growth between June and July. California added 82,600 jobs. Florida gained 32,700. Pennsylvania saw hiring of 29,000.
North Dakota's unemployment rate fell to 2.2 percent, a record low. Tennessee's rate of 3.4 percent is also a record low for that state.
Alaska's unemployment rate of 7 percent is the nation's highest, followed by New Mexico at 6.3 percent.
The Associated Press contributed to this report. Contact Wade Tyler Millward at wmillward@reviewjournal.com or 702-383-4602. Follow @wademillward on Twitter.