New Costco in Henderson expected to open spring 2018
February 9, 2017 - 4:36 pm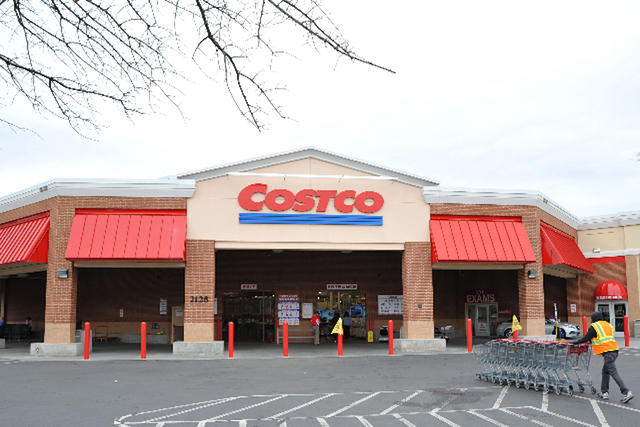 The developer for the future second Costco location in Henderson expects a spring 2018 opening.
That's according to Joe Kennedy of J.A. Kennedy, developer of the planned St. Rose Square shopping center, which will house the Costco.
Kennedy's shopping center is near St. Rose Parkway and Amigo Street in the southwestern part of the city, near the executive airport and M Resort.
Construction will start later this year on the nearly 150,000-square-foot warehouse store. A crafts retailer is also expected for the shopping center, Kennedy said. The second anchor store will have a nearly 60,000-square-foot space.
"We're looking forward to breaking ground in the second quarter of 2017," he said.
The last movement in the project for the wholesale retailer was a traffic study submitted to the city in September, Henderson spokesman Keith Paul said.
The next step is a submitted engineering plan before the city considers issuing construction permits, Paul said.
A representative with the Issaquah, Wash., company declined to go into specifics about the new location.
Costco's existing Henderson location at 791 Marks St. would be about 13 miles away.
Other Costco locations in the valley are at the following:
— 6555 N. Decatur Blvd., near the intersection with Rome Boulevard
— 801 S. Pavilion Center Drive, near the intersection with Charleston Boulevard
— 222 S. Martin L. King Blvd., near the intersection with Alta Drive
Review-Journal writer Eli Segall contributed to this report. Contact Wade Tyler Millward at 702-383-4602 or wmillward@reviewjournal.com. Follow @wademillward on Twitter.