New Fanatics center in North Las Vegas cranks out sporting goods
August 21, 2017 - 3:00 pm
Updated August 21, 2017 - 5:39 pm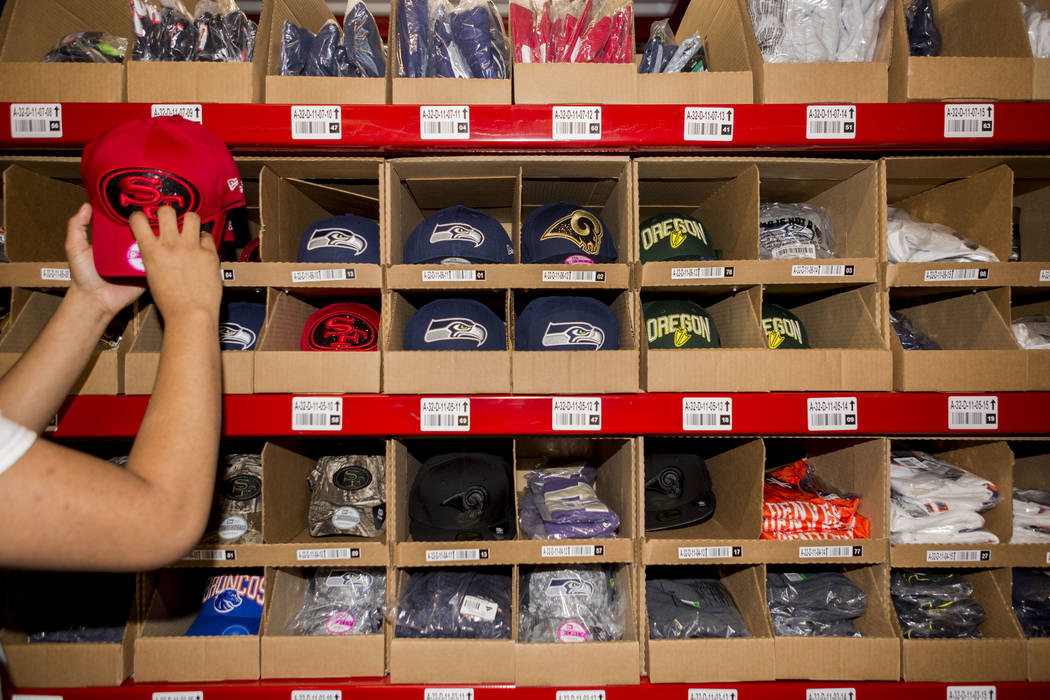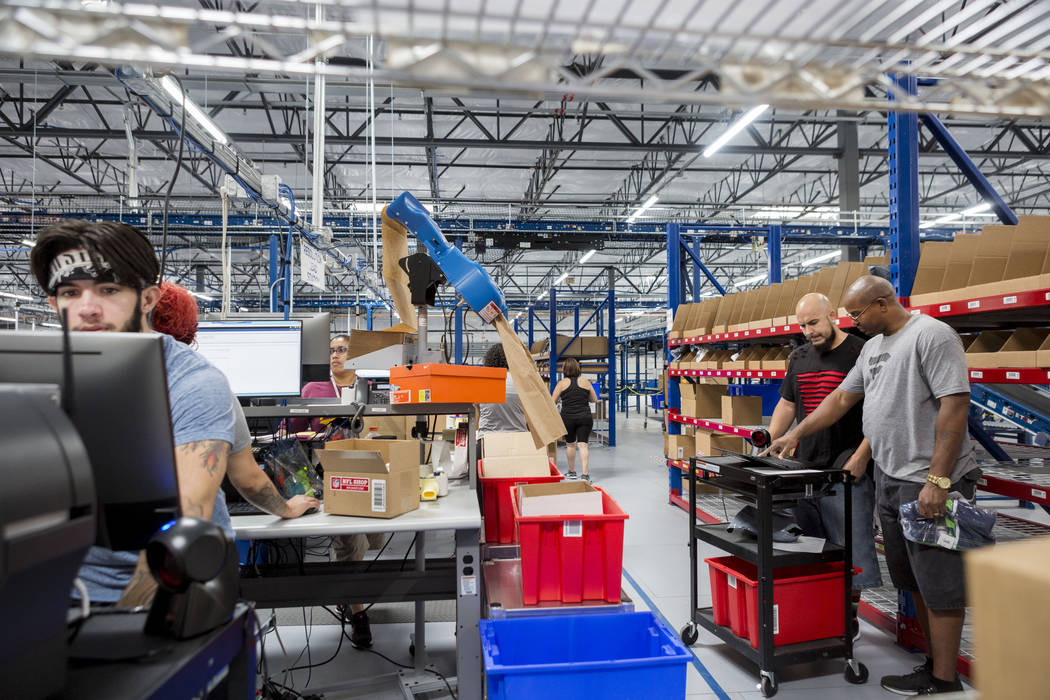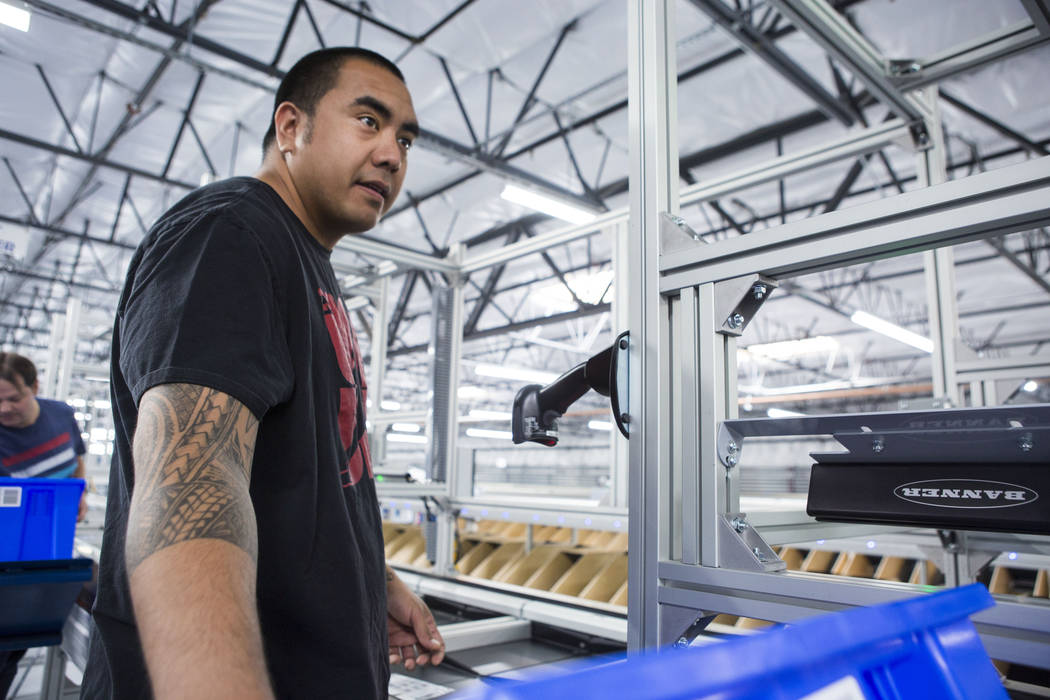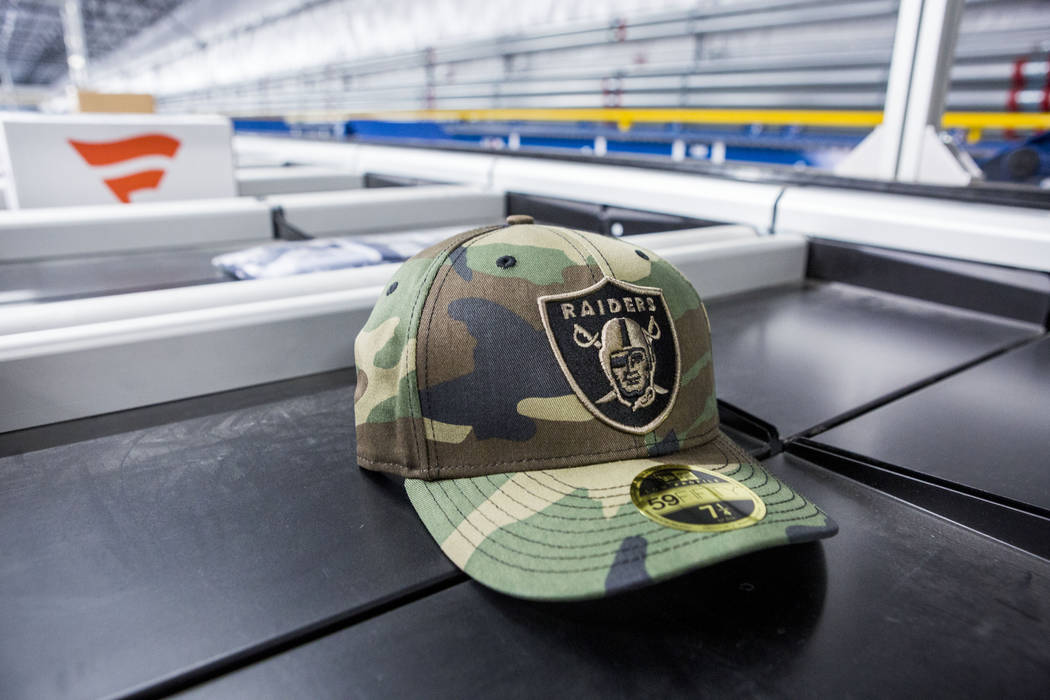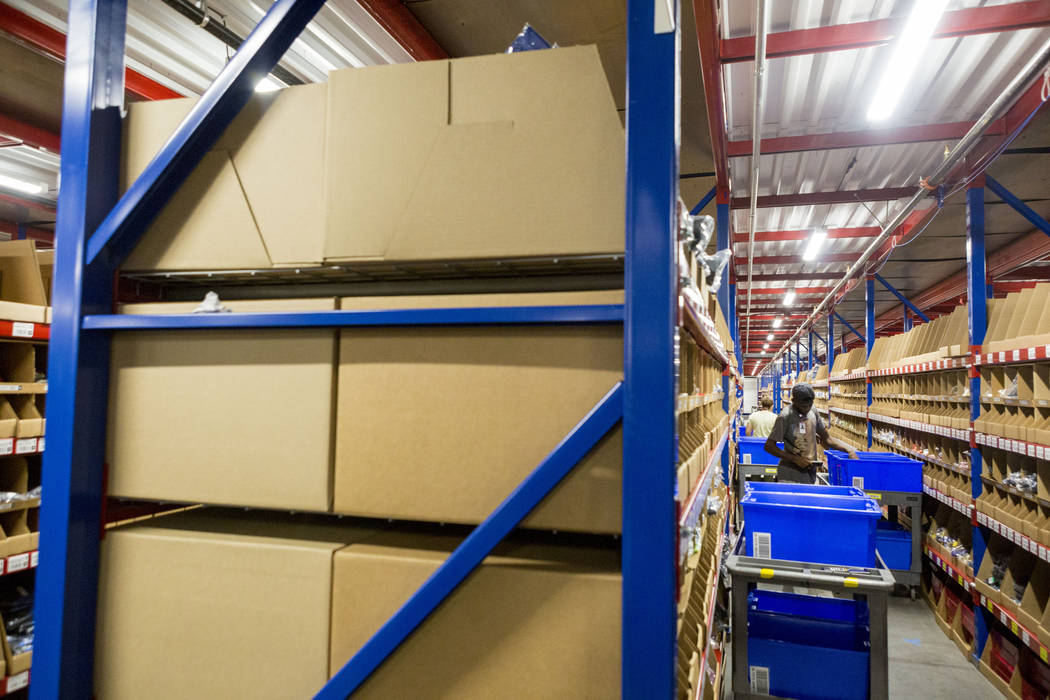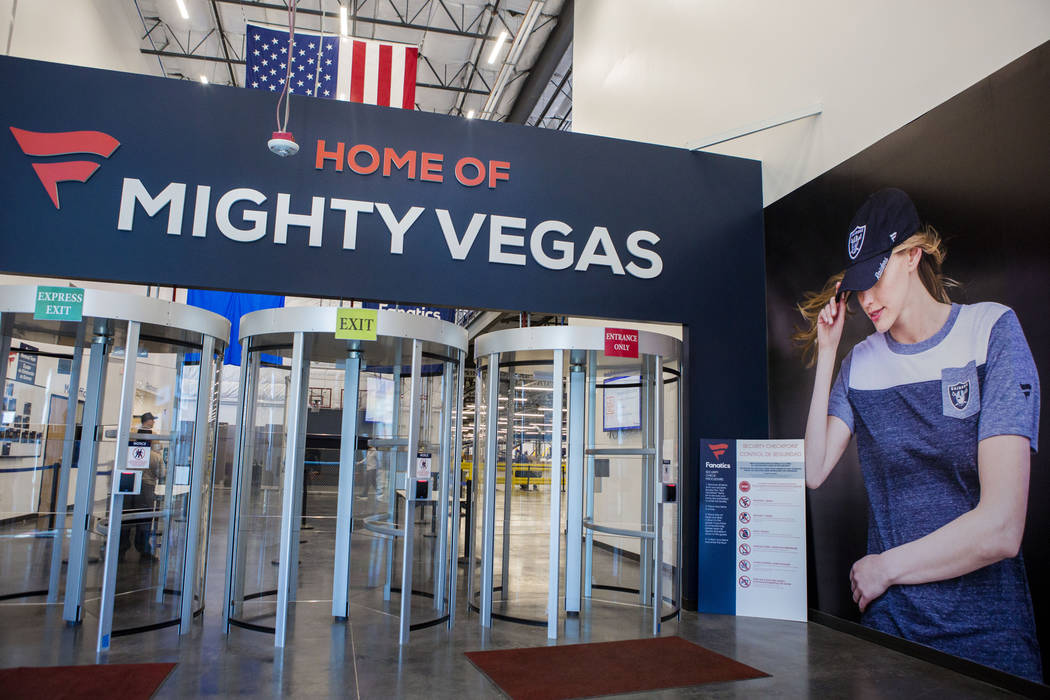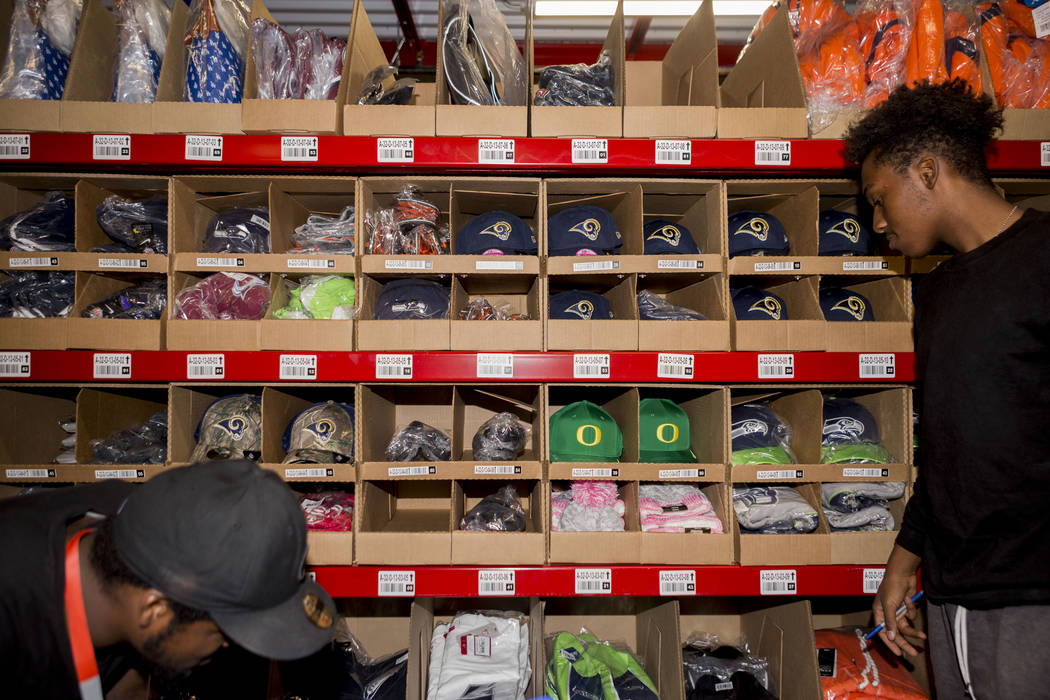 Stand beside the whirring conveyor belt system that spans the new 400,000-square-foot Fanatics distribution center in North Las Vegas and you see what merchandise sports fans demand.
Black Vegas Golden Knights hats. Orange Denver Broncos shirts. A $100 NHL Stanley Cup-shaped popcorn maker.
"An employee once told me we work inside the world's largest man cave," distribution center manager Aaron Hill said.
The online retailer's local center became operational in July and still has room for employees, said Lonnie Phillips, Fanatics' chief customer officer.
The center will house about 300 employees, 30 of which transferred from existing Fanatics operations, Phillips said.
Industrial health
Fanatics is part of a group of companies disproving fears about demand for industrial space in the valley.
According to real estate firm Colliers' second-quarter research and forecast report for Las Vegas, the valley can lease around 9 million square feet of new warehouse and distribution space in one year.
"We thought that warehouse/distribution vacancy would be nudging upwards over the course of 2017," according to the report. "But at mid-year this does not look to be the case."
Job fairs for companies like Fanatics, its neighbor Amazon and the incoming Honest Co. are expected to help the valley replenish the 2,600 jobs lost in transportation and warehousing from April 2016 to April 2017.
Colliers predicts the valley's vacancy rate will stay below 6 percent by year's end, which the company considered a healthy number.
Westward ho
The distribution center is part of Fanatics' plan to reduce shipping times in the Western United States, the region responsible for a quarter of the company's business, Phillips said.
Instead of delivery in at least three days to the West Coast, deliveries will take one or two days. Millions of products branded for teams west of the Rocky Mountains will pass through the North Las Vegas building.
The building benefited from combining the best of the company's existing distribution centers, plus a $100 million investment in technology at all Fanatics centers.
The company was founded in 1995 and bought by billionaire entrepreneur Michael Rubin in 2011. Over the years, Fanatics has grown to sell officially licensed merchandise for 700 teams in multiple leagues.
Fanatics controls the online sales websites of major professional sports leagues, three major sports media brands and more than 200 collegiate and professional team properties.
"We see branded toasters and branded cornhole," Phillips said, referring to a game-day lawn game where players toss bags into holes on raised platforms. "We've seen an increased interest in hard goods."
Fan recognition
A spiral conveyor belt carries goods to the various floors inside the center. One side of the building handles unpackaging and sorting of goods coming in. Another preps items for shipping to sports fans.
The center operates two shifts a day seven days a week, with the possibility for a third shift and space for greater build-out, Hill said.
Known as a seller to other retailers, Fanatics now desires familiarity among the many sports fans who unknowingly buy goods from the company, Phillips said.
The 2017-2018 NHL season is the first for the Fanatics logo to replace Adidas on adult-sized replica jerseys. Plus, the Fanatics logo on its North Las Vegas building is easily seen from Interstate 15.
The company decided on North Las Vegas in part because of a nearly $800,000 package of tax incentives offered by the state plus a large labor pool, Phillips said.
Hill has lived in the Las Vegas Valley for about four years and previously helped to manage the local distribution center for apparel and home goods company TJX.
Contact Wade Tyler Millward at wmillward@reviewjournal.com or 702-383-4602. Follow @wademillward on Twitter.