New process for drone operators begins Monday
August 28, 2016 - 3:44 pm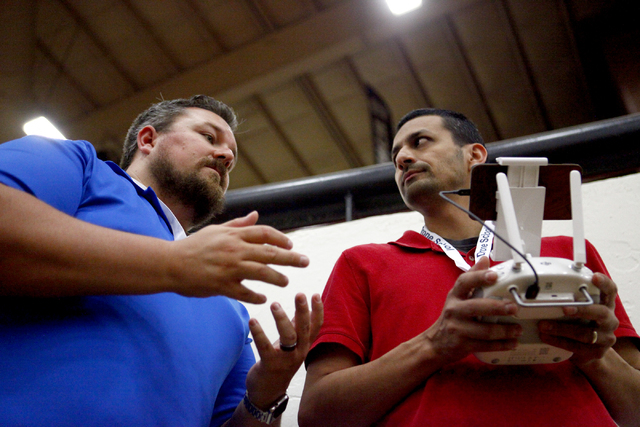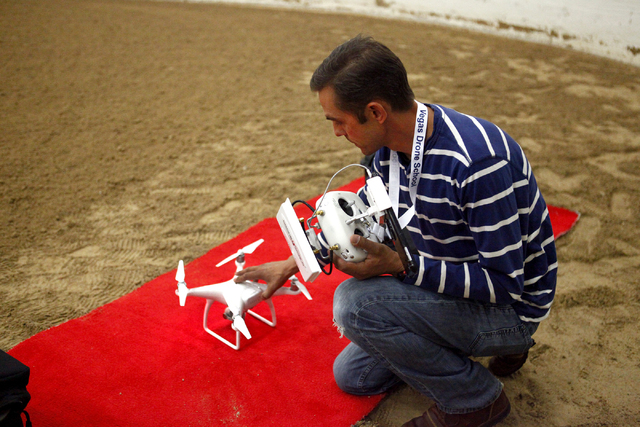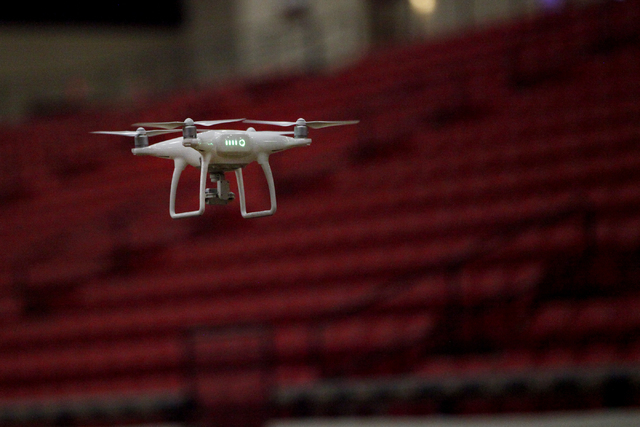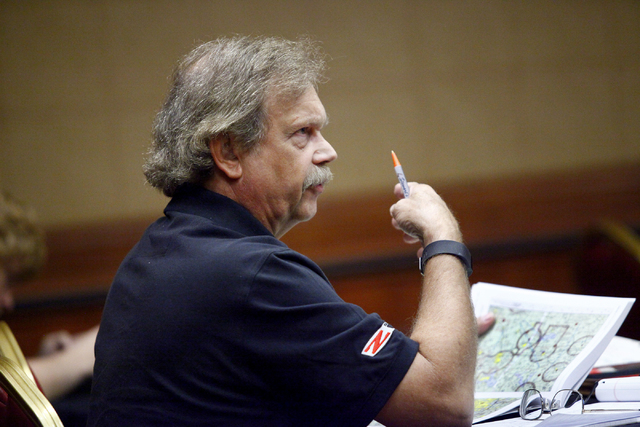 "Cover your butt." That's the message that Marcus Rabinowitz took home from a four-day test prep class offered by Las Vegas-based aerospace and remote sensing services company AviSight. The course will ultimately result in Rabinowitz's certificate to operate a commercial drone.
The Federal Aviation Administration completed a regulation June 21, known as the Part 107 small rules, for commercial drones weighing less than 55 pounds. Starting Monday, commercial drone operators will be able to go through a process similar to a licensing exam, instead of obtaining a pilot's license, in order to operate a drone.
"Flight planning is what's going to keep you out of trouble," AviSight Director of Training Gary Buzel said to a class of seven aspiring drone operators on Tuesday. "Flight planning is going to keep you out of airspace that you shouldn't be in; it's also going to keep you out of weather conditions that you're not supposed to be in."
He and AviSight's vice president of technology, William O'Donnell, told students to prepare for pushback. As commercial drone operators get approved to fly, for example, more Realtors may begin using drones to do real-estate photography and neighbors may not like or understand what drones are doing above their homes, they said.
"You, as drone pilots, you will have to do the due diligence," O'Donnell said. "If you know you're in the right and you've done everything legally and you're flying legally and safely you might have to do the extra leg work of making sure you're not just getting pushback because people don't understand the laws."
The test will not be easy, O'Donnell told the Review-Journal.
"The FAA is changing the landscape from what they have been used to for the past 60 years, with having an actual qualified pilot and the x mount of hours that you have to have to normally fly a plane," he said.
Since commercial drone operators are sharing airspace with manned aircraft, albeit under 400 feet, drone operators have to carry the same responsibly as a manned aircraft pilot, Buzel said.
Upon passing the knowledge test, Rabinowitz will get a certificate of successful completion of examination and then have up to one year to take that CSCE to be verified by a certified flight instructor, an FAA field office, or designated pilot examiner. After getting his CSCE verified, Rabinowitz then must submit his paperwork to a local FAA field office to get a license, which the FAA calls a remote airman certificate with a small UAS (unmanned aerial system) rating, that will be valid for two years. He and others will have to pass knowledge tests every two years in order to renew that certification.
Rabinowitz came from Reno to Las Vegas for AviSight's four-day test prep class and said he has had no previous aviation training. He is learning how to operate a drone for his employer, a casino that he did not want to name. He plans to use the drone to take exterior photographs of the building and "maybe for some of the video art that we do," he said.
The FAA will begin issuing the knowledge tests on Monday at six FAA-approved testing centers in Nevada.
"There are only a handful of FAA-approved testing centers here in Las Vegas so there's going to be a backlog," Buzel said. "We are urging our students to make their (test-taking) appointments now."
Contact Nicole Raz at nraz@reviewjournal.com or 702-380-4512. Follow @JournalistNikki on Twitter.