Nightclub & Bar Show draws 39,000 conventiongoers — PHOTOS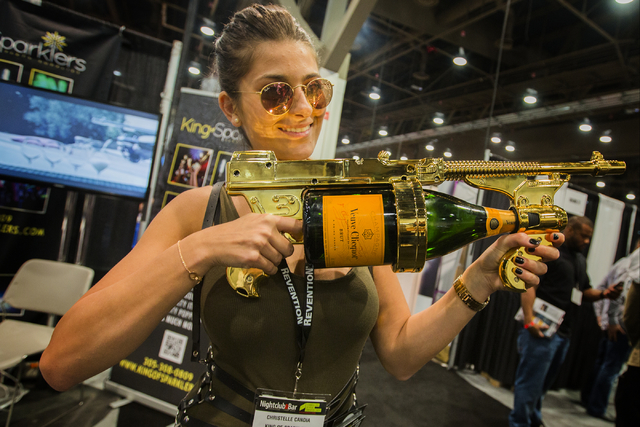 The Nightclub & Bar Show, which runs Monday through Wednesday, is billed as offering "the best in bar and nightclub management techniques."
Its promoters also promise new and innovative ideas to jump-start a business.
Sessions on Monday included such topics as "Pouring with Speed and Accuracy" and "The Craft Beer Phenomenon: What to Expect Next."
Nightlife excursions for conventiongoers included locales such as Hyde at Bellagio, XS at Encore and the Gold Spike in downtown Las Vegas.
The show is being held at the Las Vegas Convention Center.
An estimated 39,000 people were expected.