Some businesses still offer Las Vegas shooting survivors free help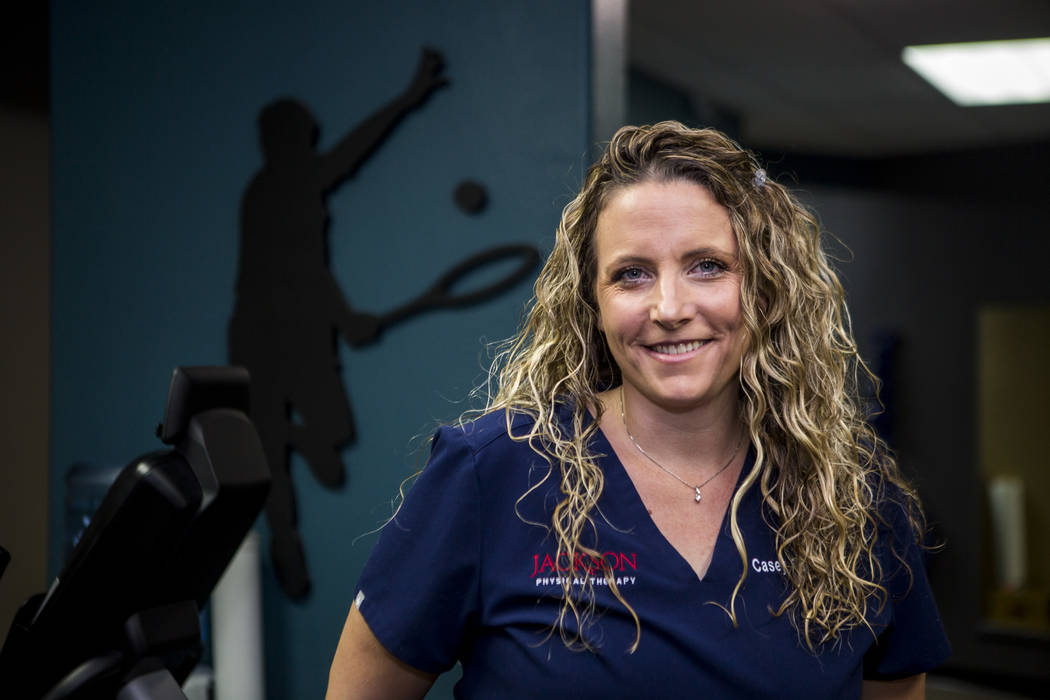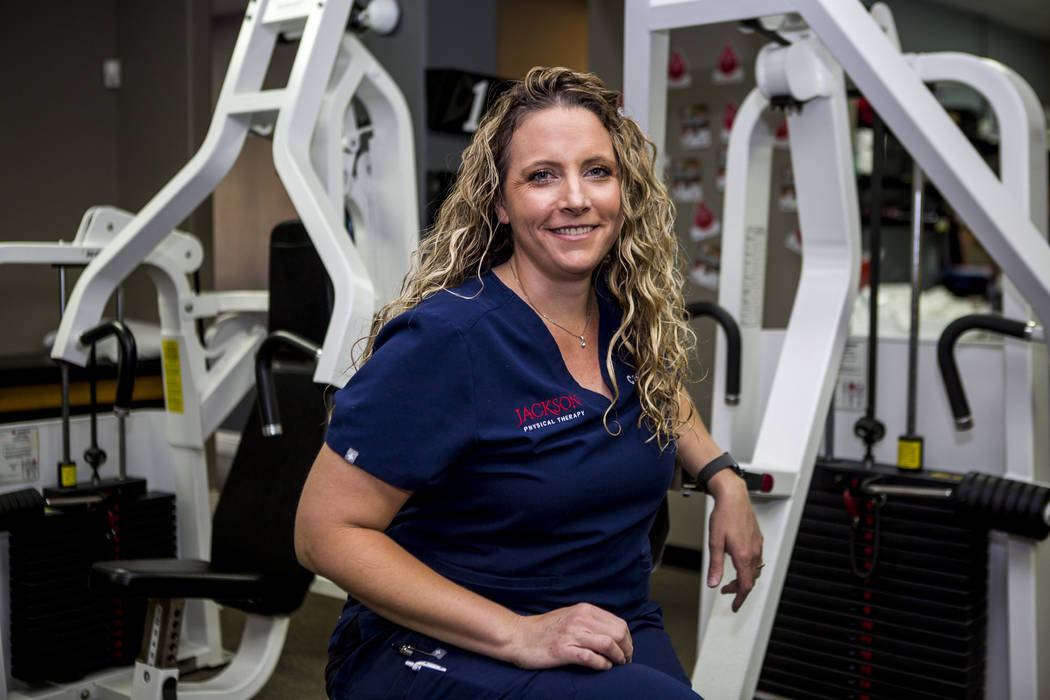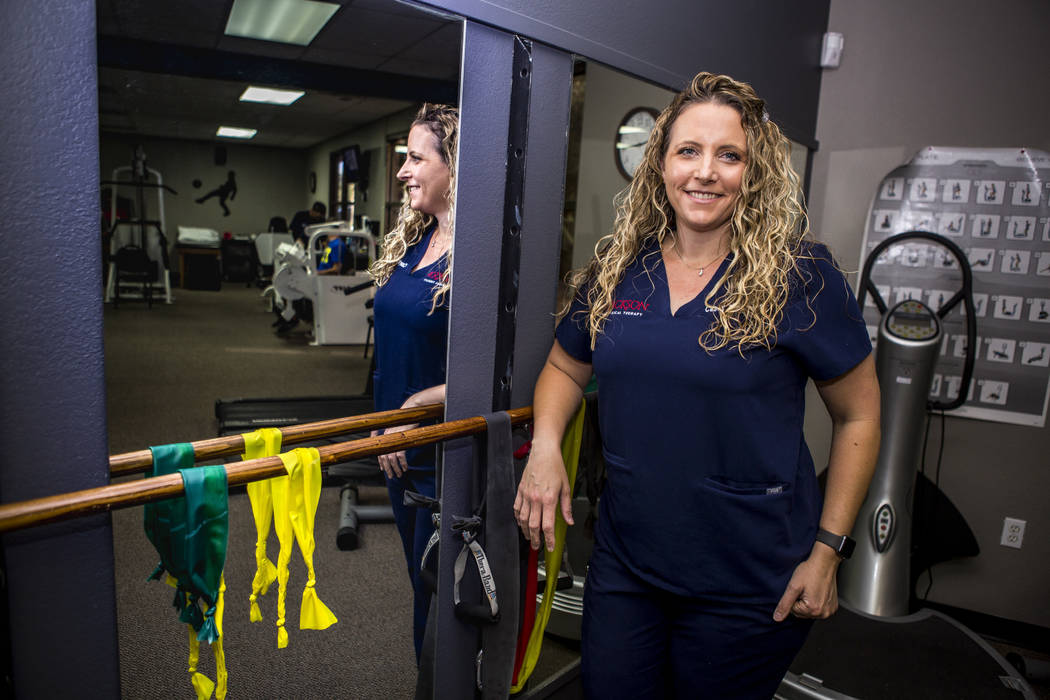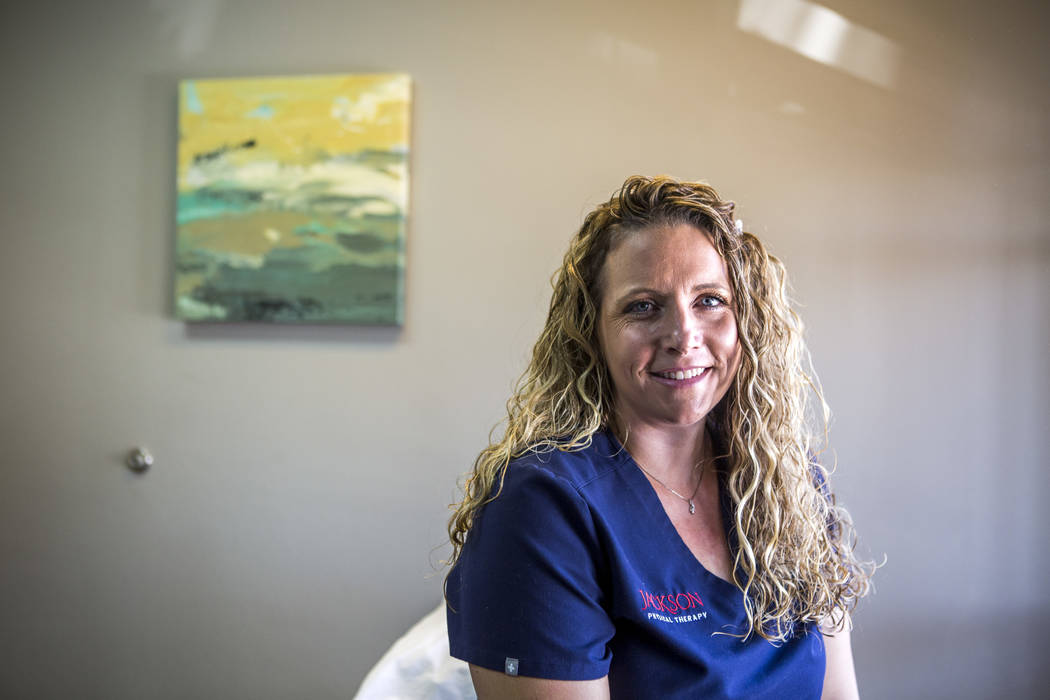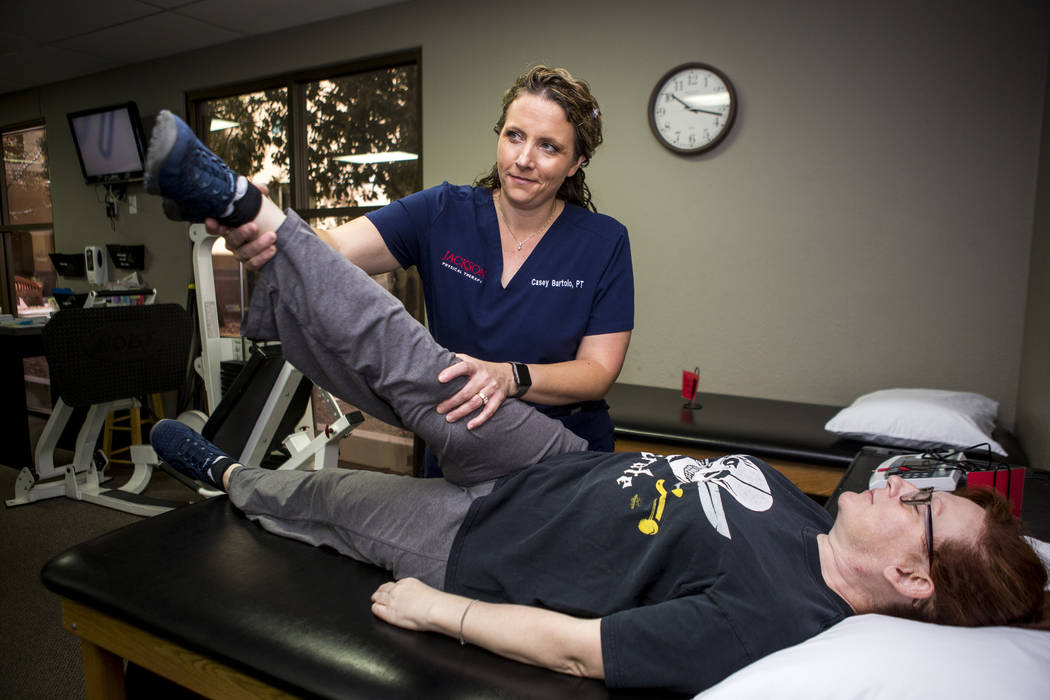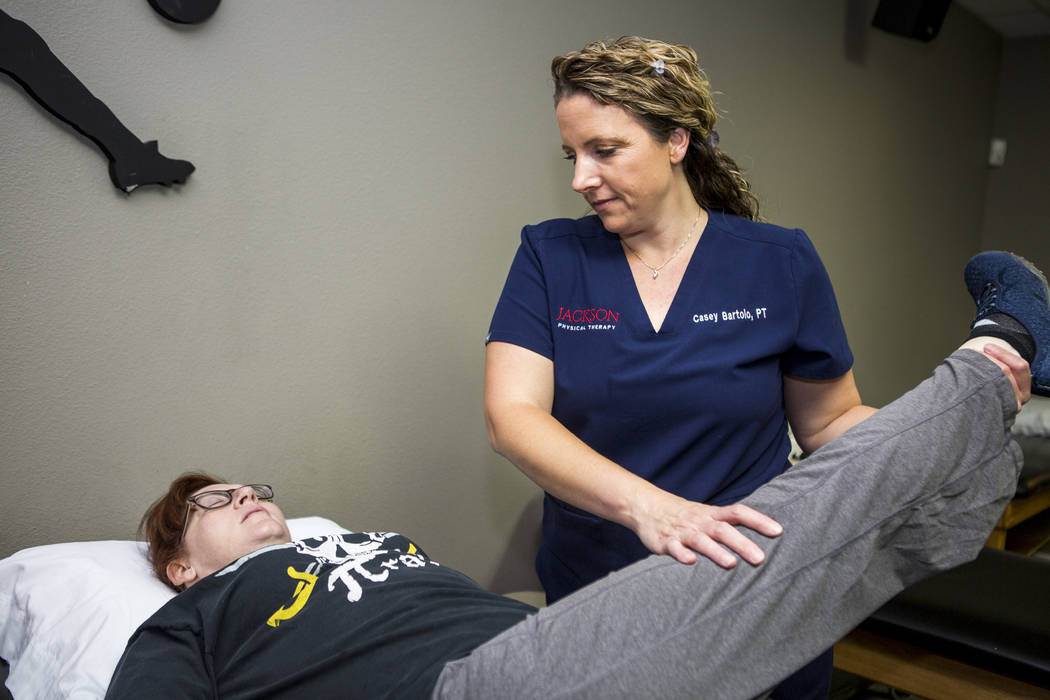 Six months after the Oct. 1 shooting, it's easy for some survivors to feel forgotten.
"We need easier and more accessibility to resources out there, not have them so scattered," Las Vegas survivor Stacie Armentrout said.
Many survivors and family members of the 58 people killed in the Strip shooting still need counseling services and continue to receive medical care.
In the days and weeks following the shooting, a number of businesses and organizations launched fundraisers, and offered free goods and services to first responders and those directly affected by the mass shooting on the Strip.
Some continue to offer help.
Brandon Jackson, for example, is offering free physical therapy to survivors. His practice, Jackson Physical Therapy, has treated six shooting survivors since Oct. 1 so far, including Armentrout.
"It was just an opportunity to give back to the community and just felt it was the right thing to do," he said. "It was very tragic what happened, and I assumed it may have been difficult for some people to find care. Not everybody has insurance, and I thought it would be a good opportunity to give back."
His clinic provided services valued at over $15,000 between Oct. 1 and Feb. 1. He said he doesn't plan to stop offering free service to survivors who need it.
The Review-Journal surveyed about 80 businesses and organizations that had made promises to donate money, host fundraisers or donate services to people affected by the shooting.
About 20 businesses and organizations could assign a value to their donations, events and services.
Those businesses and organizations said they raised or donated services worth at least $12.4 million (the figure includes Jackson Physical Therapy).
Bear's Best Golf Club hosted 144 first responders on a free day of golf in November. Club Tattoo offered $50 Las Vegas-themed tattoos at all six locations between Oct. 5 to Oct. 9, raising $34,000 over four days.
AT&T and other wireless carriers allow people to donate $10 to the UMC Foundation by texting VEGAS to 50555. That effort has raised at least $6,100.
MGM Resorts Foundation spearheaded an effort to deliver 5,000 box lunches at University Medical Center, a breakfast buffet at the Las Vegas Convention Center, 80,000 bottles of water and six pallets of snacks to blood drive centers. MGM owns the hotel where the Oct. 1 shooter launched his attack and the concert venue he targeted.
MGM Resorts Foundation also provided 100 guest rooms at the Bellagio.
Zappos raised $2.7 million and spent $478,000 on behalf of victims' families for many funerals.
In addition to separate financial donations, Southwest Airlines donated more than 600 flights to family members and Allegiant provided free travel to 260 family members.
Lyft donated about 1,000 rides. Uber provided free rides and refunded any in the city around the time of the shooting. Over 200 people opened their homes for free to people in need through Airbnb. Wet N Wild donated 300 tickets to 150 people.
Large portions of donated money came from casino operators, including $4 million each from Las Vegas Sands Corp. and the MGM Resorts Foundation. A portion of the money went to families of shooting victims as well as survivors, and some of the money is slated to go toward long-term needs of the community.
Help of survivors, strangers
Survivor Kimbur Presmyk started a forum on Facebook where people can sell merchandise to give proceeds to survivors and the families of victims.
"It was started back in November because I felt it was important that there was a place that people to go to buy merchandise that gave back," Presmyk said. She raised $1,800 for survivor Kortney Spencer, shot in the leg. She raised $3,000 in six weeks for the Cotter family. Member Doug Cotter got shot in the arm on Oct. 1. The Cotters received the money two days before Christmas.
The Review-Journal is owned by the family of Las Vegas Sands Corp. Chairman and CEO Sheldon Adelson.
Review-Journal staff writers Nicole Raz, Rachel Crosby and Jessie Bekker contributed to this report.
Contact Wade Tyler Millward at wmillward@reviewjournal.com or 702-383-4602. Follow @wademillward on Twitter.