Las Vegas woman grateful for life, haunted by Route 91 shooting
October 15, 2017 - 3:36 pm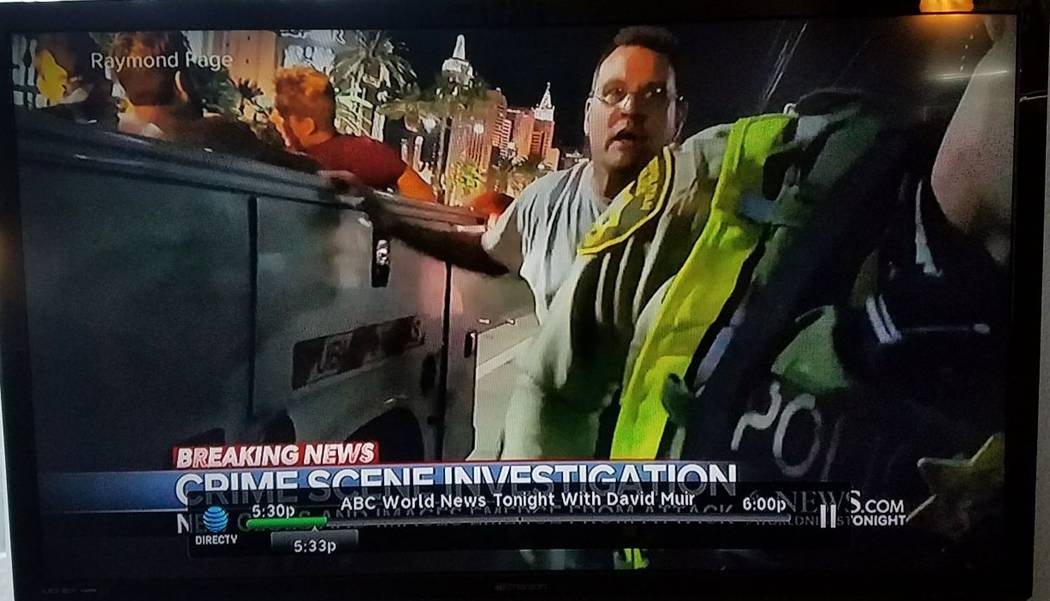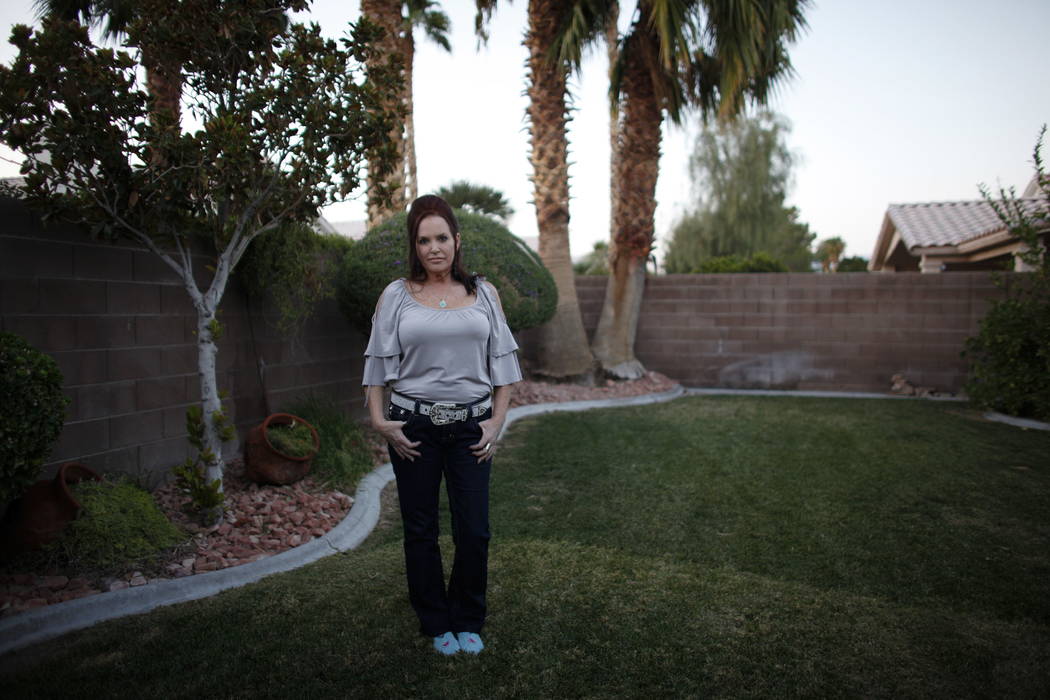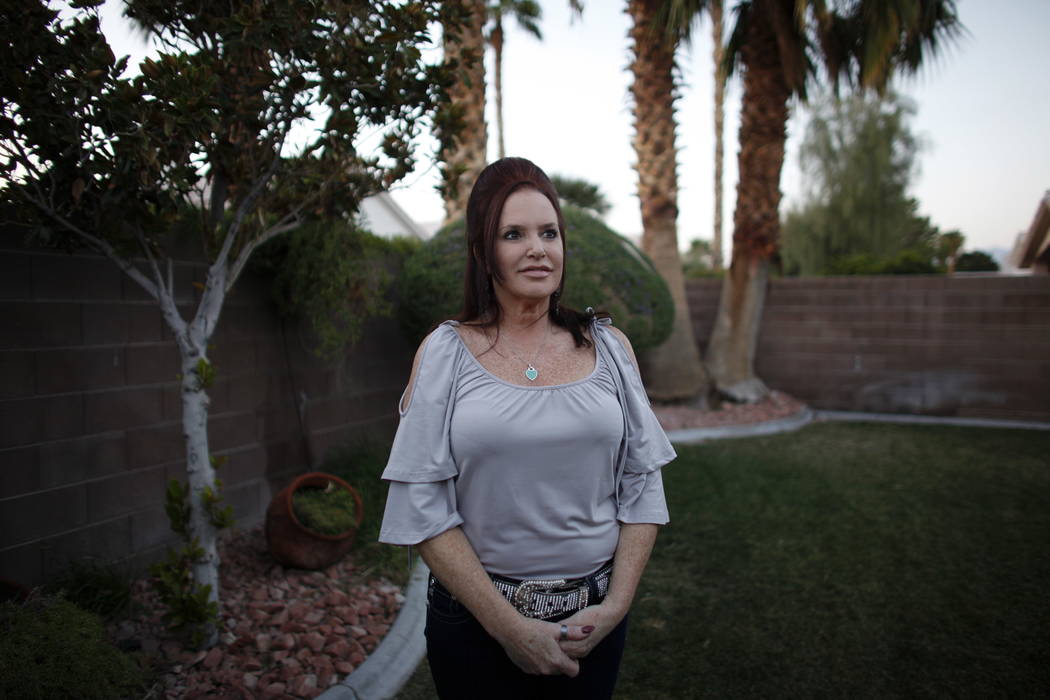 Kimbur Presmyk hadn't been sleeping well — or at all, really — since the Route 91 Harvest festival on Oct. 1.
The sound of gunshots. The sight of injured concertgoers. The mental images of country music fans who wouldn't return home. Although Presmyk considers herself blessed that neither she nor her boyfriend, Stephen Lehtinen, a Metropolitan Police Department sergeant, was injured, she couldn't erase it from her mind.
Three days after the festival, in hopes of coming to grips with it all, Presmyk began writing her story and shared it a day later on Facebook.
Presmyk was amazed by the supportive response. More importantly, she's gratified that her story offers another perspective on that terrifying night and highlights the humanity that shone in the thick of madness.
Presmyk and Lehtinen, both 51 and divorced, have known each other for 10 years. They met when their daughters were going to school together and even dated for a few years, but broke up and "remained really good friends," Presmyk said.
They began dating again just over a year ago. They're country music fans and, had things gone differently, her most vivid memory of the concert would have been Big & Rich's performance of "God Bless America."
"Oh my God, phones were held up with lights, and it was just this whole sense of camaraderie and peace and love," Presmyk said. "It was just a really good vibe."
The couple were standing between the VIP tent and a bar as Jason Aldean performed his final set. They heard the loud bangs.
"We looked at each other and he goes, 'Was that gunfire?' We look up and, honestly, we thought it was fireworks. Everybody thought it was fireworks," Presmyk said. "So you're looking up, looking for big explosions and lights in the sky, and I'm like, 'Where is everything?'"
Lehtinen knew immediately. "He said, 'We need to go. We need to go now.' "
They began to run, making it to a bar tent where they huddled with others.
"Time went into slow motion, and it was super-surreal," Presmyk said. "I'm just looking around, knowing I'm in shock, and another series of gunfire starts. (Lehtinen) grabs me by the arm, and we look for a place to just not be in the open in that tent … and we crouched down there until that series (of shots) ended."
Presmyk couldn't get through to 911. Hoping that someone would see it, she posted a hurried message on Facebook: "Open fire from mandalay bay room 10th floor route 91."
Lehtinen and Presmyk were able to lead a few other people out of the tent's back side. Presmyk, still unable to get through to 911, followed Lehtinen's instructions to call a private police line and report what's going on.
Presmyk writes: He asks me again if I'm ok, if I've got this. I tell him I am and I do. He says, "You know I have to go back out there right? I can't stay here. They need my help." I shake my head yes. He gives me a kiss and runs back out into hell.
After he left, Presmyk noticed a young woman recording the shooting on her cellphone. "I'm like, are you kidding me?' " Presmyk said. "Put your phone down. I'm looking at her and she just rolled her eyes at me.
"I just snap. 'Put your (expletive) phone down and get here,' and she ignored me. I go, 'If you're going to shoot video, you get 40 feet away from me.'
"I was just so appalled by that. You're more concerned about videotaping all the horror than you are about your own life. That stuck with me because I still can't wrap my head around people doing that."
Presmyk made another call, this one to her daughter, Breana, 20. "I said, 'No matter what happens, I love you.' "
When Lehtinen returned, it was with a group of people including an off-duty police officer who was shot in the neck. A T-shirt had been tied around the neck of the man, who insisted that the wound wasn't that bad.
"He said it like a badass," Presmyk said. "So I've been referring to him as Officer Badass."
After Lehtinen left again, Presmyk — who vowed that she'd wait there for him to return — helped comfort a woman searching for her son.
Presmyk writes: She's crying, hysterical. I just hug her. Tell her he'll find her son. We walk down the passageway behind the bleachers behind the bbq pit and I find some boxes for her to sit on. She asks if they're full of garbage, I say "probably" … She laughs and sits down, I sit next to her. … (We) sit on those boxes, holding hands, talking like old friends. I can't recall any of our conversation to this day.
A little less than two hours after the initial gunshots, Presmyk continued to wait. When others passed by and asked her to join them, she demurred, concerned that Lehtinen would return for her and she wouldn't be there.
"I was not going to have him look for me when he was dealing with all of this," she said.
Finally, Lehtinen returned. "I would have waited all night," Presmyk said. "He just held me and hugged me. I started crying. I've never been so relieved to see somebody's face before."
Eventually, Presmyk got a ride with a friend — they had parked at Luxor, which by then was in lockdown — and finally made it home.
Life has changed since the shootings. Her daughter "comes in to make sure I'm OK all the time," she said, while her son, Chance, 18, "texts me every day."
Presmyk said that, while she never was fond of crowds, she never felt scared in them. That's not true now, and though she expects that to ease with time, she's not sure the feeling ever will disappear.
She wrote on her Facebook account "more for me, to try to get it out of my head … because, obviously, I'm having a little bit of trouble coping with this."
But she's pleased that readers have said her story is helping to "make it more real" to others.
"I'm honored I was able to convey that. I want people to understand it was not just the terror, it was the humanity that everybody showed."
Presmyk has a friend who called herself a coward for doing nothing more than huddling with strangers and comforting them as the bullets flew.
"I was like, 'No, you weren't. You didn't stop a bullet for somebody, but you were there for a human being you didn't know.' People don't realize what they did for each other. It's just taking a stranger's hand or praying with her."
Contact John Przybys at reviewjournal.com or 702-383-0280. Follow @JJPrzybys on Twitter.