Las Vegas shooting victim: Doug Cotter, Orange County, California
October 5, 2017 - 2:14 pm
Updated October 5, 2017 - 3:36 pm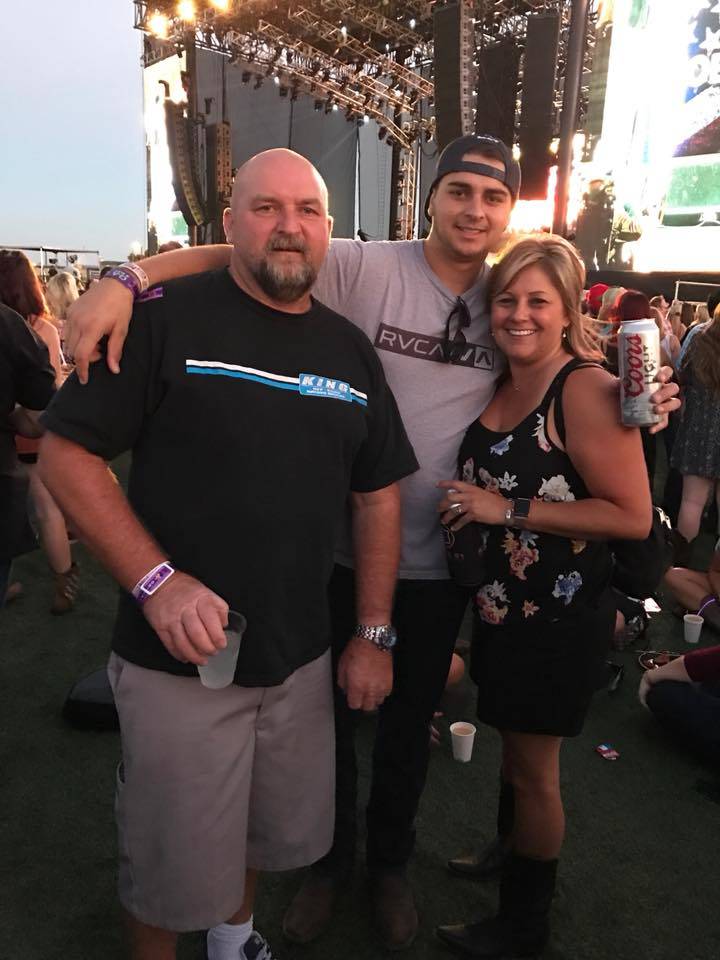 The video shows 10 minutes of horror.
The recording, shot on a cellphone by Raymond Page, captured the choas and confusion of Sunday night's mass shooting at the Route 91 Harvest Festival in Las Vegas. As people were seen running away as bullets rained down from a Mandalay Bay hotel room, Doug Cotter can be seen near the end of the video leaning against a wall and asking for help.
"I've been shot in the arm," Cotter said in the video. "I need an ambulance. There ain't nobody here to help us."
Page rushed to help Cotter. They soon realized he had also been shot in the chest.
The bullet entered and exited through his forearm and went through his rib area and intestine, a cousin who asked that their name not be used for this story, told the Review-Journal.
Cotter's wife Cherise, who with their son Aaron was also at the concert and lost track of Cotter during the chaos, wrote on a GoFundMe page that Cotter arrived at the hospital in the back of a pickup truck. She called the scene one of pure terror and confusion.
"We were on the right side facing the stage. I heard what sounded like firecrackers on the street to the right of me. When I heard them the second time which was the second round and Jason Aldean was ducking … I hit the ground,"Cherise wrote. "I assumed they were coming from the front of me, close to the street I crawled for the cover of the stands. I saw no one, no bodies, no blood … I have no idea, no explaination (sic) how I missed the gore or maybe I have blocked it from my mind …"
Cherise and Aaron lost Cotter during the chaos and were unaware of what happened to him. Cherise said the 12 hours of separation were "agonizing."
After calling hospitals around the valley, the family was reunited Monday afternoon.
Cotter had surgery to remove a portion of an intestine and left him open, in case the bleeding continued and he had to return to surgery, according to the GoFundMe page. The intestine was reconnected in a second surgery. Cotter has been sedated and intubated since Sunday night.
His cousin said he is listed as critical, but is stable and remains in intensive care.
Cotter lives in Orange County, California, and has two sons, Adam and Aaron who are in their early 20s.
The GoFundMe page was started to ease the family's financial burden as Cotter moves toward full recovery. As of 1 p.m., $6,075 has been raised by 89 people.
"They're doing the best they can with the situation," said his cousin. "We're optimistic that he have a full recovery."
Contact Sandy Lopez at slopez@reviewjournal.com or 702-383-4686. Follow @JournalismSandy on Twitter.