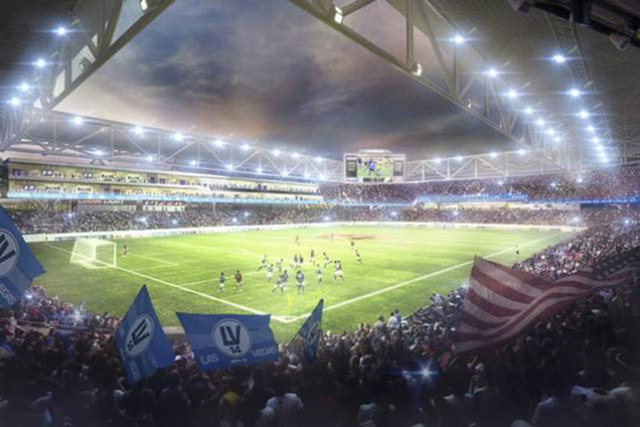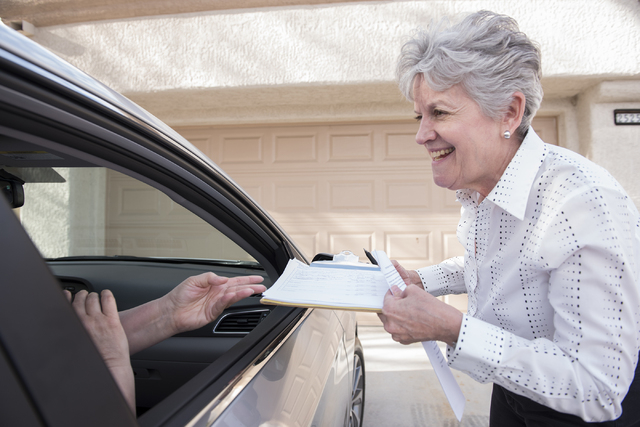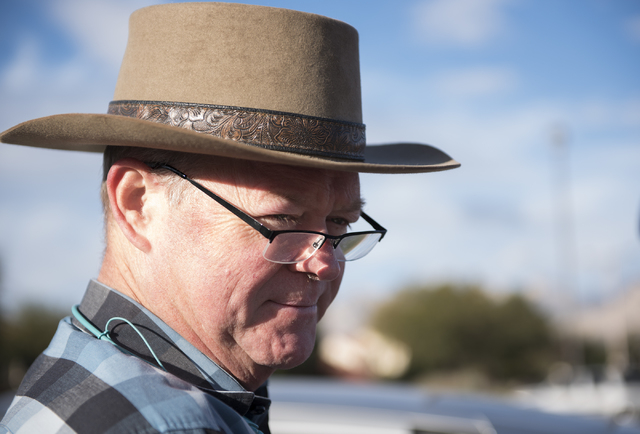 Opponents of using public dollars to help pay for a $200 million downtown Las Vegas soccer stadium faced a setback Tuesday blamed on an apparent error in the city clerk's office.
Stadium subsidy foes will need to collect more than 8,258 signatures to put the issue on the June 2 municipal election ballot, not 2,306, as originally thought.
A deal narrowly approved by city leaders on Dec. 17 requires Las Vegas leaders to chip in $56.5 million toward construction of the 24,000-seat stadium project.
Stadium subsidy critics have questioned the need to put public dollars toward the stadium deal even as privately funded arenas crop up in other parts of the valley.
Councilman Bob Beers and two other city leaders on Saturday launched a signature-gathering campaign aimed at putting the issue to a public vote.
City Hall's decision to nearly quadruple the number of signatures needed to accomplish that feat could put the ballot measure in jeopardy, though Beers and other petition backers remain upbeat.
A letter addressed to Beers on Tuesday suggests outgoing City Clerk Beverly Bridges erred in her original calculation of the number of signatures needed to put the issue on the ballot.
Bridges had used voter tallies from a countywide primary election in 2013, not the city's last municipal election in 2011, to calculate the original figure. She could not be reached for comment Wednesday.
Luann Holmes, Bridges' interim replacement, apologized for "inaccurate information."
Holmes said City Attorney Brad Jerbic began reviewing petition-relevant statute on Monday and handed down his analysis on the number of needed petition signatures on Tuesday afternoon.
She said "there wasn't much elaboration" on the legal reasoning behind the move from the city attorney's office.
Jerbic stood by the decision Wednesday, explaining that Bridges' original interpretation of ballot initiative law was "based on a number of faulty assumptions."
He said his office worked over the weekend to research the statute and contacted Beers as soon as the city clerk's error was discovered.
Reached for comment Tuesday, anti-stadium lobbyist Lisa Mayo-DeRiso said the revision "would not dampen" stadium subsidy opponents' signature-gathering efforts. It remains unclear whether they will challenge Jerbic's interpretation of the statute in court.
The millions of dollars in subsidies disclosed under the stadium deal opposed by Mayo does not include the value of a 13-acre stadium parcel that would be given to stadium developers, land the city says could be worth up to $48 million.
The city plans to use $90 million in hotel room tax fees to hold up its end of last month's stadium construction agreement — dollars currently earmarked for city parks.
Mayo, Beers and an estimated 50 other volunteers are thought to have gathered around 1,000 signatures to put the project up for a public referendum.
They're looking into hiring a private firm to help collect the remaining 7,000.
Beers couldn't say how much such a contract might cost or who would pay for it.
He said he still hasn't seen a copy of the letter revising the original signature drive target, but fundamentally disagreed with the legal reasoning behind the move.
"I wasn't expecting it," the Ward 2 councilman said. "You get a letter from the city clerk and you think it's gold.
"The constitution says the last general county or municipal election. … The Legislature was explicit that it was last county general and last municipal election."
Beers and his fellow stadium subsidy opponents have until Jan. 24 to collect the signatures needed to put the initiative on June's ballot.
"We have to get there, but we need to work harder," Beers said.
Contact James DeHaven at jdehaven@reviewjournal.com or 702-477-3839. Find him on Twitter: @JamesDeHaven

An arena plan for Symphony Park
More coverage
Complete coverage of the various stadium and arena proposals.